Faces in the Crowd
Fl!p Breskin: Community organizer
CDN's weekly community profile
June 2, 2023 at 5:00 a.m.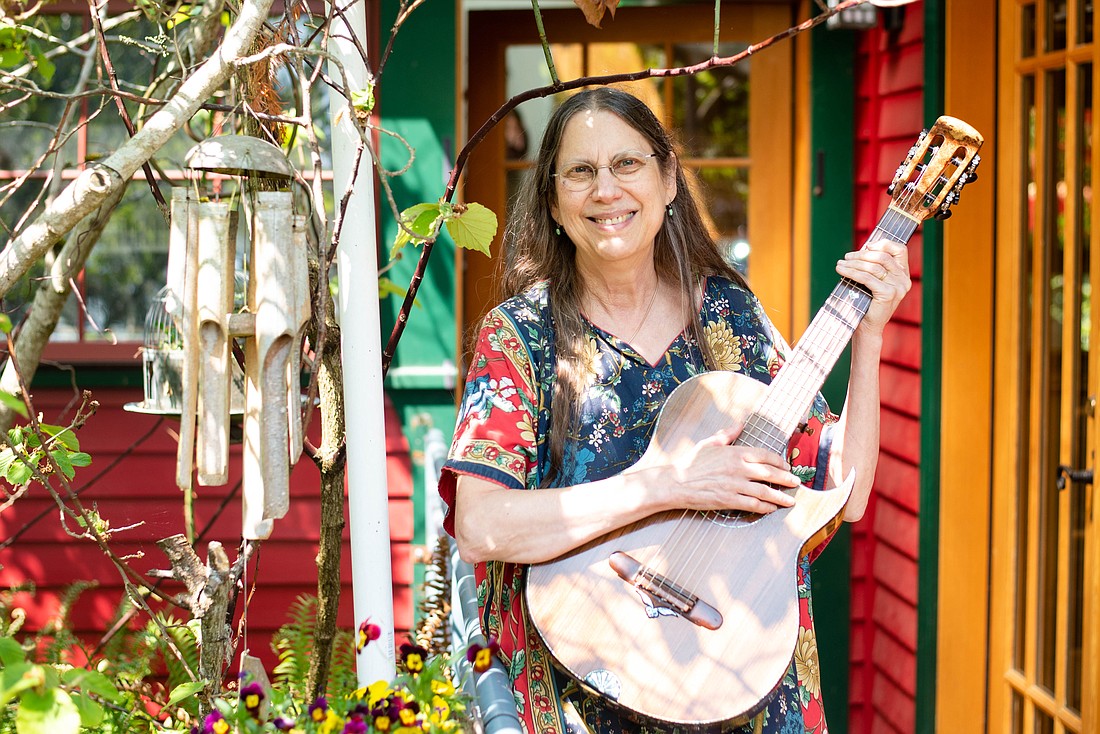 ---
---
Fl!p Breskin (she/hers)
Age: 72
City: Bellingham
Lived here for: 52 years
Originally from: Seattle
Notable: Musician, activist, gardener, good neighbor 
Your Columbia neighborhood newsletter had more than 3,000 subscribers. How did you become such a neighborhood fixture?
We closed on the house, me and Zeke (Hoskin), on Halloween of '99. We went home and got in costumes, and went up and down the street and knocked on all the doors, and said, "Hi. We don't want candy, but we do want to introduce ourselves."
Then everybody went back in their houses, and we didn't see anybody till spring. And I'm still trying to figure out, how do I connect with my neighbors?
I had never gardened before we moved here. When people started coming out, and weeding and working in their gardens, if I could I would run out and go pull on my gloves and ask, "What's a weed?"
People know that you're odd, but they don't turn you down if you're helping weed. So I started getting to know my neighbors.
How did you get started in music?
In 1968, I heard Elizabeth Cotten play guitar … I heard her at the University Friends Center (in Seattle), and the interaction between the audience and performer was extraordinary. And I wound up in tears, shaking and feeling like my heart filled up. I left feeling like that's worth doing, and I could do that.
What happened next for you, musically?
After I moved to Bellingham, I got to run the campus coffee house. Off running concerts and getting to know a whole lot of musicians, I also co-founded something called Puget Sound Guitar Workshop, which is still going … I think it was actually the first adult guitar camp.
I've hosted house concerts for 50 years. I love house concerts because people can tell that the magic is real. It's not done with electronics and mirrors. You're sitting this far away from the performer, and people are more likely to go home thinking, "I wonder if I could do that?" So we get more musicians. We have a lively house concert scene in town.
One of my kids grew up to be a musician. There was a band called The Posies. My kid was Jon Auer.
Tell me about your program to help people experiencing homelessness.
I wound up organizing a meal train that's still running, and it's called Bridge2Services. It takes food and supplies and companionship to people who fall through the cracks. 
They go to areas where people camp, and deliver food and homemade cookies. It punches the grandma button. When you take people homemade cookies, they feel like, "I'm not completely forgotten."
How can people help Bridge2Services?
Text Lorelei Bowers at 360-389-2842. We always need cooks. It's summer, so we can just do sandwiches.
"Faces in the Crowd" is published weekly in print on Wednesdays and online Fridays. Have a suggestion for a "Faces in the Crowd" subject? Email us at newstips@cascadiadaily.com.