Track & Field
Fifth graders are off to the races
Bellingham students compete at annual elementary school track meet
June 2, 2023 at 4:58 p.m.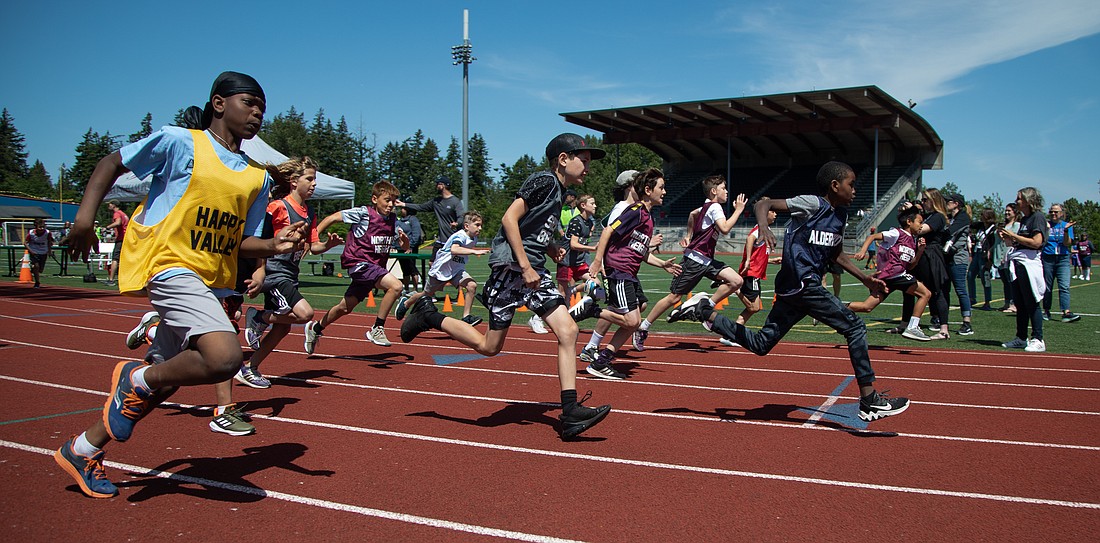 ---
---
Passersby of Civic Stadium might have noticed a raw energy exuding from the local athletic complex on Friday, June 2.
The source? Almost every single fifth-grade student in the City of Bellingham, hyped for the All-City Fifth Grade Track & Field Meet hosted by Bellingham Public Schools. More than 700 students descended on the stadium for the 51st year of the popular school event.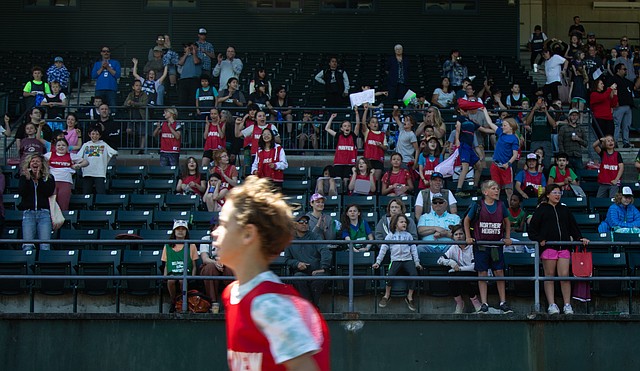 Donning colorful pinnies with their school names, the students hit the track to leap over hurdles, sprint and race in relays. Others took to the field, throwing softballs and shotputs, or leaping through the air in the high jump, triple jump and long jump events. 
Amid it all, high-decibel cheers blasted from the stands, as kids shouted in support of their teammates through various races and events. 
Melanie Flink, the Happy Valley physical education teacher and elementary P.E. coordinator, said she loves hearing the roar of the crowd and seeing the enthusiasm of the students for the annual event.
"I love seeing kids experience for the first time, whether it be doing an event for the first time or watching one of their friends win a race for the first time, whatever it is," she said. "There's a lot of joy on this day."
Event winners experienced some of the greatest joy and recognition while standing tall on podiums, basking in the cheers of their classmates from the stands.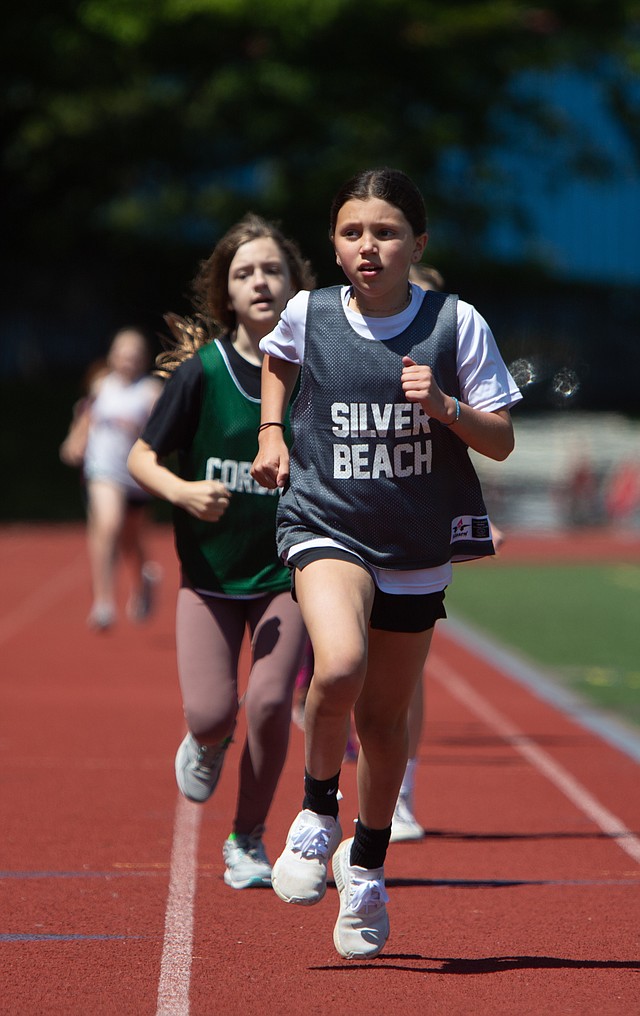 Addy Hayes from Silver Beach Elementary won the girls 400-meter race, after pulling from behind in the final stretch. She said it felt "really good" to win the race in front of every fifth-grade student in Bellingham. 
"I'm very competitive with myself and I felt like, 'I need to win!'" she said. 
Flink said one of the goals of the All-City meet is to expose students to competitive athletics. 
"I hope it launches their athletic endeavors in the future and it encourages them and gives them the confidence to want to try out for school sports or play sports outside of the P.E. class," she said.
Hayes and Parkview Elementary's Nathan Koch — the winner of the boys 400-meter race — both said they plan to compete in track when they reach middle school. Koch said he wants to follow sister Sophia Koch's footsteps in the track and field scene.