Elections
Auditor: Bellingham mayor candidate short on signatures
Joel Johnson seeks recount of his ballot petition
June 1, 2023 at 2:58 p.m.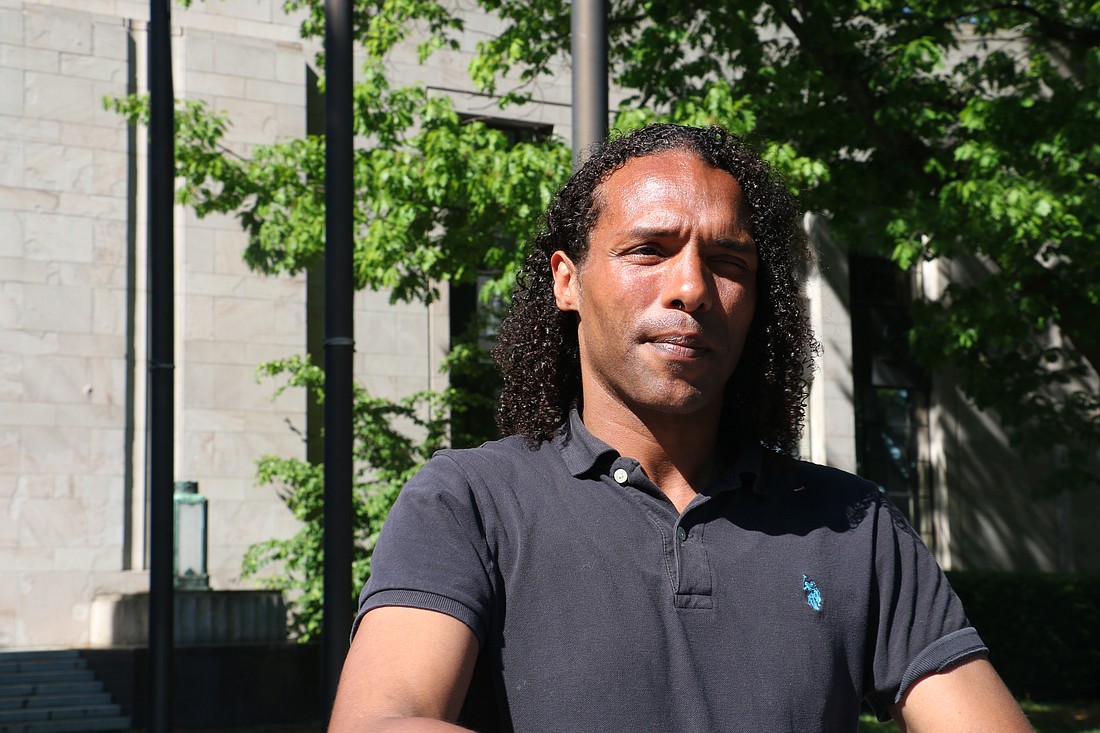 ---
---
Whatcom County's top election official said a would-be candidate for Bellingham mayor did not collect enough signatures to appear on the Aug. 1 primary ballot.
A Whatcom County Superior Court judge could make the final call as early as next week.
Joel Johnson, who seeks to join five confirmed candidates in the mayor's race, is challenging the signature review conducted by election officials from the county auditor's office. He is taking Auditor Diana Bradrick to court, claiming the "validation process … was significantly flawed, malfunctioning and subjective."
In addition to his claim that election workers with "varying skill levels" took part in the signature review, Johnson cited "irregularities" in the software used, including petition pages being scanned "at an irregular angle, which prohibited software to operate as intended."
Johnson seeks an injunction that would bar the auditor from preparing the ballot and voters' pamphlet until "an impartial and effective recount and verification takes place … up to and including paper verification by hand."
In their response, filed in superior court on May 31, Bradrick and her attorney, county prosecutor Royce Buckingham, asserted the software worked well. They added that election workers with varying experience did make subjective decisions when confirming signatures, but the end result was objective enough: Too many of the signatures Johnson collected were from individuals who were not registered to vote in the City of Bellingham.
To appear on the ballot, Johnson needed 2,211 valid signatures from registered voters in Bellingham — one for every dollar in the filing fee for the mayor's office. The signature method is rarely used; Bradrick has said she has never seen anyone make it to the ballot via petition in her 13 years in elections work. But state law allows it as an option for people who can't afford the fee.
Johnson turned in 2,506 signatures on May 19, in the last hour of the last day of filing week. The auditor's office disqualified 716 of those signatures for various reasons. In 614 cases, the signature belonged to someone who was not registered within the city limits, Bradrick's court filing said. Given 2,506 signatures, only 295 could have been invalid for any reason for Johnson's petition to have the 2,211 needed.
In an interview on June 1, Johnson said it was "too early to tell" if the auditor's result was definitive. He said other factors could be in play with those 614 signatures said to be from people not registered in the city.
"It could be an illegible signature. It could be somebody they couldn't even locate in the database," Johnson said.
"What I hope is that the courts will find that in the process of learning how to use the software … that there was room for some errors, not intentionally, that may have occurred," he added. 
Bradrick's office is already up against an election deadline. Her court filing says ballots must be delivered to the printer by Friday, June 2. 
Bradrick could not be immediately reached for comment on whether the primary election would be delayed.
A court hearing scheduled for Tuesday, June 6, is on hold because Judge Robert Olson recused himself, his assistant Marsha Scevers said on June 1. She said the court would try to reschedule the hearing for sometime next week.
So far, five candidates for Bellingham mayor are known: incumbent Seth Fleetwood and challengers Kim Lund, Chris McCoy, Mike McAuley and city council member Kristina Michele Martens.
Other races that will appear on the primary ballot in Whatcom County are county executive, with six candidates; county council District 4; county council at-large Position B; Bellingham council Ward 1; Bellingham council at-large; Everson council Position 5; and school board seats in the Ferndale, Blaine, Lynden and Meridian school districts.
The top two vote-getters in the primary advance to the Nov. 7 general election.