The A-List
Amy's picks: Boats, Bigfoot, festivals and films
A curated selection of happenings in Whatcom and Skagit counties
July 27, 2023 at 5:00 a.m.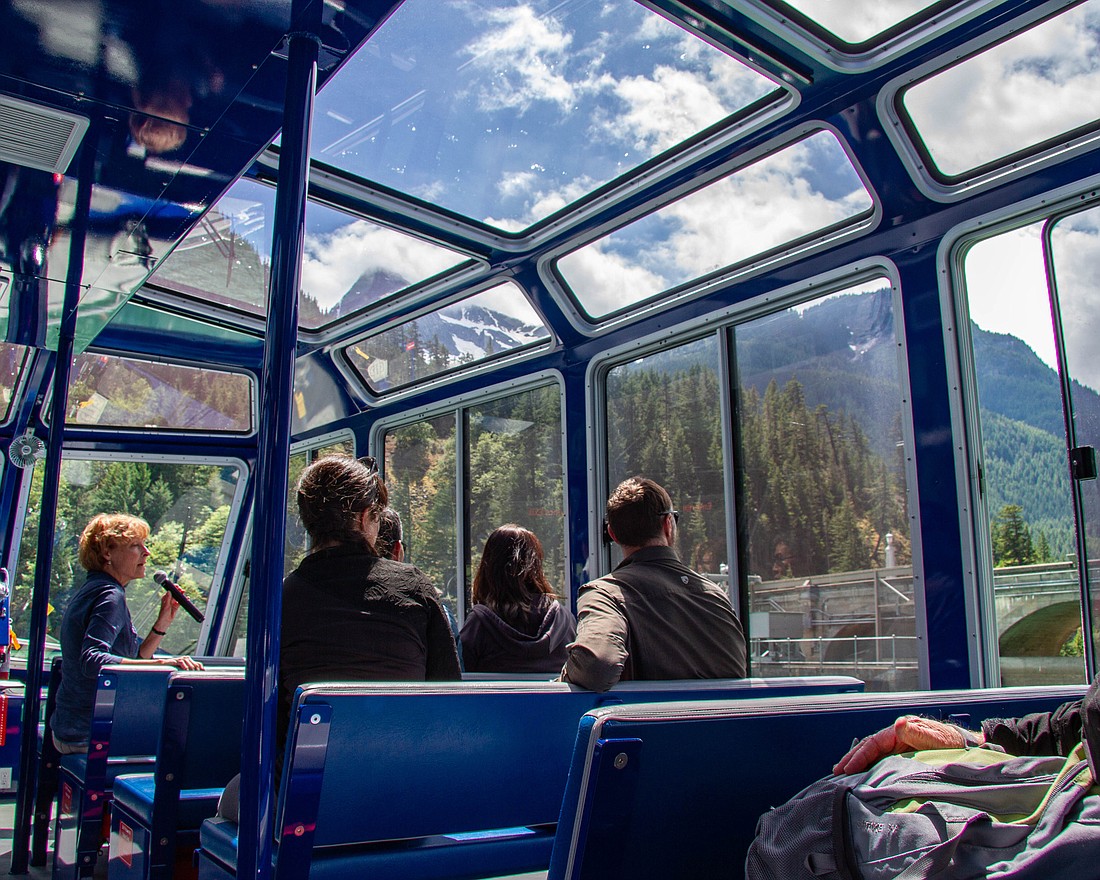 ---
---
AMY'S PICKS
Skagit Tours
Through Oct. 1, Diablo Lake
As part of a press junket, I once spent an entire day sussing out the epic scenery near the North Cascades Institute's (NCI) Environmental Learning Center. Along with getting a peek at the inner workings of the hydroelectric dam at the Gorge Powerhouse and touring Ladder Creek Falls, the day's highlight was taking a guided boat tour of Diablo Lake.
Located at the heart of North Cascades National Park, the outing took place aboard the Alice Ross IV — a glass boat with extra-large windows which easily allow visitors to view glacier-clad peaks, hidden waterfalls, scads of flora and fauna, a bevy of birds and other wildlife. As we motored around the glacier-fed lake, we also learned more about its surrounding ecosystem, as well as the history of the area. Opt for the Diablo Lake and lunch cruise, and you'll get a post-tour organic meal back at the NCI's headquarters. Info: ncascades.org/skagitours. 
Shirley, You Jest! Film Series
Aug. 1, 8, 15 and 22, Lincoln Theatre, Mount Vernon
My younger coworkers will likely have to Google "Shirley MacLaine" to find out more about the much-ballyhooed actress and author who earned her first Academy Award in 1983's "Terms of Endearment." (I'm hoping they also stumble across the 89-year-old's claim that in a previous life she was the brother of a 35,000-year-old spirit named Ramtha, but that's a topic for a different day.) 
To cut to the chase, the Lincoln will be featuring four of MacLaine's iconic roles on the big screen on Tuesdays in August, beginning Aug. 1 with "The Trouble With Harry," one of director Alfred Hitchcock's rare comedies. This was MacLaine's film debut, and she's sure to shine in it. Billy Wilder's Academy Award-winning film "The Apartment" continues the series Aug. 8; followed by the comedic romance "What a Way to Go!" Aug. 15; and concluding Aug. 22 with the cat-and-mouse caper "Gambit." Info: lincolntheatre.org. 
Vintage Farming Days
Aug. 2–5, Berthusen Park, Lynden
The photos my boyfriend took of my dad when they visited the Vintage Farming Days in the summer of 2018 were blurry, but they clearly showed my sweats-and-suspenders-wearing father was having a helluva good time. The dynamic duo checked out antique cars and trucks, watched tractor and lawnmower-pulling events, hung out at antique booths and generally made the most of the Puget Sound Antique Tractor and Machinery Association's annual event celebrating Whatcom County's agricultural history. 
But lest you think this four-day event is only for old men, be aware there are tons of activities for kids — including pedal tractor pulling, scavenger hunts, kiddie trains, potato sack races and more — as well as gift booths, food and refreshments, church and pioneer exhibits and beyond. If you're up for it, RV and dry camping will allow you to stick around for the duration. Info: psatma.org. 
Anacortes Arts Festival
Aug. 4–6, throughout Anacortes
When a city shuts down its main thoroughfare to celebrate art, you know they mean business. Such is the case in Anacortes, where for a weekend every summer, Commercial Avenue welcomes arts and crafts vendors, live music, food, fine arts shows, demonstrations and so much more.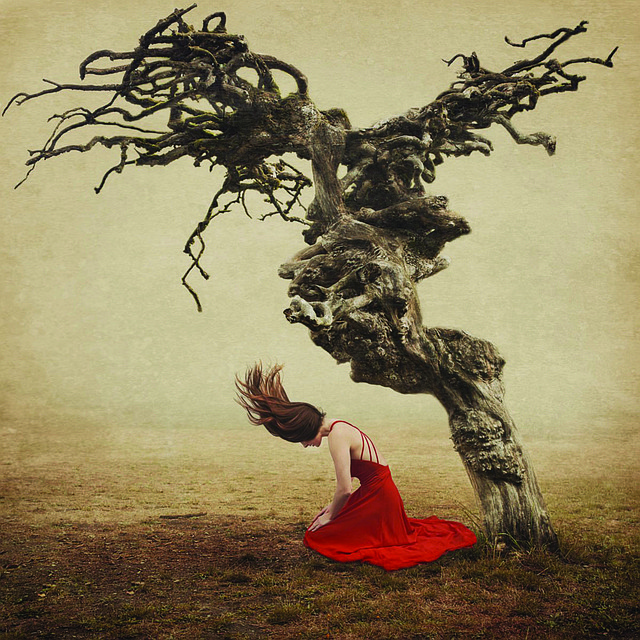 Publicity coordinator Rita James said this year's festival will be the final one where Arts at the Port, the Juried Fine Art show and the Allen Family Focus Gallery will be held at the Port Transit Shed at the far end of Commercial Avenue on the waterfront. (For those who can't make the big weekend, the juried show will open Saturday, July 29 for public perusal.) 
"Our Focus Gallery this year is 'A Place of Belonging' and features the work from 13 prominent Anacortes artists," James said. "The Juried Show is 81 artists from throughout the region … "We (also) have a larger than usual group of first-time booth artists. Since these spaces are juried, it represents new talent — combined with fan favorites. There is something for every taste and budget." Info: anacortesartsfestival.com. 
Drayton Harbor Maritime Festival
Aug. 5–6, Blaine Harbor and beyond 
Dear Blaine Chamber of Commerce, you had me at "pirate parade." Seriously, though, this annual event has a vibe that is both playful and educational. At "Pirate Daze" on Saturday, attendees can channel their inner pirates via costume contests, a "Pirates of Penzance" water balloon show performed by Blaine Community Theater, and a water balloon fight at Blaine Marine Park. At Blaine Harbor Boating Center, there will also be arts, crafts and food vendors, plus kids' games, crafts and a scavenger hunt (as well as the aforementioned parade).
On Sunday, the festivities continue with model boat displays, additional vending, and a pirate pet contest for adults and kids of all ages (plus cats, dogs and whatever other critter you can cajole into wearing an eye patch). As an added perk, the tall ship Lady Washington will be in Blaine from Aug. 3–6 for dockside tours, so be sure to make time in your schedule for that. Info: blainebythesea.com. 
Bellingham Kids Fest
Saturday, Aug. 5, Civic Stadium, 1355 Civic Field Way
Is there anything cuter than watching a kid attempt to catch a bubble before it disappears into the ether, never to be seen again? Well, bring your progeny to this annual event held by Bellingham Parks and Recreation and you'll be subject to a whole lot of adorableness as local youth try their hands at mini golf, fling their bodies around bounce houses, find out more about woodturning, get their faces painted, sample circus arts, have foam sword duels and spend the day, well, being kids. 
For adults, the free family event showcases the wide variety of services and opportunities for children and their keepers in Whatcom County, so there's a good chance you'll leave with ideas on how to keep your young ones entertained throughout the summer and into the school year. Info: cob.org. 
Bigfoot Festival
Saturday, Aug. 5, near Maple Falls Town Hall, 7509 Mount Baker Highway 
Much like the bipedal mythical creature commonly referred to as Sasquatch, details about this annual festival are mysterious. Described as "an all-local FUNdraising event featuring arts and crafts vendors, live music, food and beverages, amusement and fun for all" in a brief news release, the event will also "celebrate community and all things Bigfoot." 
Past festivals have featured costume contests, and I'm guessing that will be the case this year, as well. In other words, if you're checking out forested areas near Maple Falls and you spot a creature covered in fur, don't go running for the hills. Info: maplefallspark.com. 
FULL CALENDAR 
Friday, July 28
Children's Craft Fair
11 a.m. to 1 p.m., Bellingham Public Library, 210 Central Ave.
More than 100 local youth will show and sell their craft items at this annual event. All items will be priced at $5 or less, and all sales will be cash-only. Another fair takes place from 5–7 p.m. Friday, Aug. 11, inside Bellis Fair Mall. Info: bellinghampubliclibrary.org. 
That Devil Music
Friday and Saturday, Lookout Arts Quarry, 246 Old Highway 99 N.
The Lookout Tripping Hazard and the Stinkeye Saloon present this collaboration. Local music legends on the bill include Hot Damn Scandal, Bang Bang Burlesque, Melancholia, Trash Casket, There for Silver, Dryland and more. Tickets are $50 per day, $100 for the weekend (includes parking and camping). Info: tinyurl.com/thatdevilmusic.
'The Taming of the Shrew'
7 p.m., Rexville Blackrock Amphitheatre, 19299 Rexville Grange Road, Mount Vernon
Shakespeare NW continues its summer season with this timeless comedy by William Shakespeare. The play shows in repertory with another of the Bard's comedies, "The Tempest," at various dates through Aug. 12. This Saturday, attend the annual Iron Man event, which features both plays, plus a showing of "Happily Ever After." Tickets to individual shows are $15–$18. Info: shakesnw.org. 
'On Golden Pond'
7:30 p.m., Anacortes Community Theatre, 918 M Ave.
Family dynamics will be explored during showings of this drama, which concludes this weekend. The play is set at the summer home of an elderly couple who are taking care of their daughter's fiancé's teenage son. Tickets are $25. Info: acttheatre.com. 
Space Trek
8 p.m., The Upfront Theatre, 207 Prospect St.
Check out "the final upfrontier" with shows Friday and Saturday. Based on audience suggestions and familiar tropes, improvisers will take you on a hilarious space adventure. Tickets are $10–$16. Info: theupfront.com. 
'Fargo'
Dusk, Bellingham Parkade, 1300 Commercial St.
As part of the Pickford Film Center's Rooftop Cinema summer lineup, head to the rooftop of the Parkade to watch the 1996 dark comedy starring Francis McDormand. The free viewing will be preceded by live music, activities and more. The final showing on the "Hot Girl Summer" lineup will be "Mad Max: Fury Road" on Friday, Aug. 11. Info: pickfordfilmcenter.org. 
Afterglow Comedy Hour
9 p.m., Stemma Brewing Company, 2039 Moore St.
Nikki Kilpatrick hosts this monthly stand-up comedy show, which tonight will star Juno Men. Additional comics include Rohini Jayanthi, Rachel Shaw, Dartanion London and Joel O'Connor. Tickets are $10. Advance purchase is recommended, as these events regularly sell out. Info: stemmabrewing.com.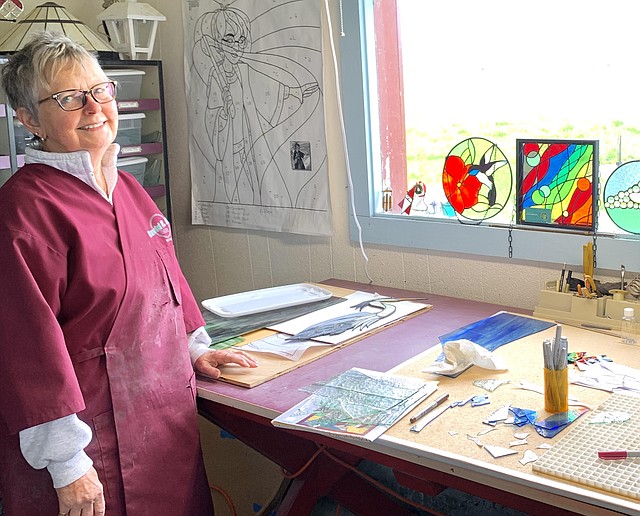 Saturday, July 29
Birch Bay Sand Sculpture Competition
7 a.m. to 1 p.m., 7948 Birch Bay Drive
Think beyond the traditional sand castle at this annual event. The competition will feature prizes for all ages. Entry is free. The event is part of a Rollback Weekend celebration including a car show, poker run, pancake breakfast, vendor market, live music and more on Sunday. Info: birchbaychamber.com. 
Bellingham Farmers Market
10 a.m. to 2 p.m., Depot Market Square, 1100 Railroad Ave.
Approximately 90 vendors from Whatcom and Skagit counties are on site at this weekly market, which continues every Saturday through Dec. 16. Info: bellinghamfarmers.org. 
Broadway Junior Review
10 a.m. and noon, Lincoln Theatre, 712 S. First St., Mount Vernon
"Pure Imagination" will be the theme of this Skagit Theatre Camp production, which is open to the public. The musical revue features songs from "Willy Wonka," "Seussical KIDS," Disney's "Frozen Jr.," "Shrek the Musical Jr." and more. Tickets are $5–$10; children 5 and under can attend for free. Info: lincolntheatre.org. 
Garden Glass Art Show
10 a.m. to 4 p.m., 1200 40th St.
Peruse and purchase works by longtime glass artist Christopher Morrison at this one-day-only event. Launched in 1997, Morrison's studio-created blown and sculpted glass art has been exhibited in galleries and public and private collections around the world. Info: morrisonartworks.com. 
Samish Island Arts Festival
10 a.m. to 4 p.m., Samish Island Community Center, 11292 Blue Heron Road
More than 40 artist vendors will be on-site at this annual event showing and selling their handcrafted woodworking, jewelry, food, glass, baskets, soaps, clothing, pet items, photography and more. Cicchitti's food truck will be selling pizza, and there will be a beer and cider garden. Live entertainment and a kids' craft table will be part of the fun. Info: samishisland.net. 
A Poetry Salon
4–6 p.m., Van Zandt Community Hall, 4106 Valley Highway, Deming
The Center for Responsible Forestry (CRF) will host this fundraiser and awareness raiser featuring renowned forest activist, naturalist and poet Tim McNulty alongside several beloved local poets reading from their respective works. Food and beverages will be provided by a CRF ally. Suggested donation is $30–$100, but nobody will be turned away for lack of funds. Info: c4rf.org. 
York Yard Crawl
4–8 p.m., Bellingham's historic York district
Explore this turn-of-the-century neighborhood one yard at a time with more than 20 stops, including pop-up galleries, yard sales, make-it-and-take-it flower bouquet, open studios, book sales, screen printing, home-brewing demos and much more. Maps will be available at Nelson's Market, 514 Potter St. Info: yorkyardcrawl.fun. 
Fairhaven Outdoor Cinema
6:30 p.m., Fairhaven Village Green
D'Vas will present live music at this summer film series before "A League of Their Own" screens at sunset. The music and movies continue Saturday nights through Aug. 26. Entry is $7–$8. Concessions will be available for purchase. Info: enjoyfairhaven.com. 
Sunday, July 30
Summer Concerts Series
6–8 p.m., Riverfront Park, Sedro-Woolley
Lazy Acres continues this seasonal event. In addition to music, find food and art vendors, games, hula hoops, a beer garden, face-painting and a charity raffle. Entry is free. An additional concert takes place Sunday, Aug. 6, featuring Fortress of the Bear. Info: kriss@rothenbuhlereng.com. 
Monday, July 31 
Monday Night Makers Market
5–8 p.m., Farmstrong Brewing, 110 Stewart Road, Mount Vernon
Check out work by a variety of local artists, from candles to soaps and jewelry and more. Rooted Kitchen will be open, and live music from Keith Howard will start at 5:30 p.m. Info: farmstrongbrewing.com.  
Tuesday, Aug. 1
History Sunset Cruise 
6–8 p.m., Bellingham Cruise Terminal, 355 Harris Ave.
Join the Whatcom Museum every Tuesday through Sept. 12 for this popular summer cruise, which takes locals and visitors aboard the 100-foot Victoria Star tour boat. Participants get close-up views of parks, businesses, industry and neighborhoods from Bellingham Bay, with historian Brian Griffin serving as the tour guide. Tickets are $35–$40. Info: whatcommuseum.org. 
Ashley McBryde
7 p.m., Mount Baker Theatre, 104 N. Commercial St.
Hear this country music sensation when she shares her considerable talents. McBride was inducted into the Grand Olde Opry last December and has also received a Grammy Award (from six nominations). Tickets are $30–$65. Info: mountbakertheatre.com. 
Wednesday, Aug. 2
Connection Jazz Series
6:30 p.m., FireHouse Arts and Events Center, 1314 Harris Ave.
Drummer Christian Casolary kicks off a trio of concerts tonight, featuring a "Standards Trio" theme with pianist Miles Black and bassist Michael Marcus. Tickets are $10–$20; additional concerts take place Wednesday, Aug. 16, and Wednesday, Aug. 30. Info: firehouse-aec.com. 
Thursday, Aug. 3
Skagit County Pioneer Picnic
11 a.m., Pioneer Park, La Conner
This 119th annual event hosted by the Skagit County Pioneer Association will include live music, historic photographs and biographical accounts, Skagit County historical information and opportunities to reminisce with old-timers and newcomers alike. Entry is $20 and includes a commemorative ribbon, event program and ticket for a barbecue salmon dinner. Info: skagitcounty.net/museum. 
Barkley Market
11 a.m. to 2 p.m., Barkley Village Green, 2215 Rimland Drive
Local vendors will be on-site for this weekly market, which continues Thursdays through Aug. 31. Additionally, there will be live music and food truck options for lunch, so bring the family along for a picnic. Info: barkleyvillage.com. 
The GBU
7:30 p.m., The Upfront Theatre, 207 Prospect St.
Bellingham's longest-running improv show, "The Good, the Bad, and the Ugly," takes place every Thursday, featuring a rotating performance format and guest players. Tickets are $10-$15. Info: theupfront.com. 
Friday, Aug. 4
'The Snow Queen'
2 p.m., Performing Arts Center 399, Western Washington University 
Western's theatre and dance department unveils its first-ever collaboration with Seattle Children's Theatre in a special "work in progress" reading of this tale by Hans Christian Andersen. The story presents the title monarch as a metaphor for the cool allure of modern technology — the force that alters most present-day interpersonal interactions. Admission is free. Info: cfpa.wwu.edu.
Junior Groove
5 p.m. Ferndale Library, 2125 Main St.
Youth in Kindergarten through fifth grades can join local jazz drummer Jerry Steinhilber for this interactive program. They will learn where jazz comes from, how it works, and try their hand at making some music of their own. The free event is part of Whatcom Grooves, a free summer jazz series hosted by Whatcom County Library System Friends of the Library groups in honor of summer, jazz and libraries. The next concert takes place at 7 p.m. tomorrow night at the same venue with the Jerry Steinhilber Trio. Reserve a seat in advance. Info: wcls.org. 
Food Truck Fridays
5:30 p.m., Pioneer Park, 2004 Cherry St., Ferndale
As part of the city's "Summer of Fun" lineup, food trucks from around Whatcom County will be on site for this event. At 6 p.m., The Fabulous Murphtones will bring rock classics to life on the Pioneer Village stage. Info: cityofferndale.org. 
Saturday, Aug. 5
Youth Arts Festival
11 a.m. to 4 p.m., Hillcrest Park, 1717 S. 13th St., Mount Vernon
This free annual event will be filled with quality local children's entertainment, and several booths providing hands-on arts and crafts. Bring the family and a picnic lunch and enjoy the day. Info: anacortes.org. 
Book and Brew Book Sale
Noon to 5 p.m., Wander Brewing, 1807 Dean Ave.
The Friends of the Bellingham Public Library will team up with this local brewery for this fundraiser. While perusing great books and drinking great beer, find out more about the group. Entry is free. Info: bellinghampubliclibrary.org. 
'Fresh Perspectives' Reception
3–5 p.m., Cordata Gallery, 465 W. Stuart Road
See juried artwork by the talented artists of the Women Painters of Washington, an all-female arts organization founded in 1930. Cordata Gallery — formerly Gallery Syre — will provide light refreshments and many of the artists will be present. Info: cordatagallery.com. 
MoNA Public Opening Reception
3–5 p.m., Museum of Northwest Art, 121 S. First St., La Conner
All are welcome at this free event celebrating the museum's two new summer exhibitions — "Re Building: Celebrating the Role of the Permanent Collection in Building Up MoNA's Significance, Past and Present" and "Margaret Davidon: Leading with Drawing." Both shows will be up through Oct. 1. Info: monamuseum.org.  
Dockside Market
10 a.m. to 2 p.m., Squalicum Harbor, Gate 5
Local fisherfolk will be selling their fresh and frozen wares at this twice-monthly market. Visit the dock early to find the best selection of seafood options. Details and participating vendors and products are posted 24 hours ahead of sale days. Info: bellinghamseafeast.org. 
Fairhaven Funky Bizarre Bazaar
11 a.m. to 5 p.m., Fairhaven Village Green, 1207 10th St.
Help raise funds for NAMI Whatcom at this third annual event featuring community, art, authors, music and entertainment — including belly dance with Rachel Carter, music by Brian Cunning and Tom Anastasio, and Lindsey Street. Info: namiwhatcom.org.  
Circus on Ice
4 p.m., McIntyre Hall, Mount Vernon
Go on a frozen adventure with all your favorite characters, amazing circus acts, jugglers, hula hoops, clowns and jaw-dropping ice skaters. Tickets are $26.50 for the family-friendly show. Info: mcintyrehall.org. 
Art Opening Reception
5–8 p.m., Smith & Vallee Gallery, Edison
Meet landscape painter Carly Brock and sculptor Jan Hoy for this exhibition, which will be on display from 11 a.m. to 5 p.m. Thursday through Monday until Aug. 27. Info: smithandvalleegallery.com. 
Sunday, Aug. 6
Depot Comedy Club
8 p.m., Aslan Depot, 1330 N. State St.
This monthly stand-up comedy show featuring up-and-coming and seasoned performers from around the region will include host Chase Mayers, Spokane-based funny guy Harry J. Riley, and Mike Masilotti — a comedian and videographer based in Los Angeles. Tickets are $20 for the 21-and-older event. Info: aslanbrewing.com. 
Docent Tour
1 p.m., Whatcom Museum's Lightcatcher Building, 250 Flora St.
Take a docent-led tour of "Coastal Views: California and the Pacific Northwest" to learn more about the similarities and differences in style of the artworks from artists ranging from Northern California to Washington. Tours begin in the lobby. Entry to the museum is $5–$10. Info: whatcommuseum.org. 
Before heading out to attend in-person happenings, check with individual venues to make sure the event is still taking place as scheduled.
The A-List appears weekly. To submit an event for consideration, email calendar@cascadiadaily.com.