Outdoors
Roslyn: Recreational getaway and 'historical treasure hunt'
The town's history goes deeper than television
July 26, 2023 at 5:00 a.m.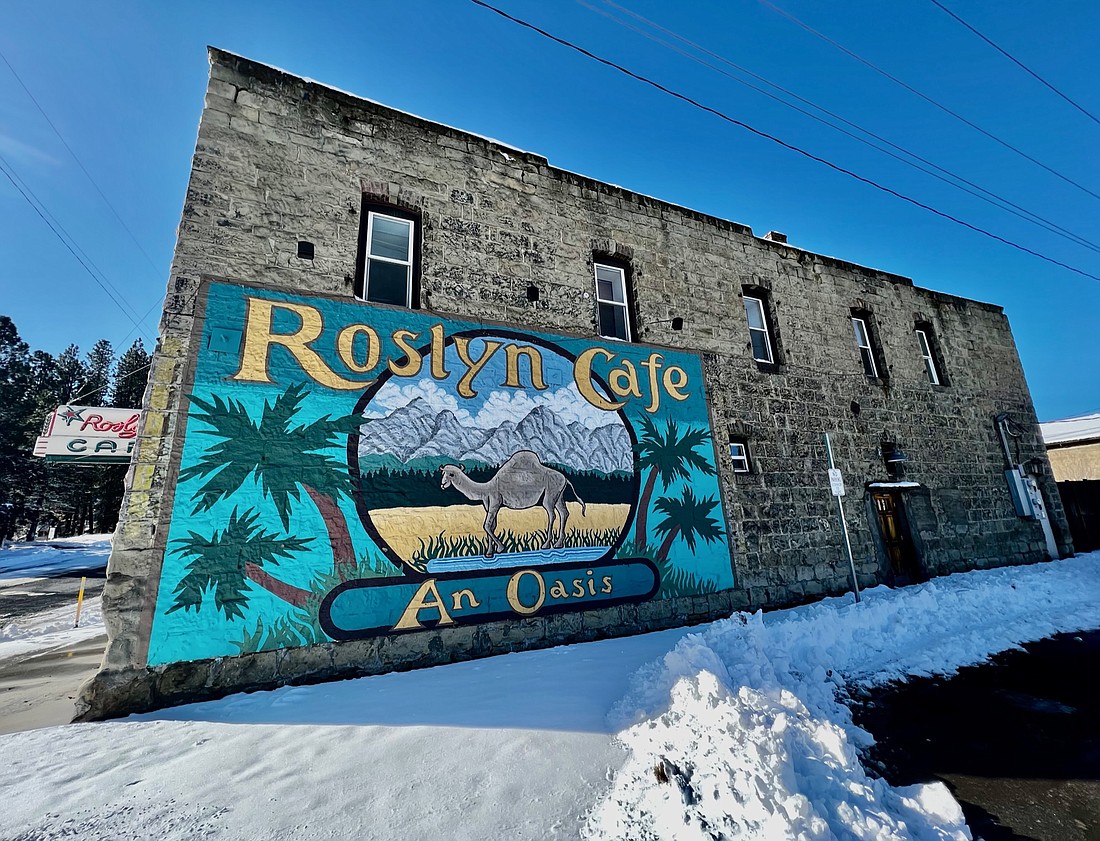 ---
---
ROSLYN, Kittitas County — A Central Cascades mining town harkening to Washington's pioneering days has a history filled with Wild West characters.
But many tourists visit to walk the hallowed grounds of the 1990s television hit, "Northern Exposure," featuring a mishmash of personalities living in the fictitious village of Cicely, Alaska.
Roslyn's downtown was long ago declared a National Historic Site with 19th-century storefront facades and old-timey frame homes. It offered the perfect location for Hollywood.
I first visited Roslyn when Dr. Joel Fleischman, bush pilot Maggie O'Connell and Brick Saloon owner Holling Vincoeur wormed their way into the hearts of America.
I loved the show, but not enough to make a pilgrimage to Roslyn — about 90 miles east of Seattle. The town happens to be on the way to more appetizing parts of the Central Cascades for great hiking in the Alpine Lakes Wilderness around Salmon La Sac.
I recalled those trips this winter when tromping through the snow along the Coal Mines Trail that starts in Cle Elum, goes through Roslyn and ends in Ronald.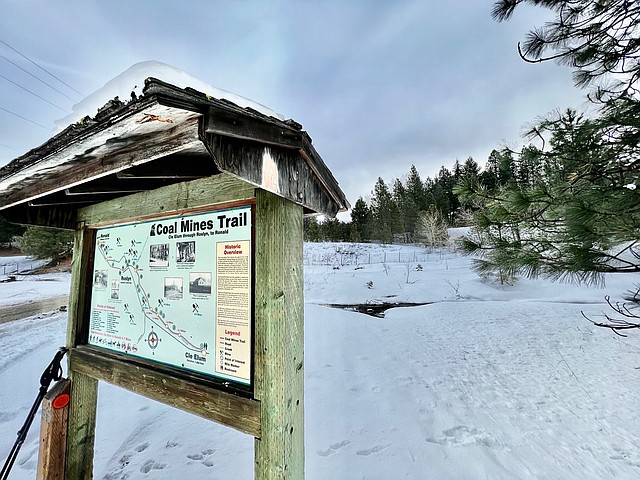 The 4.7-mile path follows the abandoned Burlington Northern railroad line, showcasing the mining heritage of towns that bloomed a few years after coal was discovered in the early 1880s.
The last of the nine mines closed in 1963. Remnants of mining can be found along the tree-lined trail as it enters Roslyn's historic center. A slag pile rises up just off the wide path near state Route 903 and the village center.
The morning outing reminded me that this part of the Cascades is a year-round recreational bonanza. Cross-country skiers and snowshoers can practically step out of their accommodations and onto a route for a peaceful day among the ponderosa pine, Douglas fir and grand fir.
Urbanites are attracted to the Nordic ski opportunities and mountain biking trails in Upper Kittitas County with easy access off Interstate 90.
I had the trail to myself on a February morning. Not so during warm weather. The trail is a favorite for summer family bike rides and riding horses.
Roslyn faces an internal struggle with the push-and-pull of playing host to outsiders. It's great for some of the local shops, but grating to old-timers used to the tranquility of mountain living.
Still, it's not as if outdoor recreationists discovered the scenic region only recently.
Backpackers and fishing enthusiasts have long been drawn to the area before a TV show put it on the map.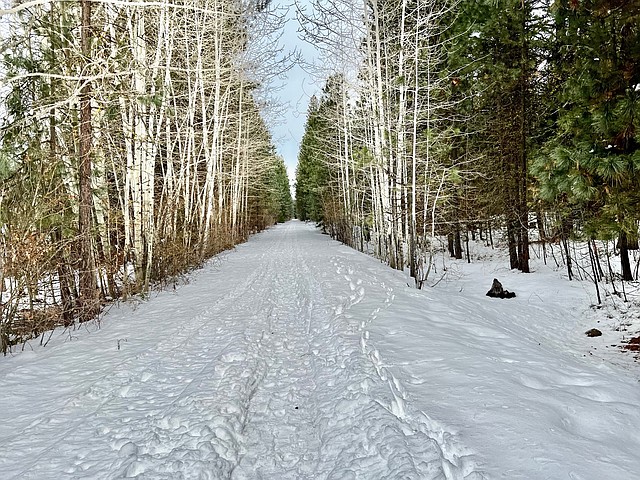 Bob Fischer, a former Roslyn street superintendent, police officer and coal dealer, used to own 14 horses to take hunters into the wilderness, or as he says, "before it was wilderness."
He used to ride up to Lake Ingalls, which is now part of the Alpine Lakes Wilderness and one of the most popular day hikes in the Salmon La Sac/Teanaway region.
It's a 9-mile trek up 2,500 feet for views of Mount Stuart and the Stuart Range. The trailhead is located east of Roslyn off state Route 970 that goes to Wenatchee. 
Roslyn is a hike from Bellingham at about three hours — and longer when Snoqualmie Pass is covered in snow and ice. But the place offers a great two- or three-day getaway for outdoor recreation and a historical treasure hunt.
Roslyn became a bustling town in the 1920s with a mix of miners from across Europe and Blacks recruited to break an ill-fated strike that began in 1888.
A few enterprising fellows formed a ski club in 1921, eventually creating a top-notch jumping hill. The Cle Elum Ski Club held a competition above Roslyn that spectators couldn't easily access.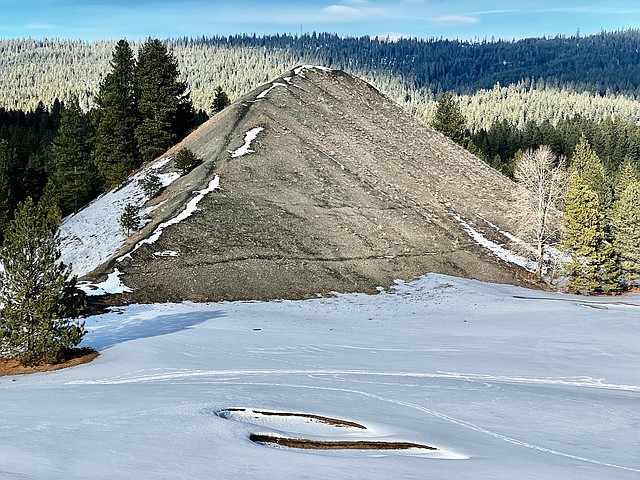 Ski club leaders eventually got approval to transport fans on mine cars along a 1.75-mile route through the Roslyn Coal Mine tunnel. Competition organizers lured thousands of fans to their events for the novelty of riding through a mine to watch world-class ski jumping. Those days are long past. 
It's best to create a plan before arriving because the environs offer so many trails and outdoor activities, such as the Cle Elum offroad vehicles trail area and the singletrack Chest Pains Trail for mountain bikers. The region is inviting for almost any skill level.
Those looking for a challenge can hike the Davis Peak trail, which is 10 miles round trip with a heart-stopping elevation gain of 4,000 feet. Hikers are rewarded with views of the Stuart Range and beyond.
Hex Mountain is a little easier on the lungs at 7.5 miles and 2,900 feet of elevation gain. It also offers spectacular mountain views.
Those with time can avoid Greater Seattle's tantrum-inducing congestion by extending the trip to the northeast to Leavenworth and connecting with Interstate 5 in Everett.
The list goes on and on. Just don't tell the locals I sent you.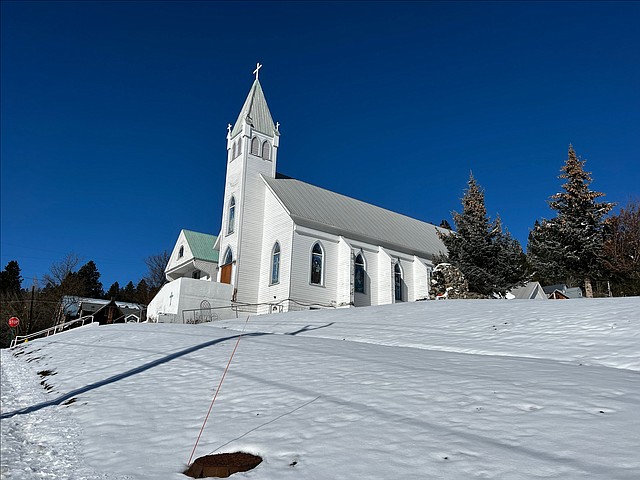 If You Go
Roslyn is a few miles off Interstate 90 at Exit 80 just before Cle Elum for those coming from the west.
Where to stay: Roslyn has some boutique rentals, such as the historic Robin's Nest at 300 S. First St. and the Hotel Rosyln at 103 W. Washington Ave. Cle Elum, a few miles away, has more options and Suncadia Resort offers vacation rentals. The area also has public and private campgrounds, including the U.S. Forest Service sites at Salmon La Sac.
Nordic activities: Suncadia Resort outside of Roslyn has groomed trails and equipment rentals. For information: 509-649-6461. 
Salmon La Sac campground north of Roslyn is another cross-country ski, snowshoe and snowmobile spot. A sno-park permit is required.
Mountain bike central: Ride Roslyn Bikes in the heart of the historic district at 109 W. Pennsylvania Ave. is the place to get started on where to find the best trails and rent bikes. Contact information: 509-649-5300.
Fly fishing: The Crow Creek Fly Shop at 107 W. Washington Ave. has experts on where to fish. Contact information: crowcreekguide@gmail.com, or call the shop at 509-312-5582 and the guide service at 509-260-0087.
Where to eat: Basecamp Books & Bites at 110 W. Pennsylvania Ave. is where locals and tourists mix. The Roslyn Cafe at 201 W. Pennsylvania Ave. has the mural of the camel made famous by "Northern Exposure." It also is a local favorite. The Red Bird Cafe at 102 E. Pennsylvania Ave. is a nice place for lunch.
Where to drink: The Brick Saloon is a tourist attraction because of the TV series. It claims to be the oldest continuous bar in the state and has Washington's first business license. Locals prefer to drink at Marko's Place two blocks away at 106 N. First St.
Don't miss: The Roslyn Historic Cemeteries where the mining town's history unfolds on the sprawling grounds.
Walking Tour: The best way to learn about Roslyn is on a walking tour with the indispensable Dave Franklin. Even spending an hour with Dave will advance your appreciation of the town. Contact information: 509-899-9307 or rwt1889@gmail.com.
Elliott Almond's outdoor column appears monthly. Email: elliottalmond4@gmail.com.