Books
Documenting the abundance of the Skagit River
Oregon author bridges science, art, humanity in 'Soul of the Skagit'
July 23, 2023 at 5:00 a.m.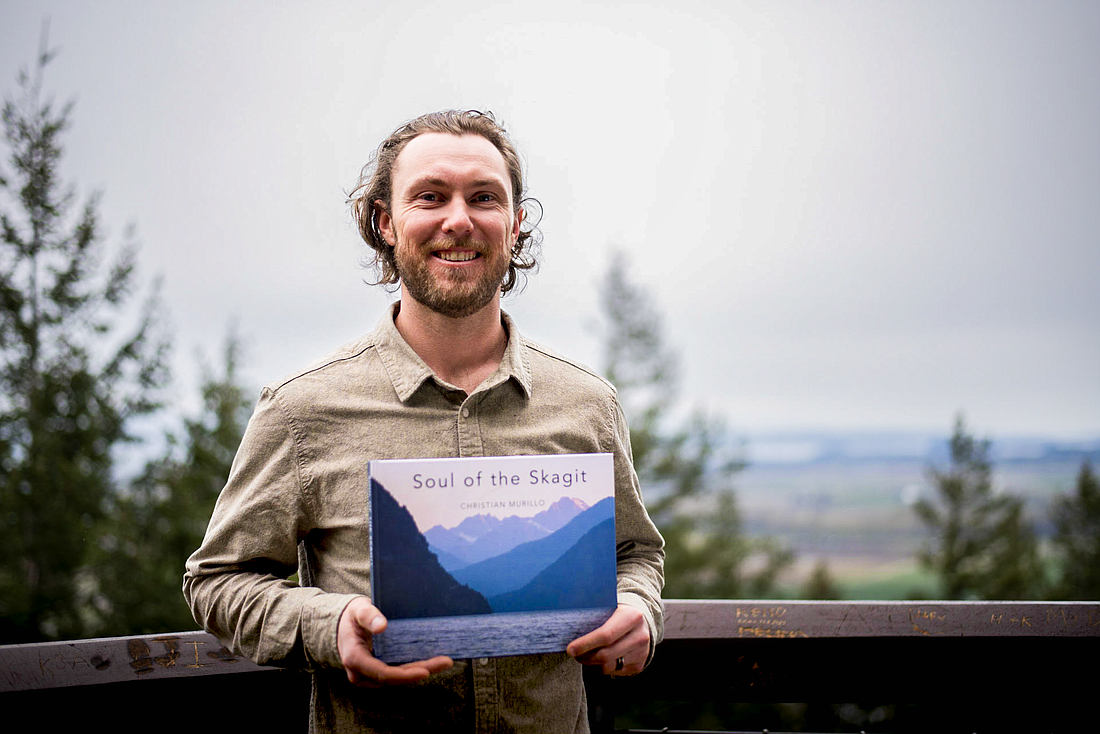 ---
---
The Skagit River is the definition of abundance — a domineering force of nature whose story begins on mountaintops, thousands of feet above sea level.
The river basin covers around 3,100 square miles, is host to 276 wildlife species, and is fed by 377 glaciers, making it the largest and most biologically important river that empties into Puget Sound.
For the last three years, the river has also been photographer, explorer and author Christian Murillo's muse.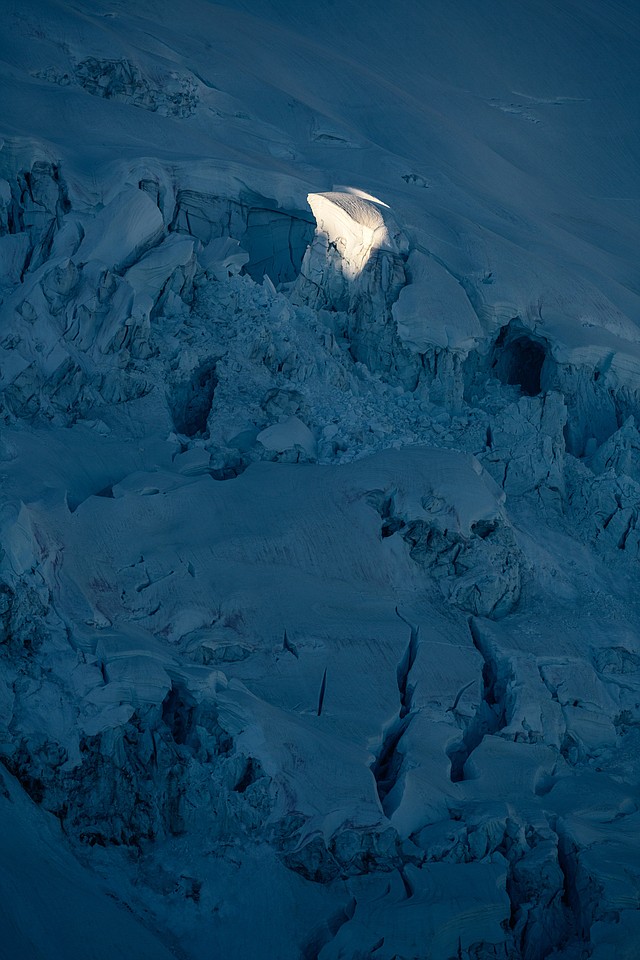 In Murillo's recently published book, "Soul of the Skagit," the river and surrounding nature come roaring to life in pages of striking photographs, research and history. Through interviews with those whose livelihoods depend on the river, another story emerges: one of humankind's responsibilities to the natural world and our own complex relationships with one another.
"You don't have to travel halfway across the world to tell stories about the environment that matter," said Murillo, 30. 
"We have things here in our backyard," he added, like glaciers. The expanses of accumulated ice serve as indicators of climate change, and, in the case of the Skagit River, are the keystone of a complex ecological system. 
Glaciers fascinate Murillo. Ever since he was a child tromping through the Florida Everglades, he felt called to their power and beauty. After wrapping up his previous project of photographing subtropical glaciers in Bolivia, Murillo needed a new focus — one closer to his home in Bend, Oregon.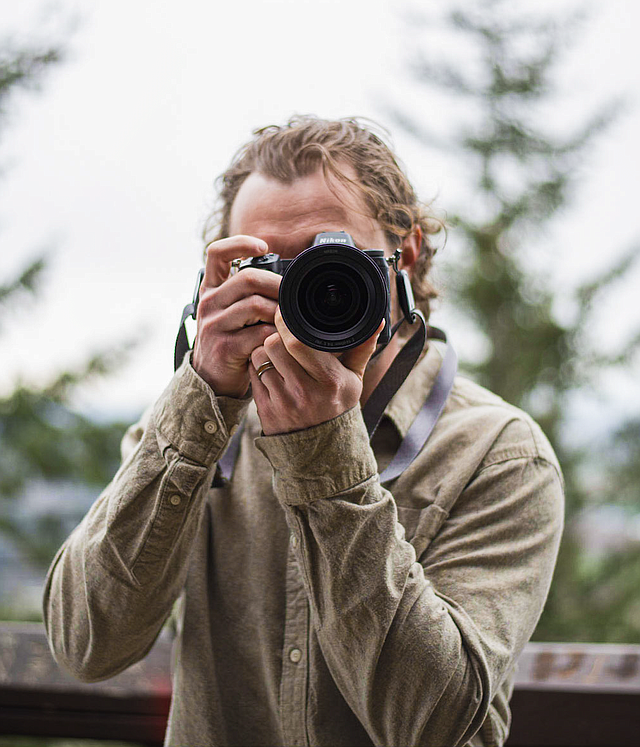 Early searches led him to retired Portland State University geology professor Andrew Fountain, who specializes in the study of ice. Murillo learned the Thunder Creek watershed, a tributary of the Skagit River, has the highest glacial contribution to stream flow in the lower 48 states. 
The fact convinced Murillo of the significance of his largest project to date. But before he summited any mountains or knelt in the frigid waters of the Skagit, he did his research.
For six months, Murillo pored over academic papers and scientific studies, mapping out the critical points to cover in his book. 
He learned glaciers in the Thunder Creek watershed have shrunk more than 20% since observations were first recorded in the 1960s. By the end of this century, those glaciers are expected to shrink by 80%. 
"I firmly believe that you can't or won't protect what you don't love, and you don't love what you don't know," Murillo said.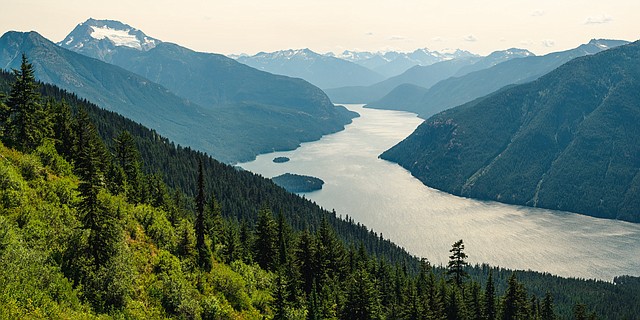 After months of background research, Murillo took his first scouting trip to the North Cascades, bringing along his dad. The weeklong backpacking trek set the stage for what was to become a reverent, at times emotional, journey. 
The end result was a book that bridges science, art and humanity. 
"From the very beginning, I thought it was a science-based story, but it became much more of a personal story a lot more quickly than I expected," Murillo said. 
For about two years, Murillo commuted between Bend and Skagit County, usually up at sunrise and out until sunset, feasting on ramen and battling the quick-changing weather.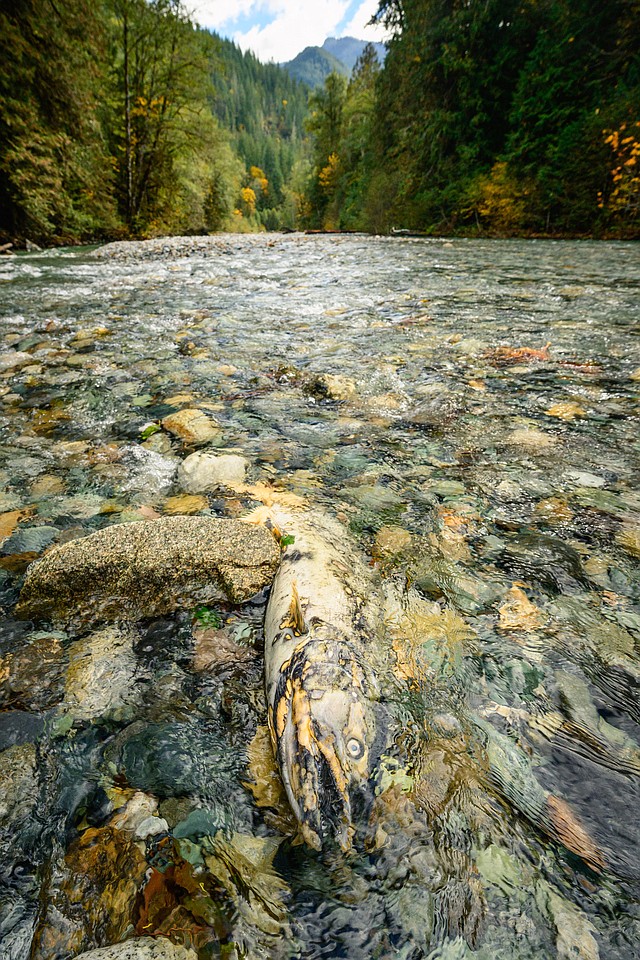 Murillo recalls some of the most powerful photographs he took were of animals in migration. Salmon hit the deepest chord, as he watched many of their lives end in the waters of the Skagit. 
"You see them take their last breath and die, then drift back down," Murillo recalled. "It's so powerful. It's so moving. It was symbolic of not just the life cycle of salmon, but of how everything in the watershed is intended to work." 
Although he describes himself as "fairly introverted," Murillo knew talking to stakeholders would be a prominent part of the book. From farmers to police to biologists, Murillo interviewed as many people impacted by the river as he could identify.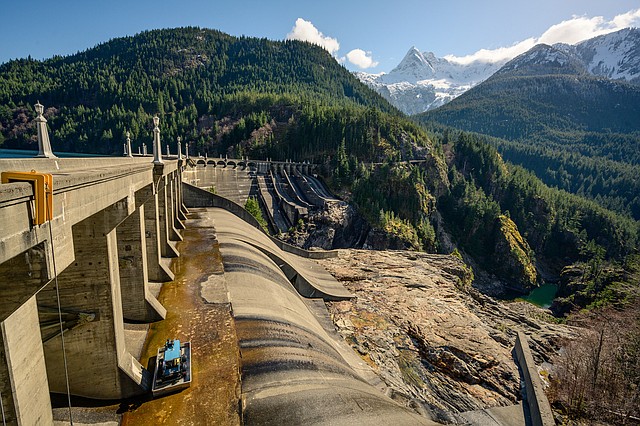 He approached conversations as an outsider with an open mind to the nuance of topics such as the Skagit River Hydroelectric Project or salmon restoration.
"To learn that there were areas that aren't so black and white — it's just a bunch of different shades of gray — that's almost refreshing," Murillo said. "We like to think we're all so polarized and it's us-versus-them, but what I found talking to all different kinds of people in Skagit is that they all kind of want the same thing."
Despite what he's learned, Murillo emphasized he doesn't want his book to tell people how to save the river. 
"That's not my objective," Murillo said. "I just wanted to create something so that people can admire the watershed, celebrate the river's complexities, and then hopefully inspire them to get to know it in their own way. Maybe this book gets people to revisit their preconceived notions, if they have some."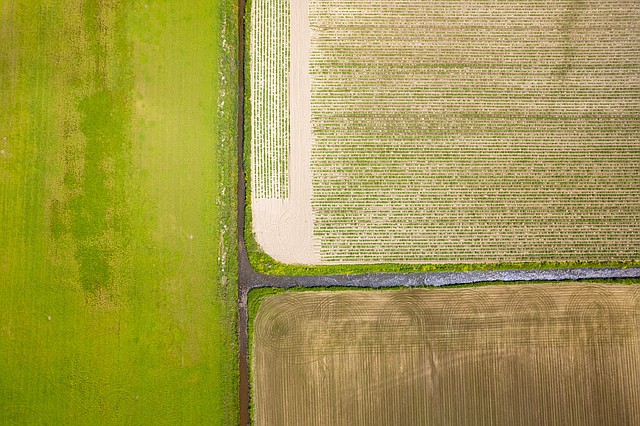 "Soul of the Skagit" is available in several Whatcom County bookstores including Village Books and Paper Dreams in Bellingham and Lynden. Learn more about the book at murillophoto.com/books.