Cycling
Cyclists enjoy scenic views at 18th annual Tour de Whatcom
Highway closure forces rerouting of century and metric distances
July 22, 2023 at 3:56 p.m.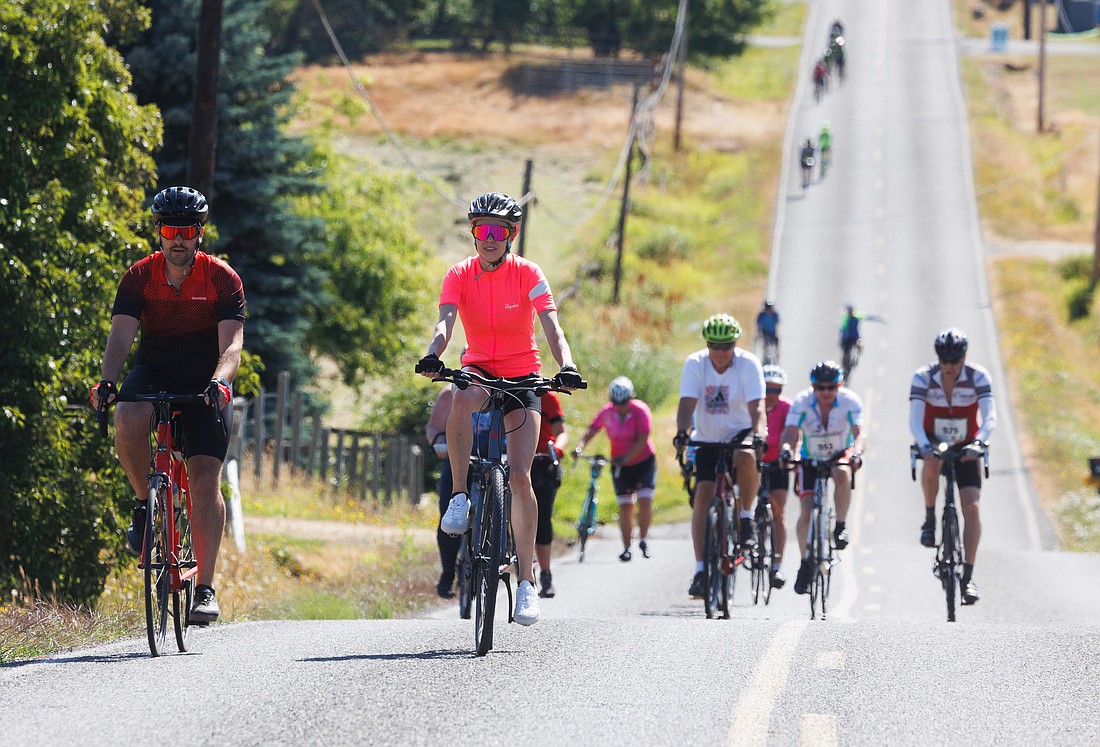 ---
---
Visitors and locals gathered at the Boundary Bay Brewery beer garden for a drink and meal after completing the 18th annual Tour de Whatcom charity bicycle ride that raised $7,000 for local nonprofit organizations on Saturday, July 22. 
"I'm very glad to drink this beer," Kris Moyer said after completing the 22-mile distance with her husband, Eric. "I'm tired but it's not an overwhelming distance." 
Four distances are available to riders — a century (100-mile), metric (62-mile), 44-mile and 22-mile route. Event coordinator Anna Rankin described the tour as a social ride and explained that the surroundings of the route are what make it unique.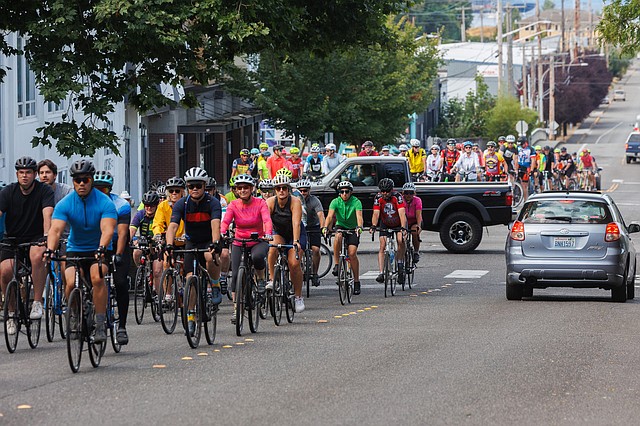 "The open county roads and the scenery are both what makes the Tour de Whatcom more special than other tours that are offered in the area, especially people that do the metric and the century," Rankin said. "They're going down south and around Lake Samish and it's just absolutely gorgeous down there." 
The tour was originally started by Todd Williams in 2006 and had 105 participants in its first year. In 2013, Whatcom Events was given the opportunity to take over the event. 
Rankin said the tour used to get 700–800 riders each year before the COVID-19 pandemic arrived. After a year off in 2020, around 425 cyclists participated as the Canadian border was still closed in 2021. Before COVID-19, more than 30% of tour bikers came down from Canada each year. Numbers climbed to around 650 last year and made their way back to pre-pandemic totals on Saturday with around 720 riders.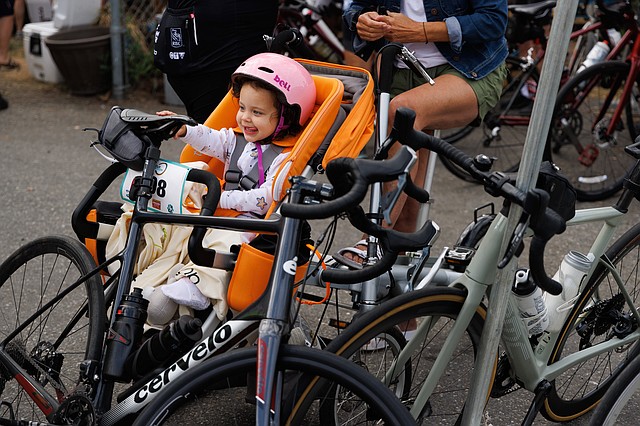 Bellingham local Phil Mitchell, 71, biked the 22-mile course for the fourth time. 
"It is well-organized, scenic, it's just a good distance for me and [you get to] meet some nice people," Mitchell said. "Just a friendly social activity for Saturday morning. I've tried to get some of my friends to join me, but they keep coming up with creative excuses." 
This year's century and metric routes were different than previous years due to the Mount Baker Highway closure amid construction. Rankin sought help from local riders, Justin Smith and Jeff Cummings, who helped create a new route that kept the course within a couple miles of the original path. 
Jeremy Alberdas, 35, and a friend were the first to complete this year's metric distance. Alberdas came up from Whidbey Island to ride in the tour for the first time. 
"There was a portion where we were going down and we went over a small bridge and turned back," he said. "It was just beautiful. You see one side of the lake and then you can see the other side. I'm not too familiar with the area but it's really nice views, really good climate, too. Not too hot, not too cold." 
After crossing the finish line, cyclists received their choice of a pint glass, a $5 merchandise voucher or one of the two most popular options: a free beer token or pair of socks. 
Nonprofit groups staffed rest stops and helped at the finish line and bike corral. Volunteering schools, Girl Scouts and other organizations will receive $7,000 of the proceeds. 
"Todd started this as a fundraiser. We really believe in that as well," Rankin said. "It's really important for me to know that this is a ride that people are supporting that goes to very good causes in the community."