Business Matters
Bellingham office space empties as retail remains strong
Retail asking prices in second quarter hit new high
July 21, 2023 at 4:50 a.m.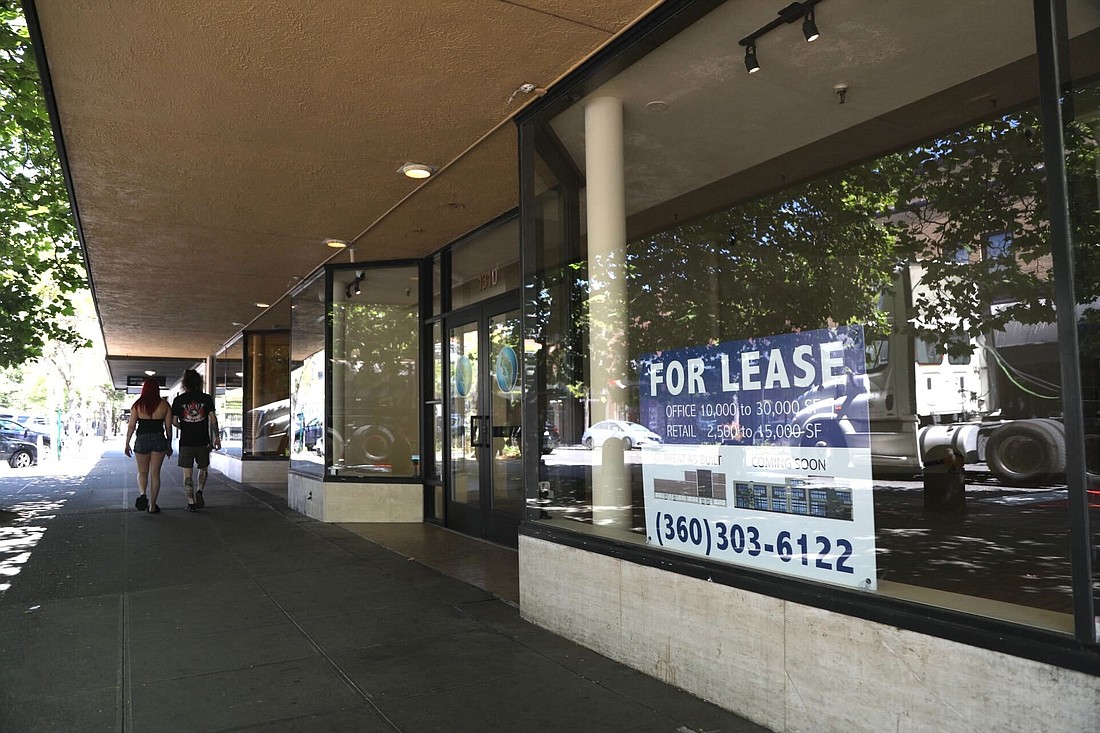 ---
---
No Seattle-like office glut. If a building wants to keep busy in Bellingham, it is better to be retail space than office space.
A new report finds the vacancy rate for Bellingham office space hit 5.6% at the end of June, increasing 0.6% from the first quarter of 2023. Hardest hit in this decade of hybrid work were the downtown Bellingham and the Barkley Village areas, according to Ryan A. Martin, co-owner and broker at Pacific Continental Realty. Asking prices for office space dropped as availability rose.
But retail space? Retail had relatively steady demand in Q2 with a 2.8% vacancy rate, up a tiny 0.1% from the previous quarter. But its average asking price topped $20 per square foot for the first time, at $20.12.
"For office, the vacancy rate has increased," Martin said.  "It's increased steadily every quarter for five quarters in a row; it's continued to lose more tenants than gained." 
Retail, though, is "exactly the opposite," he said. "It went up a little in this quarter, but for the last four quarters, the vacancy rate has been declining. Retail has been really strong, especially restaurant space."
Martin is quick to point out that the decline in office space demand doesn't portend a Seattle-like collapse — a different report cited a 24% Seattle vacancy rate in the second quarter. Bellingham, Martin said, simply doesn't have a similar supply of high-rise office towers.
Martin's report also doesn't show that the visible, and highly publicized, vandalism and public safety concerns in downtown Bellingham have yet led to a "mass exodus" of retailers. He noted downtown's retail vacancy rate actually dropped over the last year, from 5.1% to 3.8%.
Right now, he said, there's not a lot of vacant space that's being marketed.
"We would see a decline if we started seeing plywood going up in the storefronts," Martin said. "That's a sign that we're in trouble. For the most part, the storefronts are pretty occupied."
Home sales drop
The short version of the state of home sales in Whatcom and Skagit counties as 2023's first half came to a close: sagging but stubborn median prices, fewer sold and a continuing lack of inventory. 
Oh. And Bellingham and Anacortes remain the most pricey.
That's a set of conclusions that can be drawn from two new analyses of second-quarter home sales plus June data provided directly by Northwest Multiple Listing Service (MLS).
Whatcom County had a median sales price of $600,000, according to a Q2 report issued by Peter Ahn, co-owner of The Muljat Group in Bellingham. That's down 7.6% from a year earlier. The number of homes sold was down 18.3%. 
Skagit County saw a similar pattern: a second-quarter median sales price of $570,000 — a slight 0.7% dip from Q2 2022 — and a 27.5% drop in the number of homes sold, reported managing broker Shelah Inman of Brown McMillen Real Estate in Burlington.
One factor contributing to fewer home sales generally is higher interest rates. Another may be the overall lack of homes available to buy, which Northwest MLS said in a news release can also send prices higher. 
A "balanced" home real estate market is typically considered one with a four-to-six-month inventory of housing for sale and is said to represent a decent match of supply with demand. Northwest MLS data show that, as of June, Whatcom County had just two months of inventory and Skagit, about a month-and-a-half. 
The two brokers' analyses noted a second-quarter median price in Bellingham of $712,000, down 9.3% from a year earlier, and in Anacortes of $803,500, up 0.4%. Each area had the highest median price (the dollar figure at which half of home sale values are higher and half are lower) in its county. 
But any reported declines in median selling price over four quarters' time may seem less stark when compared to data three quarters back, the period that followed the doubling of the average 30-year fixed mortgage rate from around 3%. 
Those stats show that countywide median prices have risen since Q3 2022. For example, Whatcom County as a whole had a median sales price of $599,000 and Skagit was at $555,000 in the third quarter of last year. Prices in Bellingham and Anacortes, even then median price leaders in their counties, were $710,000 and $752,500, respectively. 
All are now higher. And they're likely to keep rising for a bit longer, at least in Whatcom County, should they follow what one report's author said are typical seasonal trends.
"I expect the number of sales and median sales price to increase from Q2 to Q3 and the number of sales to decrease from Q3 to Q4," said The Muljat Group's Ahn. Assuming, he said, that interest rates remain relatively comparable to where they are today. 
Finding Concrete
It's not often economic development and tourism promotion can come down to a simple sign. Unless a phrase frequently heard is, "No one knows where Concrete is!"
That repeated refrain, according to the Concrete Chamber of Commerce, has resulted in a new sign designed "to be easily read by motorists traveling 30 mph or more," using as few words as possible and pointing the way to turn at the next intersection.
Reading, "Historic Town Center, NEXT RIGHT" (or "LEFT" on the other side), the bold 14-foot-tall sign along State Route 20 joins others highlighting Concrete's location and town amenities.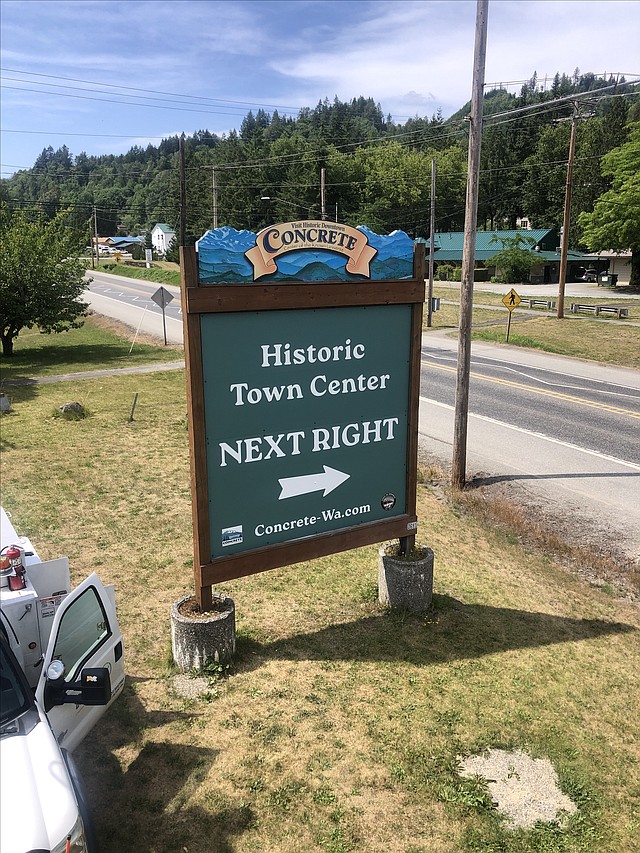 Funding came from a $15,000 grant to amplify Concrete's small business district tied to the recent entrepreneurship initiative undertaken by the Economic Development Council for Island County and Economic Development Alliance of Skagit County.
For the record: Concrete wraps around SR 20 by the Skagit River in north-central Skagit County, about 30 miles east of Burlington. Just Google it. And look for a sign.
Places & Things
Maple Market, a new convenience store with a selection of items from grocery to first aid, opened Saturday, July 1, at 200 E. Maple St. #102 in downtown Bellingham. The store, across the street from the location of the Bellingham Farmers Market, shares owners with the Indian family restaurant Naan & Brew next door. The sign outside promises "beer, wine, smokes, deli, dairy." Hours are 8 a.m. to 10 p.m. daily, except holidays.
(For the latest Places & Things, check here throughout the week.)
Frank Catalano's column is published online and in print Fridays. Email: frankcatalano@cascadiadaily.com; Twitter @FrankCatalano.