The Beat Goes On
Free Harmony to bring smooth folk-rock to Elizabeth Park
Band is built around singing
July 18, 2023 at 5:00 a.m.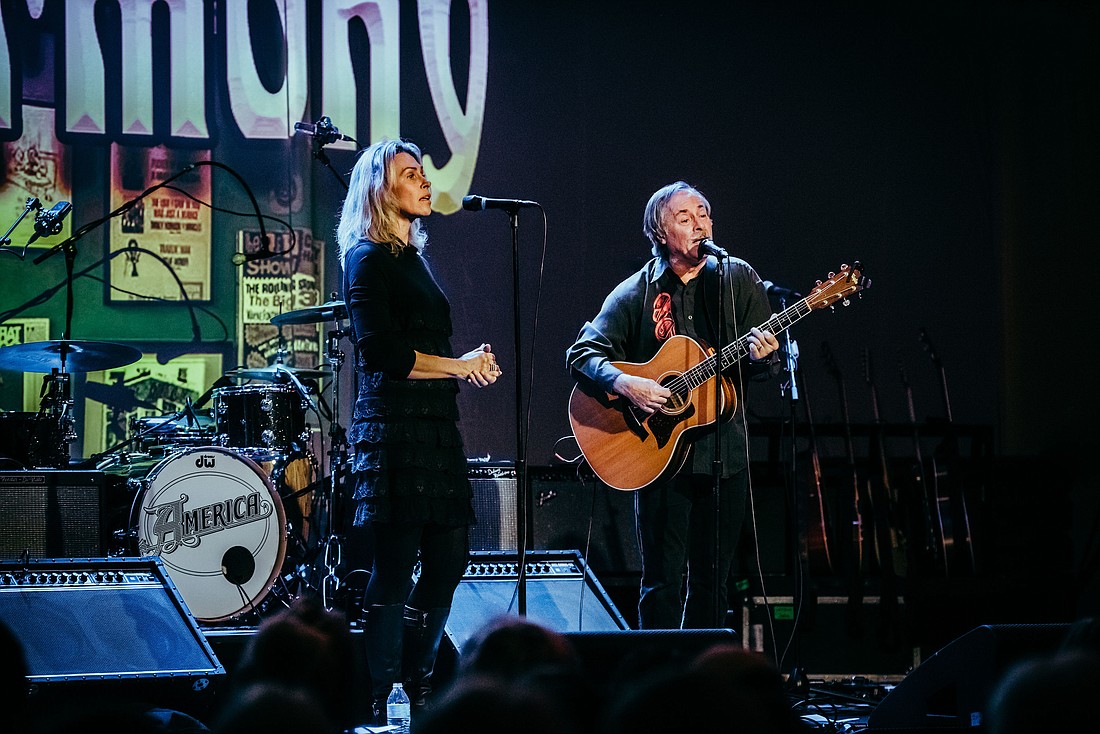 ---
---
The band Free Harmony is built around the vocal blend of singers Chuck Dingée and Sharon Mayson. They are releasing their debut album and celebrating with a performance at Elizabeth Park at 6 p.m. Thursday, July 27. 
Their sound is a smooth and beautiful mix of classic folk-rock with pop, country and Americana influences. 
You may recognize Dingée from his work with The Walrus, or as the host of the Tuesday night open mics at Culture Cafe. Mayson also performs with Pacific Twang. When they first met at a Singer's Saturday event at the Fireside in 2017, Mayson offered to tag along to Dingée's next gig to provide some "free harmony." The next thing they knew, they were starting a band. The highlight of their time as a band so far was opening a few shows for the group America.
They still frequently perform just as a duo with Dingée on guitar and flute and Mayson on keyboard. For bigger gigs, they are joined by some combination of Lee Pence on guitar and vocals, Jon Myers on bass, and Carr Johnson on drums. For the Elizabeth Park show, they will have the full five-piece band on hand. 
Their new album is self-titled and was recorded by Chip Westerfield. Most of the album has already been released for streaming as part of a steady stream of singles over the past year or so, but now it will be all in one place on CD. 
Four of the songs are by Mayson, four are co-written and only one is a cover. They take full advantage of the studio, adding touches like strings or steel guitar to make each song distinctive. The vocals always remain front and center, though. This is a band that is built around singing, and everything else works to support that. 
Although their recorded work tends to emphasize slower songs, they also bring out some lively covers for live shows to keep the dancers happy. This will be their fourth time playing at Elizabeth Park, so I think it's safe to say they know how to give that crowd what they want.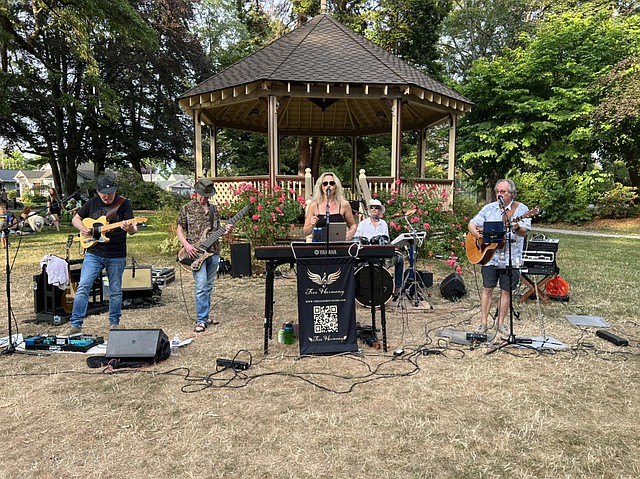 We've got some fun new music videos out. Both Harbor Day and Hockey Teeth have videos for their latest singles, and Analog Brass made one for their cover of "Because I Got High." It's always great to see local groups paying attention to their visual presentations — videos can really show you a different side of their creativity.
The options before and after the Wednesday night Downtown Sounds concerts just keep expanding. Tenderpile's Smile Aisle is going to be playing jazz right across the street at Welcome Road Winery from 4–6 p.m. every Wednesday, and The Admiralty Lounge will be hosting some superb singer-songwriters starting around 8:30 p.m. Downtown Bellingham is absolutely jumping on Wednesday nights and it's a great thing to see. 
One very interesting recent local release is "Upon The Earth," by MANtrio. The trio of pianist Sage Romey, bassist Sarah Yates and drummer/percussionist Melanie Sehman starts with a base of jazz and contemporary classical music, then integrates experimental, West African and medieval influences to create an adventurous but accessible blend. Highly recommended, if you're ready to pay close attention. 
I was sorry to see that Mount Saturn is breaking up, or at least going on hiatus. It's for one of the classic reasons why Bellingham bands break up: two members are moving to Portland. If you're any kind of metal fan and you haven't yet checked out "O, Great Moon!," their ferocious LP from last year, make sure you rectify that soon. Then make plans to catch one of their two remaining shows: Aug. 12 at Shakedown, or Sept. 1 at the Sh'Bang festival.
---
JESSE'S PICKS
Baby Cake
6 p.m. Friday, July 21, Boulevard Park
The second Boulevard Park concert features Baby Cake's popular blend of pop and R&B covers. Later that night, The Shakedown has a super fun rock lineup with locals Cat Valley and Hockey Teeth sandwiched around touring acts Gloomy June and Party Nails.
Clinton Fearon and the Boogie Brown Band
6:30 p.m. Saturday, July 22, Guemes Island General Store, 7885 Guemes Island Road, Anacortes
Reggae fans who are up for a quick ferry ride should hop over to the Guemes Island General Store to groove with regional reggae favorites Clinton Fearon and the Boogie Brown Band.
Jovino Santos Neto Trio
4 p.m. Sunday, July 23, Fairhaven Village Tacos, 1020 Harris Ave.
Fairhaven Village Tacos (the new inhabitant of the red bus at 11th Street and Harris Avenue) is hosting the Jovino Santos Neto Trio. I'm not quite sure the logistics of where they're going to put him, but his lively Brazilian jazz and engaging stage presence will be fun in any context.
Bellingham Idol
7:30 p.m. Thursday, July 27, Wild Buffalo House of Music, 208 W. Holly St.
Competitors have been working their way through the different stages of the Bellingham Idol competition since April. It all comes to a conclusion at the Wild Buffalo on Thursday, when the four remaining finalists compete for a $2,500 cash prize.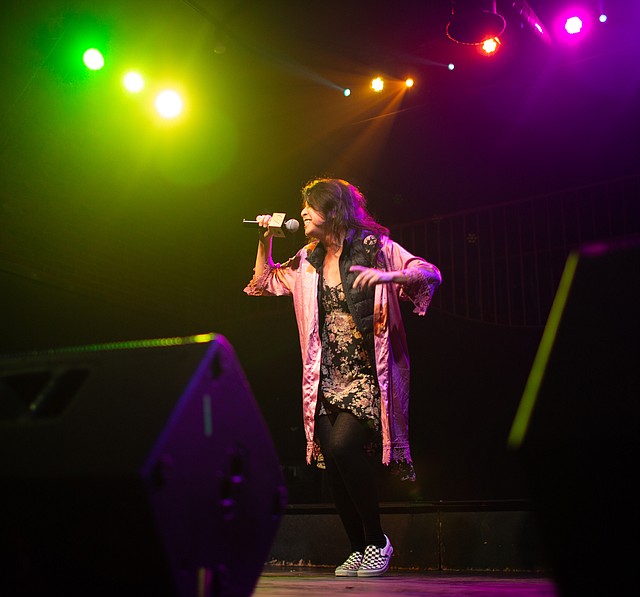 ---
LIVE MUSIC LISTINGS
Friday, July 21
Saturday, July 22
Sunday, July 23
Monday, July 24
Tuesday, July 25
Wednesday, July 26
Thursday, July 27
Friday, July 28
Saturday, July 29
Sunday, July 30
Before heading out to listen to live music, check with individual venues to make sure the event is still taking place as scheduled. 
The Beat Goes On is published online Tuesdays and in print Fridays. Email: jsbhammusic@gmail.com or Twitter: @JSBhamMusic.