Faces in the Crowd
Jae Oslo Lewis: 'Beedl the Bug Fairy'
CDN's weekly community profile
July 7, 2023 at 5:00 a.m.
|
Updated July 7, 2023 at 12:35 p.m.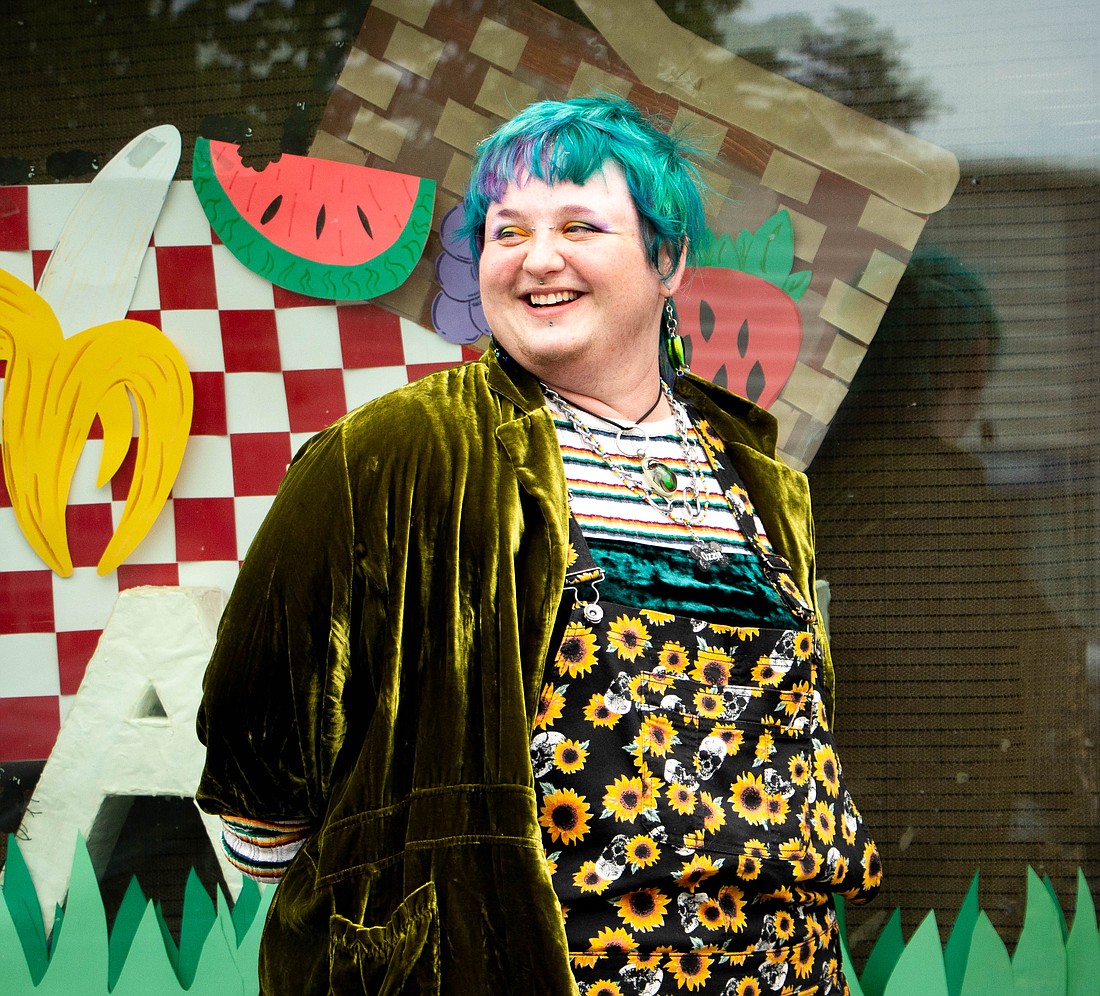 ---
---
Jae Oslo Lewis (they/them)

Age: 25
City: Bellingham
Lived here for: 25 years
Originally from: Bellingham
Notable: Fairy, artist, joy-maker
How does fairy-ing intertwine with your gender identity?
I think a lot of times we get caught up in the idea that we have to be human people. And we have to be really particular about what we do and say and be. Letting yourself be a little bit more magical, letting yourself kind of experience the magic that you are — for me, that's being a fairy.  
And so even in my daily life, I really focus on stepping out of the 'shoulds' I put on myself, be it gender or my role in a social situation, and instead be like, 'Well, OK, what if I was like, joyful? What if I was, you know, allowing myself to be this magical creature that I am?' It's bringing that into my gender, bringing that into my sense of self and allowing others to see that so that they can let a little bit of themselves in, too.
What is something about you that surprises others?
I often have this air of joy and excitement, but I'm also a human being who experiences a lot of sadness. We have all grown up in a really difficult time — especially being trans, there's a lot of hardship being yourself. And so I do carry a lot of sorrow with me.  
Another thing I've been saying is this little, little phrase of 'the business of joy is the playground of sorrow,' which I think is really fun, and I'm kind of still chewing on it even though I made it up. But it's this idea of like, allowing your deep, savoring sadness to be the reason why you're so bright and happy.  
So I think something people are surprised about is when I do have a lower energy, or I'm not just bubbly and creative. Allowing your multi-facets of yourself is something that's really important. 
Has working with kids as a fairy taught you anything about yourself?
Yeah, I think I get along better with kids than adults a lot of the time. Because they don't have all of these filters of what they think they should be. They haven't really learned that or unlearned that yet.  
Kids are amazing because they're just this raw, vibrant person ready to be weird and silly and not too ashamed of who they are. And so getting to work with kids allows me to get to work with myself.  
We talk a lot about our inner children. Here's the raw form of who we are on the inside, just ready to dress up like a rainbow tiger and have magical powers and run around the forest. Like, it really inspires me to do the same kind of goofy, imaginative stuff because we are all still kids, and we deserve that.
"Faces in the Crowd" is published weekly in print on Wednesdays and online Fridays. Have a suggestion for a "Faces in the Crowd" subject? Email us at newstips@cascadiadaily.com.  
A previous version of this story misspelled Lewis's fairy name. Their name is spelled Beedl the Bug Fairy. The story was updated to reflect this change on July 7, 2023 at 12:35 p.m. Cascadia Daily News regrets this error.