The A-List
Amy's picks: Pride, guitar gurus, a musical and a car show
A curated selection of happenings in Whatcom and Skagit counties
July 6, 2023 at 5:00 a.m.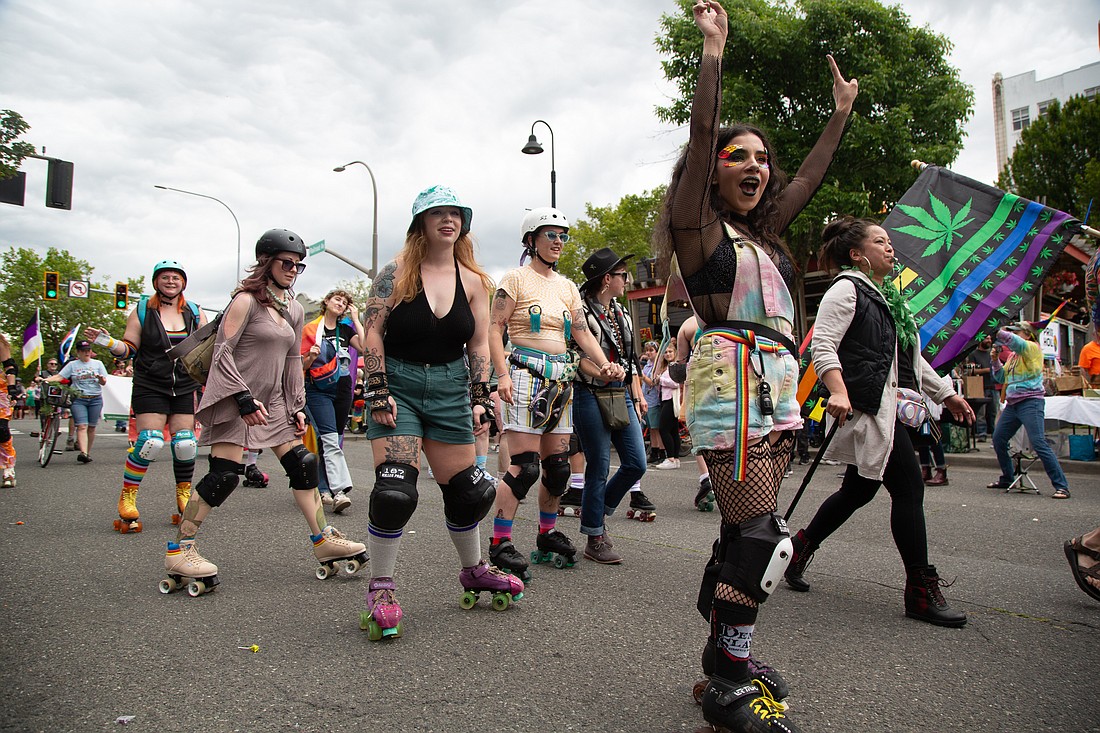 ---
---
AMY'S PICKS
Pride in Bellingham 
July 8–9, throughout Bellingham 
Leave it to Betty Desire to kick off Pride weekend. The ever-iconic drag queen and community activist will be helming Drag Queen Story Hour at 10:30 a.m. Saturday at Village Books, complete with face painting and more (it's technically a children's story time, but hey, it's Pride, which means everyone is welcome).
From there, head to a Pride Family Picnic starting at noon at Boundary Bay Brewery's welcoming beer garden, where a barbecue, drag performances, face and rock painting, and a tie-dye party will fill the afternoon with food and fun. (Note: The tie-dye duds made at the event can be worn the following day at the parade.) 
Rest up following the picnic before regrouping and making your way to an all-ages Pride Dance complete with live DJs and drag artists, which is happening from 7–10 p.m. at the Depot Market Square. At 11 a.m. Sunday, the annual Pride Parade will start at Waypoint Park and end at Depot Market Square, where there will be a Pride in Bellingham Festival taking place until 4 p.m. With so many ways to celebrate and support our LGBTQ+ community, the weekend promises to be a memorable one. Get a rainbow of information at prideinbellingham.org. 
'Legally Blonde: The Musical'
7:30 p.m. July 13–15 and 2 p.m. July 16, Squalicum High School Forum 
The 46 students comprising the cast and crew of this Squalicum Musical Theatre Institute production — which features thespians and crew members from Squalicum, Bellingham, Sehome and Options high schools — have been hard at work since June 23 to bring the collaborative effort to life. The summer program sees them rehearsing for five to seven hours every day and one weekend day until the show opens Thursday, July 13, and runs for one weekend only. 
"Our model is a three-week intensive, so students are working very hard to learn all their dancing, dialogue, staging and music in a very short timeline," Managing Director Jen Lois said.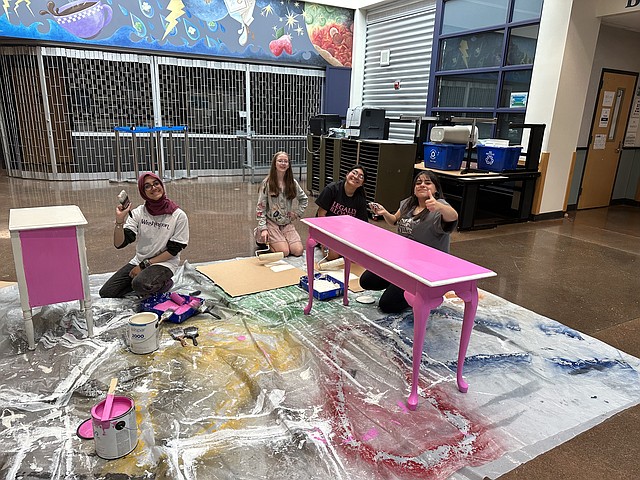 Lois debuted the program with fellow educators Jason Parker, Connie Campbell and Tim Reinholtz last summer with the production "Mamma Mia!" as a way to foster interscholastic collaboration among Bellingham School District's drama programs, as well as provide more opportunities for high school students to develop their skills in the performing arts.
The four educators donate their time to help keep costs down and each cast member is charged a modest production fee of $150, so the $15 ticket prices are the only source of revenue (other than a student scholarship fund for cast members for whom the fee would pose a financial hardship). 
Lois said last year's musical was a success, with community members coming in droves to lend their support. She's looking forward to seeing what happens this summer. 
"Community members should come see the show because 'Legally Blonde' is a ton of fun!" she said. "If you've seen the movie, you'll love seeing your favorite characters musically telling this hilarious and inspiring story live onstage. And everyone will love the high-energy songs and big, spectacular dance numbers. As Elle Woods herself would say, coming to the show is 'a completely brilliant plan!'" Get tickets at the door or at squalicummusicaltheatre.org. 
Three nights, three guitarists
July 13-15, Lincoln Theatre, Mount Vernon
After hosting singer, songwriter and guitar guru Jonathan Richman last week, the Lincoln has upped the entertainment ante by scheduling back-to-back performances with some of the music industry's most interesting frontmen. 
First off is acoustic guitarist Leo Kottke, who will return to the historic venue Thursday, July 13, with instrument in hand and decades of experience behind him. The 77-year-old Grammy nominee is known for a fingerpicking style that draws on blues, jazz and folk, as well as performances that incorporate humorous monologues and singing.
On Friday, July 14, The Robert Cray Band will be making a tour stop in support of the blues great's latest album, "That's What I Heard." Cray describes the Grammy-nominated recording as "funky, cool and bad," and for those who've seen the longtime singer and ace guitarist in action, you know that's not hyperbole. He's performed at the Lincoln before, and last year drew a nearly sold-out crowd at the Mount Baker Theatre. The latest album celebrates the music of Curtis Mayfield, Bobby "Blue" Bland, The Sensational Nightingales, as well as Cray's own songs. Tickets were close to selling out at press time, so you may be looking at getting on a waiting list. 
While Greg Koch and The Koch Marshal Trio aren't yet a household name, Bellingham-based artist and guitar player Steve Karras hopes they soon will be. He recently started getting into producing concerts, he said, "to try to get some great guitar players some more recognition as well as bring more of them to more accessible venues north of Seattle." 
At their Saturday, July 15, gig at the Lincoln, instruments will once again be in the forefront as blues and rock guitarist Greg Koch, drummer Dylan Koch (Greg's son), and Hammond B3 player Toby Lee Marshall bring their "perfectly bluesy-church-funky-jazzy-rock blend" onstage. For details about all three concerts and to purchase tickets, head to lincolntheatre.org. 
Memorial Car Show 
10 a.m. to 3 p.m., Sunday, July 16, 2211 Rimland Drive
Vietnam War veteran and artist Doug Hudson will donate three of his artworks to a raffle, taking place at the 12th annual car show organized by the local chapter of Vietnam Veterans of America.
The show has drawn more than 100 vehicles in past years, some more than a century old.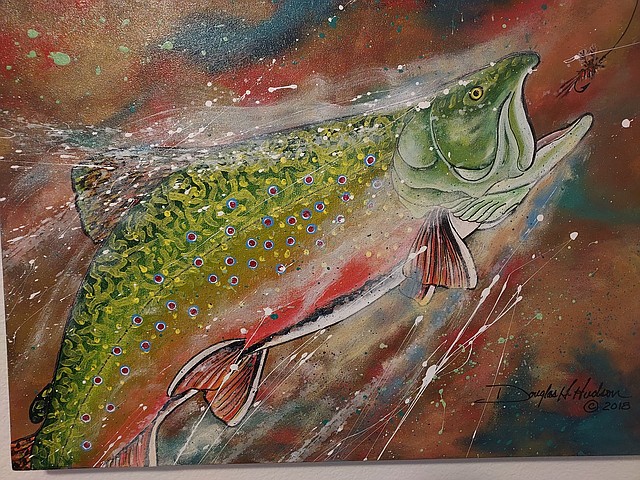 All three of Hudson's works depict salmon: a lime wood carving, an original painting and a print. Hudson values the artworks at a combined $4,000, with the carving alone worth about $2,800. Veterans will sell raffle tickets for $5 at the car show, which takes place just north of Barkley Village.
Raffle proceeds benefit the Vietnam Veterans of American Ron Davenport Memorial Chapter 165, based in Bellingham. For more information on the local VVA chapter and the car show, visit vva165.org.
---
FULL CALENDAR
Friday, July 7
Summer Festival
Through Saturday, various venues in Everson
A 3-on-3 basketball tournament, arts and crafts vendors, food vendors, a book sale, a car show and a parade will be part of this two-day event. Info: ci.everson.wa.us.
Bellingham Festival of Music Concert
4 p.m., Whatcom Museum's Old City Hall, 121 Prospect St.
As part of the premiere classical music festival taking place at concerts at Western Washington University and the Bellingham Cruise Terminal through July 18, community members are invited to a free community chamber concert by the festival's orchestra. Info: bellinghamfestival.org. 
Food Truck Fridays
5:30 p.m., Pioneer Village, 2004 Cherry St., Ferndale
Numerous food trucks will be on-site for this event, which is part of the city's "Summer of Fun" lineup. At 6 p.m., the Mighty Bayou Opossums will start playing funky New Orleans jazz and blues. Info: cityofferndale.org. 
First Friday Artwalk
6–8 p.m., downtown Anacortes
Scott Milo Gallery and the galleries above it, MoonWater Arts, The Majestic Inn and Spa, Adrift, Squirrelwerks Studio, and Clayhouse Ceramic Studio will be among those taking part in this free monthly event. Info: anacortesart.com. 
Farmtunes
6–9 p.m., Bellewood Farms, 6140 Guide Meridian
Lynden-based Queen's Bluegrass will kick off this eight-week outdoor summer concert series. The free, family-friendly events continue Fridays through Aug. 25. Food and beverages can be purchased from Bellewood's Ten Mile Cafe, and free samples of farm-made spirits will be served in the distillery's tasting room. Info: bellewoodfarms.com. 
First Friday
6–10 p.m., throughout downtown Bellingham
Stroll throughout the urban core to check out local artists and galleries, places to eat and drink, late-night shopping, events, live music and more. All are welcome. Info: downtownbellingham.com. 
Gospel Music Caravan
7 p.m., Mount Baker Theatre, 104 N. Commercial St.
The Booth Brothers, Legacy Five, comedian Tim Lovelace and Liberty Quartet will kick off this three-session event, which continues at 10 a.m. and 7 p.m. Saturday. Tickets are $35–$50 per concert, or $99–$179 for all three. Info: mountbakertheatre.com. 
'On Golden Pond'
7:30 p.m., Anacortes Community Theatre, 918 M Ave.
Family dynamics will be explored during showings of this drama taking place weekends through July 29. The play is set at the summer home of an elderly couple who are taking care of their daughter's fiancé's teenage son. Tickets are $25. Info: acttheatre.com. 
Paranormal Cirque
7:30 p.m., Bellis Fair, One Bellis Fair Pkwy.
Through Monday, this traveling show by Cirque Italia will bring thrills and danger to the stage. Attendees will "fall into a parallel world and end up surrounded by monstrous creates with hidden talents." Intended for mature audiences, youth 13 and younger will not be allowed to attend. Guests ages 13–17 must be accompanied by an adult. Tickets are $20–$65. Info: paranormalcirque.com. 
Space Trek
8 p.m., The Upfront Theatre, 207 Prospect St.
Check out "the final upfrontier" with shows Fridays and Saturdays throughout July. Based on audience suggestions and familiar tropes, improvisers will take you on a hilarious space adventure. Tickets are $10–$16. Info: theupfront.com. 
Saturday, July 8
Skagit Valley Highland Games
9 a.m. to 5 p.m., Edgewater Park, Mount Vernon
Family entertainment and children's events, bagpipe and drum concert, Highland and Scottish country dancing, athletic events, sheepdog demos, traditional music, a beer and whiskey garden and more will be part of this two-day event. Entry prices vary. Info: celticarts.org. 
Bellingham Farmers Market
10 a.m. to 2 p.m., Depot Market Square, 1100 Railroad Ave.
Approximately 90 vendors from Whatcom and Skagit counties are on site at this weekly market, which continues every Saturday through Dec. 16. Info: bellinghamfarmers.org. 
Kids-R-Best Fest
10 a.m. to 2 p.m., Storvik Park, 1110 32nd St., Anacortes
Games, activities, inflatables, live entertainment, food, prizes and more will be part of this annual event which has been taking place since 1990. Per usual, attendance is free. Info: anacortes.org. 
Summer Market
10 a.m. to 5 p.m., Petals & Blooms Barn, 5780 N. Star Road, Ferndale
More than 40 local artists, crafters and makers will be showing and selling their wares at this one-day event. Entry is free. Info: petalsandbloomsdecor.com. 
Soiree: An Evening of Art Tasting
4–8 p.m., FAB Studios, 314 E. Holly St.
Allied Arts hosts this French-flavored fundraiser featuring appetizers, beverages, music and the opportunity to tour the studios of 12 different local artists. Tickets are $15 for Allied Arts of Whatcom County members, $18 in advance and $20 at the door. Info: alliedarts.org. 
Mama Dirty Skirt
6 p.m., Heart of Anacortes, 1014 4th St.
Hear classic rock, Motown and rhythm and blues as part of the City of Anacortes' free Summer Concert Series. Concerts continue most Saturdays through Aug. 26. Info: theheartofanacortes.com. 
Unsubdued Revue 3
6 p.m., Pioneer Park, 2004 Cherry St., Ferndale
Watch a medley of short plays, spoken word, poetry and dance, all created and performed by local artists, Saturday and Sunday on an outdoor stage. Entry is free; additional shows take place July 8–9. Info: Facebook.com/unsubduedtheatre/.
Fairhaven Outdoor Cinema
6:30 p.m., Fairhaven Village Green
The Song Wranglers will perform at this summer film series before "Finding Nemo" screens at sunset. The music and movies continue Saturday nights through Aug. 26. Entry is $7–$8. Concessions will be available for purchase. Info: enjoyfairhaven.com.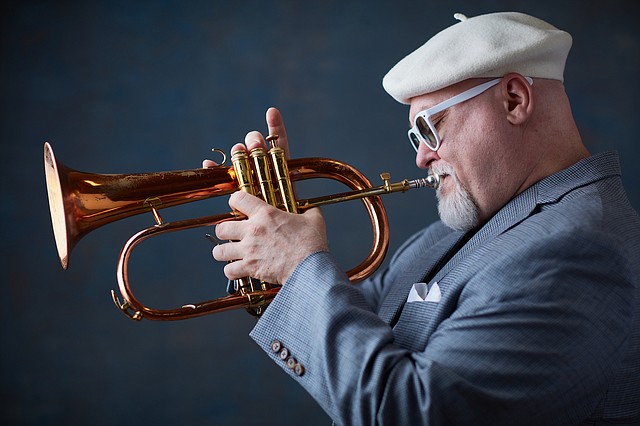 Sunday, July 9
Second Sunday Jazz
2 p.m., Heart of Anacortes, 1014 14th St.
Anacortes Public Library hosts this monthly event, which today will feature The Brazil Project with vocalist Holly Pyle and horn player Dmitri Matheny. Listeners will get a fresh spin on jazz samba, bossa nova and beyond. Entry is free and open to all. Info: library.cityofanacortes.org. 
Blaine Harbor Music Festival
Through July 15, throughout Blaine
Concerts from world-class musicians and camp students studying instrumental jazz, vocal jazz, pop/rock performance and songwriting will take place at various venues throughout the week, culminating in a BHMF Music and Arts Street Fair from 11 a.m. to 4 p.m. Saturday, July 15. Most events are free. Info: blaineharbormusicfestival.org. 
Wednesday, July 12
Night Market by the Sea
5–9 p.m., G Street Plaza, Blaine
Peruse an eclectic mix of local produce, handmade crafts, jazzy accessories and baked goods at this open-air event taking place the second and fourth Wednesday of the month through August. Info: blainechamber.com.
Thursday, July 13
Riverwalk Summer Concert Series
6–8 p.m., Riverwalk Plaza, Mount Vernon
The Atlantics will kick off this free, all-ages series, which takes place every Thursday through August and features a mix of family-friendly local and regional artists. Info: mountvernonchamber.com. 
The Sweet Goodbyes
6–8 p.m., Elizabeth Park, 1000 Walnut St.
This free summer concert series continues with original songs with the folk and pop sounds of this duo. The events take place Thursdays through Aug. 24. Info: Facebook.com/elizabethparksummerconcerts.com. 
Mountain Bike Film Festival
7:30 p.m., Mount Baker Theatre, 104 N. Commercial St.
Freehub presents this unique gathering to celebrate inspiring stories in mountain biking, best told on the big screen through the art of film. The event is a fundraiser for the Whatcom Mountain Bike Coalition. Tickets are $23. Info: mountbakertheatre.com. 
The GBU
7:30 p.m., The Upfront Theatre, 207 Prospect St.
Bellingham's longest-running improv show, "The Good, the Bad, and the Ugly," takes place every Thursday, featuring a rotating performance format and guest players. Tickets are $10–$15. Info: theupfront.com.
Menace on the Mic
8:30 p.m., Menace Brewing, 2529 Meridian St.
Want to take a chance at performing stand-up comedy? Show up early to sign up for your spot, then stick around to see the action unfold. The free event takes place every other Thursday. Info: menacebrewing.com. 
Friday, July 14
Northwest Raspberry Festival
9 a.m. to 8 p.m., downtown Lynden
Live music on two stages, a 3-on-3 basketball tournament, a kids zone, a street market, berry offerings, a food court, raspberry wine and spirits tastings, a scavenger hunt, a barbecue salmon dinner and more will be part of this event taking place Friday and Saturday. Entry is free. Info: lynden.org. 
Quilt Show
10 a.m. to 5 p.m., Cascade Middle School, Sedro-Woolley
"Journeys" will be the theme of this three-day show taking place through Sunday. In addition to exhibiting 300-plus quilts and fiber art pieces, the Woolley Fiber Quilters event will also feature quilt supply vendors, a member boutique, demos, a scavenger hunt for kids, a raffle quilt and more. Entry is $5. Info: woolleyfiberquilters.blogspot.com. 
Up Up Up Crane Circus
6 p.m., San Juan County Fairgrounds, San Juan Island
As part of its summer tour, this collective — whose stage is a flatbed truck — will bring its one-hour, all-ages shows to the area, including gigs July 15 on Orcas Island, July 16 on Guemes Island, July 20 on Whidbey Island, and July 23 at the Bellingham Circus Guild. Entry is by donation. Info: upupupinc.com. 
Peter Antoniou
7 p.m., Station 49, 4620 Birch Bay Lynden Road
This "America's Got Talent" semifinalist returns to Birch Bay for shows on Friday and Saturday nights. Tickets are $25 to see the "psychic comedian." Info: station49.fun. 
Saturday, July 15
Dockside Market
10 a.m. to 2 p.m., Squalicum Harbor, Gate 5
Local fisherfolk will be selling their fresh and frozen wares at this twice-monthly market. Visit the dock early to find the best selection of seafood options. Details and participating vendors and products are posted 24 hours ahead of sale days. Info: bellinghamseafeast.org. 
Orcas Island Cider and Mead Festival
11 a.m. to 4 p.m., Eastsound Village Green
Sample craft beverages from 11 regional producers at this one-day event, which will also include live music, a farmers market, and the chance to learn more about these ancient libations. Proceeds benefit the Orcas Senior Center. Tickets are $40 in advance, more at the door. Info: orcasislandciderfest.org. 
Whatcom Grooves
2 p.m., Glenhaven Clubhouse, 2997 Glenhaven Drive
This summer jazz series hosted in support of the Whatcom County Library System will feature the Bellingham-based band Bilongo. The seven-piece Latin jazz group features vocalist Sabrina Gomez. Entry is free; reserve a spot in advance. Info: wcls.org/jazz.
Flicks in the Park
9 p.m., Pioneer Village, 2004 Cherry St., Ferndale
As part of Ferndale's Summer of Fun events, watch "Back to the Future" after the sun goes down. Admission is free. Info: cityofferndale.org. 
Sunday, July 16 
Summer Concerts Series
6–8 p.m., Riverfront Park, Sedro-Woolley
The Brittany Collins Band kicks off this seasonal event. In addition to music, find food and art vendors, games, hula hoops, a beer garden, face-painting and a charity raffle. Entry is free. Additional events take place July 23 (The Naughty Blokes), July 30 (Lazy Acres), and Aug. 6 (Fortress of the Bear). Info: kriss@rothenbuhlereng.com. 
Before heading out to attend in-person happenings, check with individual venues to make sure the event is still taking place as scheduled.
The A-List is published online Thursdays and in print Fridays. To submit an event for consideration, email calendar@cascadiadaily.com.