Environment
Funding for WA national parks to support 40-plus projects
North Cascades to receive $114,000 for infrastructure, studies
January 30, 2023 at 3:26 p.m.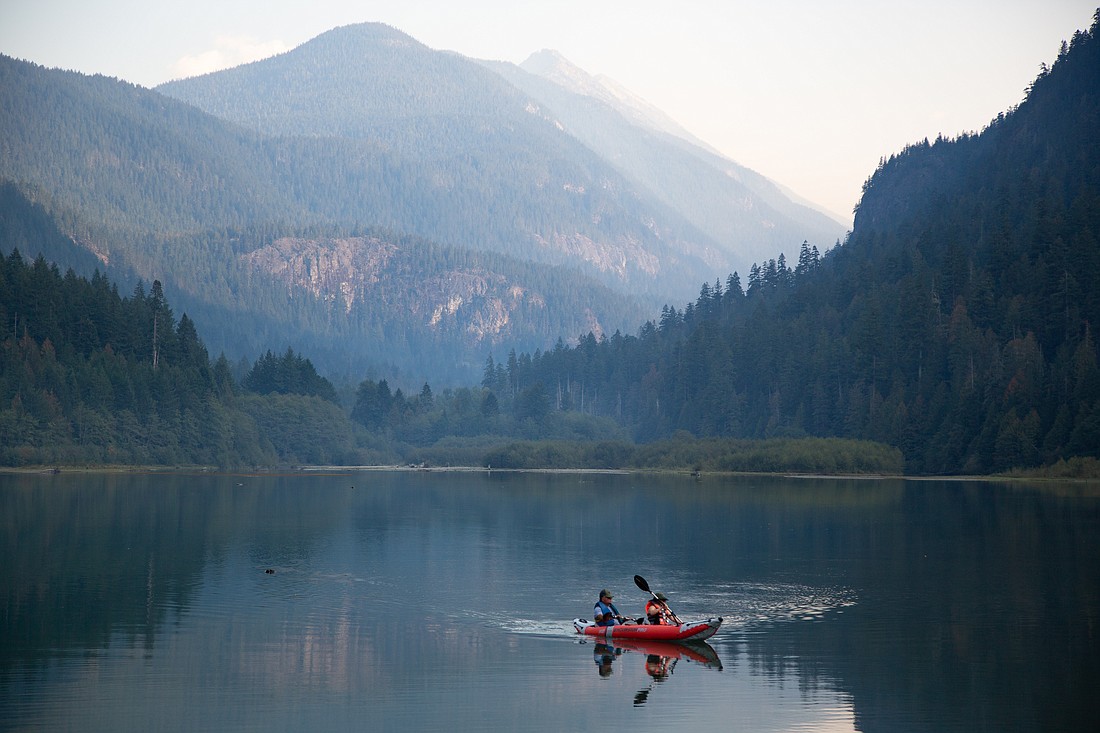 ---
---
A record-setting investment from Washington's National Park Fund will support more than 40 research, cultural, environmental and stewardship projects in the state's national parks this year. 
The park fund announced Jan. 25 a $1.13 million infusion into projects at the North Cascades, Mount Rainier and Olympic national parks — the largest distribution of funds to date for the group. 
North Cascades National Park received $114,225 for projects covering environmental stewardship, historical conservation and Indigenous communities. Funded projects include rare carnivore research, including studies related to wild fishers. 
Fishers, part of the weasel family, once roamed Washington forests but were wiped out through trapping and habitat loss in the mid-1900s. In 2021, biologists identified the "first wild fishers to be born in the North Cascades in perhaps half a century," according to a release from the National Park Service. 
Funds will also support a new food sustainability and native plant education program in partnership with local tribes, as well as digitization of the 1963 North Cascades Study Commission photographs that led to the creation of the national park and the "Adopt-A-Whitebark Pine" project. 
The food sustainability and native plant education program will support Indigenous youth from local tribes, including the Lummi Nation, through a five-year project that will rehabilitate and construct greenhouses; add garden beds to tribal lands; and grow and harvest sustainable food plants. The project will take place in partnership between the North Cascades National Park Service Complex, the Lummi Nation, Lummi Natural Resources, Lummi Nation School, Sauk-Suiattle Tribe, Darrington School District, the Glacier Peak Institute and others.
North Cascades National Park will receive another $179,449 "when the park is ready to receive it," the park fund stated. 
Mount Rainier National Park received the largest portion of the funds, with $630,768 for projects including the Wonderland Trail improvements and maintenance, development of an online, accessible trail guide, aquatic surveys and restoration and support for the park's 200 alpine trail Meadow Rover volunteers. 
Olympic National Park received a $385,771 investment to fund projects, including the development of a Native Conservation Corps program with members of the Quileute Tribe, elk monitoring in the Hoh River drainage and additional youth programs. 
Each year, park superintendents and their leadership teams identify priority projects for their parks. The projects fall into four core areas: advancing science and research, improving visitors' experiences, expanding volunteerism and stewardship, and embracing inclusion. 
Funds for the projects come from donations, as well as foundation grants, fundraising climbs and the statewide national park license plate program. 
"It's quite remarkable yet not surprising based on the generosity of our donors that we were able to fund nearly every project our three park partners requested funds for," the park fund's CEO Laurie Ward said in the announcement. "Year after year, more and more people are giving together for the parks, and once again, Washington's National Park Fund had a record-setting fundraising year. I'm proud to say that ended the year with an additional $380,000 on hand to distribute to the parks when they're ready to implement additional programs — all thanks to our thousands of supporters and partners."
Over the last decade, the group has awarded more than $7 million for projects in Washington's three largest national parks. 
This story has been updated to include more details regarding the programs the funds will support. This story was updated on Jan. 30 at 4:16 p.m.