Basketball
Lynden Christian extends win streak to 8 games
Lyncs allow only 6 fourth-quarter points in 53-38 win over Ferndale
January 28, 2023 at 6:44 p.m.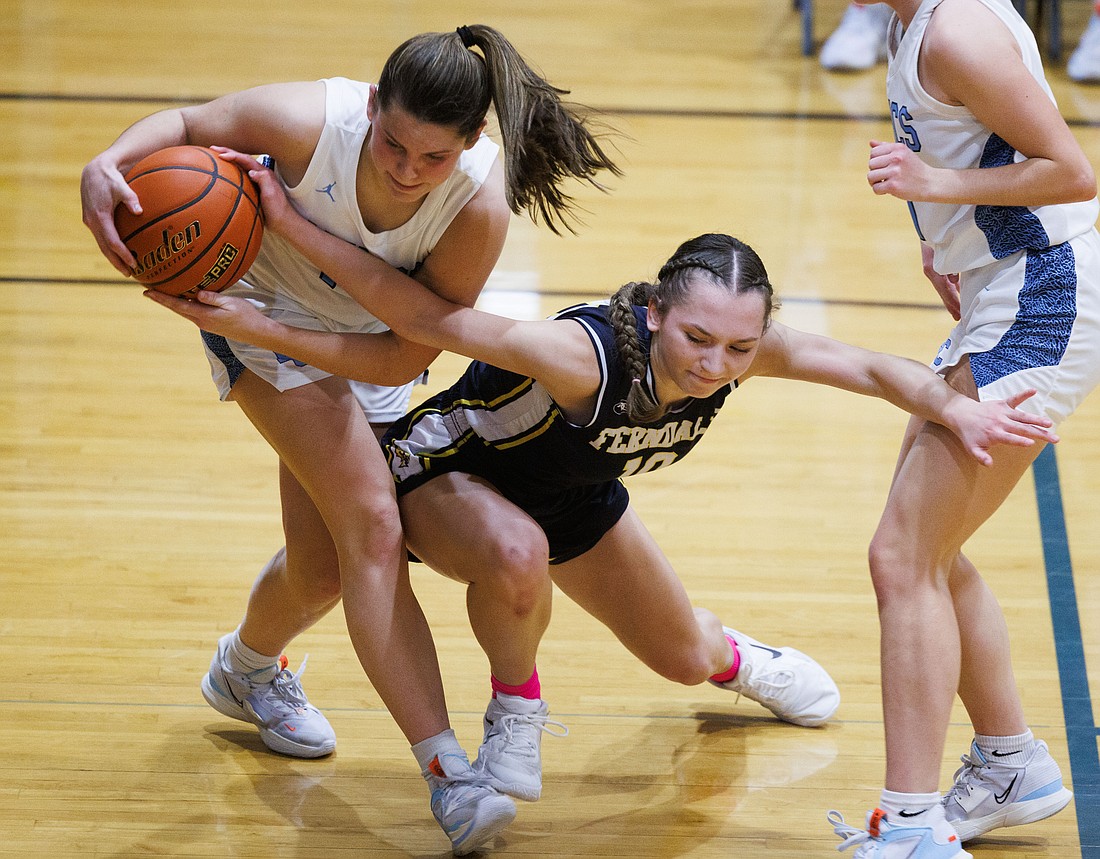 ---
---
LYNDEN — Lynden Christian girls basketball pushed past Ferndale, 53-38, Saturday afternoon, after a second-half surge sealed the victory during an otherwise close contest at Lynden Christian High School. 
The matchup was tight from the tip-off. Despite buckets from up and down the Lyncs' lineup, the Golden Eagles' 3-point shooting kept the first quarter tight, ending with Lynden Christian up 12-8. 
Five of those Lynden Christian points came courtesy of senior guard Demi Dykstra, who finished with a team-high 16 points. 
"Me and my team wanted to go out there and fight hard," Dykstra said. "Our goal was for three quarters to just play hard and keep our heads up, because we knew in the fourth quarter that would be our time; we'd be able to pull away from them."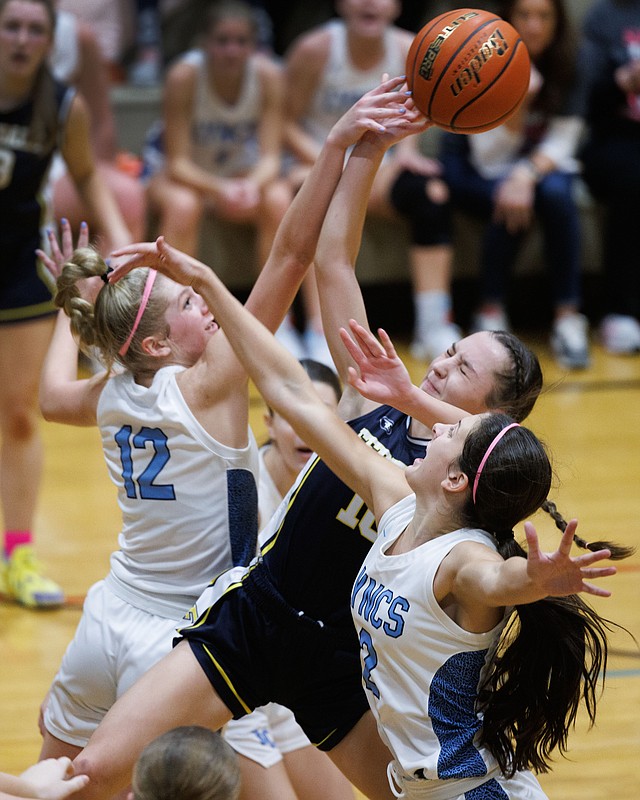 Two minutes into the second quarter, Ferndale went on a 9-2 run, powered by three 3-pointers from senior guards Cailyn Kessen, Ellie Ochoa and Madisyn Butenschoen to tie the game at 19-19. 
A few possessions later, the Golden Eagles earned their first and only lead of the game, going up 22-19 with 2:30 left. Lynden Christian countered with a Dykstra layup to bring the Lyncs back within a point. 
With 30 seconds left in the half, the Lyncs brought four fresh subs onto the floor. In the concurrent possession, Lynden Christian closed out the first-half scoring with a fastbreak layup to put them up 25-22 going into halftime. 
Ferndale's 2-3 zone defense also helped keep Lynden Christian's high-powered offense on its heels for a good amount of the first half.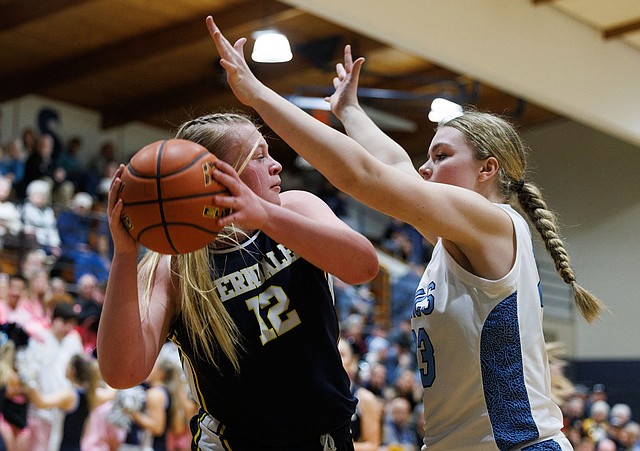 "We tip our hat to Ferndale," Lynden Christian coach Brady Bomber said. "Their zone took us out of rhythm from time to time... but I like how our kids responded and I'm happy with the lessons we can learn from a game like this." 
Coming out of the half, six Lynden Christian players sank seven shots and earned two trips to the free-throw line as the Lyncs began to pull away in the third quarter. Four Ferndale players scored buckets, led by a game-high 18 points from junior guard Mallory Butenschoen. 
Lynden Christian began the fourth quarter with an 8-3 run to build its second-largest lead of the game 49-35. From there, two minutes of near-garbage time ensued as the Lyncs extended their lead to 15 before the clock expired.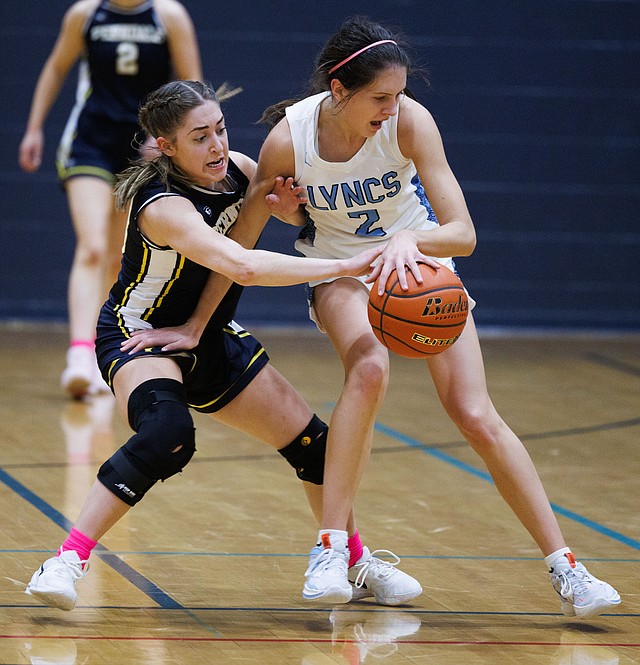 "I like the trajectory we're heading," Bomber said. "[Next week's matchups] are great games to prime us as we get ready for our district tournament. They're both going to pose us challenges that we'll have to rise up for, both as players and coaches." 
Lynden Christian moved up to 17-2 overall and 12-1 in the Northwest Conference, and will visit Sehome (14-3, 10-3 NWC) at 7:15 p.m. on Wednesday, Feb. 1. 
Ferndale fell to 10-8 overall and 9-4 in NWC play, and travels back north to face Lynden (16-3, 11-2 NWC), at 7:15 p.m. on Tuesday, Jan. 31.