Basketball
Sehome hands Lynden first league loss during blowout victory
Grant Kepley, Grey Garrison combine for 42 points in 72-50 win
January 27, 2023 at 9:24 p.m.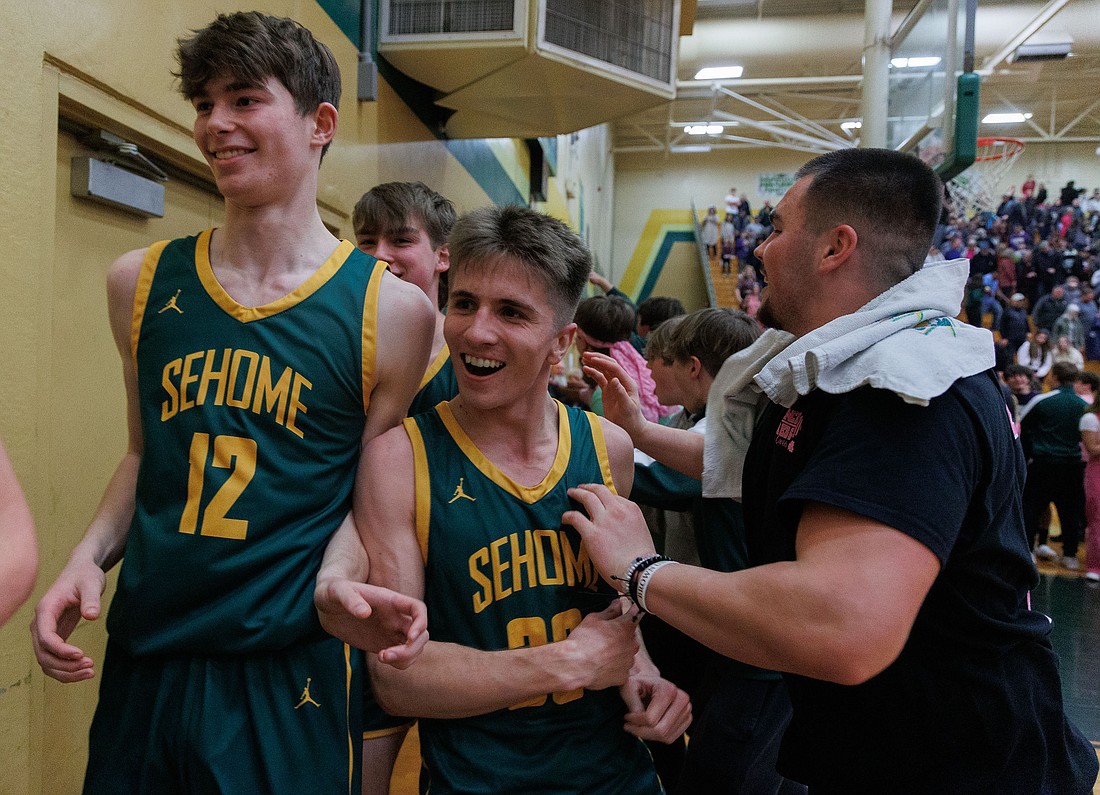 ---
---
LYNDEN – Sehome boys basketball made a statement Friday night, snapping Lynden's 10-game undefeated league record with a 72-50 win over the Lions on the road.
Senior guards Grant Kepley and Grey Garrison combined for 42 points to help the Mariners to the upset victory. 
"We came out, we played hard, we rebounded hard. We knew [Lynden was] going to play hard the whole game," Kepley said. "We put together a full game, and it was just great to get the win."
Junior guard Anthony Canales scored a game-high 23 points in the loss and was the only Lynden player to score in double figures.
The Lions were held to a season-low in scoring, as they struggled to string together effective offensive possessions beyond the first quarter. Lynden coach Brian Roper gave kudos to Sehome for their speed on hustle plays, in a game where many were needed.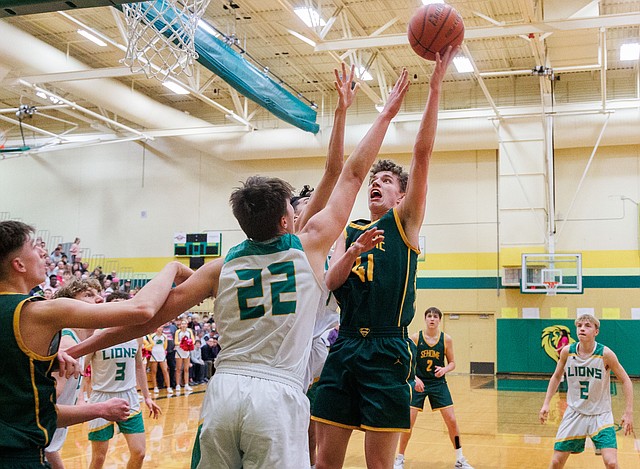 "I felt like Sehome was a step quicker all night, getting to loose balls, getting to rebounds. We just seemed a step slow tonight," Roper said. "Tip your hat, [Sehome] played really well."
Kepley set the tone for Sehome, scoring the Mariners' first 10 points of the game and tallying 15 of his 22 total points in the first quarter alone. 
"[Kepley] played really well tonight," Sehome coach Brad Jackson said. "That was one of the things too: We felt like if we could get off to a good start that would be big, and we did."
Lynden kept up with the barrage, for a time, and the Mariners entered the second quarter leading by four. Canales was quiet in the early going for the Lions but eventually found his groove in the second to end the first half with 15 points.
The combined 70-point first half between both teams was illustrative of the game's flow — it was physical, fast-paced and wildly high-octane.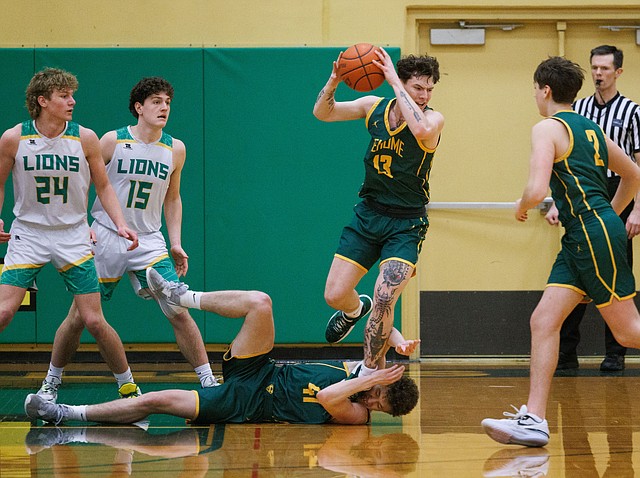 Despite Canales' second-quarter effort, Sehome outscored Lynden 21-13 in the period to enter the second half leading 41-29. Garrison stepped up, adding 10 of his first-half points in the second quarter.
The Mariners didn't slow down in the third quarter, extending their lead to 17 with 2:30 remaining in the period while continuing to swarm the Lions' offense. 
Lynden, which often thrives on attacking the interior, was forced to rely on 3-pointers and mid-range jumpers to make its money. 
Sehome held Lynden to just eight points in the fourth quarter, and the Mariners took it home.
"Tonight was really a great team effort, and I think our guys, obviously, feel good about it," Sehome coach Brad Jackson said. "Those kinds [of games] really help you in terms of building … It certainly, I think, should give our guys some confidence."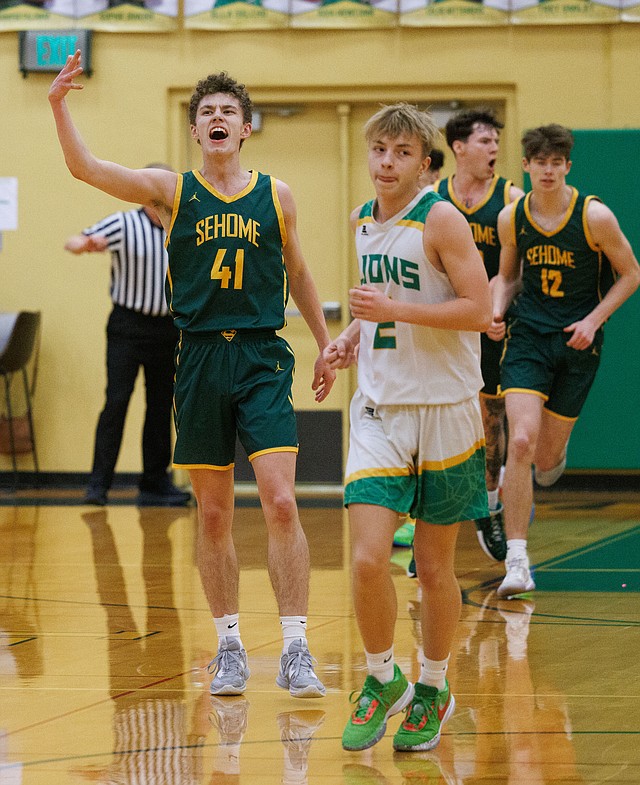 Senior forward Isaac Lawrence added nine points for Sehome, all on 3-pointers, while senior guard Mat Storms tallied seven. Jackson gave credit to senior guard Dane Dominguez for being the Mariners' defensive anchor.
Lynden senior guard Coston "Bubba" Parcher totaled eight points while senior Kobe Baar and junior Brady Elsner added six.
Sehome advanced to 14-3 overall and 11-2 in Northwest Conference games. The Mariners remain one game behind Lynden in the league standings as they host Blaine (12-4, 9-3 NWC) at 7:15 p.m., Tuesday, Jan. 31. 
The Lions dropped to 15-2 overall and 11-1 in NWC contests. Lynden will be thrust right back into action, traveling to Lakewood (9-9, 6-6 NWC) at 2:30 p.m., Saturday, Jan. 28.