Basketball
Lynden uses 3 double-digit scorers to rout Sehome
Lions now in sole possession of third place in league
January 27, 2023 at 7:33 p.m.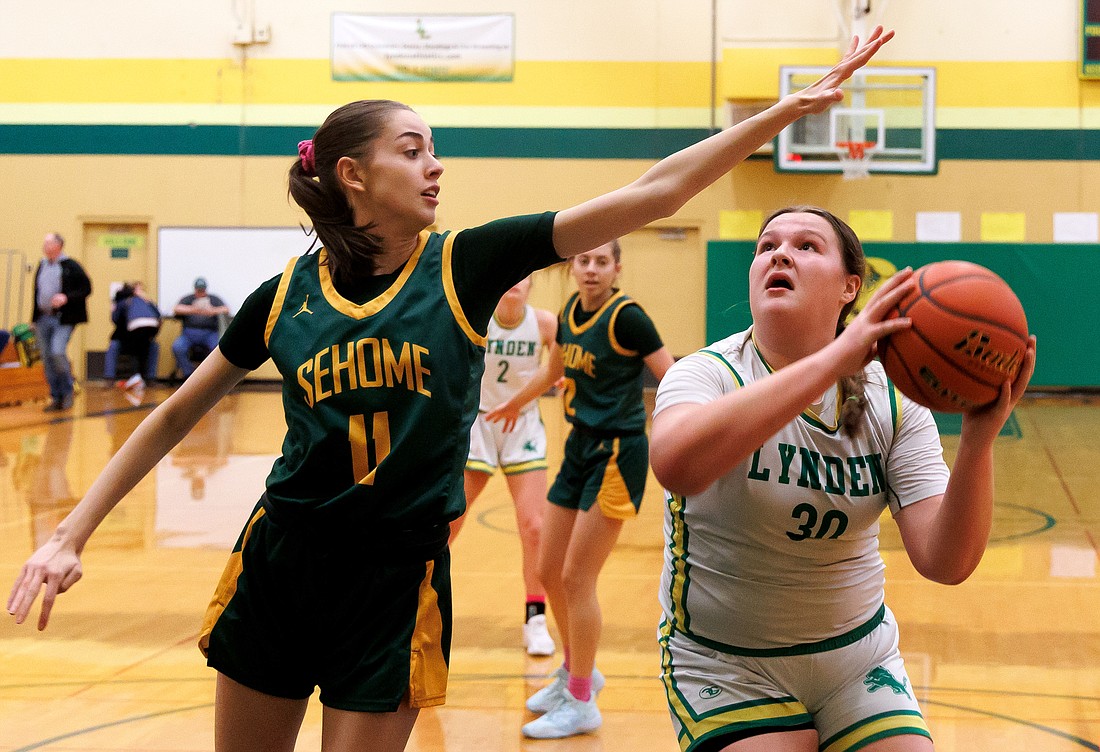 ---
---
LYNDEN — Lynden girls basketball allowed just two third-quarter points en route to defeating Sehome 62-32 at home on Friday night.
Lions freshman Payton Mills led all scorers with 17 points, while seniors Adia Newcomb and Haylee Koetje had 12.
"Payton's just been a real shot in the arm for us," Lynden coach Vic Wolffis said. "She is our most efficient offensive player. That's really saying something for a freshman … she's got our highest 3-point percentage as well."
Sehome was led by 13 points from junior guard Madi Cooper in the loss. Senior Madison Hogan added 12 points for the Mariners, and only two other players scored.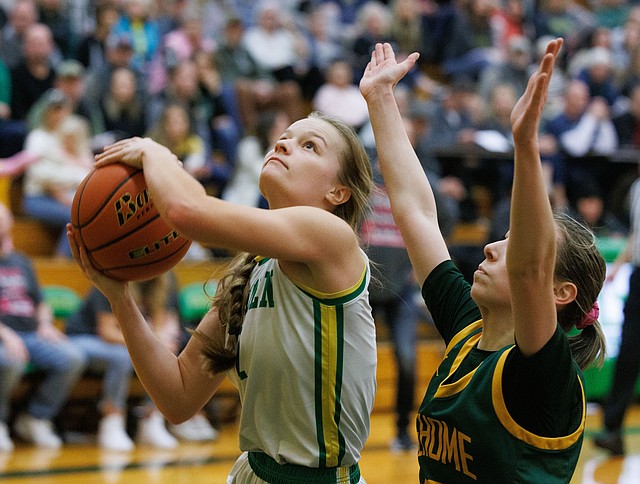 "We absolutely were locked [defensively]," Wolffis said. "We can't get it done every night, and we've had some good scorers have big nights on us, but tonight we did it."
Sehome's early 4-2 lead didn't hold long once Mills started heating up, as she scored six points in the first quarter to help send the Lions into the second quarter leading 14-8.
Lynden built up a 10-point lead at the midway point of the second period, thwarting the Mariners' offense and limiting the availability of perimeter shots. Sehome responded by focusing its attack inside, mounting an 8-0 run to trim the Lions' advantage to just two.
Both groups cooled off for the remainder of the first half, and Lynden took a 23-19 lead into halftime.
Despite trailing by only four, Sehome came out in the second half looking frantic, passing up open teammates and hoisting up difficult shots.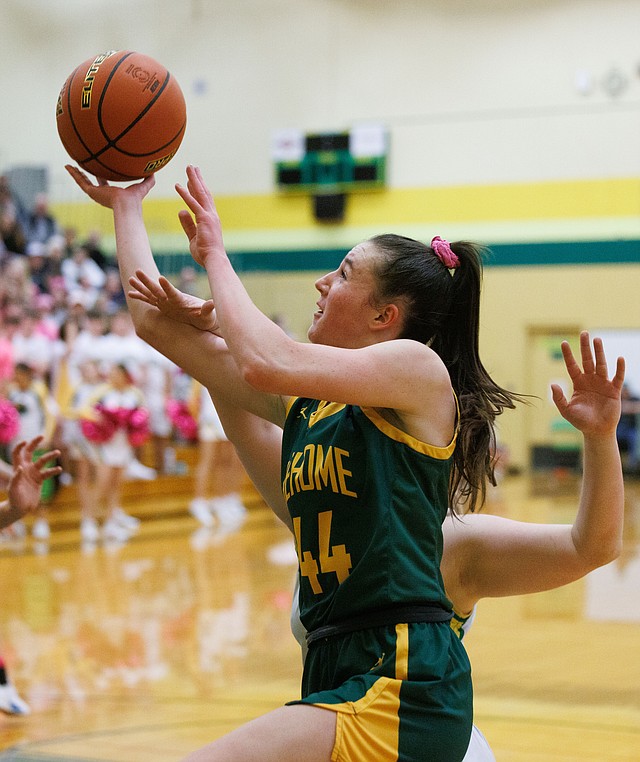 Lynden, which methodically set up its offense, ended the third quarter on a 16-0 run and outscored the Mariners 22-2 in the period. That offensive outburst resulted in the Lions outscoring the Mariners 32-13 in the second half.
"It's a huge win," Wolffis said. "Sehome has been playing absolutely great."
The Lions moved into sole possession of third place in the Northwest Conference and first among 2A schools.
Lynden moved to 16-3 overall and 11-2 in NWC games. The Lions will have another tough task when they host Ferndale (10-7, 9-3 NWC) at 7:15 p.m., Tuesday, Jan. 31.
Sehome dropped to 14-3 overall and 10-3 in NWC matchups. The Mariners are on the road the remainder of the regular season and will head to Blaine (3-13, 1-11 NWC) at 7:15 p.m. on Jan. 31.