Environment
Water rights battle coming to Whatcom County
State requests $2.7 million for legal process
January 25, 2023 at 5:55 a.m.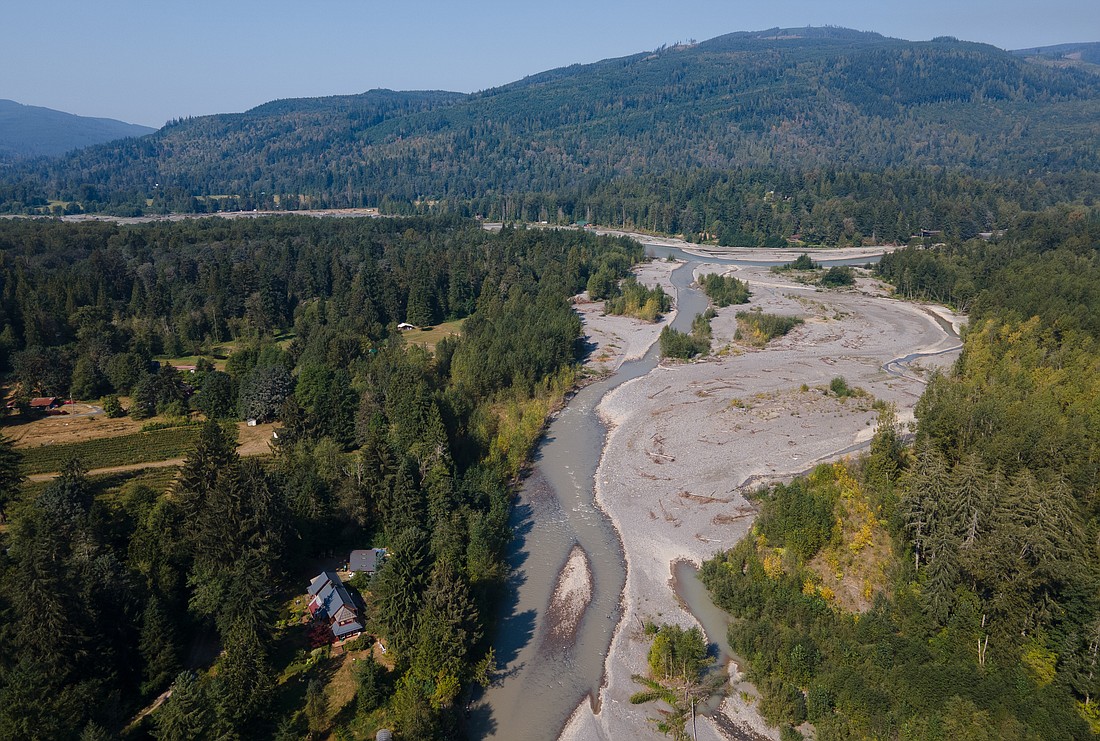 ---
---
The quarrel over how to pay for a potentially lengthy and expensive water rights adjudication process has begun in Whatcom County.
State agencies have requested more than $2.7 million from the state Legislature for the process, while county leadership explores a slated water solutions table — which would bring together stakeholders — and funds for technical studies. 
Whatcom County Council members had the opportunity to ask questions about adjudication — the legal process through which the state will quantify water rights in the Nooksack River watershed — during a Tuesday meeting, where 42nd District Sen. Sharon Shewmake and representatives from the Department of Ecology discussed the process.
"The status quo is not a particularly equitable situation, and it's also really inefficient because we have unclear property rights which is kind of a mess of systems," Shewmake told council members. "I think adjudication is important, but I also think making sure that adjudication isn't a big scary letter saying 'you're part of a lawsuit' that people don't understand … could be a real innovation and a real benefit to our community." 
Council members voted to table considering support for the adjudication process during Tuesday night's meeting, and will discuss it at a later date. 
Though the council tabled the topic, adjudication came up again during discussions related to the council's climate action priorities, where several members disagreed with including the legal process as a county priority.
Several council members backed a draft letter voicing support for the adjudication process, and "strongly encourages" legislators to fully fund the $2.738 million request from Ecology. 
Council members also hope the state will provide funding for adjudication alternatives, as well as technical studies related to stream flows prior to proceedings later this year. 
Shewmake called adjudication "a pathway to get right to the root of the problem" in an equitable way, but council member Ben Elenbaas is skeptical.
"It's basically taking tax dollars to bring taxpayers into a lawsuit," Elenbaas said during Tuesday's Climate Action and Natural Resources Committee meeting. "The problem I have with adjudication is that, as with any legal proceeding, the people that can afford the best lawyers are probably going to have the best chance at a good outcome … so I see a lot of opportunity for inequality there for farmers that are on the lower end of the economic spectrum."
The adjudication process, which could take decades, is complicated in Whatcom County, where agricultural water users reign. Farmers are the "dominant water user" in the county, accounting for 70% of summer usage totals, according to Eric Hirst, a retired energy policy analyst.
A similar adjudication process just finished in Yakima, where the state hashed out claims over three decades.
County Executive Satpal Sidhu hopes to conduct a water solutions table to bring together tribes, farmers and other parties to hammer out possible solutions to the county's water supply problems. To fund the meetings, as well as technical studies, Sidhu requested $1 million from the Legislature in September last year, but Gov. Jay Inslee did not include it in his proposed budget this legislative session. 
This story was updated Jan. 26 at 11:30 a.m. to clarify details about a possible water solutions table.