Swimming
Ahead of his time: Bellingham swimmer has Olympic dreams
BHS junior Miles Cratsenberg is already breaking records
January 25, 2023 at 5:25 a.m.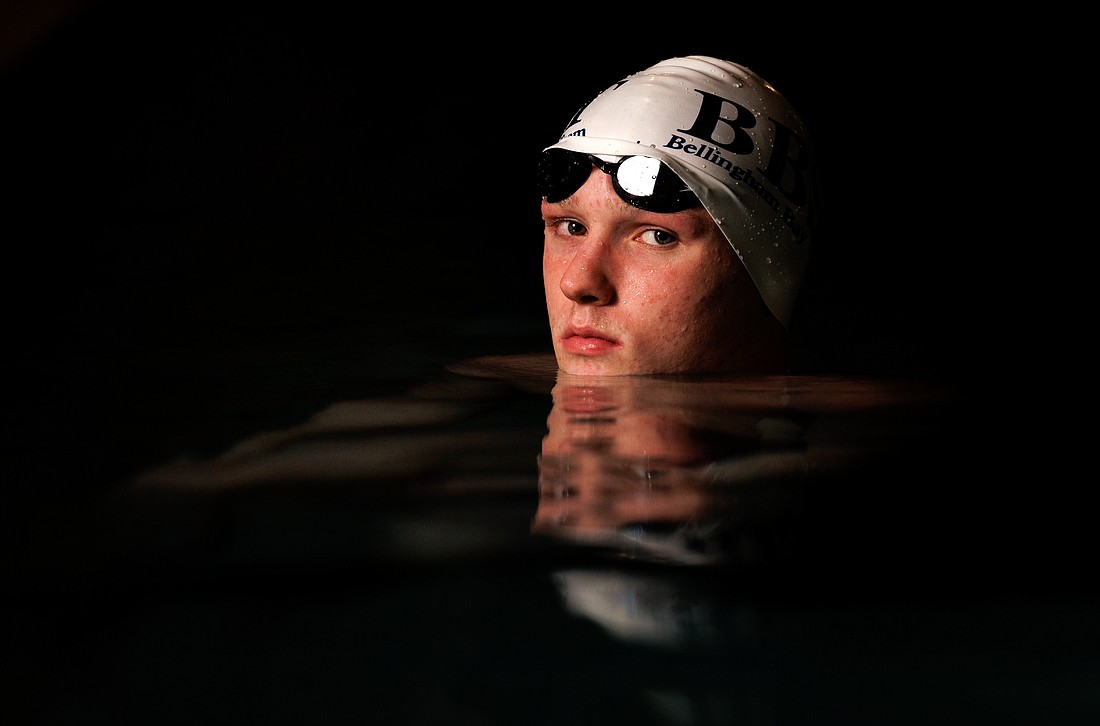 ---
---
In less than two years, one of Bellingham's own may be swimming in the 2024 U.S. Olympic Swimming Trials. That's Miles Cratsenberg's goal, anyway.
Cratsenberg, 17, is a junior on the Bellingham High School boys swim and dive team, while also competing nationally year-round with the Bellingham Bay Swim Team (BBST).
Making the trials is more than achievable for Cratsenberg — it's well within reach.
"That's definitely our goal over the next 18 months, is to be at that meet," BBST head coach Chris Coghill said. "Many people train their entire swim careers just for that."
Cratsenberg is being recruited by the University of Virginia, Wisconsin, Alabama and Indiana, all of which are among the top men's programs in the country.
He plans to make his college decision by the end of his junior year.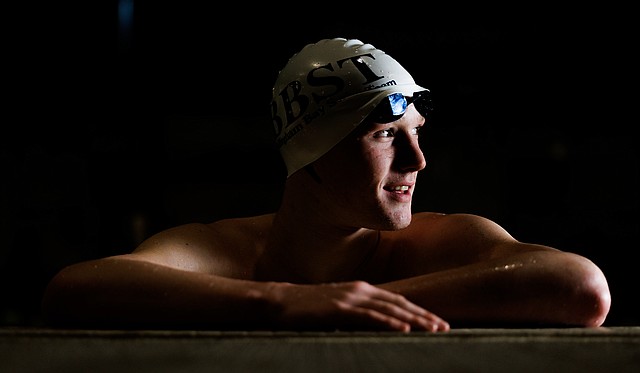 Cratsenberg comes from a family of swimmers. As a child, he lived in Hawaii, where his mother, a swim coach, plopped him in the water at the age of 3.
"My mom started swimming when she was around 6," Cratsenberg said. "I was just around water 24/7, and she was a swim coach, so we were at the pool almost every day out of the week."
His older brother, Nathan, is a former competitive swimmer while his sister, Isabella, is a sophomore on the New Mexico State University women's swim team.
Cratsenberg and his family arrived in Bellingham in late 2012, which is also when he joined BBST.
It has taken years of rigorous training and skill refinement to reach the advanced competition level he has, and such lofty objectives require a mindset far more mature than his age.
"There are guys my age doing the same thing as me every single morning, but they're just doing it a little better," Cratsenberg said. "I can always push myself to be better, and just do more. You never know if it's enough or not."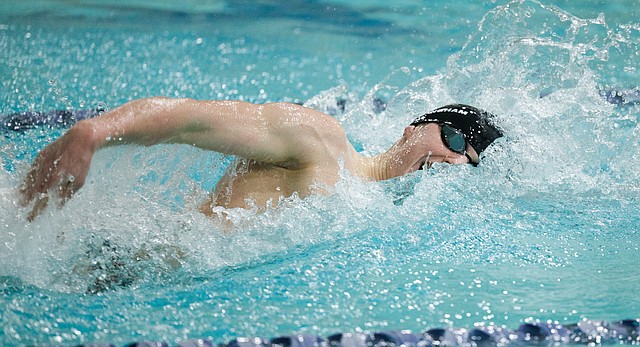 That work includes eight practices in the pool in addition to three weight training sessions per week. Cratsenberg competes with the high school team while also traveling for club meets, often with overlap.
Coghill has coached Cratsenberg for the past three years. When the two met, Cratsenberg was an "enthusiastic, impressively athletic 14-year-old boy," Coghill said.
He's come a long way since then.
"[Cratsenberg is] an extremely competitive and driven person," Coghill said. "It's been great to kind of help him learn more about the sport of swimming, how to set goals and learn about what comes next and how we are persistent in our process of pursuing those goals."
During a high school dual meet between Bellingham and Squalicum on Jan. 17, Cratsenberg set a new school record in the 200-yard freestyle that had stood for more than 40 years. He posted a time of 1:42.44, beating the previous mark set by Dean DeKoster in the 1980s by two seconds.
"Record-breaking hasn't gone the way I've wanted it to this year. I haven't been able to go to a lot of meets due to just being sick and going to club meets out of state," Cratsenberg said. "It felt good. I was really relieved that I finally got it — I'd been chipping away at it for quite a bit."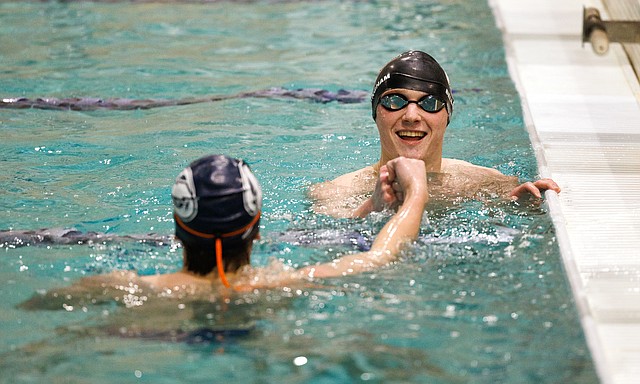 DeKoster still holds another record in the 500-yard freestyle race. Cratsenberg's personal best time in that event is faster than DeKoster's mark, he just hasn't had an opportunity to beat it in an official meet yet.
The aspiring future professional swimmer plans to break that record this postseason on his way to capturing at least two state titles.
"He is by far the most experienced, well-conditioned — physically and mentally — swimmer that I have ever had the privilege of coaching," said Matt Buckmaster, head coach of the Bellingham High School team. "I've had some good swimmers, but it's rare, and refreshing, to come across someone that has such talent at such a young age."
Cratsenberg is as exceptional a teammate as he is an athlete. His high school and club teammates are his best friends, Cratsenberg said, and they help to keep him motivated.
"He's one of the most caring and considerate high-level athletes that I've had the chance to work with," Coghill said. "He's very much aware of where all of his teammates are at emotionally and physically; looks out for them."
It's nearly impossible to know what Cratsenberg's ceiling is as an athlete, Coghill said, but his growth at the college level will be telling. For now, he has another year and a half of high school and club competition to prepare for what's next.
One thing is clear: Cratsenberg's love for the sport and desire to succeed is stronger than anything else. Not only does he want to be an Olympian, but he wants to be the best.
"You're never going to get to the top without putting 100-percent effort in," Cratsenberg said. "Even then, you get there, and there's another level to go."