Parks & Rec
Demolition clears way for walkable Little Squalicum pier
Contractors first removing 600 feet of pier
January 24, 2023 at 3:31 p.m.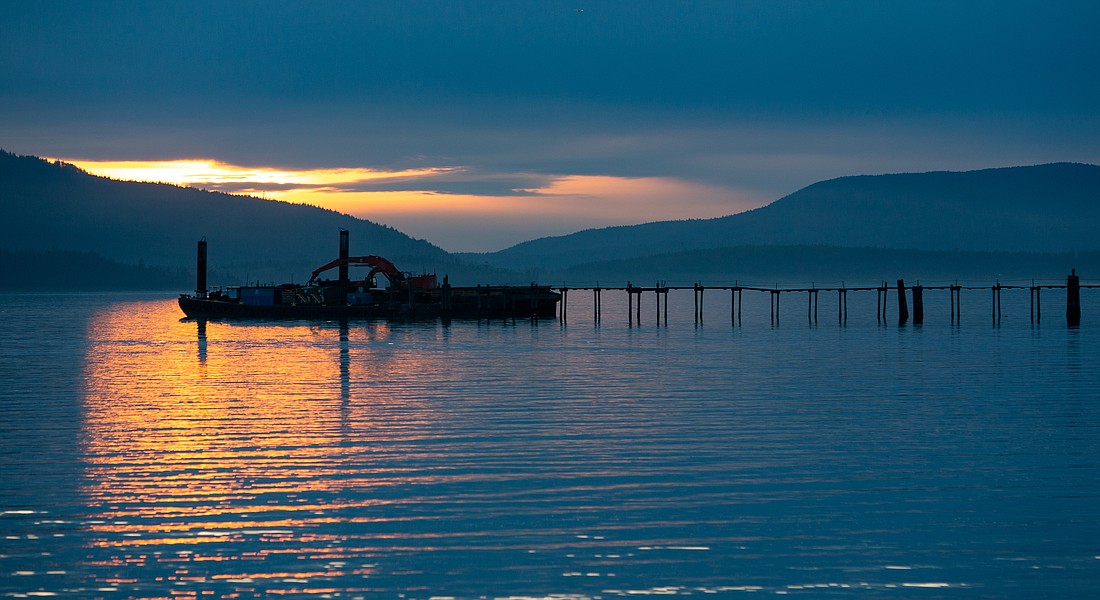 ---
---
Bellingham is one step closer to renovating the pier at Little Squalicum Park for pedestrian use. 
Contractors are currently removing the outer 600 feet of the pier, which stretches into the Department of Natural Resources tidelands. 
Removal of the holding tank and vault, located on the outer section of the pier, is currently underway and expected to finish by the end of next week. Following that work, contractors will perform a scan to confirm all pilings have been removed, including any that may have broken off. They will also complete sediment sampling, city of Bellingham Deputy Administrator Brian Heinrich said in an email.
The current owner of the pier, Heidelberg Materials, is funding the work. The company, previously known as Lehigh Northwest Cement Company, donated the first 1,200 feet of the pier to the city in November 2021. 
Redevelopment of the inner section of the pier may begin this year, pending permit approvals, according to a status update last month. The finished project will be similar to the Taylor Dock at Boulevard Park, according to a November 2021 news release announcing the project. 
The city's plans to redevelop the pier include up to a quarter-mile of public access over the water, giving the community a new view of Bellingham Bay. 
Construction is expected to begin in 2023 or 2024, and designs are currently underway. The design will include pedestrian handrails, low-level solar lighting and an accessible walking surface.
The city submitted Shoreline and State Environmental Policy Act permit applications to Whatcom County last month for minor improvements to the pier and will submit the Joint Aquatic Resources Permits Application in the coming weeks.  
Greenways levy funds were allocated in the current city budget for the initial phase of work to the tune of $1.5 million. An additional $4.5 million in funding is expected to come from state grants, Park Impact Fees and the 2023 budget.