Housing
County pushes for Semiahmoo development despite expired permits
Time limit for construction expired in early 2022
January 24, 2023 at 2:12 p.m.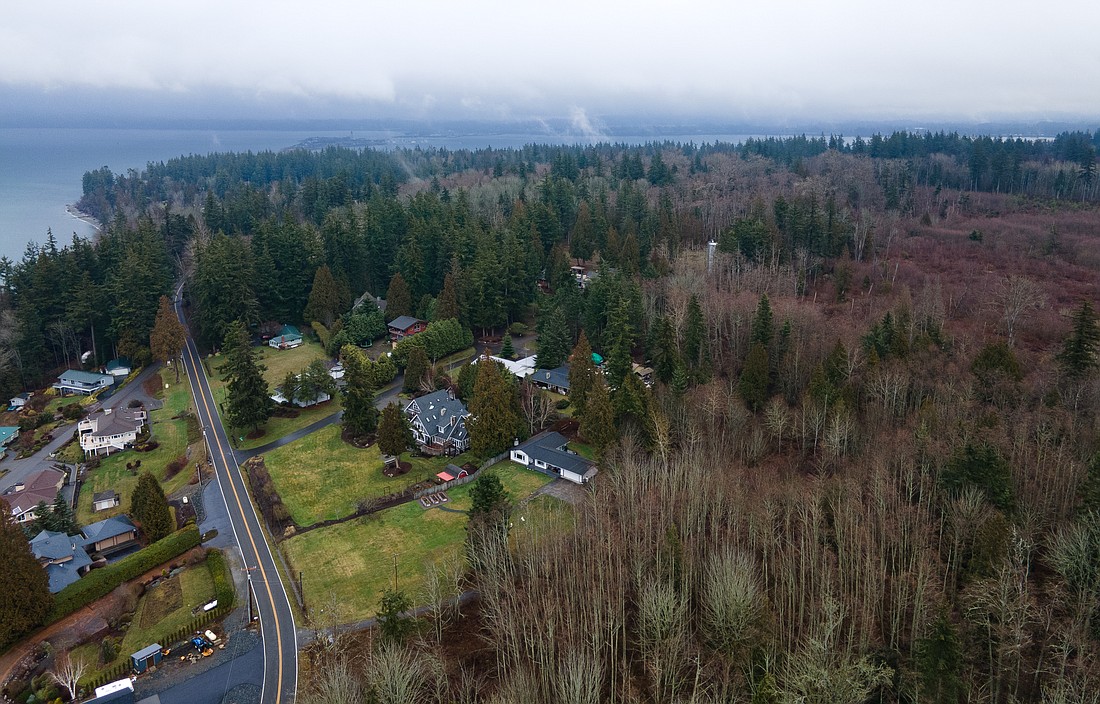 ---
---
A 25-home development near Semiahmoo is back on the table in Whatcom County, despite expired permits and firm restrictions in the Washington Growth Management Act. 
The proposal, called the "Ridge at Semiahmoo," includes approximately 25 homes across 11.3 acres of undeveloped forest, with a wetland adjacent to the eastern property line and plentiful bald eagle and pileated woodpecker habitat. Whatcom County initially approved the construction project in 2017, and developers had a five-year window to complete construction. 
They didn't, "due to unforeseen health and pandemic-related circumstances," and the time limit for construction expired in early 2022. 
Now, the Whatcom County Council is seeking alternatives to restart development on the property, citing a need for housing in a community already at capacity and a need for leniency in the years following the pandemic. 
"We have a housing need, and we've got a place that's sitting there half-developed," Whatcom County Council member Kathy Kershner said. 
Kershner has been working with the development owner, Gordon Montgomery, to restart development at the property. 
"He's not the only one that's probably in this bind, with COVID and people shut down and time ticking," she said. 
To restart development, council members are exploring an adjustment to the state's Growth Management Act, a series of statutes and laws initially adopted in 1990 dictating how cities and counties manage population growth through transportation, affordable housing, environmental protection and industry goals. The current act includes sections regarding subdivision development and "appropriate provisions" of construction, including "timing within which the facilities involved should be available for use." 
During Tuesday's Committee of the Whole meeting, council members unanimously voted to submit a letter to 42nd District Sen. Sharon Shewmake, asking her to explore updating the Growth Management Act.
Montgomery has been working with Shewmake to get construction restarted at his lot, and Shewmake told him "if the Council were to write a letter in support that she would take it and try to work on updates to the Growth Management Act that could potentially help people like Mr. Montgomery and others that are in the same situation," Kershner said. 
"This letter is in an effort to let Sen. Shewmake know that the council is interested in finding out if there are ways that we can update the Growth Management Act," Kershner added, "or make it possible for the Ridge at Semiahmoo to be developed." 
The Ridge at Semiahmoo has been in the works for years, and currently, the area has roads, streetlights and sidewalks, but no homes, council member Ben Elenbaas said. 
The Growth Management Act is already a topic of discussion at the state level this year, as the Legislature considers recently proposed legislation adjusting future development projects. 
In early January, legislation introduced in both houses would establish a new climate resiliency goal in the act. 
"This bill is an important step forward for local governments to plan ahead and be prepared for the challenges posed by climate change," 40th District Sen. Liz Lovelett said after introducing the legislation. "Our state has long been a leader on climate action, and this policy will help to ensure that our development is sustainable, that our communities and infrastructure are resilient, and that we are protecting our open spaces and quality of life for future generations to enjoy."