Government
Bellingham Police Dept. hands off parking enforcement
Duties move to Public Works Department
January 24, 2023 at 11:34 a.m.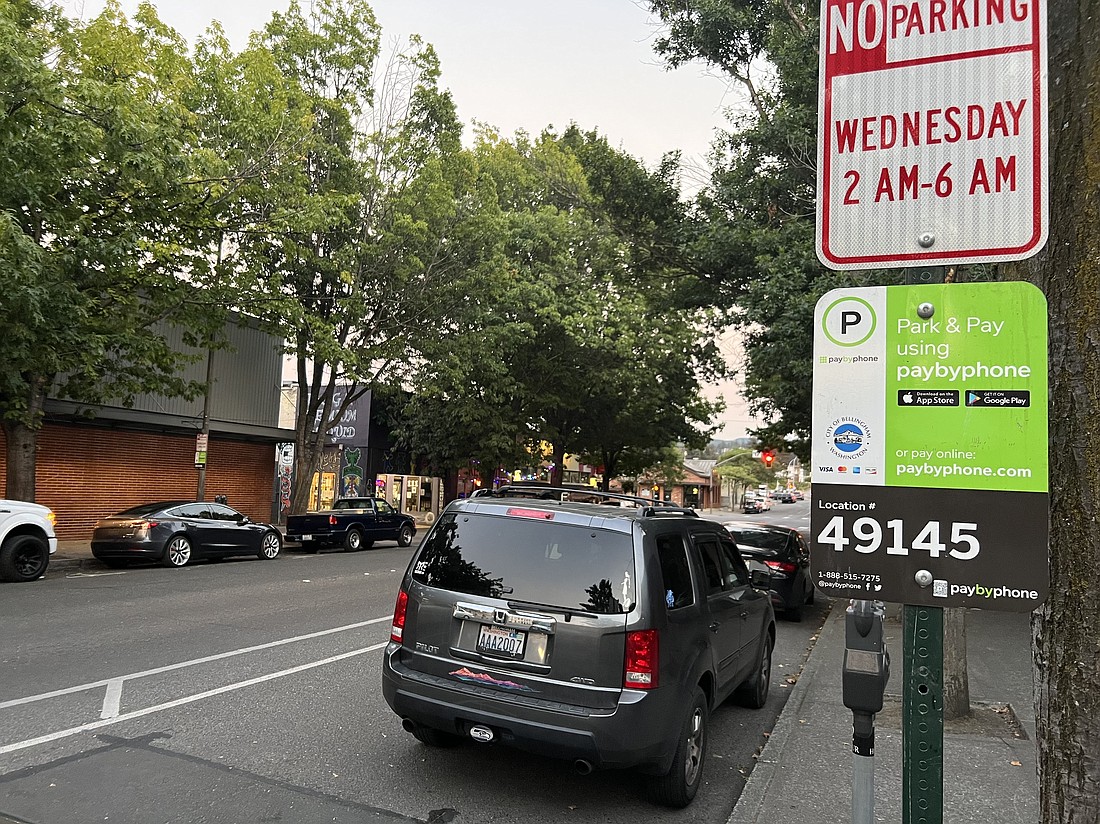 ---
---
In the coming months, if you get a parking ticket for failing to feed the meter, don't curse at the Bellingham police. 
The city's Public Works Department, which already manages Bellingham's parking garages and meters, will take over enforcement around March, Public Works Director Eric Johnston said. While Bellingham Police Department will retain the authority to write parking tickets and impound vehicles, these routine tasks are moving to Public Works so the short-staffed Police Department can focus on crime, a staff memo to the City Council said. 
The council voted unanimously Monday night to move the city's four parking enforcement positions from the police to Public Works. After last summer, when parking was essentially free because Bellingham had no full-time parking enforcement officers, the city filled two of the four enforcement positions in September.
In a sense, the council already approved the switch late last year when it added the parking enforcement positions to the Public Works Department's 2023-24 budget.
Parking enforcement will look the same under Public Works. 
"The day-to-day functions of writing parking tickets for people like me who have forgotten to pay the meter from time to time, that's just over to the Public Works Department," Johnston quipped Monday, when he briefed the City Council on the move.
Parking enforcement isn't always this straightforward. Public Works officers will be responsible for ticketing vehicles that violate a city rule that prohibits vehicles from parking in the same spot for more than 72 hours — including vehicles occupied by people experiencing homelessness.
Dealing with the people in those vehicles, however, remains in the hands of Bellingham police.
"If a vehicle is parked longer than 72 hours … and for whatever reason that individual is choosing not to respond, that may need to involve a commissioned (police) officer," Johnston said.