Music
Tango Cowboys lead folk fans in sing-along
Brandywine Kitchen event brings Bellingham Folk Festival to a close
January 22, 2023 at 6:01 p.m.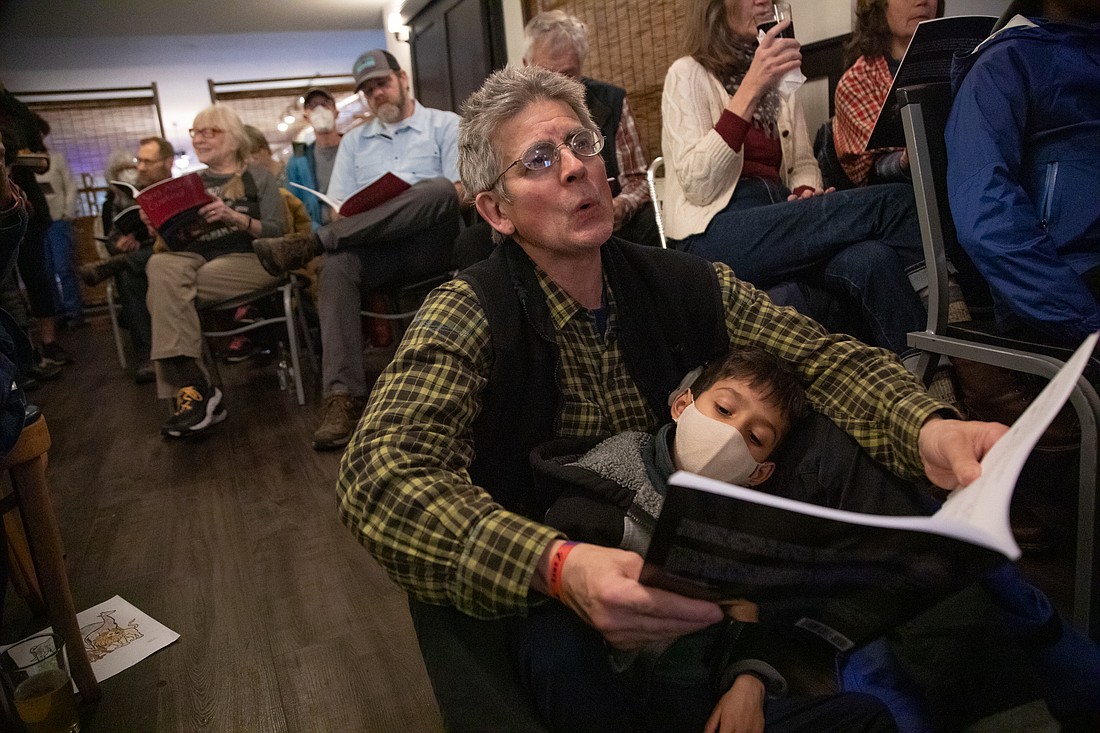 ---
---
With songbooks in hand and singing voices prepped, the Bellingham Folk Festival wrapped up its weekend with a cowboy camp sing-along Sunday. 
The Bellingham Folk Festival comes once a year to the city, bringing a weekend full of performances, workshops, singing and dancing. 
The Tango Cowboys led a group of over 50 folk fans in a number of cowboy songs at Brandywine Kitchen. People of all ages came together to sing songs like "Shenandoah," "Ring of Fire" and "(Ghost) Riders In the Sky," among many other well-known classics. 
The band, which consists of local guitarist Tom Bourne and vocalist Rich Hinrichsen, specializes in storytelling through music from the 1930s and 1940s. Sunday, they were accompanied by double bassist Michael Connolly. 
"We sing every single verse, so you get the whole story," Hinrichsen said to the crowd. "Some of them have a lot of verses."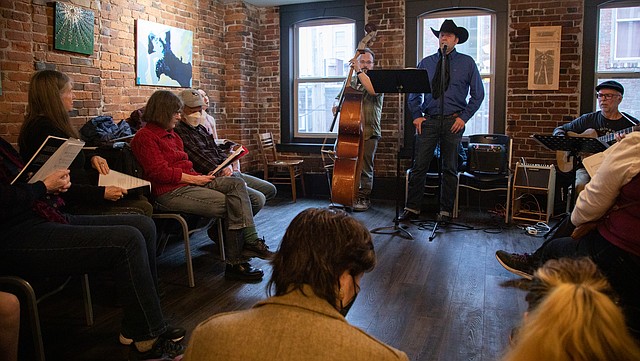 Voices began filling the restaurant, joining together in folk songs old and new, with a few songs in Spanish. At times, Hinrichsen prompted the crowd to engage in a collective "yee-haw" in between songs. 
"The rules of the sing-along are that there are no rules," Hinrichsen said to the crowd, encouraging everyone to participate. 
Looking to find more opportunities to fit in with the local folk community, Western Washington University students Taran Rogers and Allison Murray attended. 
They also participated in other folk festival events over the weekend, including square dancing and open jam sessions. 
Rogers, who plays the flute and piccolo, said the environments of the events are "chill," which makes it easy to talk to performers and other attendees. 
Sitting in the front row of the crowded loft space, Murray and Rogers said they are both fans of the Tango Cowboys and their music.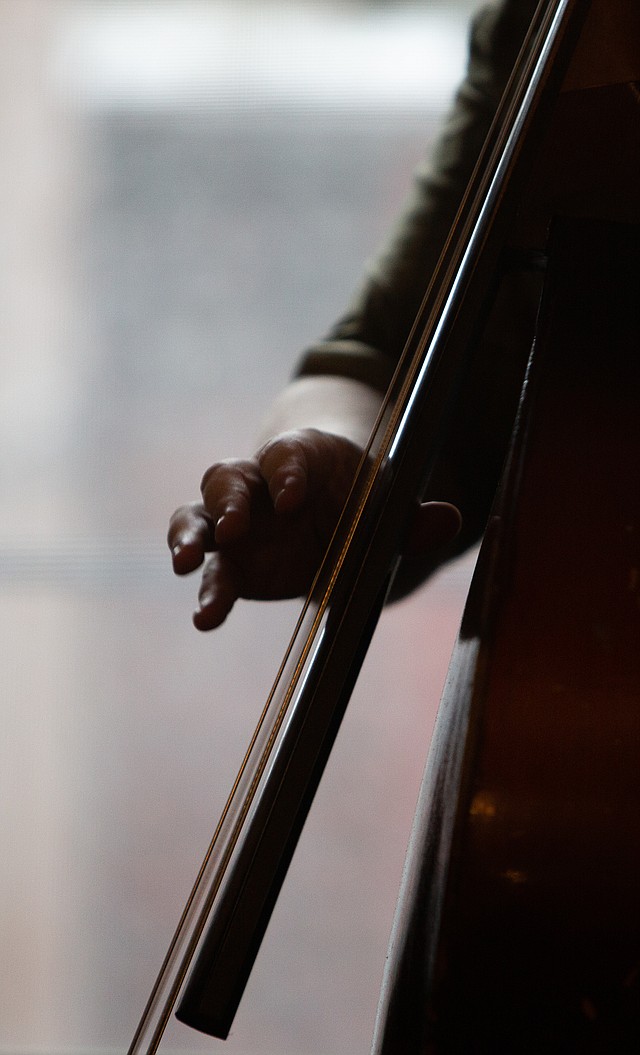 Bourne's wife, Patty Bourne, said the country duo has always had a love for cowboy and folk music. 
"They've got a lot of creativity between the two of them," Bourne said. "It's cool to see what they come up with." 
The Tango Cowboys have produced two CDs together and one songbook that was given to participants to use during the event. 
They were one of more than 30 performing acts invited to the festival. 
The festival wraps up Sunday night at Honey Moon Mead and Cider for a closing ceremony event until 8 p.m.