Wrestling
Lynden Wrestling Tournament: Local wrestlers capture 13 top-3 finishes
Whatcom County boys teams now gearing up for sub-regional events
January 22, 2023 at 5:15 p.m.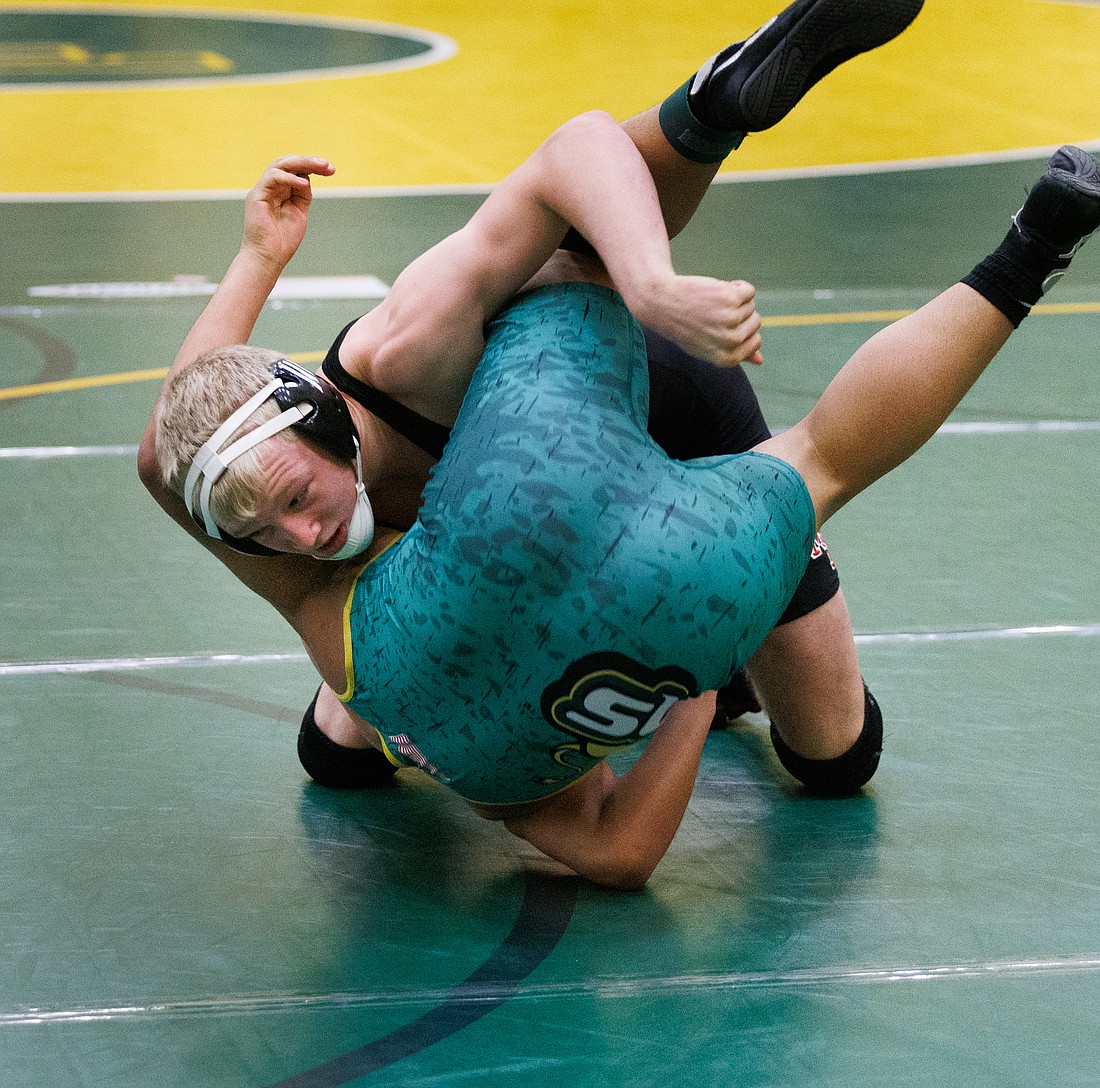 ---
---
Five Whatcom County boys wrestling teams attended the 17-team Lynden Wrestling Tournament at Lynden High School on Jan. 21, and 13 local athletes placed top three in their respective weight classes.
Mount Baker, Lynden, Meridian, Bellingham and Nooksack Valley each competed, and all entered at least eight wrestlers.
The Mountaineers were the only local team to post first-place finishes, nabbing two. Lynden and Bellingham each had three wrestlers take second, while Mount Baker had one. 
"We were a little bit short-handed yesterday just because we have some guys banged up with sickness and injury," said Mount Baker coach Ron Lepper. "I was really proud of how we finished as a team despite the fact we weren't at a full 100 percent."
Jorey Johnson (113 pounds) and Elijah Washburn (170 pounds) led Mount Baker, each winning their first-place matches. Eight of the Mountaineers' 10 wrestlers finished in the top six at their weight.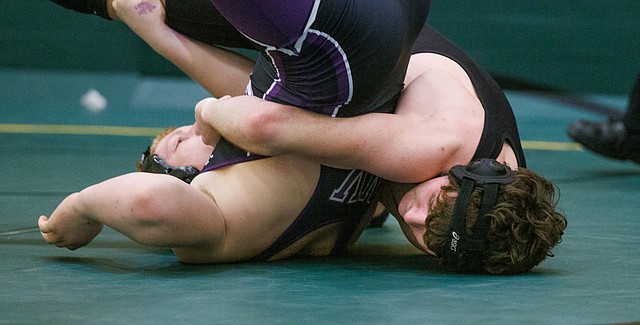 Washburn — who is 30-0 on the season and ranked No. 1 in the state at his weight for the 1A classification — pinned Stanwood's Ryder Bumgarner in 5:11 for the top placement. Johnson, also the top-ranked wrestler in his weight class at 29-1 overall, bested Stanwood's Aven Andersen via pin in 3:42.
"Elijah [Washburn] — he's just been at a whole different level than a lot of people this year," Lepper said. "[There are] just a lot of good things on his part right now."
Daniel Washburn finished second in the 145-pound weight class, falling to Glacier Peak's Gil Mossburg by 8-1 decision in the first-place match. Wyatt Freeman (160 pounds) finished third, defeating Nooksack Valley's Cameron O'Bryan via pin in less than a minute.
Lynden had the most wrestlers of any team at the event, with eight of its 18 competitors posting top six finishes. Kaleb Oostra (126 pounds), Connor Holgate (132 pounds) and Steven Hollinsworth (138 pounds) all placed second in their weight classes. Christian Velasquez took third at 120 pounds.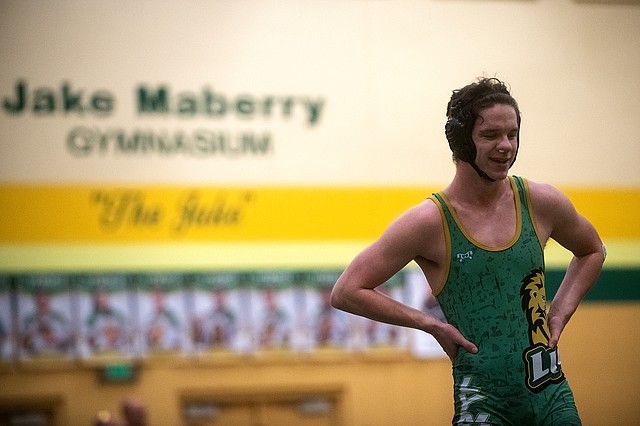 "We did have three guys take second, but they were getting some pretty solid wrestlers," Lynden coach Hans Henderson said. "I think we wrestled really well. I was really glad we got three to the finals."
Oostra and Holgate each made it to state last year but didn't place, while Hollinsworth was an alternate. All three are vying for medals this season, Henderson said.
Lynden had the home gym advantage for the tournament, a luxury the Lions don't get to enjoy too often.
"There was a lot of people [from the community] showing up, so it was really cool to see," Henderson said. "I think it just kind of added a little extra incentive for them to do well in front of the home crowd."
Bellingham had three second-place wrestlers, while seven of its eight entries placed top six. Dylan Roath (106 pounds), Aeden Reinhart (285 pounds) and Sonny Powell (220 pounds) all made it to first-place matches but were pinned. Pavel Shintar (152 pounds) added a third-place finish for the Bayhawks.
Meridian was led by a fifth-place finish from Joshtyn Elmer at 145 pounds, pinning Cleveland's Derek Wade in 2:04. Nooksack Valley's Shon Visser defeated Mount Baker's Vance Lawrence in the 182-pound third-place match via pin in 2:44.
Each of the five teams present at the tournament will take a break before sub-regional tournaments begin on Feb. 4. The 1A tournament will be at Meridian High School and the 2A event is at Sedro-Woolley High School.
"[We're] just kind of taking a break, getting ready for the postseason," Henderson said. "We'll take some time, get things ready, get things fine-tuned." 
Lynden Wrestling Tournament team scores (17 total teams):
1st: Stanwood (255)
2nd: Glacier Peak (220.5)
3rd: Mount Baker (136.0)
4th: Lynden (130.5)
5th: Bellingham (128.0)
13th: Meridian (48.0)
14th: Nooksack Valley (44.0)