Basketball
Squalicum keeps rolling, shellacks Bellingham
Storm win 3rd straight with 56-32 victory over Bayhawks
January 21, 2023 at 6:14 p.m.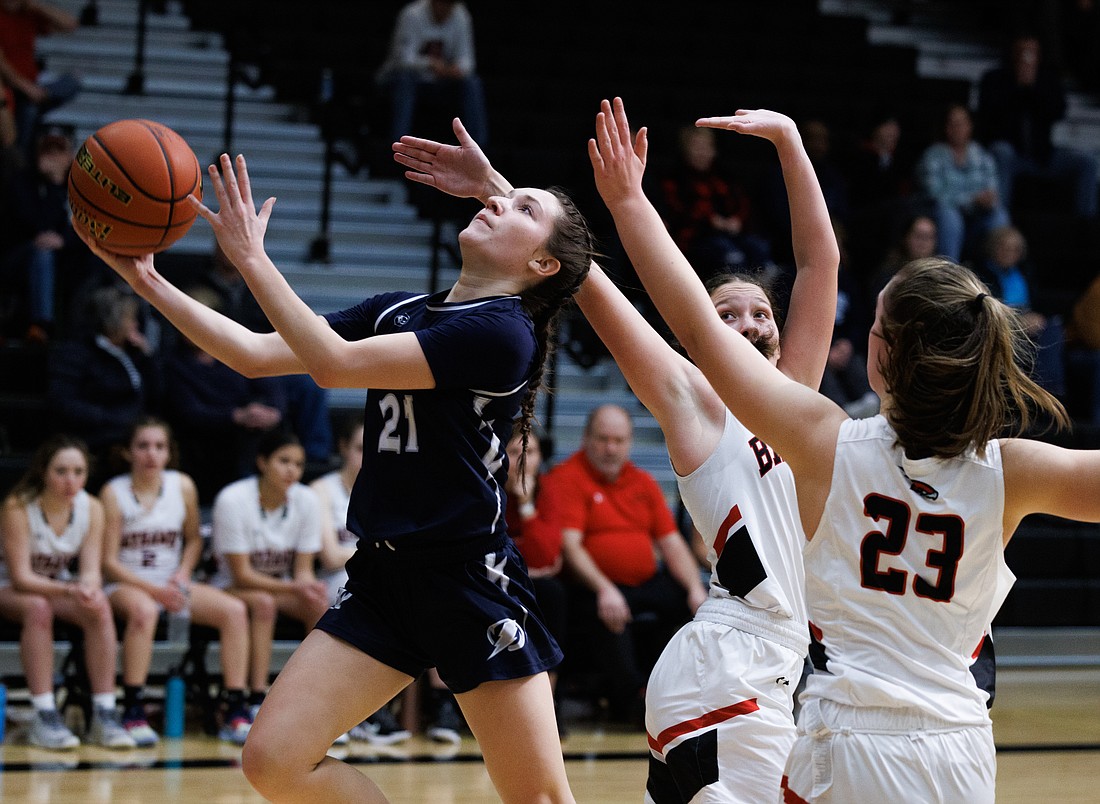 ---
---
Squalicum girls basketball won its third straight game with a 56-32 trouncing of Bellingham on the road Saturday evening.
Junior guard Mari Binning led the Storm with 18 points, handing the Bayhawks their 10th consecutive loss. Senior guard Ellie Wolverton tallied a team-high 14 points for Bellingham.
The win put Squalicum back at .500 in the Northwest Conference, now sitting at 5-5 in league games. Squalicum coach Jenalyn Brown said her team has grown in various areas throughout the season, all of which have contributed to the late-season streak.
"I think we've just got better at shooting overall and, honestly, [we now have] the grit that it takes to be a team that's going to win three in a row," Brown said.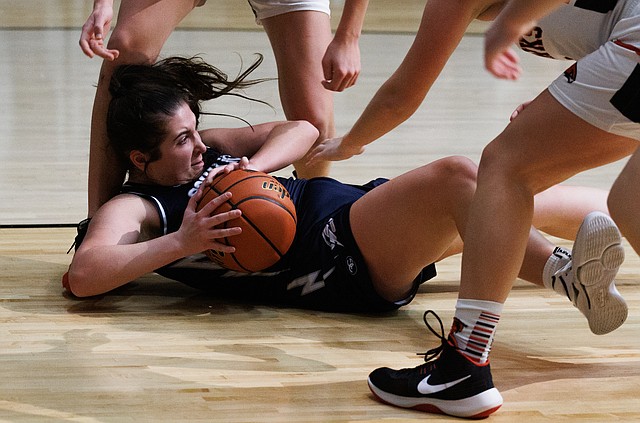 Bellingham, which has five freshmen on the varsity roster, is in the middle of a rebuild and trying to get its young players some experience. James Wolverton, the Bayhawks' coach, is optimistic about the future as his daughter, Ellie Wolverton, is the team's lone senior.
"My girls are competitive; they want to win, they want to improve," Wolverton said. "We've just got a ways to go."
Ellie Wolverton drilled a 3-pointer to open the game's scoring, but that would be the Bayhawks' only bucket of the period. Squalicum closed out the opening quarter on a 16-0 run, shutting down Bellingham's offense completely.
That shutout stretch continued into the second quarter, growing to 22-0 before Ellie Wolverton sank her second 3-pointer of the game for the Bayhawks.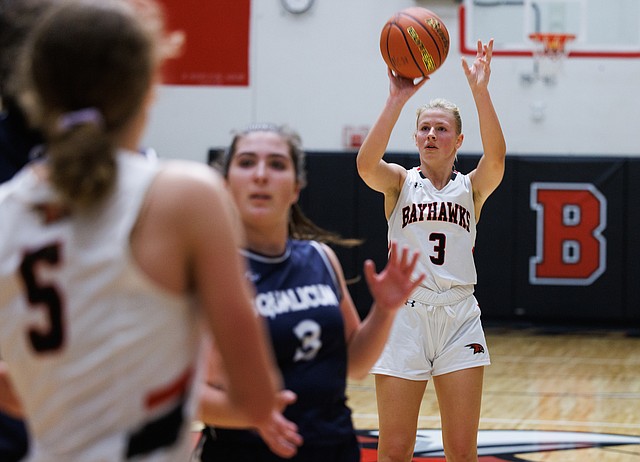 Squalicum got seven first-half points each from Binning and junior guard Makayla Heaton to give the Storm a 24-10 advantage at halftime.
"Mari [Binning] did a great job of driving it, keeping control, getting the passes — I think she probably had six or seven assists," Brown said. "She just made it happen for her team."
Bellingham played its best basketball in the third quarter — scoring 12 points — but Squalicum continued to outpace the Bayhawks with a 14-point period of its own. 
The Storm captured its largest lead of the game at 54-30 with 2:03 remaining in the game, and they coasted from there.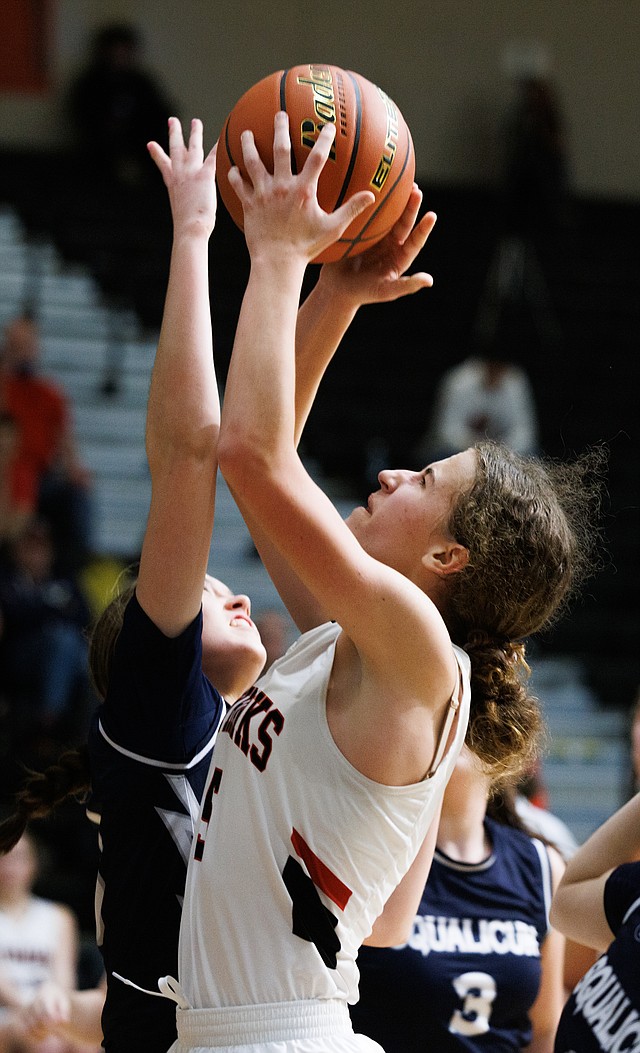 Senior guard Callie McEachran finished with 14 points on four 3-pointers for Squalicum. Heaton totaled 10 as junior Loretta Murphy-Kangas and sophomore Kaitlyn Richardson tallied six apiece. 
Bellingham junior forward Genevieve Blum added nine points for the Bayhawks while freshman forward Mary Lockhart had eight. 
Squalicum moved to 7-8 overall (5-5 NWC) on the season with the win. The Storm has largely favorable matchups for the rest of the regular season as they head to Oak Harbor (8-6, 5-5 NWC) on Tuesday, Jan. 24, at 7:15 p.m.
"We had a pretty tough schedule in the beginning [of the season], so it definitely feels good to get some wins now," Binning said.
The Bayhawks fell to 4-12 overall (2-9 NWC) and will host Meridian (4-9, 2-8 NWC) on Wednesday, Jan. 25, at 7:15 p.m.
| | | | | | |
| --- | --- | --- | --- | --- | --- |
| Team | 1st | 2nd | 3rd | 4th | Total |
| Squalicum | 16 | 8 | 14 | 18 | 56 |
| Bellingham | 3 | 7 | 12 | 10 | 32 |