Education
Bellingham Technical College welcomes new president
Lemerond plans to reduce barriers, boost enrollment
January 19, 2023 at 5:00 a.m.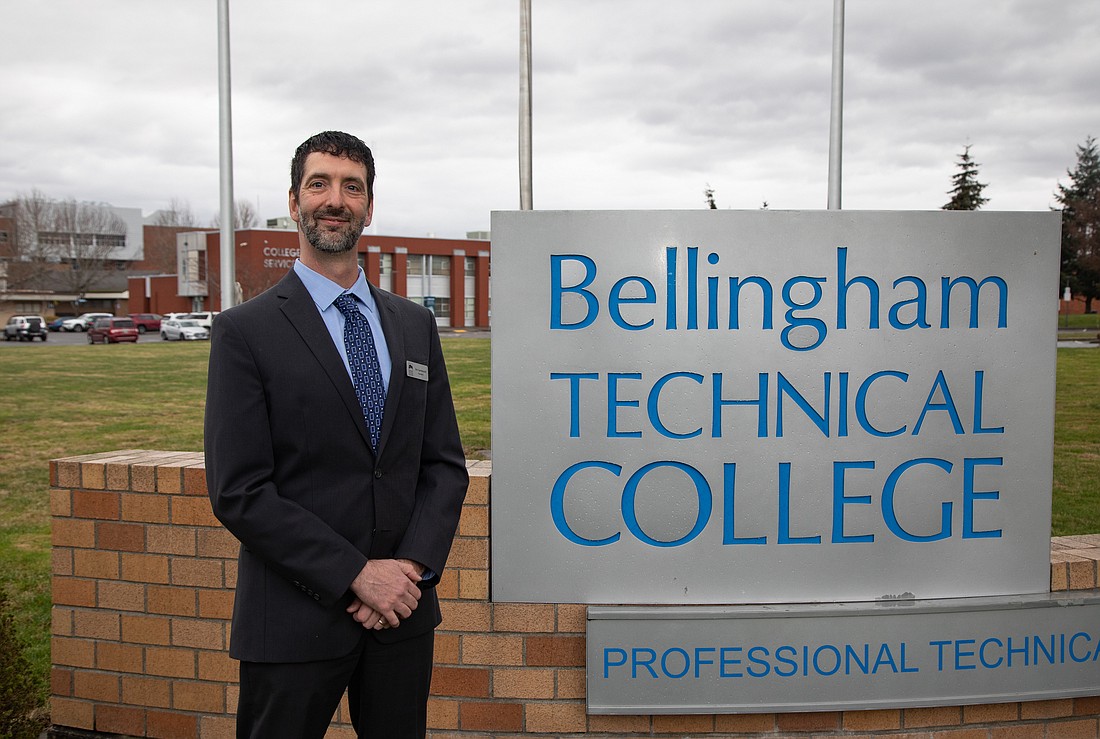 ---
---
Amid enrollment declines and a nationwide shortage of trades workers, James Lemerond has taken the helm as president of Bellingham Technical College (BTC) as of Jan. 1.
Lemerond brings more than two decades of experience working at technical colleges in Wisconsin and said he is excited to immerse himself in BTC and in Whatcom County with the ultimate goal of meeting the community's needs for skilled labor.
"BTC is the perfect size college because it's large enough to make impactful change, and it's small enough to pivot quickly," Lemerond said.
Born and raised in Wisconsin, Lemerond received a technical degree in radiography and worked in hospitals for several years. In 2001, he began working at Lakeshore Technical College as an adjunct faculty member. After becoming a full faculty, he served in various administrative roles before transitioning to become vice president of instruction in 2018. Lemerond also holds a bachelor of arts in health arts, a master of science in training and development and a doctorate in education leadership.
Along with other universities in the area and across the country, BTC is experiencing a downturn in enrollment, largely due to shifts during the COVID-19 pandemic. In fall 2018, the school reported 3,057 students. In fall 2022, they reported just 2,260 — 73% of peak enrollment — said Zoe Fraley, director of communications and marketing at BTC.
Lemerond's former college was a similar size and offered similar programs of study. It also experienced a dip in enrollment due to the pandemic, but Lemerond said it's on the upswing and he plans to bring the same tactics he used to boost enrollment there to BTC.
He hopes to focus on two main areas: strengthening pipelines for high school students to enter the trades and reducing barriers for adults wanting to return to college.
Specifically, he wants to increase Running Start and dual-credit opportunities, and to expand on the school's IMPACT! program which creates a pathway into BTC for 16-to 21-year-olds who receive their GEDs.
"We will look at getting those high school students to transition and get some of those courses done in high school to help reduce that cost and that time to completion for students," Lemerond said.
Many high school students can access technical courses that will help them earn degrees and certifications for little to no cost. 
For the adults, Lemerond wants to first learn about the biggest barriers preventing enrollment. From there, he hopes to create more clear, guided pathways for students in their programs and look for redundancies in curriculum, so if a student changes their mind and switches programs, they aren't drastically expanding their time at school and spending more money on tuition. 
He also wants to create more part-time degree opportunities similar to the part-time nursing program that BTC already offers. For those working full time, they have a part-time option to take advantage of in their off-work hours. 
Another area Lemerond is looking to expand into is partnering with local businesses and offering specialized education on-site to provide employees with the opportunity to take more classes and improve their skills before or after a shift.
"It's really vital that we create a workforce, and we make sure that the employers have the skilled labor they need," he said. "And to do that is really through partnerships and growing enrollments."
Right now, Lemerond said he is meeting with different groups at the college and different community organizations to learn more about the region and its current and future needs. 
"I wanted to be a president to make transformational change at scale in a college and help the community build a pipeline of skilled labor," he said.