Environment
Petrogas to pay $4 million penalty after unpermitted expansion
'The emissions never should have happened'
January 18, 2023 at 4:45 p.m.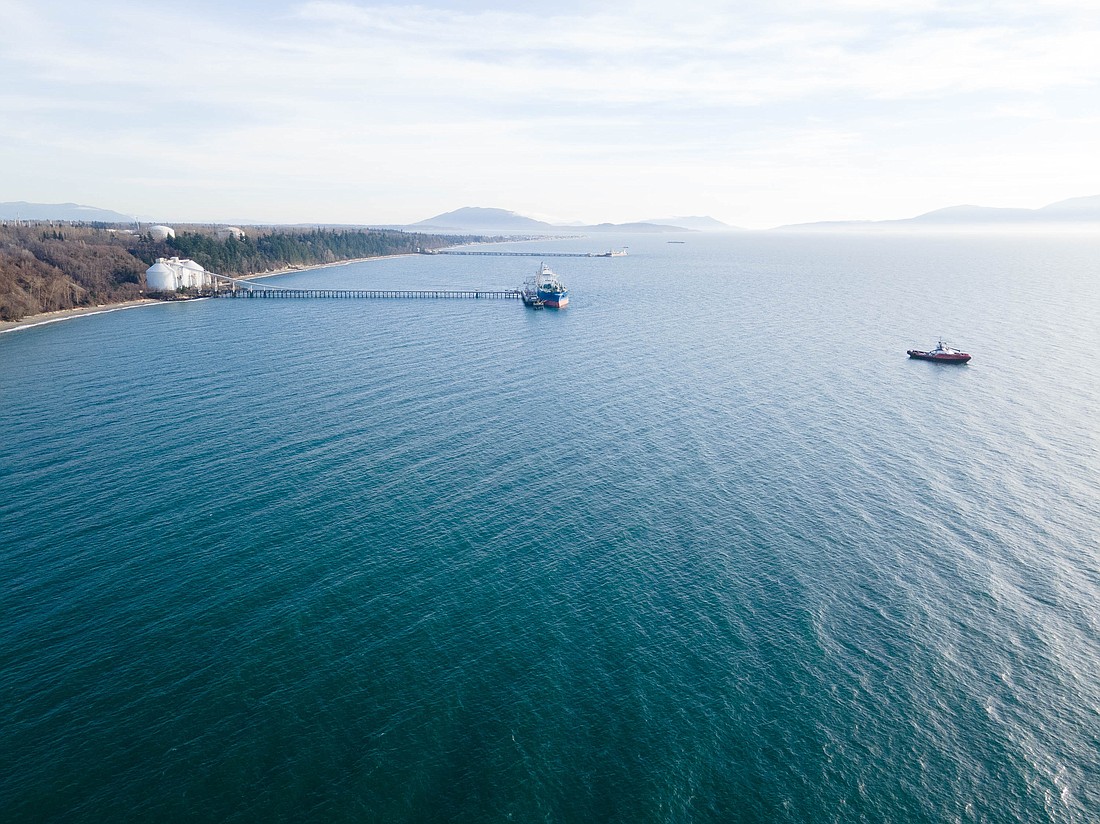 ---
---
Petrogas West LLC will pay $4 million and make significant operational changes as part of a settlement with the Northwest Clean Air Agency (NWCAA) following years of air-quality issues and unpermitted expansion. 
In October 2021, NWCAA alleged the company had expanded its operations around their Cherry Point facility without permits, emitting significantly higher rates of "volatile organic compounds," including propane gas, between 2014 and 2020. 
"These were serious allegations," NWCAA's Executive Director Mark Buford said in a Wednesday news release. "Our notice of violation alleged that the company should have obtained permits before making physical and operational changes from 2015 through 2020 that increased facility emissions by hundreds of tons per year."
Buford said the company installed interim emissions controls in 2021, with plans for permanent controls in the future — but it's too little, too late. 
"The emissions never should have happened," Buford said. 
Throughout NWCAA's investigation, the oversight group identified several issues at the Petrogas facility. The group alleged Petrogas: 
Failed to disclose uncontrolled emissions of volatile organic compounds, mainly propane, from 2014 through 2020.
Failed to apply for Prevention of Significant Deterioration permits and an Air Operating Permit as required for sources with larger overall emissions. The undisclosed emissions exceeded the thresholds that require these permits.
Failed to install and operate according to Notices of Construction issued by NWCAA based on company-provided information in January 2016, May 2017 and October 2018.
A majority of the extra emissions, NWCAA said, were propane. Though propane is not a toxic chemical, it is an asphyxiant, and when combined with heat, sunlight and other chemicals, it can form ground-level ozone. 
Northwest Clean Air's air quality monitor, located downwind of the Petrogas facility, did not indicate an "exceedance of a health-based standard" during the expansion period. 
In June 2021, the company installed temporary controls on the volatile organic compound vents to prevent excess emissions, and submitted an application for required permits and orders. 
The unpermitted expansion and excess emissions occurred under previous ownership of the facility. In late 2020, AltaGas Ltd. acquired a majority of the Petrogas company, and in mid-2022, the company became the sole owner of Petrogas Energy Corp. 
"The current leadership operating the Petrogas facility has been very open and forthcoming," Buford said. "In what was a difficult series of conversations for them, I noted their determination to understand rather than defend past mistakes to keep them from happening again. That's a good indicator of commitment to sustained positive change."
The $4 million settlement is the largest collected throughout NWCAA's history. The group, formed in 1967, has been responsible for monitoring and protecting Northwest Washington's air quality for the last six decades. 
Reporter Kelton Burns contributed to the reporting of this story.