Law & Justice
Crisis responders offer an alternative to police
Alternative Response Team starts taking 911 calls in Bellingham
January 18, 2023 at 3:54 p.m.
|
Updated January 24, 2023 at 10:56 a.m.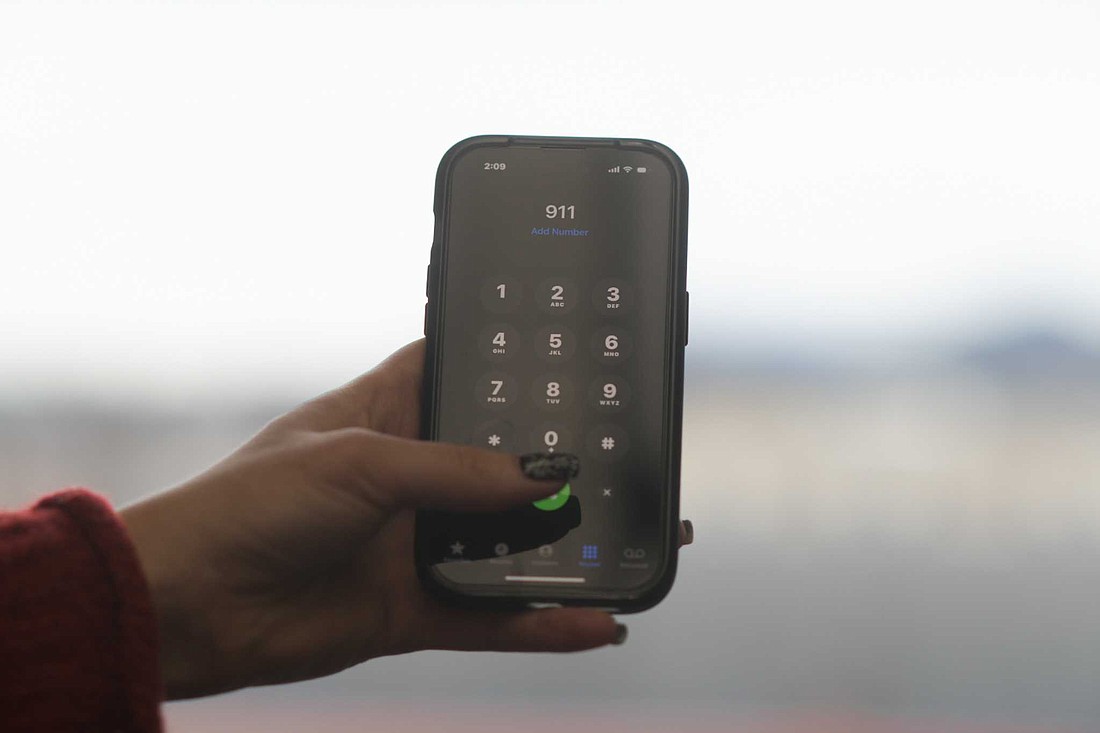 ---
---
When a Bellingham resident calls 911 to get help for someone in a behavioral health crisis, dispatch is now able to send someone other than a police officer. 
The Whatcom County Health Department launched the Alternative Response Team (ART) in Bellingham earlier this month, as a way to address the immediate needs of people experiencing homelessness, or individuals who are unable to care for themselves during a moment of crisis.
"ART fills a gap in our mental health system, helping people in an immediate crisis situation when the most appropriate response to a 911 call is social services expertise rather than a law enforcement response," said Malora Christensen, the Health Department's response systems manager, in a Health Department news release. "If you call 911 because you see someone wearing shorts, no shoes and no jacket in the middle of winter, that would be an example of a situation ART would respond to."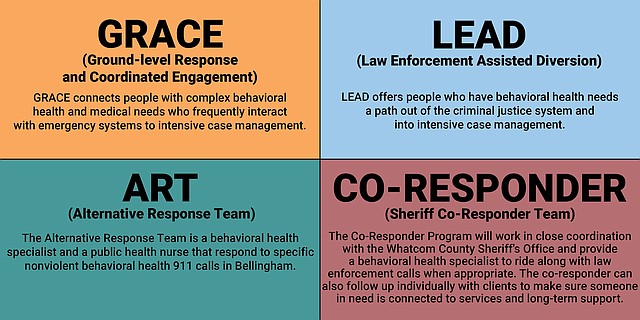 When they are available, a behavioral health specialist and a public health nurse will take 911 calls seven days a week, when police aren't needed. Police will continue to respond to violent situations, and Emergency Medical Services will maintain its response to life-threatening emergencies.
Some of the startup costs for ART came from a $2.2 million allocation from the state Legislature, at the behest of Rep. Alicia Rule of Blaine.
"I know that it's been a real challenge getting help for people in crisis, and this innovative work that our law enforcement and behavioral health professionals are doing together is a timely and critical piece to keeping everyone in our community safe," Rule said in the release.
The Bellingham and Whatcom County governments are also supporting the program, each budgeting $259,000 for ART in 2023. The county is using federal COVID-19 relief funding it received from the American Rescue Plan Act.
A similar program will launch outside Bellingham's city limits later this winter. The Health Department and the Whatcom County Sheriff's Office will coordinate the Co-Responder Program, sending a law enforcement officer and a behavioral health specialist together on calls when appropriate.
ART and the Co-Responder Program will complement the existing GRACE and LEAD programs in Whatcom County. The Ground-Level Response and Coordinated Engagement and Law Enforcement Assisted Diversion programs provide longer-term support to people who frequently interact with the county's medical and criminal justice systems.
Updated at 11:41 a.m. on Jan. 20 to correct an error in a news release used to report this story. The amount of state funding for the startup costs for Bellingham's Alternative Response Team was incorrect in a previous version of this story. The amount was $2.2 million, not $1.5 million. The Cascadia Daily News regrets the error.
This story was updated again at 10:56 a.m. on Jan. 24 with additional information about the Alternative Response Team's funding sources.