The A-List
A&E calendar: Musicals, gospel, film fests and improv
A curated selection of happenings in Whatcom and Skagit counties
January 18, 2023 at 5:20 a.m.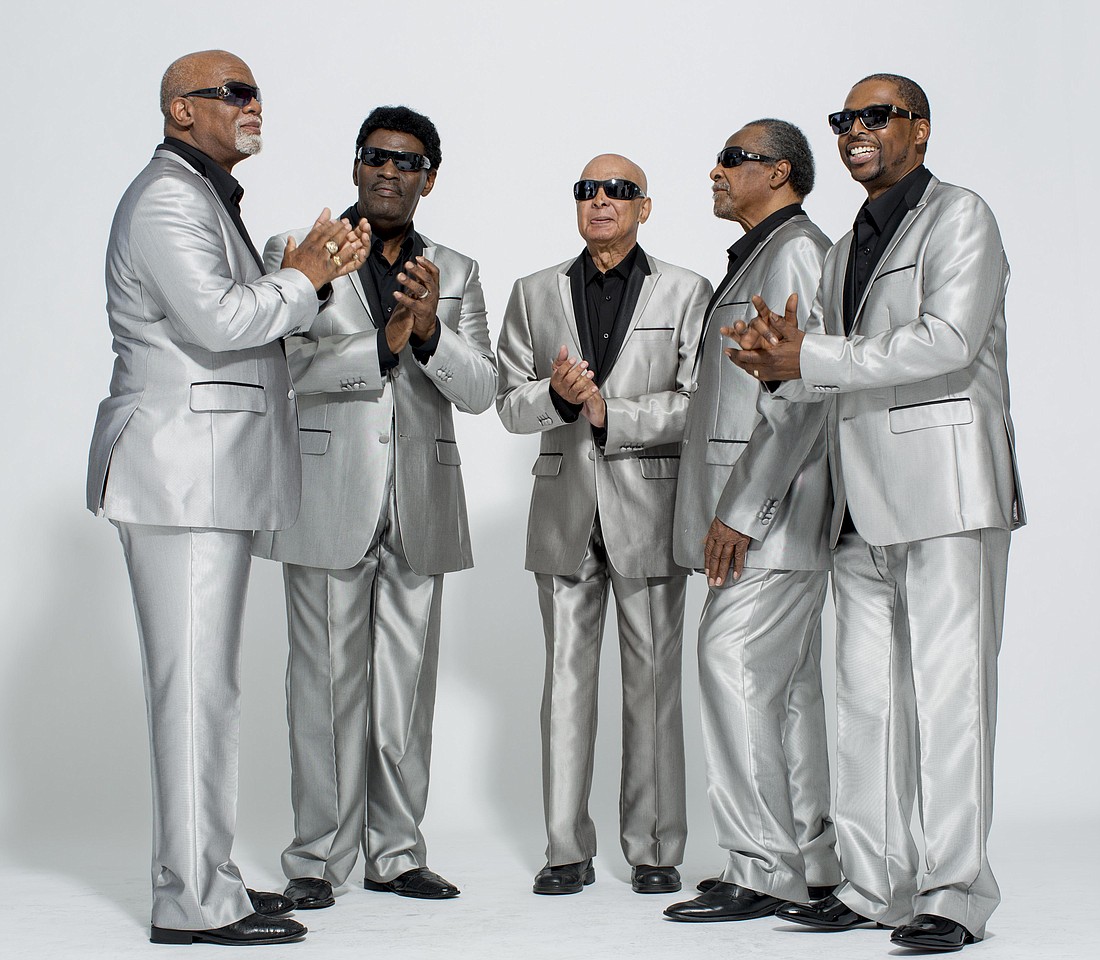 ---
---
Wednesday, Jan. 18
Art Show
8 a.m. to 4 p.m., Lynden Senior/Activity Center, 401 Grover St.
Come and be inspired by the many talented artists who are members of the senior center daily through Friday, and possibly walk away with your own masterpiece. Info: lyndencommunitycenter.org. 
Treaty Day Film Festival
Today through Saturday, various venues
Children of the Setting Sun will be hosting this fifth annual event, which shares features and shorts by and about Indigenous people. Each event will include an opening ceremony with traditional dancers and song. The festival will center around the documentary "Our Sacred Obligation," which focuses on the importance of dam removal for the survival of salmon. Events take place at 5:30 p.m. Wednesday at the Silver Reef Casino; on Friday at a private event for middle school students; and at 10 a.m. and 12:45 p.m. Saturday at the Pickford Film Center. Info: settingsunproductions.org. 
Thursday, Jan. 19
Jazz and Race
2 p.m., Anacortes Public Library, 1220 10th St.
The Manieri Endowment hosts this free presentation with Brent Jensen, who will talk about how jazz has been subjected to economic and racist exploitation, wherein black musicians battle malignant forces dominating the music scene. Recordings by Louis Armstrong, Duke Ellington, Billie Holiday, Charles Mingus will be listened to and discussed. Entry is free. Info: jazzatthelibrary.com. 
'Heathers: The Musical'
7 p.m., New Prospect Theatre, 207 Prospect St.
Little Lemon Productions presents the teen edition of this play based on the film written by Daniel Waters at 7 p.m. Thursday and Friday, 2 p.m. and 7 p.m. Saturday, and 2 p.m. Sunday at the venue's Lucas Hicks Auditorium. Tickets are $15–$20. Info: newprospecttheatre.org. 
Banff Film Festival
7 p.m., Mount Baker Theatre, 104 N. Commercial St.
Explore the edge of believable when the Banff Centre Mountain Film and Book Festival makes a stop in Bellingham. Stand on the highest peaks, visit locations and people from around the globe, ski the steepest slopes and enjoy the best of outdoor mountain filmmaking. Tickets are $8–$11. Info: mountbakertheatre.com. 
The GBU
7:30 p.m., Upfront Theatre, 207 Prospect St.
Bellingham's longest-running improv show, "The Good, the Bad, and the Ugly," takes place every Thursday, featuring a rotating performance format as well as special guest players. Tickets are $10-$15. Info: theupfront.com. 
Friday, Jan. 20
'Starmites: The Musical'
7 p.m., Bellingham Arts Academy for Youth, 1059 N. State St.
BAAY students ages 13–17 will bring this 1980s sci-fi fantasy musical to life with performances at 7 p.m. Friday, 2 p.m. and 7 p.m. Saturday, and 2 p.m. Sunday. The play follows a shy teenager named Eleanor who has learned to avoid the pains of growing up by escaping into fantasy. Tickets are $12–$18. Info: baay.org. 
'Letters Aloud: Road to Fame'
7:30 p.m., Mount Baker Theatre, 104 N. Commercial St.
As part of the Out of the Box Theatrical Series, letters will come to life during this performance in MBT's intimate Walton Theatre. The show charts the course of celebrity through the correspondence of famous folks such as Stephen King, Andy Warhol, Emily Dickinson, Bruce Lee, Marilyn Monroe and more. Tickets are $24.50–$29.50. Info: mountbakertheatre.com.  
50 Shades of Velvet
7:30 p.m., Upfront Theatre, 207 Prospect St.
Every Friday and Saturday through January, watch this improvised romance novel come to life as performers create for you the most (awkwardly) sensual and (hilariously) passionate love stories. At 9:30 p.m., stick around for Upfront Classic, an improv games show. Tickets are $10–$15. Info: theupfront.com.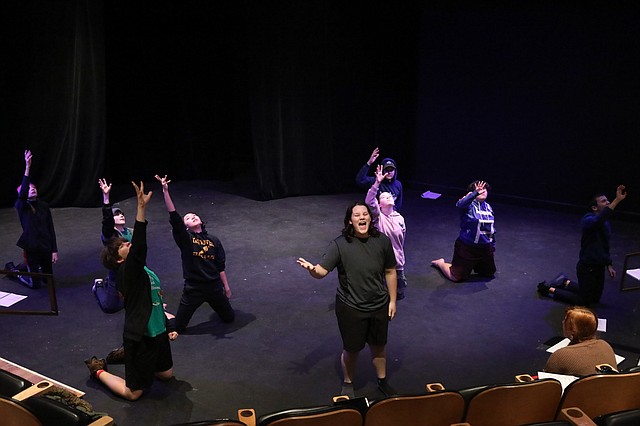 Saturday, Jan. 21
Wobblies Presentation
1 p.m., Ferndale Library, 2125 Main St.
As part of Whatcom READS, archivist Conor Casey will lead a presentation focusing on the Industrial Workers of the World (IWW) — also known as the Wobblies. Entry is free. Info: whatcomreads.org.
Semiahmoo Sips
2–4 p.m., Semiahmoo Resort, Blaine
Every Saturday, head to a special wine tasting hosted in the Semiahmoo Wine Cellar, where a sommelier pours samples of four different wines from a rotating menu. Charcuterie and cheeses to pair with the wines are also available for purchase. Entry is $20 per person, and no registration is required. Attendees receive 15% off their cellar bottle of choice. Info: Semiahmoo.com. 
Epic Queen
7:30 p.m., Lincoln Theatre, Mount Vernon
Hits such as "We Will Rock You," "Another One Bites the Dust," "We are the Champions" and "Fat Bottomed Girls" can be heard at this live tribute to the band Queen and frontman Freddie Mercury. Tickets are $48–$88. Info: lincolntheatre.org. 
Pearl Django
7:30 p.m., Jansen Art Center, 321 Front St., Lynden
Expect pristine and dexterous string work and the steady pulse of rhythm guitar and unmistakable swing when this lauded ensemble performs the music made famous by Django Reinhardt and Stephane Grappelli, traditional jazz classics and original compositions. Tickets are $25. Info: jansenartcenter.org. 
Sunday, Jan. 22
Audubon at the Museum
1–3 p.m., Old City Hall, 121 Prospect St. 
Join experts from the North Cascades Audubon Society for this monthly event at the John M. Edson Hall of Birds to learn about migration, conservation, birds in peril, and the importance of studying bird specimens today. Interactive events and hands-on activities for children are part of the day's events. At 7 p.m. on Jan. 24, the Audubon Society will return to the venue to present "Washington's White Birds of Winter: Swans and Snow Geese" with swan biologist Martha Jordan. Info: whatcommuseum.org. 
Wednesday, Jan. 25
Duende Libre 
6:30 p.m., FireHouse Arts and Events Center, 1314 Harris Ave. 
The Jazz Center of Bellingham hosts this band known for using the American jazz tradition as a point of departure for daring explorations of folk and classical music from the Americas, Europe and Africa. Tickets are $10 for students, $20 general. Info: jazzcenterofbellingham.org. 
Thursday, Jan. 26 
Feeding Skagit Forever
6 p.m., Lincoln Theatre, Mount Vernon 
Show up for an inspirational evening of food, farming and fun in celebration of a new partnership between Skagit Valley Food Co-op and Viva Farms. To kick off the co-op's 50th anniversary, it donated $100,000 to Viva Farms to support local, organic agriculture and the future of farming in the Skagit Valley. Learn more about both partners at the free event and enjoy snacks, $2 beers, prizes and a post-event mixer to meet the farmers. Info: lincolntheatre.org. 
'Harmony at Work'
7 p.m., Village Books, 1200 11th St. 
Author and leadership consultant Susan Spero will offer an interactive presentation related to her new book "Harmony at Work: Keys to Tune Up Your Work Relationships." The tome is for anyone wanting to create more harmony in their work and personal relationships and incorporates a sense of humor and musical analogies. Advance registration is recommended. Info: villagebooks.com. 
Winter Dances
7:30 p.m., Performing Arts Center Mainstage, WWU
Watch original works by advanced Western Washington University choreography students at 7:30 p.m. Thursday through Saturday, and 2 p.m. Sunday. The annual show will also feature choreography by guest artist Briana Reed. Tickets are $10–$16. Info: tickets.wwu.edu. 
Unsubdued Review II
7:30 p.m., New Prospect Theatre, 207 Prospect St.
The Unsubdued Theatre Collective returns to the stage with shows at 7:30 p.m. Thursday through Saturday, and again Feb. 2–4. The group of actors, playwrights, directors and other theatrical artists aim to dismantle hierarchical structures often found in traditional theaters. Tickets are $10–$15. Info: newprospecttheatre.org. 
Menace on the Mic
8:30 p.m., Menace Brewing, 2529 Meridian St. 
Want to take a chance at performing standup comedy? Show up early to sign up for your spot, then stick around to see the action unfold. The free event takes place every other Thursday. Info: menacebrewing.com. 
Friday, Jan. 27
Roy Orbison Returns
12:45 p.m., Lynden Community/Senior Center, 401 Grover St.
Bill Degroot will perform his impression of Orbison with songs and commentary from the late, great singer. Show up at noon for lunch, which is $6. Info: lyndencommunitycenter.org. 
Illuminight Winter Walk
5–7:15 p.m. Skagit Riverwalk Plaza, Mount Vernon 
All are welcome to attend this free event, which will feature live music, educational booths, spoken word and a short Luminary Walk along the Skagit River. The event is a celebration of the river and the communities of people and wildlife who live there. Bring your own luminary, or pick one up at Tri-Dee Arts on the day of the event (while supplies last). Info: skagitwatershed.org. 
Winter Recitals
5–9 p.m., FireHouse, 1314 Harris Ave.
Bellingham School of Music will be hosting five one-hour recitals with young to adult performers on various instruments tonight, and from 11 a.m. to 2 p.m. Saturday. Info: firehouse-aec.com.
'The Royal Society of Antarctica'
7:30 p.m., Bellingham Theatre Guild, 1600 H St. 
Showings of this tragicomedy about a young woman seeking to understand her mother's disappearance take place at 7:30 p.m. Friday and Saturday, and 2 p.m. Sunday weekends through Feb. 12. The play written by Mat Smart takes place at the McMurdo Station in Antarctica. Tickets are $8–$18. Info: bellinghamtheatreguild.com.
Sanford-Hill Piano Series
7:30 p.m., Performing Arts Center Concert Hall, WWU 
Spencer Myer kicks off this lauded series. The pianist is one of the most respected and sought-after artists on today's concert stage. His current season includes touring throughout the United States, highlighted by engagements with Ohio's Springfield Symphony Orchestra and Michigan's Traverse Symphony Orchestra. Tickets are $20–$49. Info: tickets.wwu.edu. 
YOU! The Musical 
7:30 p.m., Inner Child Studio, 715 Orchard Drive
Jesse and Michael of Comedy Crash and the Upfront Theatre will serve up a musical all about members of the audience at this improv comedy fundraiser. Tickets are $10. Proceeds will be donated to the center's youth programs. The show is recommended for those ages 14 and older. Mask-wearing will be required. Info: innerchildstudio.org. 
Saturday, Jan. 28
Poetry Reading
7 p.m., Pelican Bay Books, 520 Commercial Ave., Anacortes 
Hear original poetry read aloud by Roberto Ascalon, Georgia Johnson and Skagit River Poetry Festival Student Poet Laureate Natalie Lahr. Donations for the artists will be accepted, and beverages and snacks will be available for purchase. Info: pelicanbaybooks.com. 
Sunday, Jan. 29
Skagit Symphony 
1 p.m., McIntyre Hall, Mount Vernon
A Children's Music Fair will kick off the return of the symphony's Family Concert. Taking place in the lobby before the show, attendees can meet musicians from the ensemble, see their instruments up close and enjoy activities hosted by family-friendly organizations. The concert begins at 2 p.m., with the theme of Music That Moves Us. Tickets are $5–$15. Info: mcintyrehall.org. 
The Blind Boys of Alabama
7:30 p.m., Lincoln Theatre, 712 S. First St., Mount Vernon 
This longtime Grammy Award-winning gospel band is known for crossing multiple musical boundaries with their interpretations of everything from traditional gospel favorites to contemporary spiritual material by songwriters such as Eric Clapton, Prince and Tom Waits. Special guest Charlie Musselwhite will also bring his blues chops to the stage. Tickets are $55–$85. Info: lincolntheatre.org. 
Before heading out to attend in-person happenings, check with individual venues to make sure the event is still taking place as scheduled.
The A-List appears weekly on Wednesdays. To submit an event for consideration, email calendar@cascadiadaily.com.