Visual Art
'Whatcomics' celebrates young local artists in annual published anthology
Teens showcase art at Lynden Library release event Saturday
January 14, 2023 at 7:15 p.m.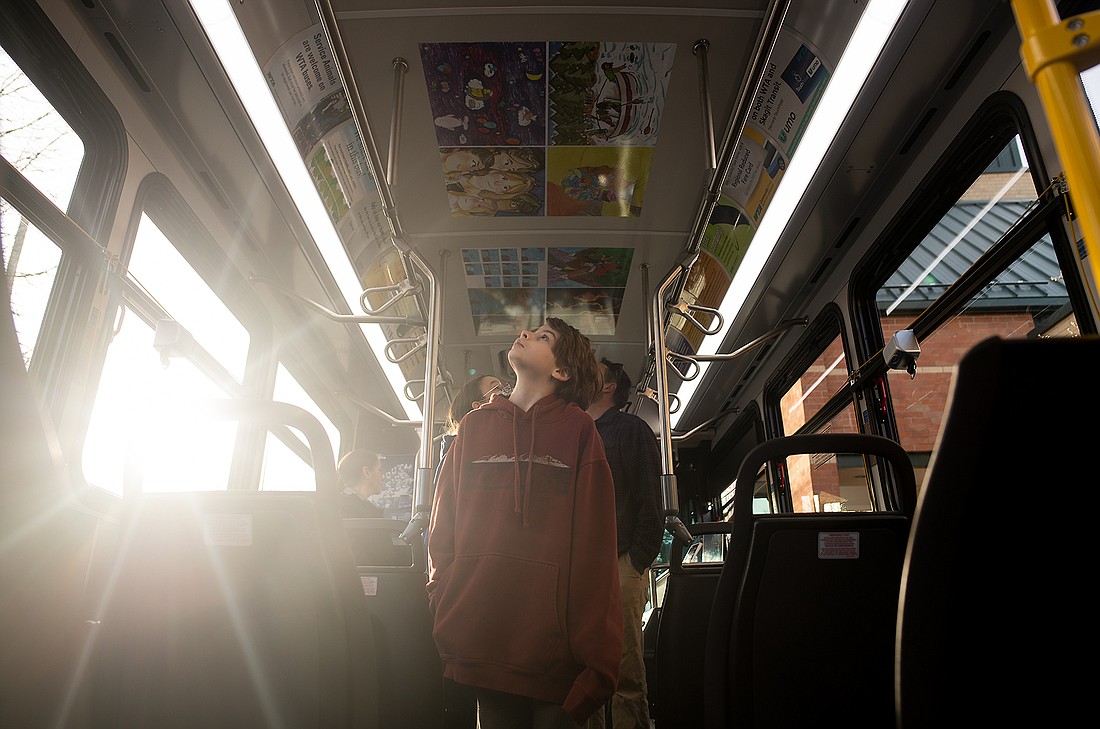 ---
---
Local teens and their families gathered at the Lynden Library Saturday afternoon to view art submitted for the annual "Whatcomics" anthology publication. 
The publication celebrates young artists around Whatcom County and give them a chance to share their art with the community. The event, which began in 2007, gave the public an opportunity to view all the submitted artwork. This year, select pieces from the publication will be featured on a new "Whatcomics" bus.
"What I love about 'Whatcomics' is what it's not — it's not a contest, it isn't themed, it's not a class assignment, it's simply a place for teens in Whatcom County to have their art shared," said Tamar Clarke, teen services coordinator for the Whatcom County Library System (WCLS).
WCLS recognized 81 young local artists within the anthology and showcase.
The art used a variety of media, including pencils, crayons, colored markers, paint and watercolor. Digital art was also featured alongside comic strips and more abstract art. Pieces depicted everything from people, characters and animals to landscapes.
"It can be a doodle, it could be a hand drawing, it could be digital art," Clarke said, "We don't have any kinds of boundaries."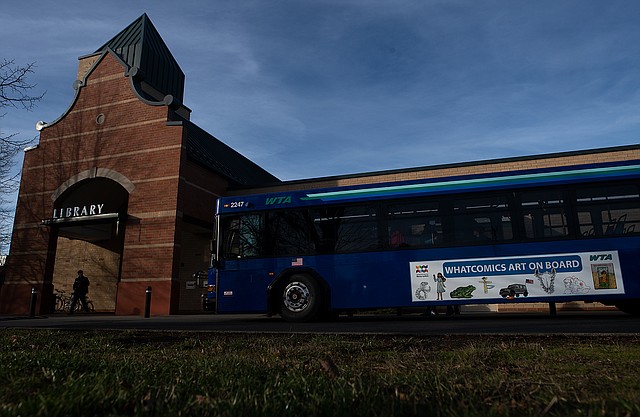 This year's publication, as well as previous years, can be found at local public libraries, school libraries (including Western Washington University) and the Washington State Library.
This year marked eighth grader Cierra Sodden's second time getting published in the anthology. She said it was cool to see her art style evolve over time.
"I already know what I'm doing next year," Sodden said. 
During Saturday's event, Whatcom Transportation Authority (WTA) unveiled its new bus featuring select artwork from "Whatcomics," which includes 12 pieces of art on its interior ceiling and additional character artwork on the exterior.
"The Whatcomics bus will be a rolling teen art gallery," said Genevieve Carrillo, WTA community relations and marketing manager, in a news release. 
This is the third year Abigail Schipper, 17, has submitted her art to "Whatcomics."
"This is crazy," Schipper said, "to see my artwork on a bus that will be traveling throughout the county that hundreds of people will be able to see."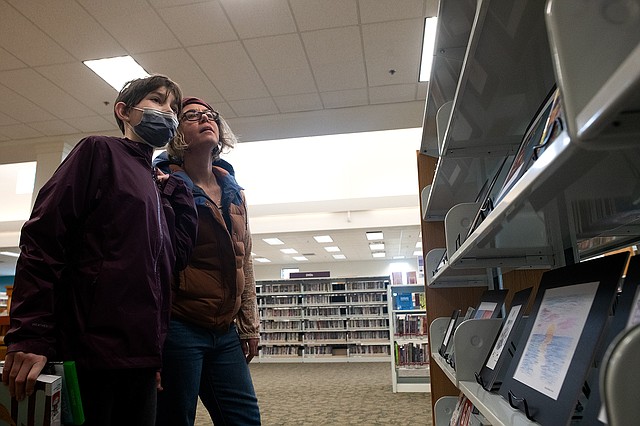 Schipper urges other teens to submit their art for publication as well. 
"It's just so cool to see," she said. "Even years from now, you can look in the book and see your art."
Mark Farmegy, 12, also has art featured on the bus. He said it felt great to see his art showcased. 
The display of young people's art on a bus coincides with the increased promotion of WTA's Youth Ride Free program, which allows anyone 17 and younger to ride public transit for free.
"Whatcomics" also publishes an annual teen poetry anthology: "A Forest of Words." Students in grades 6 through 12 are encouraged to submit their work, regardless of style or topic for the anthology. 
"It's a chance to be a published author," Clarke said.
Teens can submit their poetry online or through any of the WCLS library branches. These submissions will be accepted through March 15. More information is available on the WCLS website.