Local
Local representatives call for answers regarding mail delays
Larsen, DelBene criticize USPS for chronic backlogs, understaffing
January 13, 2023 at 2:58 p.m.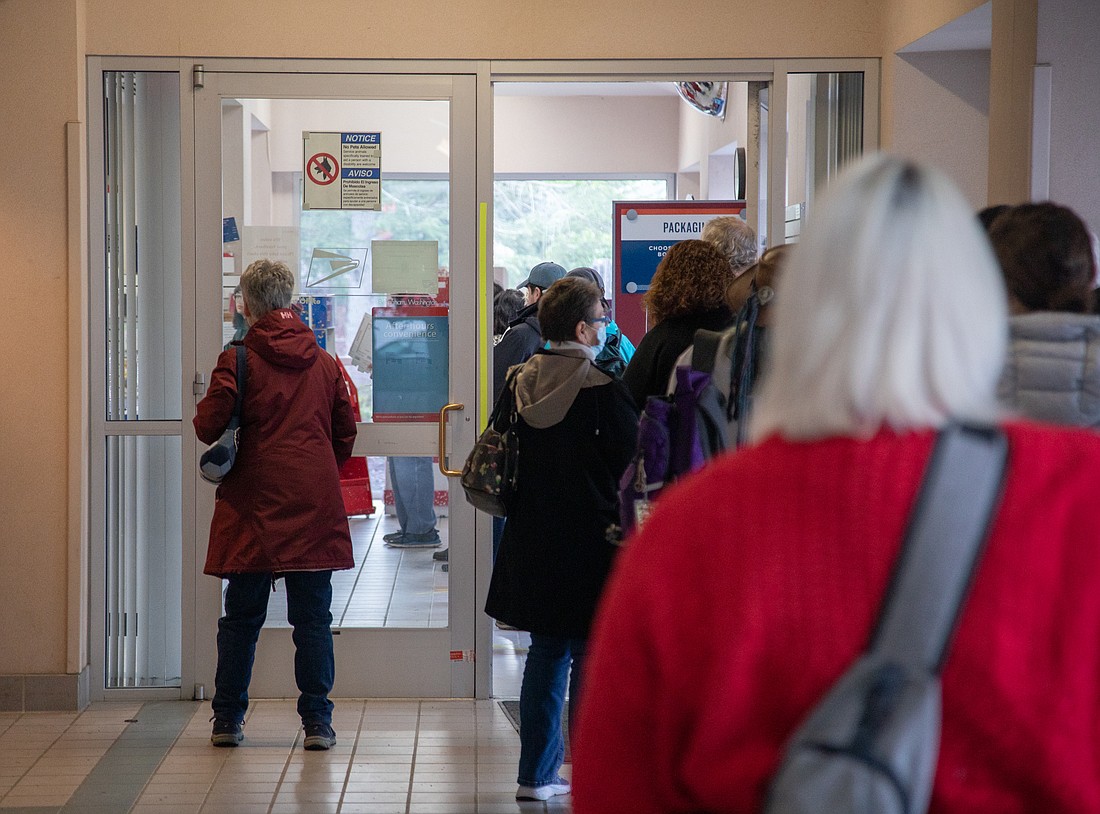 ---
---
Following continued reports of severe mail delays in Whatcom County and neighboring areas this winter, U.S. representatives Rick Larsen and Suzan DelBene sent a letter Wednesday to Postmaster General Louis DeJoy requesting answers and solutions to the problem. 
The delays, which the United States Postal Service blames on understaffing, have caused residents to miss important shipments like bills and medication, Cascadia Daily News previously reported. This winter's delays come on the heels of similar backlogs in Ferndale last summer. The representatives sent a letter to DeJoy regarding the Ferndale delays in July. 
"Following our July letter, we continued to receive regular reports of delayed mail across the region," the letter reads. According to the representatives, constituents have reported missing "paychecks, medication, court notices and other important items." 
DeJoy, to whom the letter was addressed, is a Trump appointee who has been criticized for his administration of USPS. The representatives also expressed concern about delays in election mail last fall, an issue for which DeJoy also came under fire during the 2020 election. 
"Due to staffing and volume challenges, there may be days a Whatcom County neighborhood may not receive mail," Kimberly Frum, a senior public relations representative for USPS, said in an email Monday. 
Frum said the postal service is rotating employees across routes "so customers will get mail within the following day." 
But several Whatcom County residents have reported missing mail for more than a week. Ferndale resident Bill Hall said in an email that he and his wife experienced an "eight-day interruption in deliveries," resulting in missed insurance mail and credit card payments in December. For Hall, these lapses in service show "the lack of professionalism and disregard for postal patrons' needs" at USPS, he said. 
Hall said the seemingly chronic nature of the delays has diminished his faith in USPS. When delivery resumed after the summer backlog, "we expected it was a one-time outlier," he said. 
"Now that we've experienced it again, we have lowered our expectation of timely, consistent carrier coverage," Hall said. 
To ameliorate these staffing issues, Frum said USPS is "aggressively hiring new employees to stabilize our workforce," with a goal of hiring 1,000 new Washington employees over the next few months. 
Frum said USPS is "starting the new year with more job fairs," and will continue to post listings on its website "until we are fully staffed." 
As of Friday afternoon, the USPS job search site listed three carrier positions in Bellingham, two in Ferndale, two in Blaine, three in Lynden, two in Sumas and two in Everson. Each of the job postings is open for four days. Applicants are also required to take an exam.
Hiring and employee retention at USPS is a problem, according to Larsen and DelBene.  
"We … remain concerned about the retention rate of USPS employees amid consistent reports of inadequate training of supervisors, an often monthslong hiring process that discourages interested applicants, and unpredictable and extremely long work hours that put the health and safety of current employees at risk," the representatives said in a release. 
Frum did not respond to questions regarding the cause of understaffing at USPS, only saying the service is "not immune to staffing challenges plaguing companies across the nation."  
Local USPS officials did not respond to multiple requests for comment. Larsen and DelBene said USPS customers also have had difficulty communicating with the postal service, citing reporting from Cascadia Daily News and The Bellingham Herald. 
In their letter, Larsen and DelBene requested DeJoy answer several questions regarding USPS efforts to "ensure timely mail delivery," improve hiring, retention and training and maintain communication with constituents. Additionally, the representatives asked why "USPS employees are required to prioritize package delivery over letters, flats and other classes of mail," and requested information on ways Congress could help USPS improve its service.