Basketball
D1 basketball transfer gets fresh start at Western
Jonathan Ned brings talent, experience to men's hoops
January 13, 2023 at 5:05 a.m.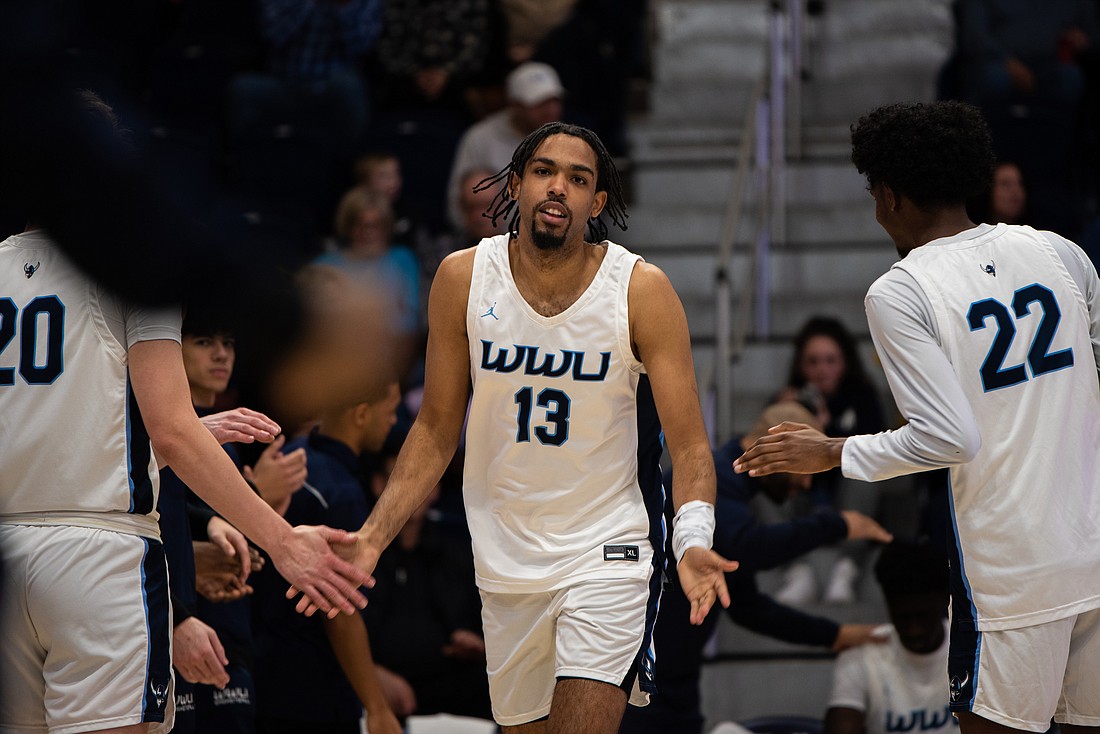 ---
---
Jonathan Ned decided to leave the University of Georgia men's basketball team after two seasons of limited action. He had no definite idea where he would next suit up as he sat in the transfer portal for months. 
That was until chance brought him to a gym in Concord, California, last summer. Ned wound up on a pickup team with former Western Washington University stars Siaan Rojas and Trevor Jasinsky, both of whom now play professional basketball internationally. 
The trio was winning game after game when the Western alumni asked Ned about his future in college basketball, Ned said. 
"He was good; he was really good," Rojas said. "I was thinking in my head, 'He'd be a perfect fit for Western.'" 
Ned connected with the Vikings coaching staff, and officially joined the team in August.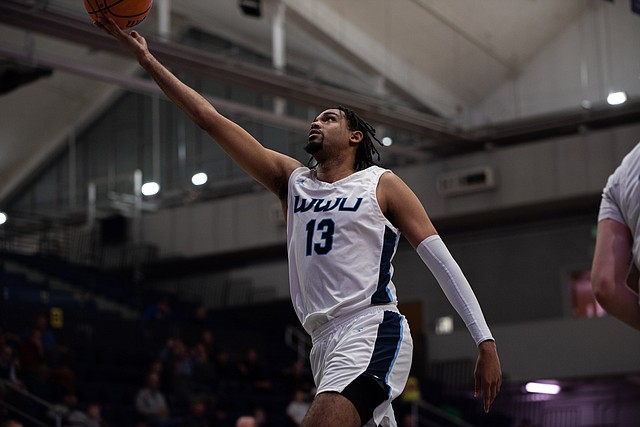 The 6-foot-9 forward has taken on the role of a high-volume shooter and adds some much-needed length on defense. He was averaging 11.7 points and 4.1 rebounds per game as of Jan. 7. 
"He's a great young man," Western head coach Tony Dominguez said. "He's a quiet leader, but he's a leader. He's totally about group and team success." 
Ned said he's had good relationships with his teammates in the past, necessary for the interest of the team. 
"I do like these guys and we really get along," Ned said. "That always helps even on the court, just knowing that we have a good relationship off the court and that we all want the same thing, which is winning." 
And he is no stranger to winning.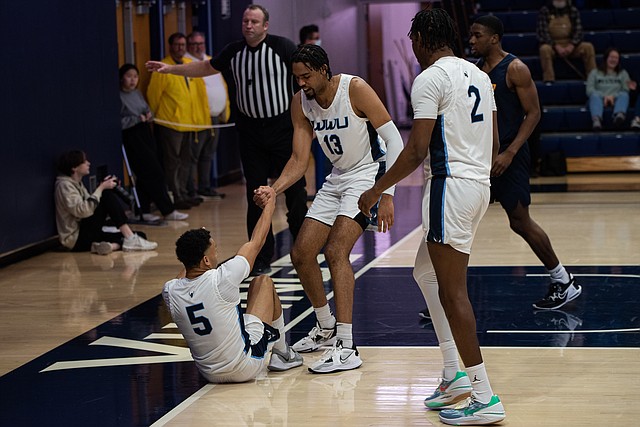 The junior started playing basketball in first grade but didn't take it seriously until his sophomore year at Heritage High School in Brentwood, California.
In his junior year, he won league MVP and led his team to the section semifinals. He won the award a second time his senior year while scoring 681 points, setting the school's single-season record. 
After graduating in 2018, Ned took his talents to South Beach, or more accurately, Eastern Florida State College, to continue his basketball career. There, he averaged 9.7 points and was ranked as the No. 15 junior college recruit in the nation by 247Sports. 
He transferred to the University of Georgia in 2020, where he averaged 6.6 minutes of action each game in his first season, resulting in 1.6 points and 1.4 rebounds per game. He sat out his second season at Georgia due to an ankle injury.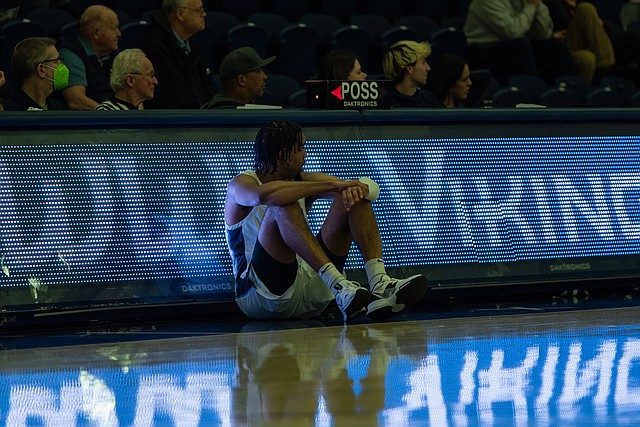 Ned knew he needed to move on from Georgia after a lack of playing time and opportunities to use his skills, he said. 
"I put a lot of time in, and I don't want to just kind of let it go to waste," he said. "I felt like my time there was kind of already up." 
After this season, Ned has one more year of eligibility left in the NCAA. After that, he wants to go as far as he can with the sport. 
"I want to play professional and try to reach the NBA, but [playing] overseas is something that I've really been thinking about, just letting basketball take me around the world. I think that's pretty cool," he said. "The only downfall is just being away from family for so long. But, at the same time, I do have to live my own life and have my own experiences. Going overseas and just getting paid to play basketball — I really can't go wrong with that."