Film
In 'My Otherland,' a man finds his authentic self
Film focuses on change, transitions
January 11, 2023 at 5:55 a.m.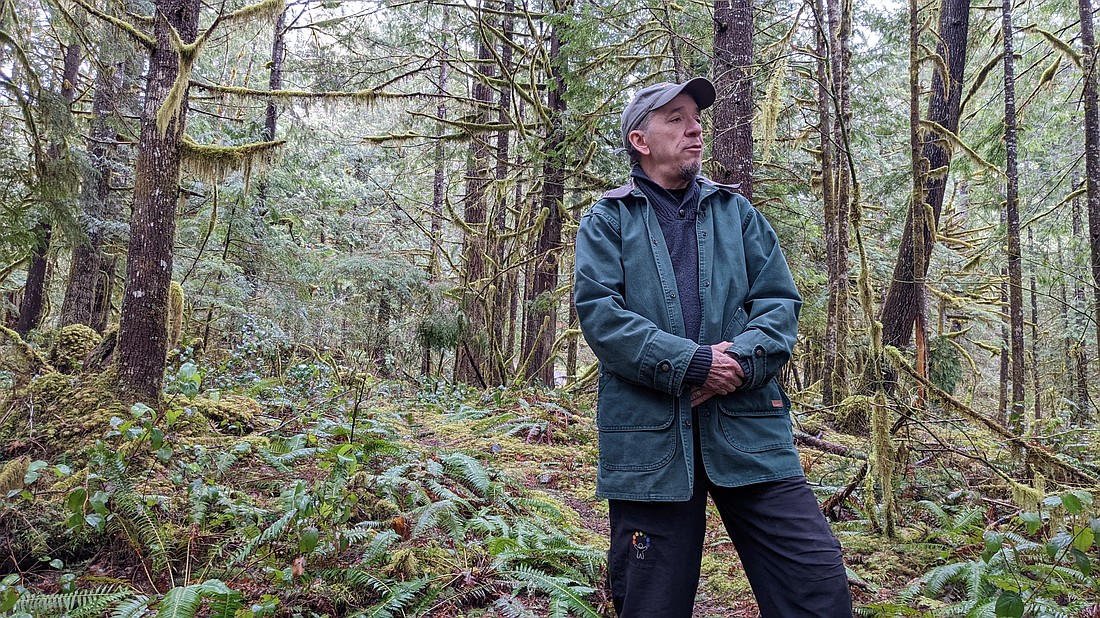 ---
---
Linden Jordan doesn't regret the 63 years he spent presenting as a woman, but he hopes by telling the story of his later-in-life transition he can help open people's hearts and minds to the idea that it's never too late to become your most authentic self.
In "My Otherland," a series of short documentaries by Mount Vernon-based filmmaker John Bowey, Jordan, now 71, speaks candidly about what compelled him to transition to Linden. Following a viewing of the 30-minute episode featuring Jordan's story on Wednesday, Jan. 18 at the Anacortes Public Library, he and Bowey will join a panel discussion designed to help people understand others in a way that encourages openness and acceptance of those they might least understand.
"The message is we're all the same," Jordan said during a recent phone interview. "We may have different life experiences, but we're all the same. We're trying to do the best we can and trying not to hurt other people. Trans kids don't hurt people. How do these kids hurt you? The topic has no business in the room of politics. Kids are dying because of it."
As the president of PFLAG Skagit (an organization supporting parents of LGBTQ+ children) and a member and chair of its speakers' bureau, Jordan — whose professional career included attorney, mental health counselor and college professor — is used to sharing his unique story. In the film, viewers get a closer look at his life. He discusses everything from his parents disowning him when he came out as a lesbian at the age of 26, to the breast cancer that led him to have a double mastectomy in 1998, to the tipping point when he realized he wanted — needed — to transition to Linden.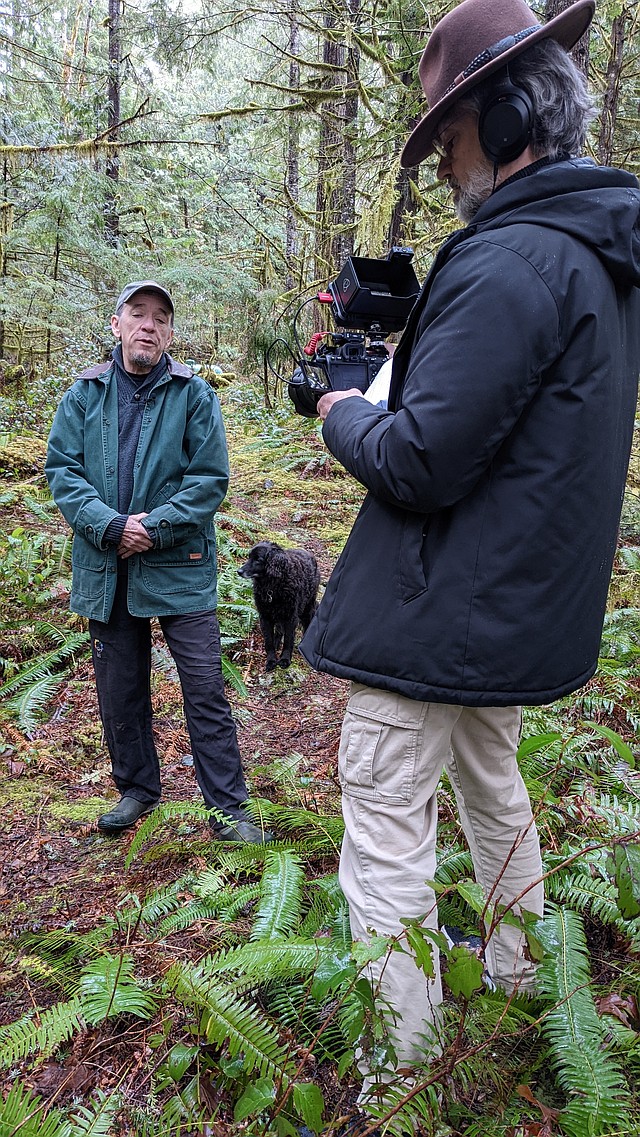 The event that changed the trajectory of Jordan's life took place when he attended a committee meeting in Bellingham put on by Planned Parenthood. It focused on transgender health care, and one of the speakers, a 22-year-old trans man, struck Jordan as being amazingly articulate and "so in touch with himself."
When his wife at the time picked him up from the meeting, Jordan recalled how he was sobbing, realizing he'd never had the feeling of belonging in his body. His spouse encouraged him to transition, and the following day he got a referral to a doctor in Seattle.
"There was a yearlong waiting list, but she called me," Jordan said in the film, smiling widely. "'You know, I think you've waited long enough,' she said. She got me in the next week, and I started testosterone."
Although Jordan's episode of "My Otherland" touches on universal topics of acceptance and understanding, there's also an intimacy to the footage. Viewers see Jordan playing the guitar, taking walks with his wife Cindy — a Lutheran pastor he met in a community choir — and sharing the conversations they had when they were dating. Before they ever moved into a sexual relationship with each other, both relayed, they discussed what it would look like.
"Cindy taught me how to accept and love the body that I have," Jordan said.
As a filmmaker, Bowey said he was struck not only by Jordan's candor, but also by how confidently he carries himself.
"He tells his story without any judgment at all from other people," Bowey said. "He doesn't display any bitterness. The ability to do that allows people to get closer to the subject. He's disarming, I suppose."
These are helpful qualities when it comes to educating people about how they should react when a loved one tells them they're gay, nonbinary, transgender, bisexual or questioning their sexuality. A section of the film sees Jordan speaking at a Rotary Club meeting, where he tells the audience the first thing they should say when someone relays this information is they love them, and there is nothing they could tell them that would change that.
The second? "Tell me what that's like for you," is a correct response, Jordan said. "Don't lecture, don't debate, just listen."
Other segments of "My Otherland" still in production focus on stories of people's triumph over stigma and alienation, such as couple Kevin and Danielle Riley, who went from being in a cycle of addiction and homelessness to becoming ordained priests and board members of a large nonprofit organization in Burlington.
Another puts the spotlight on Colonel Grethe Cammermeyer, a woman who, after serving 25 years in the United States military, was discharged from the army for stating she was a lesbian during a security clearance. Her efforts to challenge the discharge in federal court led to her reinstatement, and also caused her to spend the next 17 years advocating for the repeal of the "Don't Ask, Don't Tell" policy. Today, the activist and LGBTQ+ icon lives with her wife Diane Divelbess on Whidbey Island.
Jordan has met Colonel Cammermeyer, and said their lives were similar up until the time he transitioned.
"I lived as a lesbian, fighting for marriage equality and all of that," Jordan said. "Going through both of those worlds has been interesting too. Her story is also my story, but I never had the courage she had. I'm still in awe of her. Through her, I'm living a part of my life, too.
"I've been in the realm of trying to create cultural change all my life in one way or another," he added. "The truth remains that we're in many ways a limited species. One reason we did the film is that what's happening in the environment for trans kids has to change. We can't keep losing our kids to suicide or homicide. That's about our culture."
"My Otherland" screens at 6 p.m. Wednesday, Jan. 18 at the community meeting room at the Anacortes Public Library, 1220 10th St. The film will be followed by a discussion with John Bowey, and Linden Jordan and other transgender panelists. Entry is free. Info: library.cityofanacortes.org. 
A previous version of this story misspelled filmmaker John Bowey's name. The story was updated at 12:09 p.m. Wednesday, Jan. 11 to reflect this change. The Cascadia Daily News regrets the error.