The A-List
A&E calendar: Markets, jazz, art events and circus acts
A curated list of happenings in Whatcom and Skagit counties
January 11, 2023 at 5:20 a.m.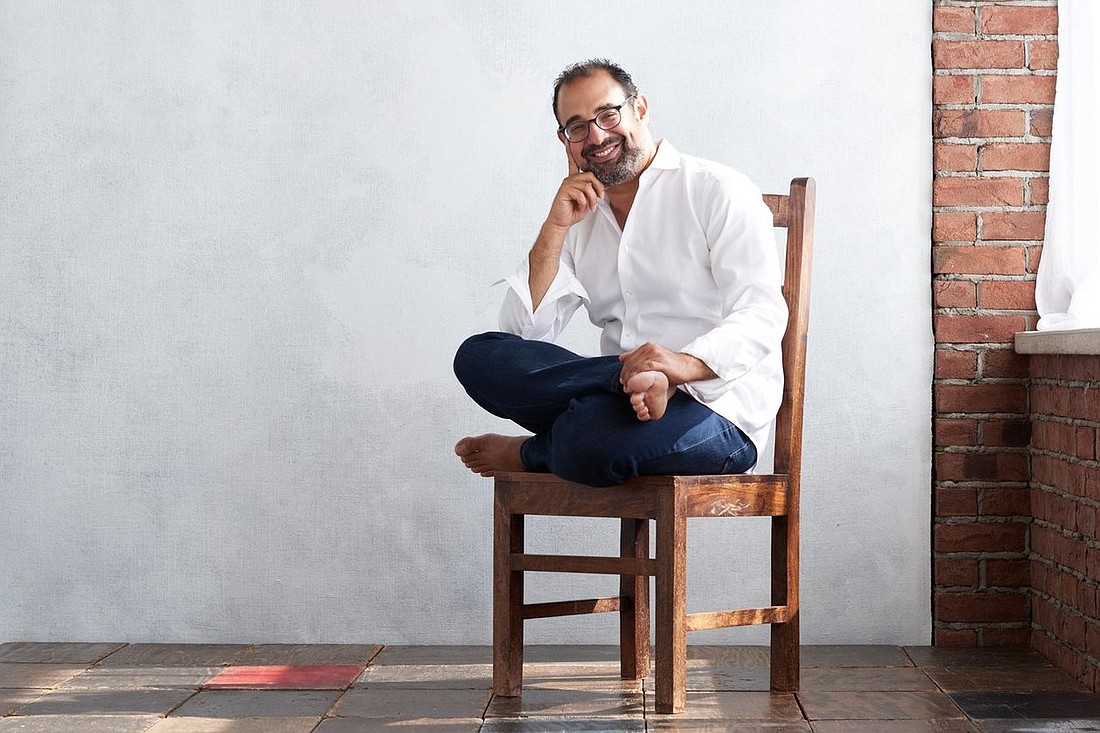 ---
---
Wednesday, Jan. 11
Greg Williamson Quartet
6:30 p.m., FireHouse Arts and Events Center
Lauded jazz drummer, percussionist and composer Greg Williamson will lead this band. The event will be hosted by the Jazz Center of Bellingham. Tickets are $10–$20. Info: jazzcenterofbellingham.org.
Thursday, Jan. 12
Winter Exhibits Opening
6–8 p.m., Jansen Art Center, 321 Front St., Lynden
Attend an opening reception for a "Winter Juried Exhibit," "Emily Paul: Portraying Personality," "David Scherrer: Morocco 2019" and "Lorna Libert: Buildings, Boats and Birds." The exhibits will all be on display through April 7. Info: jansenartcenter.org.  
MLK Human Rights Conference
Thursday through Saturday, in-person and online
The Whatcom Human Rights Task Force kicks off its 25th annual Rev. Dr. Martin Luther King, Jr. Human Rights Conference with a Poetry Night at 6 p.m. at 1302 Commercial Ave. (the event will also be livestreamed). "From Divine Dissatisfaction to Joyful Liberation: How do We Co-create a Beloved Whatcom County?" will be the focus of Friday's opening ceremony and keynote speech (online). From 9 a.m. to 4 p.m. Saturday, a full day of workshops and community spaces will be hosted on Zoom. Info: whrtf.org.
Whatcom READS
7 p.m., online
"She Travelled Solo: Strong Women in the Early 20th Century" will be the focus of a Whatcom READS program related to Jess Walter's book "The Cold Millions." The virtual event will be led by Tessa Hulls. Inspired by her own 5,000-mile solo bicycle ride, she researched little-known intrepid female adventurers and will describe why female role models are vital in affecting social change. Please pre-register to get the Zoom link. Info: whatcomreads.org. 
The GBU
7:30 p.m., Upfront Theatre, 207 Prospect St.
Bellingham's longest-running improv show, "The Good, the Bad, and the Ugly," takes place every Thursday, featuring a rotating performance format as well as special guest players to make sure audiences get a show that can go just about anywhere. Tickets are $10-$15. Info: theupfront.com.
'When Jack Met Jill'
8 p.m., New Prospect Theatre, 207 Prospect St.
Bellingham Theatre Guild presents this one-act play by Adam Szymkowicz at 8 p.m. Thursday through Saturday and 1 p.m. Sunday at the Lucas Hicks Auditorium. The play follows the mostly-post-bucket lives of the storybook couple throughout time and the ages as they struggle with the definitions of their relationship to each other. The play is the guild's official entry to the Kaleidoscope State Theatre Festival, which takes place Feb. 9–12 in Tacoma. Tickets are $15. Info: newprospecttheatre.org.
Menace on the Mic
8:30 p.m., Menace Brewing, 2529 Meridian St.
Want to take a chance at performing standup comedy? Show up early to sign up for your spot, then stick around to see the action unfold. The free event takes place every other Thursday. Info: menacebrewing.com.
Friday, Jan. 13
PROMPT
6–9 p.m., FireHouse, 1314 Harris Ave.
Join other writers, speakers, singers and movers at PROMPT: An Evening for Poets. The event's proposition is that the whole evening is a prompt and a good excuse to come together with anyone curious about what it means to create, share and lean into what you love about writing, music and movement. Please sign up in advance to perform. Entry is $1–$23 (pay what you will). Info: firehouse-aec.com.
50 Shades of Velvet
7:30 p.m., Upfront Theatre, 207 Prospect St.
Every Friday and Saturday through January, watch this improvised romance novel come to life as performers create for you the most (awkwardly) sensual and (hilariously) passionate love stories. Please note the shows will likely contain adult themes and sexual content that may be inappropriate for some. At 9:30 p.m., stick around for Upfront Classic, an improv games show. Tickets are $10–$15. Info: theupfront.com.
Saturday, Jan. 14
Semiahmoo Sips
2–4 p.m., Semiahmoo Resort, Blaine
Every Saturday, head to a special wine tasting hosted in the Semiahmoo Wine Cellar, where a sommelier pours samples of four different wines from a rotating menu. Charcuterie and cheeses to pair with the wines are also available for purchase. Entry is $20 per person, and no registration is required. Attendees receive 15% off their cellar bottle of choice. Info: Semiahmoo.com.
Art Market
2–6 p.m., Lorikeet Bar, 215 W. Holly St.
Local artists will show and sell their creative goods at this monthly event, which takes place on the second Sunday of every month in the shared space between Lorikeet, Black Sheep and Goat Mountain Pizza. Info: jessica@blacksheepbellingham.com.
Quartetti
7 p.m., FireHouse, 1314 Harris Ave.
The Bellingham Community Chamber Orchestra presents an eclectic selection of movements from string quartet literature performed by the full orchestra. All works will be played without a conductor in the tradition of string quartets. Info: firehouse-aec.com.
Sunday, Jan. 15
American Legion Breakfast
8–11 a.m., 701 Murdock St., Sedro-Woolley
All ages are welcome at this monthly breakfast, which includes eggs to order, bacon, sausage links, ham, omelets, hash browns, biscuits and gravy, pancakes and French toast. Entry is $5 for children, $8 for adults. Info: Sedro-woolley.com.
Bellingham Symphony Orchestra
3 p.m., Mount Baker Theatre, 104 N. Commercial St.
Soloists David Feingold (guitar), Yaniv Attar (guitar), Erika Block (clarinet) and Denise Dillenbeck (violin) will join this "Vivaldi Reimagined" concert, featuring Vivaldi like you've never heard before. Ryan Dudenbostel's engaging and informative pre-concert lecture will take place at 2:15 p.m. in the smaller Walton Theatre. Please note face masks are required for all BSO performances. Tickets are $15–$39. Info: mountbakertheatre.com.
Whatcom Sound Jazz
3 p.m., FireHouse, 1314 Harris Ave.
"Jazz in the Heart of Winter" will feature the group's original Vocal Jazz Ensemble and the premiere of the new Jazz Choir. Hear jazz standards, Latin arrangements, big band sounds and tight vocal harmonies. Tickets are $20 online or at the door. Info: whatcomsoundjazz.org.
Vaudevillingham
7 p.m. and 9 p.m., Cirque Lab, 1401 6th St.
Bellingham Circus Guild hosts its monthly "uncensored, un-curated, unprofessional, unapologetic" community open stage fundraiser. The event takes place on the 15th of each month, showcasing local talent as well as traveling out-of-town guest performers. The early show is family-friendly, and anything goes at the 9 p.m. performance. Suggested donation is $10–$25. Info: bellinghamcircusguild.com.
Thursday, Jan. 19
Bellingham Folk Festival
Through Sunday, throughout Bellingham
Sessions/jams, workshops, concerts and dances will take place at various venues throughout the downtown core, including The Majestic, The Blue Room, Honey Moon, Brandywine Kitchen, Champlin Guitars and Aslan Depot. Tickets are required for some shows and events, others are free. Weekend passes are $75–$100. Info: thebellinghamfolkfestival.com.
Banff Film Festival
7 p.m., Mount Baker Theatre, 104 N. Commercial St. 
Explore the edge of believable when the Banff Centre Mountain Film and Book Festival makes a stop in Bellingham. Stand on the highest peaks, visit locations and people from around the globe, ski the steepest slopes and enjoy the best of outdoor mountain filmmaking. Tickets are $8–$11. Info: mountbakertheatre.com.  
Kelly Casperson
7 p.m., Village Books, 1200 11th St.
Dr. Casperson will discuss ideas from her book "You Are Not Broken: Stop Should-ing All Over Your Sex Life." With real-life stories, ideas for journaling, and tips to get the conversation going, this book is described as the "sex empowerment secret weapon you really need to live the life you've always wanted." Advance registration is recommended. Info: villagebooks.com.
'Heathers: The Musical'
7 p.m., New Prospect Theatre, 207 Prospect St.
Little Lemon Productions presents the teen edition of this play based on the film written by Daniel Waters at 7 p.m. Thursday and Friday, 2 p.m. and 7 p.m. Saturday, and 2 p.m. Sunday at the venue's Lucas Hicks Auditorium. The plot follows Veronica Sawyer, a brainy and beautiful teenage misfit who hustles her way into a powerful and ruthless clique at Westerberg High School — the Heathers. The Sunday matinee will feature the understudy performers. Tickets are $15–$20. Info: newprospecttheatre.org.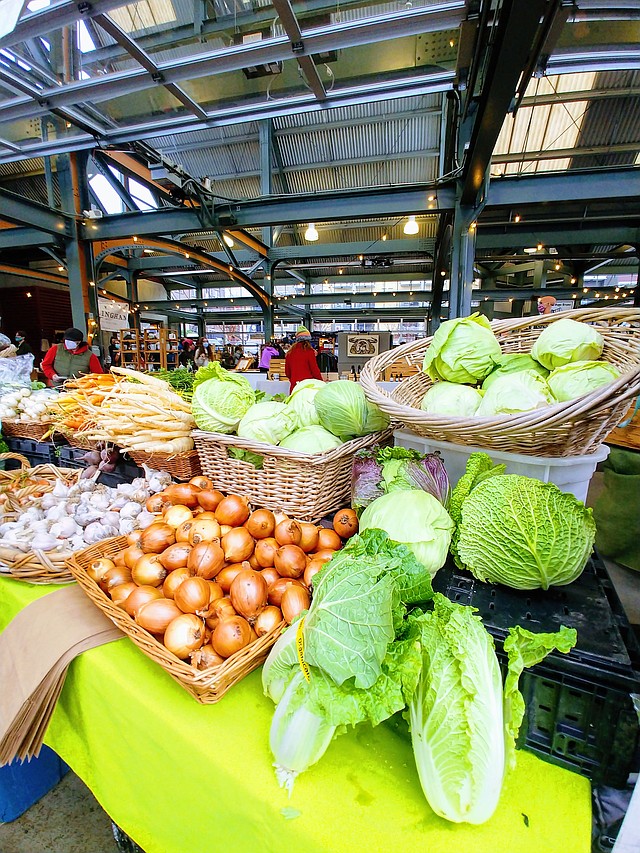 Friday, Jan. 20
'Starmites the Musical'
7 p.m., Bellingham Arts Academy for Youth, 1059 N. State St.
BAAY students ages 13–17 will bring this 1980s sci-fi fantasy musical to life with performances at 7 p.m. Friday, 2 p.m. and 7 p.m. Saturday, and 2 p.m. Sunday. The play follows a shy teenager named Eleanor who has learned to avoid the pains of growing up by escaping into fantasy. Tickets are $12–$18. Info: baay.org. 
'Letters Aloud: Road to Fame'
7:30 p.m., Mount Baker Theatre, 104 N. Commercial St.
As part of the Out of the Box Theatrical Series, letters will come to life during this performance in MBT's intimate Walton Theatre. The show charts the course of celebrity through the correspondence of famous folks such as Stephen King, Andy Warhol, Emily Dickinson, Bruce Lee, Marilyn Monroe and even Tom Hanks. Tickets are $24.50–$29.50. Info: mountbakertheatre.com.
Saturday, Jan. 21
Winter Farmers Market
10 a.m. to 2 p.m., Depot Market Square, 1100 Railroad Ave.
Bellingham Farmers Market hosts this monthly gathering featuring locally grown produce, arts and crafts, and food vendors. Additional winter markets take place Feb. 18 and March 18 before the weekly market begins on the first Saturday of April. Info: bellinghamfarmers.org.
Dockside Market
10 a.m. to 2 p.m., Squalicum Harbor, Gate 5
Local fisherfolk will be selling their fresh and frozen wares at this twice-monthly market. Visit the dock early to find the best selection of seafood options. Details and participating vendors and products are posted 24 hours ahead of sale days. Info: bellinghamseafeast.com.
Wobblies Presentation
1 p.m., Ferndale Library, 2125 Main St.
As part of Whatcom READS, archivist Conor Casey will lead a presentation focusing on the Industrial Workers of the World (IWW) — also known as the Wobblies. He'll discuss the dynamic history of the labor and social justice movements of the Pacific Northwest through the frame of the collections of the IWW, which are featured in Spokane-based author Jess Walter's book "The Cold Millions." Entry is free. Info: whatcomreads.org.
Steve-O's Bucket List Tour
7 p.m., Mount Baker Theatre, 104 N. Commercial St.
The "Jackass" star, stand-up comedian and bestselling author will bring his XXX-rated, multimedia comedy show to town for one night only. Not only are the stunts more ridiculous than what you already know Steve-O for, but he will also perform them all himself. Tickets are $38.50–$51.50 (the show is sold out, but there may be a waiting list). Info: mountbakertheatre.com.
Epic Queen
7:30 p.m., Lincoln Theatre, Mount Vernon
Hits such as "We Will Rock You," "Another One Bites the Dust," "We are the Champions" and "Fat Bottomed Girls" can be heard at the live tribute to the band Queen. Epic Queen aims to pay tribute to some of the group's best music and deliver an authentic portrayal of Freddie Mercury, one of the best frontmen of all time. Tickets are $48–$88. Info: lincolntheatre.org.  
Pearl Django
7:30 p.m., Jansen Art Center, 321 Front St., Lynden
Expect pristine and dexterous string work and the steady pulse of rhythm guitar and unmistakable swing when this lauded ensemble performs the music made famous by Django Reinhardt and Stephane Grappelli, traditional jazz classics and original compositions. Tickets are $25. Info: jansenartcenter.org.
Before heading out to attend in-person happenings, check with individual venues to make sure the event is still taking place as scheduled.
The A-List appears weekly on Wednesdays. To submit an event for consideration, email calendar@cascadiadaily.com.