Basketball
Meridian girls basketball blows by Blaine
Trojans defeat Borderites 60-39 behind Maris Baklund's 21 points
January 10, 2023 at 11:10 p.m.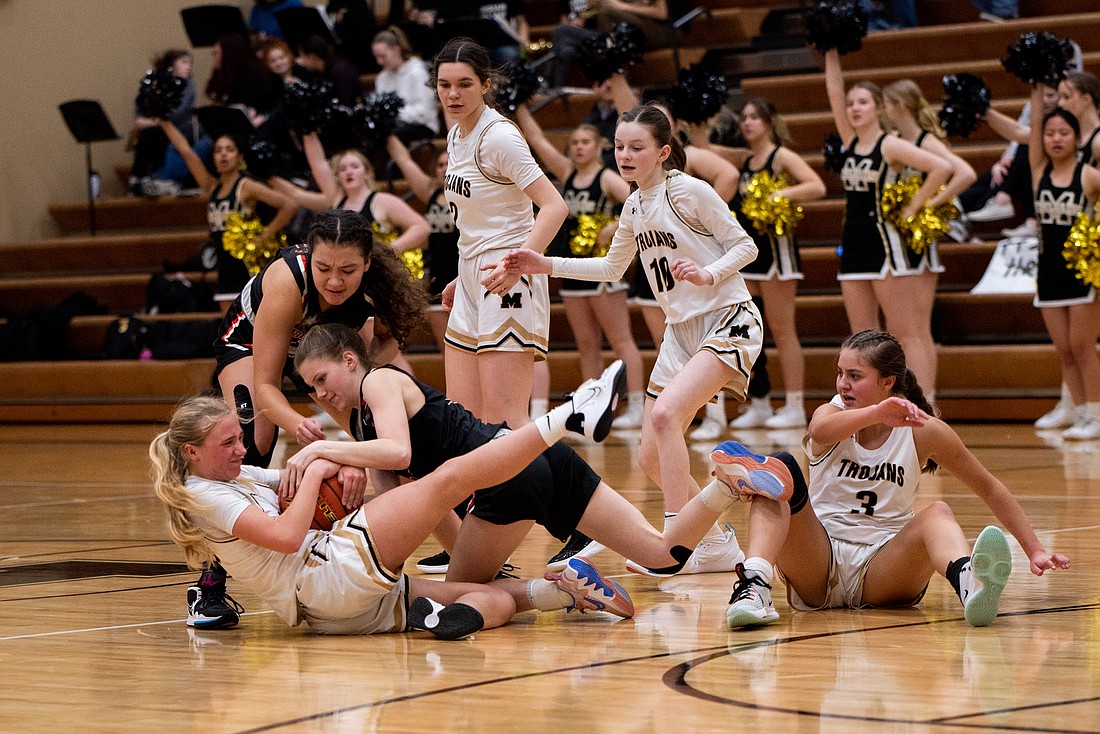 ---
---
LAUREL – Meridian girls basketball picked up its third victory of the season at home against the Borderites of Blaine on Tuesday night. 
The Trojans posted a season-high scoring effort in the 60-39 win despite playing the contest with only seven active players.
"We needed that one," said Meridian coach Bree Park. "We're a tight group and we love going out and competing as a group."
After a fairly even first two minutes of regulation, the Trojans started to pull away by winning a few possessions off of Borderite misses, ending the first quarter up 20-11.
Blaine remained engaged, starting the first four minutes of the second quarter with a 6-2 run to make it 22-17, but that was the closest margin for the remainder of the contest.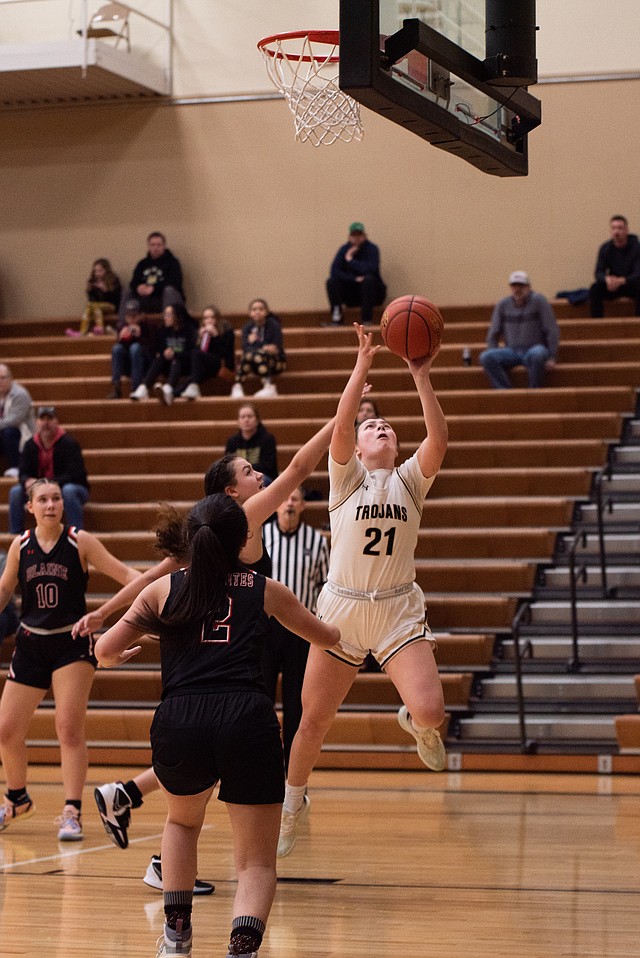 "We've improved since the first game and we know we still have a lot to work on," said Blaine assistant coach John Pope, who filled in for head coach Gracie Phelps. "[The team] is buying in, but it just didn't go our way tonight."
Meridian senior guard Maris Baklund splashed a 3-pointer to stop the bleeding, and the Trojans continued to extend their lead.
Baklund finished with a game-high 21 points, trailed by fellow Meridian senior Avery Neal who tacked on a 16.
Neal, normally a guard, played post in the game due to an injury to the Trojans' lone big.
Blaine was led by senior Jordyn Vezzetti with 18 points and junior Deja Dube with 15 of her own.
"We rely on our seniors a lot, we need to run our offense through them and communicate on defense and I was pretty happy with our play tonight," Park said.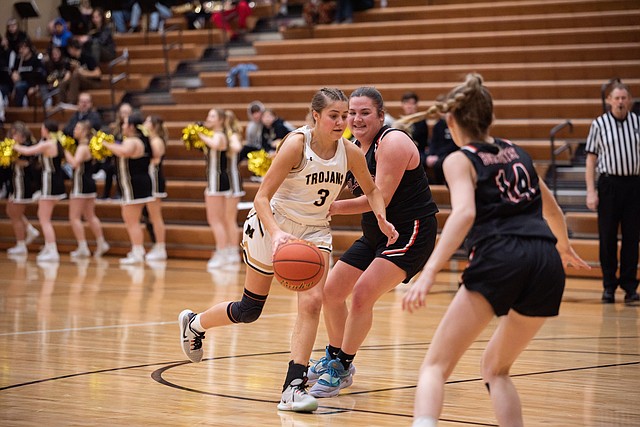 Blaine closed out the half with a pull-up mid-range jumper seconds before the buzzer to make it 34-23, but the small Meridian squad came roaring into the second half with revamped energy.
The team outscored Blaine 24-16 in the second half despite a 9-point fourth-quarter effort from Vezzetti.
Meridian moved to 3-7 overall and 2-6 in the Northwest Conference. The win helped the Trojans eclipse the Borderites on the league standings, and Blaine is now 3-8 overall and 1-6 in the conference.  
The Trojans will next face Lynden Christian (11-2, 6-1 NWC) at home on Thursday, Jan. 12 at 7:15 p.m.
Blaine will travel to Lynden (12-2, 7-1 NWC), also on Thursday, Jan. 12, at 7:15 p.m.