Education
Whatcom County students feel social media's mental health effects
Companies respond to allegations brought by Seattle Public Schools lawsuit
January 9, 2023 at 4:03 p.m.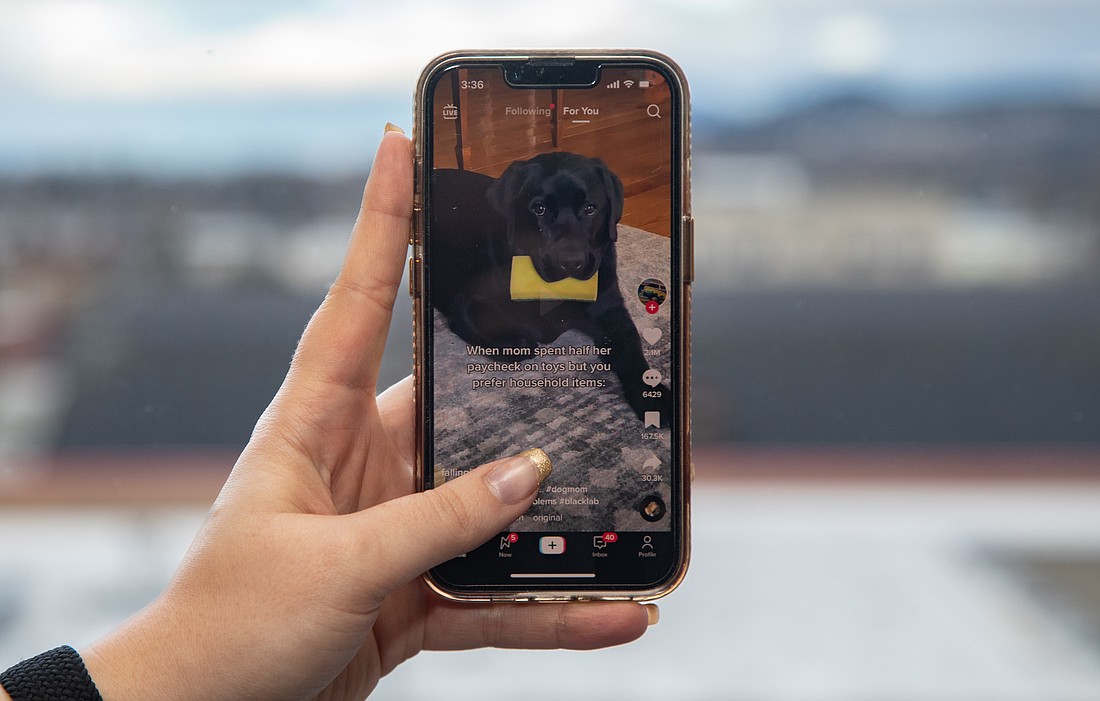 ---
---
Seattle Public Schools filed a lawsuit against several social media companies on Friday, citing mental and emotional exploitation of students. The effects of social media are gaining attention across the state and country, including in Whatcom County. 
The lawsuit alleges companies like TikTok, Meta, Snap and YouTube use their algorithms to exploit young, vulnerable students, and have caused a mental health crisis in the youth population.  
"We are confident and hopeful that this lawsuit is the first step toward reversing this trend for our students, children throughout Washington state, and the entire country," Seattle Public Schools Superintendent Brent Jones said in a district statement.  
Whatcom County has not been spared the negative effects of social media that Seattle Public Schools brought to light. 
Some schools in Whatcom County participated in a Healthy Youth Survey in 2021 of grades six, eight, 10 and 12 that covered numerous aspects of physical and mental health of students. 
The survey found nearly half of 12th grade students in Whatcom County use social media for two or more hours per day, with around 14% reporting five or more hours of usage on an average school day. 
More than half of students surveyed in 12th grade reported they felt some feelings of withdrawal while away from the internet, and more than 60% felt a loss in motivation to do other things due to their internet usage. 
In response to the question, "During the past 12 months, did you ever feel so sad or hopeless almost every day for two weeks or more in a row that you stopped doing some usual activities?" just more than 40% of 12th grade students in Whatcom County agreed.
David VanderYacht, superintendent of Lynden School District, noted in response to the lawsuit there are a number of factors that contribute to stress in young students and the district remains committed to maintaining a safe and proactive learning environment for all. 
"Our use of resources will remain focused on responding to the varied needs students are presenting as barriers to their learning and social-emotional development," VanderYacht said. 
While Snap Inc. could not comment on specific active litigation, it ensured in a statement to Cascadia Daily News on Monday that it keeps the well-being of its community at high importance. 
"We will continue working to make sure our platform is safe and to give Snapchatters dealing with mental health issues resources to help them deal with the challenges facing young people today," the statement said. 
In a statement from Meta, the company clarified it wants teens to be safe online and pointed out a few of the tools and strategies it uses to do so.  
"We don't allow content that promotes suicide, self-harm or eating disorders, and of the content we remove or take action on, we identify over 99% of it before it's reported to us," said Antigone Davis, Meta's global head of safety. "We'll continue to work closely with experts, policymakers and parents on these important issues." 
TikTok and Google did not immediately respond to requests for comment.