Places & Things
Places & Things: January 2023
El Capitan's Taproom opens, Antler sets Valentine's pop up
January 6, 2023 at 5:00 a.m.
|
Updated January 26, 2023 at 6:14 a.m.
---
---
Places & Things is updated regularly throughout the month with new business openings, closings and changes.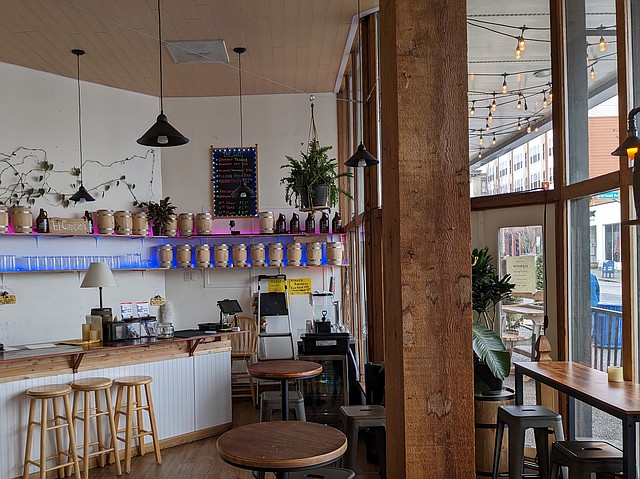 The Crow's Nest Taproom at El Capitan's has opened in the former Babygreens space at 1201 Cornwall Ave., unit 103 in downtown Bellingham. The Taproom, next door to El Capitan's, initially is open Thursday through Saturday, 4 p.m. to midnight after a soft opening on New Year's Eve and said it "just added a pinball machine as well." Babygreens earlier relocated to the Fairhaven neighborhood. 
Antler Baking Company is doing a Valentine's Day-themed pop up as it readies its new retail space for an official spring opening. Located in front of where the cakes and treats bakery has its commercial kitchen at 1301 Fraser St., units A105-A106 in Bellingham's Puget neighborhood, the event will take place Sunday, Feb. 12 from 12 to 4 p.m. Owner Veronica Stendahl said the pop up is "the first event in the retail space" and includes eight local vendors, from Heidi Hull Design jewelry to El Fuego hot sauce and, of course, Antler itself.
The food trailer Sweet as Waffles announced it plans to open a brick-and-mortar space in downtown Bellingham this spring, and has applied for a state liquor license at 122 E. Magnolia St. The waffle-centric trailer has been a fixture at Stemma Brewery's 2039 Moore St. location in Bellingham. The owners confirm once the storefront opens the food trailer will stop operating, but they'll continue with "our small mobile trailer for weddings and private events."
Forthcoming JP's Restaurant and Bar said it will be located in, and also will reopen, a bowling alley in Friday Harbor. A post on social media said to expect stages, starting with the restaurant and bar mid-to-late February and the bowling alley in March. The spot at 365 Spring St. on San Juan Island is where Paradise Lanes used to be. JP's said its restaurant concept will be "a Mexican spin on a bowling menu" and there will also be "new arcade equipment, a full virtual golf system, pool tables and more." 
Matia Kitchen & Bar at 123 N. Beach Rd. in Eastsound has closed, for now. The Orcas Island culinary attraction, recently named as one of the "best restaurants in Washington state" by Seattle Met magazine along with Bellingham's Carnal, will apparently not reopen for the season on Valentine's Day as its website stated. Instead, another website promises a new Matia Kitchen is "opening March" at 382 Prune Alley in Eastsound. The Seattle Times reported the closure of the original location followed disagreements between owners.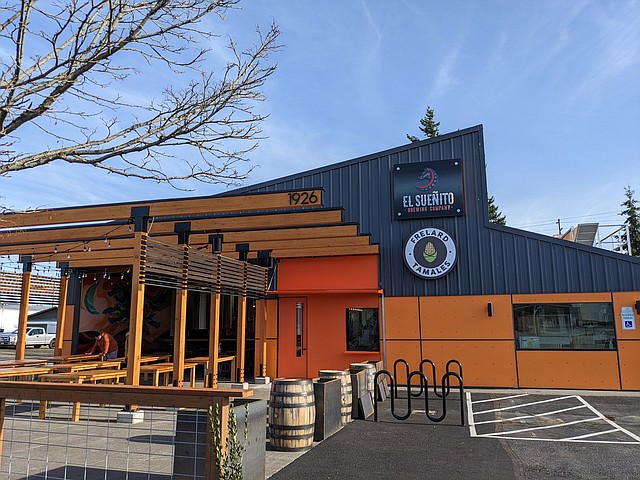 El Sueñito Brewing Company & Frelard Tamales has set Friday, Feb. 17 as its grand opening date at 1926 Humboldt St. in Bellingham's Sunnyland neighborhood. In an email to those who RSVPed for news, the brewery and eatery wrote that its grand opening weekend will be "family and dog-friendly (dogs welcomed in the patio) and will feature music, raffles and of course, our handmade tamales and beers with a small selection of ciders, non-alcoholic drinks and cocktails … yes, margaritas are on the menu!" Doors will be open 11 a.m. to 10 p.m.
Southern inspired farm-to-table restaurant The Bistro at Shuksan reopened Thursday, Jan. 19 after being closed following heavy snow and needed repairs, according to a Facebook post. Matthew Boudousquie, executive chef and food and beverage director, said it closed after Dec. 17 when it lost power and had to replace most of its fire suppression system. Hours at 1500 E. Axton Rd. in Bellingham at Shuksan Golf Club are 11 a.m. to 8 p.m. Wednesday through Sunday, and 11 a.m. to 3 p.m. Monday and Tuesday.
AMC Cascade Mall 14 is "temporarily closed due to unforeseen maintenance," according to the AMC Theatres website. No expected reopening date is listed. The movie multiplex at 200 Cascade Mall Dr. in Burlington shut down, the Skagit Valley Herald briefly reported, after the fire alarm system was "found to be noncompliant with city standards."
Elements Massage, a national massage therapy franchise chain, said it is opening soon at 318 36th St. in the Happy Valley neighborhood of Bellingham. The company's website promotes weekly and monthly massage sessions and memberships.
The downtown Bellingham vegetarian/vegan restaurant Quantum Leaf at 1149 N. State St. reopened Jan. 13 after a winter break, resuming normal hours of 12 to 7 p.m., Friday through Sunday. The owners said in a Facebook post that they are still looking for a buyer, either for the entire business or the lease and equipment.
Whatcom County Health Department has "fully reopened" the lobby of its offices at 509 Girard St. in Bellingham's Lettered Streets neighborhood to the public, effective Tuesday, Jan. 17. A Whatcom County social media post said lobby hours are Monday through Friday, 8:30 a.m. to 4:30 p.m.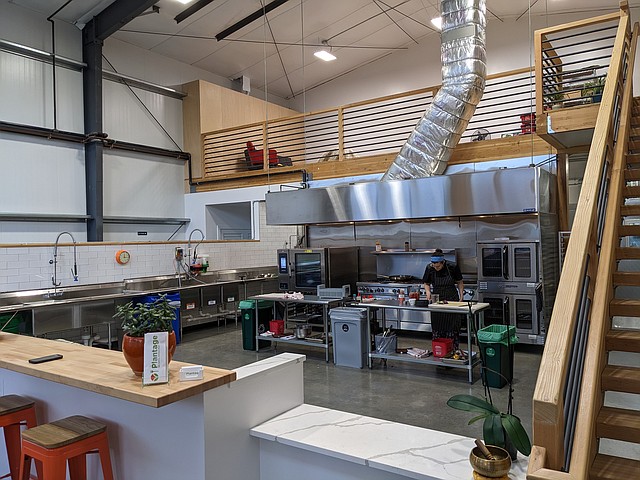 Locally owned prepared meal company Plantage has opened in Bellingham. The "plant-based, whole-foods, meal subscription service" had a soft opening for three months, according to Chris Wilson, chef/owner, and now is fully open to the public. Plantage operates out of a spacious commercial kitchen in the Sunnyland neighborhood at 2138 Grant St., and Wilson said it specializes in "well-composed, nutrient-dense, organic and local foods" with scratch-made recipes and new menus every week.
Community radio station KMRE has a new home: Whatcom Community College (WCC). WCC announced that KMRE 102.3 FM will be affiliated with, and headquartered on, the WCC campus. KMRE recently received FCC approval to increase its transmitter power from 100 watts to 2,000 watts, which WCC said will expand the station's reach to all of Whatcom County and most of the San Juan Islands. WCC promises "new programming produced in coordination with college journalism courses, as well as with other WCC programming teams."
Carnal picked up an honor from Seattle Met. The lifestyle magazine named the Bellingham restaurant as one its five best restaurants in what it defines as "Western Washington" — outside of the Seattle metro area. Plus, the editors write, "You'll not find a better jerky in the entire state of Washington—and it's available by mail order." Also getting a nod in the section named "The Coast," Matia Kitchen and Bar on Orcas Island and Ursa Minor on Lopez Island.
The Beauty Mark Boutique has opened a second location in Bellingham at 3060 Northwest Ave. in the Columbia neighborhood which it says is a "full-service nail salon" and also offers waxing, lashes and skin care. The original location, which opened in 2020 at 2404 Elm St. in the Columbia neighborhood, provides cosmetic teeth whitening, lashes, waxing, skin care and other services. Beauty Mark operates by appointment only, and is closed on Mondays. 
The Third Planet in downtown Bellingham has a new owner and a slightly new name. Long-time manager Erika Millage, who has been with the store at 200 W. Holly St since it opened in 2014, assumed ownership from David Jess on Jan 1. At the same time, the store officially changed its name from The Third Planet to Third Planet Boutique. In an announcement, the store said it will "continue providing the high quality, carefully curated selection of products and maintain the excellent level of customer service that Third Planet has offered to the community for the last nine years." A celebration is planned at the store during Downtown Bellingham Partnership's next First Friday event on Feb. 3 from 5 p.m. to 8 p.m.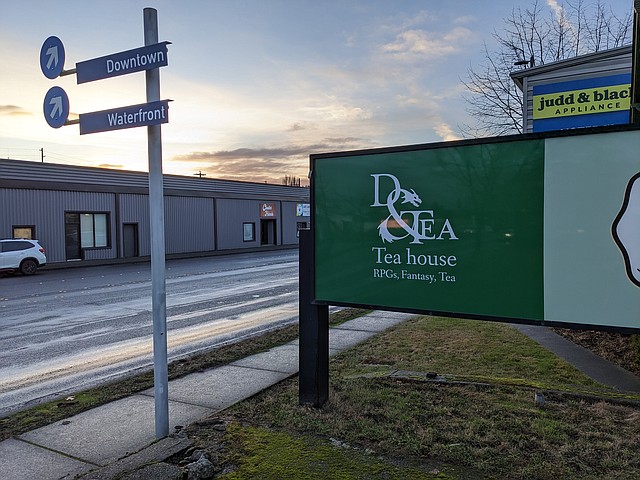 D&Tea announced that the tea company's retail storefront grand opening will be Friday, Jan. 13 at 2025 James St., suite 103 from 5 to 10 p.m. in Bellingham's Sunnyland neighborhood. The role-playing game-inspired tea room and shop has gradually expanded its hours over the past several weeks and opened a "dry speakeasy" in the back. In describing the event on Facebook, D&Tea said it will include "games, free tea, giveaways, Dungeons and Dragons mini sessions and more."
Cà Phê Sông, a Vietnamese cafe at 303 Pine St. in Mount Vernon, will host a ribbon cutting at noon on Saturday, Jan. 21 according to the Mount Vernon Chamber of Commerce. A description on the Chamber's site says the cafe serves Vietnamese coffee, sandwiches, boba tea "and seasonal menu items to include additional Vietnamese delicacies (spring rolls, Pho, etc)." The Washington State Liquor and Cannabis Board website noted the cafe received approval of its state liquor license early this month.
Beverly's Music School has opened at 301 W. Holly St., suites D21-22 in downtown Bellingham. Owner Beverly Rodenberg-Greencorn said she's been teaching music for ten years and opened the Bay Street Village location at the start of 2023. Rodenberg-Greencorn, who has a degree from Berklee College of Music, said she mainly teaches "piano, guitar and ukulele but [I] also teach voice, music theory and composition."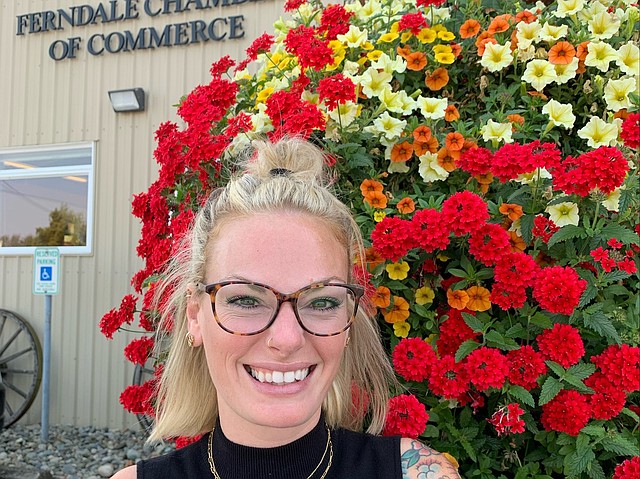 The board of directors of the Ferndale Chamber of Commerce named Megan Juenemann as the Chamber's new executive director. Juenemann has been interim executive director since September. "Megan has demonstrated that she is absolutely the best person for this job," said RB McKeon, 2022 board president, in the Chamber's announcement. "She arrived on her first day with a sense of purpose and energy and an appreciation for what makes Ferndale a special place."
Skagit Valley Food Co-op announced it donated $100,000 to Viva Farms "to support local, organic agriculture and the future of farming in Skagit Valley." The Mount Vernon-based grocer is making the donation to kick off its 50th anniversary year. Recipient Viva Farms is a nonprofit organic farm and beginning farmer support organization which is said to address the "generational crisis" of the simultaneous rapid loss of farmland and skilled farmers in a time of increased food needs. The Co-op also will host a related free event Thursday, Jan. 26 at the Lincoln Theatre in Mount Vernon, "Feeding Skagit Forever."