Visual Art
A commission, a pandemic and paintings on lockdown
Ron Pattern's creative conundrum
January 6, 2023 at 5:00 a.m.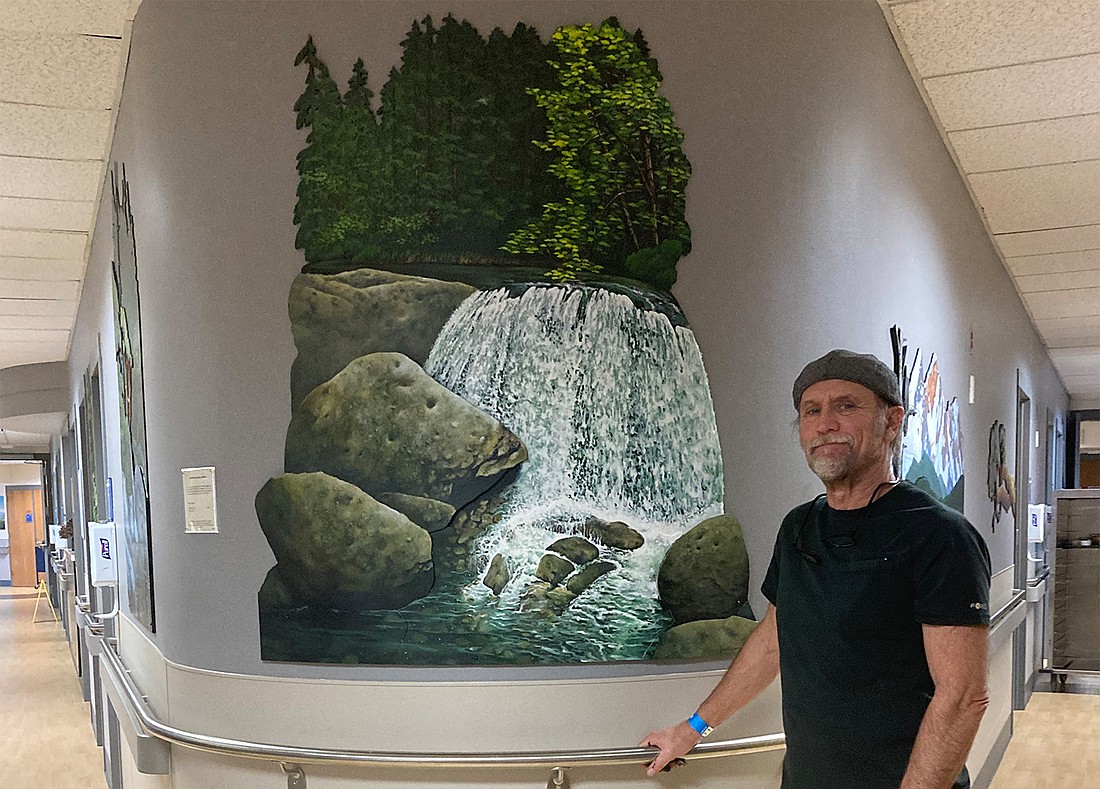 ---
---
Pre-pandemic, Bellingham-based painter Ron Pattern received a commercial commission to create a mixture of locally inspired landscape paintings, which are now being permanently displayed on the third floor of the surgical recovery ward at PeaceHealth St. Joseph Medical Center.
Unfortunately, you may need to have your knee or hip or some other body part rebuilt in order to see them in person. 
Pattern explained that with continuing COVID protocols at the hospital, members of the public aren't able to view the 17 murals lining the walls unless they are a patient, employee or a single visitor to someone in recovery. 
But at least the large and layered paintings of places like Lake Padden, Clark's Point, Mount Shuksan, Whatcom Falls and other iconic outdoor spaces and animals found in the wild places of Whatcom County are now on the walls. They were originally intended to be installed in the winter of 2020, but for nearly two years languished in hospital storage as the surgical recovery ward doubled as a COVID ward.
"It weighed on me because it was an unfinished project," Pattern said during an early morning phone call from his studio. "There was still a lot of work to do, and the installation was fairly complicated." 
The scope and size of the project was also unique, Pattern said. After he was invited to enter paintings into one of PeaceHealth's "Healing through Art" exhibits in 2019, the hospital purchased two of his pieces — "Winter Light" and "Sunlit Spruce" — for its permanent collection. Not long after, exhibition curator Linda Gardner reached out and urged him to propose an art installation for the North Tower on the third floor of the medical center, which was in the process of being renovated.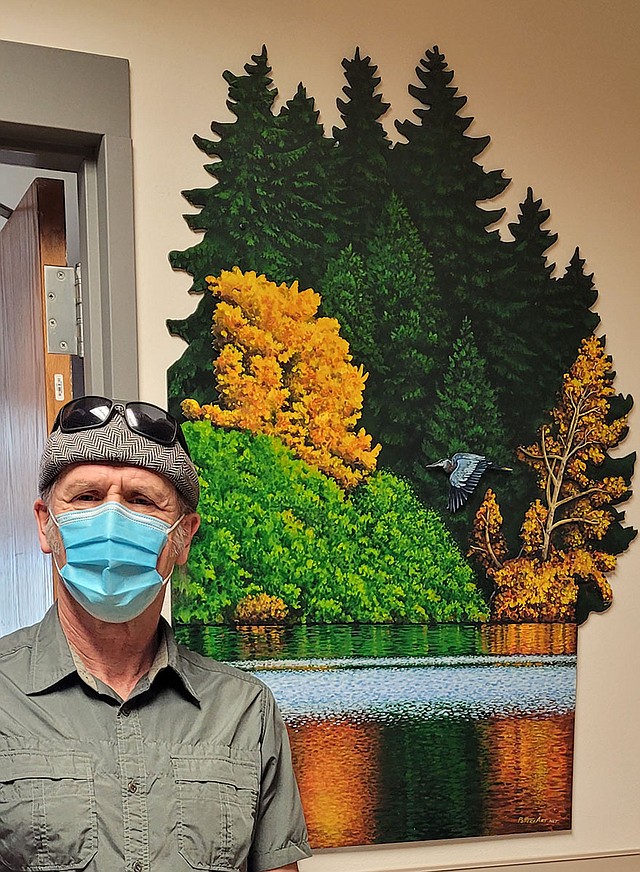 Pattern, 68, was still working at Signs Plus when he got the commission, and the pieces he came up with went beyond the typical acrylic-on-canvas motif to include methods influenced by his day job. He used expanded PVC sheets called Sintra — which are used a lot in the commercial sign business and in the art of print-making — to cut and shape the images, which are layered on top of each other for added dimension. With the right primer, he was able to easily use acrylic paint on them. 
"The pieces are not just framed paintings on the wall," Pattern said. "The tree shapes are actually cut out. There are multiple dimensions. It's quite dynamic, and the nature of the tactile pieces invites more interaction." 
The 15 initial works were installed last March, and two more were added over the summer — including one of Whatcom Falls that was created specifically to be contoured to span the two walls of the exhibit. Because Pattern couldn't use adhesive or anything with strong fumes or dust in the hospital, sheetrock screws and shields were utilized. 
"They're not coming down," Pattern said. 
The feedback Pattern has received since he first installed the pieces has been positive, even if the art aficionados perusing the works aren't composed of the typical gallery-goers.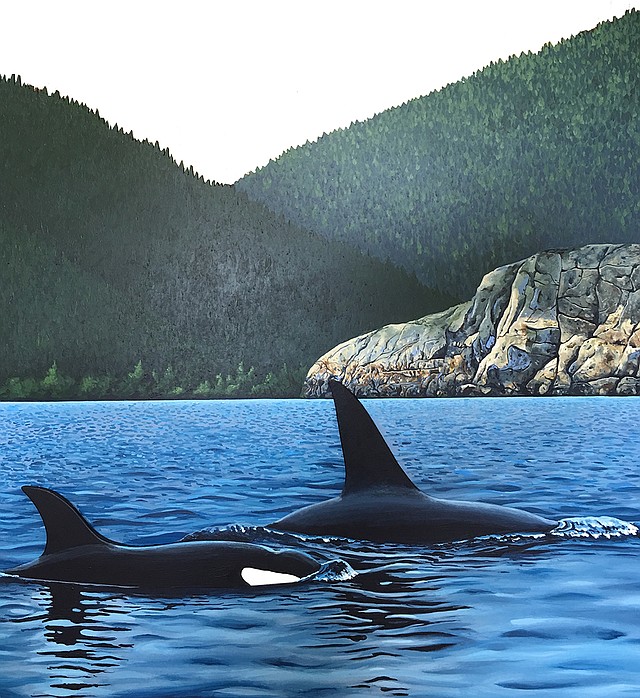 "The staff just love it," Pattern said. "They say the patients are energized." 
Typically, he said, the staff get patients walking in the hall as soon as possible after surgery to facilitate the healing process, and having goals to advance to — the painting of Mount Baker, say, or one of the pieces with orca whales in the waters off the San Juan Islands — helps them with seeing how far they can advance each day. 
Although he doesn't have any current plans to paint more works for St. Joe's, Pattern has retired from his day job, meaning he has more time to spend in his studio on the third floor of the Morgan Block building in Fairhaven. And although he's enjoying working on his own projects right now, he plans to start reaching out to corporate entities and medical corporations to secure more commissioned work. 
"Commissions are good because you get paid upfront," Pattern said. "This was a great job, and I got paid well. Unfortunately, because of where it is, nobody can see it. But if you break your leg, maybe you'll get a chance to check it out." 
To peruse and purchase Ron Pattern's paintings, or to find out how to commission a favorite landscape, building, person or pet, go to patternart.net.