Profiles
Backstage at Mount Baker Theatre with John Purdie
Stewarding the beloved community resource is 'an honor'
January 4, 2023 at 5:55 a.m.
---
---
John Purdie, executive director of the historic Mount Baker Theatre since April 2020, said he can talk about the theater and its operation all day.
"In fact," he said, "I usually do."
During a recent tour of the theater, which was built in 1927, Purdie likened it to a cathedral. Beyond the magnificent architecture, he said, "what really matters is what happens inside the building." 
Many parts of the Mount Baker Theatre (MBT) are original, Purdie added, pointing to the vaudeville-era lobby furniture and the old-school ticket kiosk. Plus, they still have a fully functioning theater pipe organ, although it hasn't been used much since the dissolution of the Mount Baker Organ Society in 2012.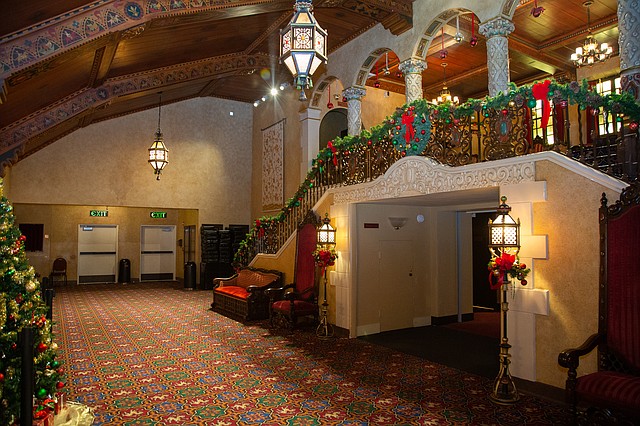 There have been a lot of improvements over the past couple of decades, Purdie said, such as creating the Encore Room, the intimate Harold and Irene Walton Theatre, and expanding the backstage area to include modern dressing rooms and a green room.
And then there's that tower.
"Lots of people ask to climb up to the top of the tower," Purdie said, "but it doesn't have an observation space. There is just a hatch at the top of the ladder. You can poke your head out, but you can't climb out and walk around in the cupola."
But on tours, it's possible to gain access to the attic and walk around above the main auditorium on the catwalk, where visitors can see the top of the handcrafted plaster dome and look down into the chandelier.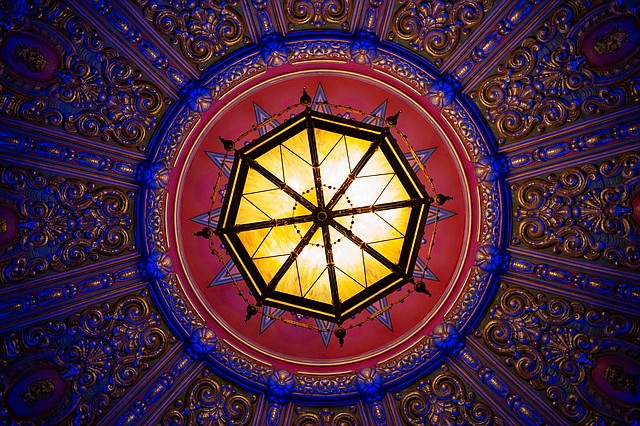 From Lake Quinault to Bellingham 
Purdie grew up in the small community of Lake Quinault, where the high school didn't have a theater program. He took dance lessons from elementary school through junior high, played brass instruments from fourth grade through high school, joined a men's glee club during graduate school and then belonged to several church choirs.
After college, he worked for 25 years in college student housing, including 10 years as the associate director for residence life at Western Washington University. He was also heavily involved in administration for Bellingham Theatre Guild and Bellingham Arts Academy for Youth (BAAY). 
Now, under Purdie's direction, the MBT actively seeks to support other theaters.
"We have a memorandum of understanding with WWU's theater and dance department to lend each other equipment," he said, "and we lend to and borrow from our resident symphony, the Bellingham Symphony Orchestra, the Bellingham Theatre Guild, the FireHouse Arts and Events Center and Fairhaven Summer Repertory Theatre."
Responding to a pandemic 
The Mount Baker Theatre shut down due to COVID in March 2020 — the last show was "Ladies of Laughter" — and reopened a year later with the 2017 film "The Greatest Showman."
After COVID? Purdie said it seems as if the staff (and maybe all of us) are now learning to live with it.
"We gained some valuable things from that experience, most importantly, a new UV light air purifier in our HVAC system that kills 99 percent of all germs in our air," he said. "Plus, we are continuing to make more improvements to our concessions operation."
The theater also experimented with showing movies again, and Purdie is excited about continuing the successful May the Fourth Be with You "Star Wars" movie screening and a few other classic films occasionally.
Purdie said last spring the MBT again approached BAAY to see if they could collaborate on summer camps, which resulted in the new State Street Theatre Company's powerful and inspiring presentation of "Spring Awakening'' in the Walton Theatre. They are already talking about their return for summer 2023, he said.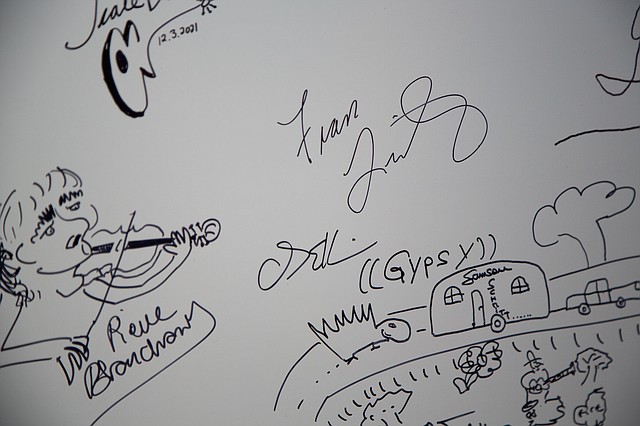 Although Purdie makes most of the pre-show introductions, he said he doesn't get to spend much, if any, time with the artists. But some artists — like actress and singer Kristin Chenoweth, who dropped by the MBT last spring for the theater's 95th birthday — really appreciate having someone from the theater get the audience's attention and introduce them, and he enjoys doing that. 
On the community side of things, Purdie said MBT has a great relationship with the city of Bellingham.
In 1983, a group of local civic leaders secured enough private funds and funding from Whatcom County and the city of Bellingham to purchase the building. The city accepted ownership of the building and property, and agreed to hire a newly formed nonprofit to operate it. That arrangement continues to this day, although MBT staff are not city employees. 
Purdie and crew work for a nonprofit that is leasing the building through 2045, and the theater is fulfilling a contract to manage it for a fee funded through a locally collected lodging tax, which was increased in the late 1990s specifically to increase funding for MBT. The city and MBT meet monthly to coordinate building repairs, preservation and improvements. 
How are the shows decided?  
Program Director Renee Gaumond is always looking for shows to bring, Purdie said. She talks to more than 75 agents and considers hundreds of acts every year, and is in frequent communication with sister venues from Anchorage, Alaska to Eugene, Oregon, as the touring acts they bring need to secure multiple performances in the region to justify coming to the Mount Baker Theatre.
Purdie's business acumen is an advantage to this aspect of the theater.
"A lot goes into booking a show and different types of shows have different processes," he said. "Generally, from a logistics perspective, to consider a show, Renee gets an expense projection from staff, she seeks input from our marketing director and sponsorship specialist, and she creates a show budget. 
"If she can get that budget to cover the artist's fee and other expenses, then she submits an offer to the artist's agent. If they agree to the terms, then Renee tries to find dates that work for both MBT and the artists."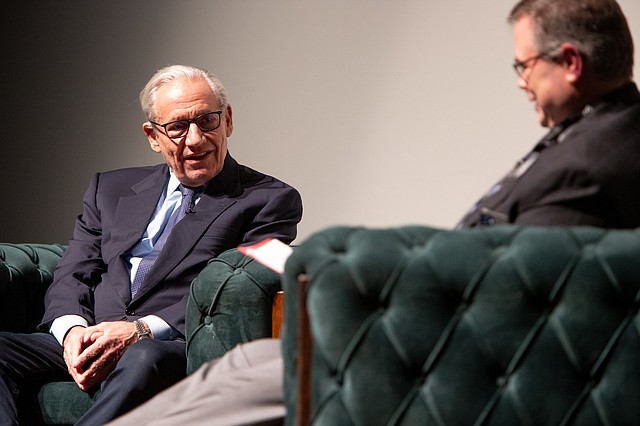 The range of performers who have graced the MBT stage is pretty wide, from Dance Theatre of Harlem, Portland Cello Project, Los Lobos, Margaret Cho and Bob Woodward.
"Few will love everything we present," Purdie said, laughing, "but everyone will love something we present."
Purdie said the 2023–24 season will be announced at a special event for MBT members in early June, and tickets will be on sale by mid-June. He is also "super-excited" about all the new programming in the Walton Theatre, including the music-focused Lookout Sessions and the Out of the Box theatrical series, which brings professional theater to the space. 
All in all, Purdie said, the sense of ownership and investment the community has in the Mount Baker Theatre is amazing.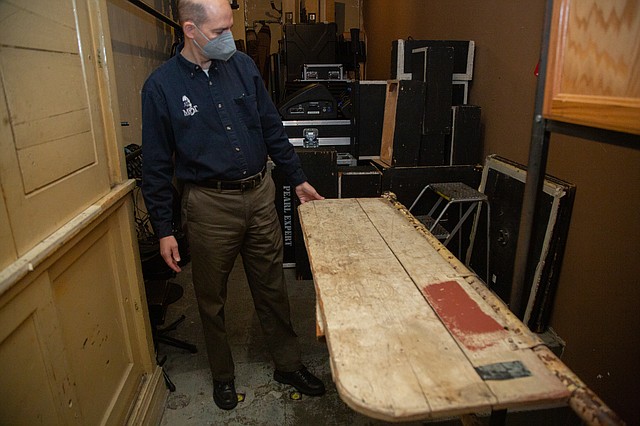 "We saved this theater 40 years ago and since then we have invested over $15 million to restore, improve and preserve it," he said. "When the pandemic shut us down, our community rallied again to ensure our successful reopening. I can never say thank you enough.
"It is an honor to serve as MBT's executive director, and like the rest of the staff, I see myself as a steward of a beloved community resource. We didn't build this place, it was passed down to us, and we are taking our turn keeping it going for present and future generations to enjoy for at least another 95 years."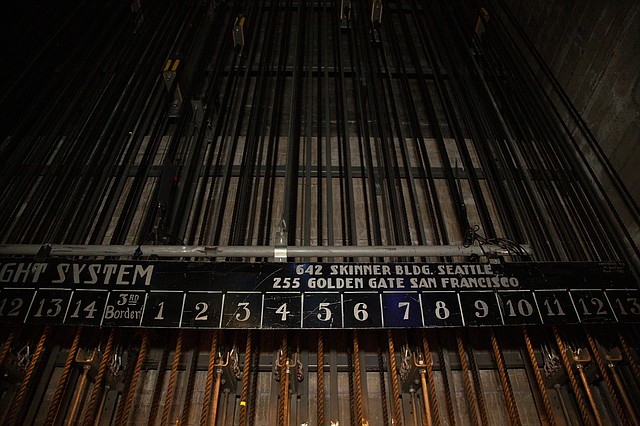 For more information about the Mount Baker Theatre, its programs and history, go to mountbakertheatre.com.