Business
For embattled Boeing doctor's family, a posthumous vindication
Barry Dunphy warned Boeing about its toxic chemicals
January 3, 2023 at 5:05 a.m.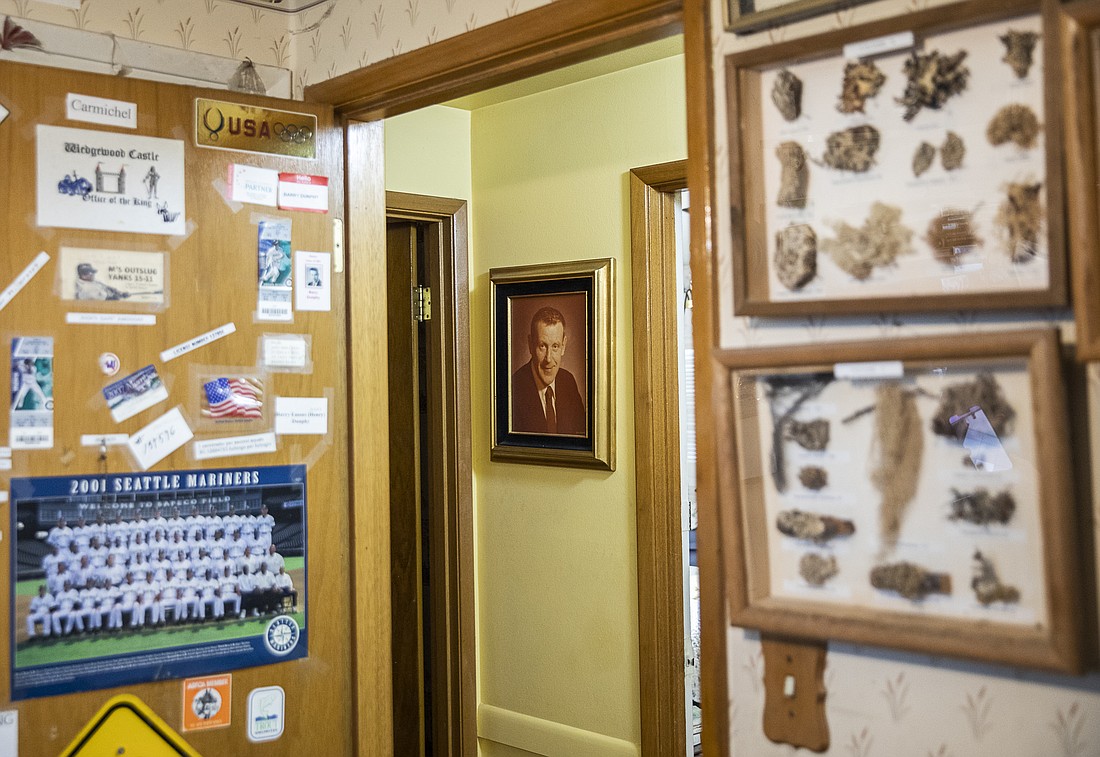 ---
By Rachel Riley, Everett Herald
---
He was a doctor by training and a gregarious outdoorsman by nature.
When his four kids were young, Dr. Barry Dunphy was the kind of father who would pack them into his Volkswagen Beetle, pick a remote dirt road and drive, just to see where it went.
But when his corporate job at the Boeing Co. became a source of turbulence, a darkroom he built in the garage of their northeast Seattle home became his sanctuary, family members recalled in interviews. He'd retreat there after work to spend his nights tinkering and studying everything from slug anatomy to Abraham Lincoln's political aptitude.
His family only knew so much, then, about the defeat that drove him into isolation.
Now, decades after his medical career ended and nearly two years after his death, Dunphy's adult children have come to understand more about his reasons for withdrawing — and his long-ignored warning to Boeing leadership.
On Nov. 13, The Daily Herald published an investigative report centered on Dunphy's early reports to Boeing leadership that thousands of employees at Puget Sound region plants were at risk of "serious illness — including sterility, fetal abnormalities, stillbirth, life-long chronic illness, cancer and death" because of "uncontrolled" chemical exposure.
A top corporate doctor, Dunphy pitched steps that would strengthen the company's "industrial hygiene" program in 1980 to help prevent such problems, the records show. Dunphy later called his attempt "disastrous" in typewritten notes, remarking that the company president "did not appear at all sympathetic or indeed faintly happy" about having "this organizational problem brought to his attention."
The Herald obtained and reported Dunphy's notes in connection with lawsuits lodged against the company by the families of three factory workers, alleging their children, born between 1980 and 2014, have birth defects because of chemicals they handled on the job.
"There's some posthumous vindication," said Barry Dunphy's son Scott Dunphy, 61. "That the things that he cared about were real. That some way, somehow, an important story, and picture that he was trying to paint, got out. And the things that he worked so hard and passionately for — he was seeing what could happen in the future. That the values he stood for were the right ones."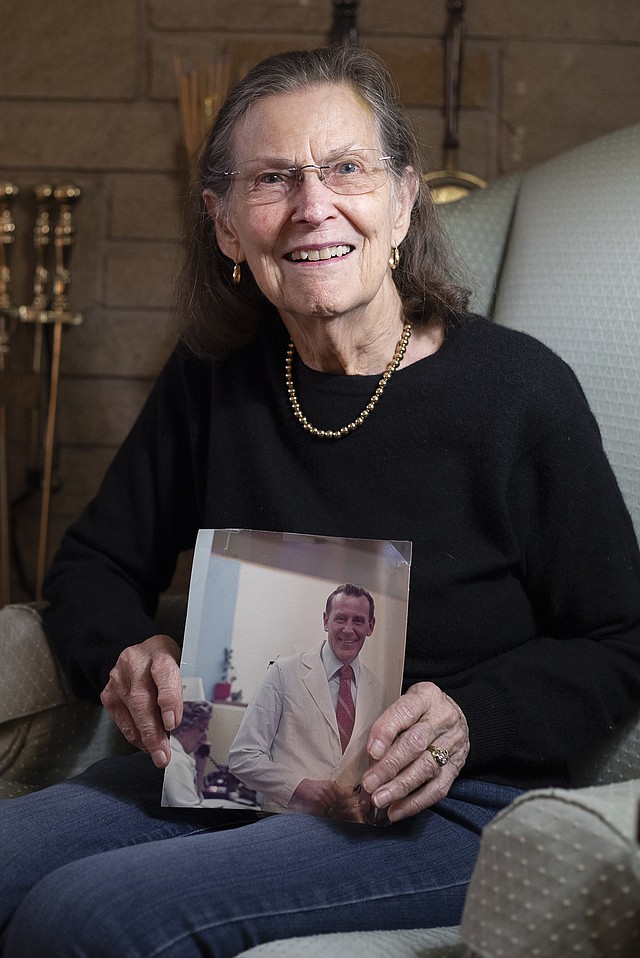 "We know it was a frustration for him — both when we look in the rearview mirror, at what we all lived through at the time, and what he may not have completely shared with us," added Scott Dunphy, who now lives in Mill Creek.
Dr. Dunphy's choice to speak up was a burden he bore for the rest of his career, his daughter Liz Dunphy said.
Because his views were unpopular with company leadership, he chose to step down from the role of medical director, she said.
In court filings in the birth defect lawsuits, Boeing has identified Dunphy as an occupational health "manager" as of 1980. However, in depositions, some Boeing officials also referred to him as a previous "medical director."
"For his time, he was very committed and dedicated to his oath as a physician, and to do no harm," said Liz Dunphy, who now lives in the Houston area. "Every employee at Boeing was technically his patient as an occupational health practitioner, and so his duty (was) to defend and protect. As you read in his writings, he did do that. And he took it to the top, and he was frustrated. But he didn't change his opinion. He didn't acquiesce."
Despite the setbacks he encountered on the job, Dunphy stayed loyal to the company, his children say, working there for years and trying to make a difference where he could. They described him as a pioneer in his field of occupational medicine — someone who wasn't willing to "play politics" and saw early on that it would be more valuable to protect workers from harm than to pay for it later.
"Preventative medicine was primarily what it was about, what he was trying to do at Boeing," said his wife, Mary Dunphy.
Kathryn Nord, who worked as an analyst at Boeing with Dunphy in the late 1980s and early 1990s, said he saw the big picture when it came to the future of the company and worker welfare.
"He had both of their interests in mind," Nord said. "And I think he cared for both of them — he thought Boeing was a good company, and he thought workers were human beings that needed to be protected. … It's not like he was working for one or the other."
He ultimately retired early, in 1993, his family said.
He often described his rise and fall at the company in just a few words, Mary Dunphy recalls: "I've been to the top, and I didn't like the view."
"He was very frustrated and disappointed that the things he had passed onto them fell on deaf ears," she said during an interview in the living room of their Wedgwood home, which they bought together in 1967.
They met in high school, while working summer jobs together at a bean farm in south King County. He was impressed when he put a green inchworm on her and she didn't squirm, she recalled.
"I had brothers," she said, laughing.
Dunphy graduated from Renton High School in 1952. They married the following year, while he was a freshman at Yale University. At medical school at the University of Washington, she did clerical work for Boeing's medical department.
Later, after Dunphy served several years in the Navy on the East Coast, his wife introduced him to the company's then-medical director. At the time, in 1967 the couple was heading back across the country to the San Francisco Bay area, where Dunphy had a job lined up at University of California Berkeley.
But they didn't make it to California, Mary Dunphy said, because her husband was offered a permanent position at Boeing that day.
"He was a man of honor," said his daughter Liz Dunphy. "And I don't believe he would have shared any things with us that we shouldn't have been privy to, related to work and confidences. We just know from some of his side comments that it was difficult. But what I personally took from that was the importance of courage, to stand up and do what was right."
His values helped inspire her health care career, she said, from her decision to study nursing at UW to her progression as a hospital executive.
"He wasn't a big talker. He was a doer," Liz Dunphy said. "And when he did choose to speak, he was very thoughtful about what he said and how he said it."
When he returned home from working at Boeing's campuses, he'd trade his white lab coat for his Levi's jeans and Wallabee boots, she said.
Their family home is filled with what remains of the hobbies he immersed himself in when work became a struggle: glass cases of fossils and lichens he plucked from around the Pacific Northwest; wainscoting on the walls from when he took up woodworking; a swivel-dome observatory he built in the backyard after studying circular geometry for six months.
He was a man of science — and God, too. Above the rolltop desk in his study, there's evidence of his Catholic faith: a photo of the Pope and a small crucifix.
More memorabilia is plastered to the plywood walls of his darkroom in the garage, including a ticket stub for a $3.50 admission to the 1993 premiere of "Jurassic Park." 
Among the most illustrative, perhaps, of both his career and character: a cartoon of researchers in a lab, with one offering the other whiffs from a fuming test tube of chemicals.
"Laboratory peer pressure," it says.
Barry Dunphy was a doctor whose strong convictions might have held him back. His sense of humor got him through.