Environment
12.9% utility rate hike rejected in favor of smaller increase
Customers will see about 8.7% rate hike in 2023, 1.7% increase in 2024
January 3, 2023 at 4:08 p.m.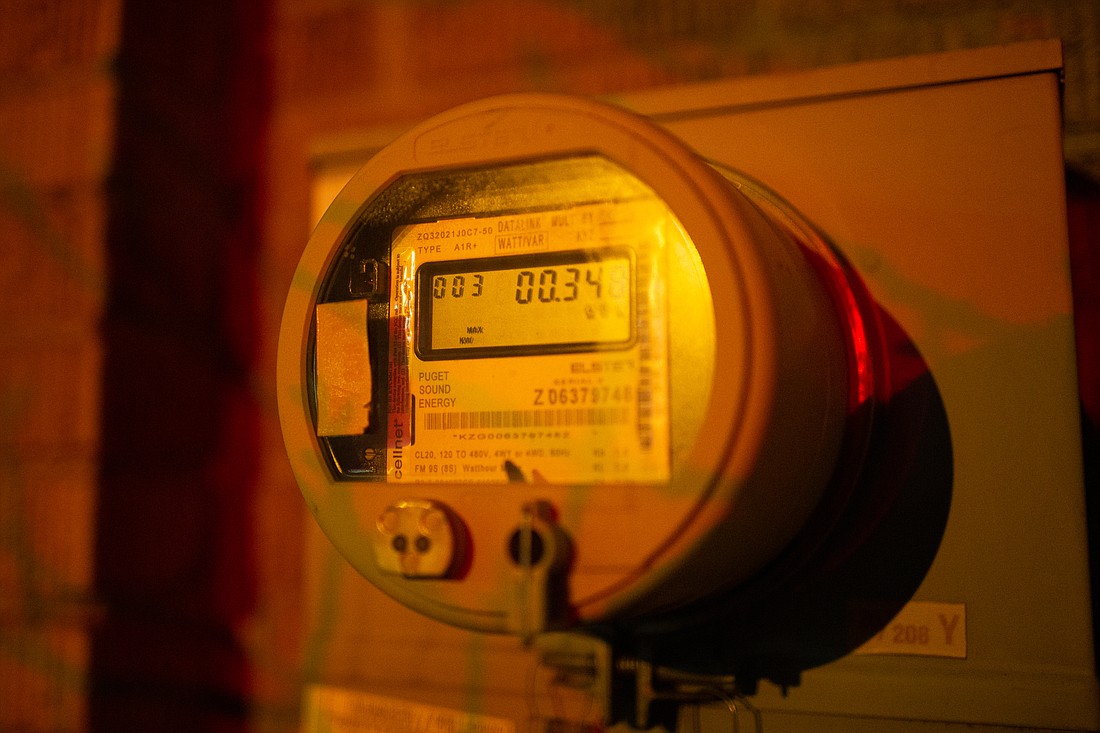 ---
---
Puget Sound Energy (PSE) customers across Washington will see their utility rates rise about 8.7% in 2023 following a year-long negotiation between PSE and the Washington Utilities and Transportation Commission. 
The rate increase, which officially began Sunday, means electric customers should expect to see an increase of about $7.75 per month on their bill. 
"We know it's never welcome to see the bills go up," Andy Wappler, PSE's senior vice president and chief customer officer, told the Cascadia Daily News in 2022. "At the same time, we know that we're looking for energy to be cleaner in the future, and to be more reliable, and easier to use." 
Much of the funds raised through the higher rates will target decarbonization efforts and lowering carbon emissions, according to Jarrett Tomalin, PSE's customer communications manager.
"Really, what this is, it's PSE's transition to a clean energy future," Tomalin said Tuesday. "We're working to meet the 2030 and 2045 carbon reduction targets set by the Washington Clean Energy Transformation Act."
The act (CETA) signed by Gov. Jay Inslee in May 2019, committed the state to "an electricity supply free of greenhouse gas emissions by 2045," a target PSE is on track to meet. Currently, the company plans to be coal-free after 2025, carbon neutral by 2030 and completely carbon-free by the 2045 deadline. 
As part of their efforts, the company will roll out a $15 million targeted electrification pilot program to 10,000 residents and small commercial gas customers, encouraging users to transition toward cleaner energy, according to a joint news release from the NW Energy Coalition, EarthJustice, Front and Centered, and the Sierra Club. 
"This puts the utility on the pathway to achieving the requirements of CETA, but doing it in a thoughtful and cost-effective way," said Jaimini Parekh, a senior attorney at EarthJustice. "Electric homes emit far fewer greenhouse gasses when you're using electricity to heat your home and cook your food."
As the senior environmental attorney at EarthJustice, Parekh represented intervenors during the Utilities and Transportation Commission rate case negotiations in 2022. 
In addition to decarbonization efforts, PSE plans to expand assistance programs for low-income customers. 
"This settlement puts PSE on a pathway to implement the Clean Energy Transformation Act and is a significant victory for ensuring PSE customers have access to clean, affordable and equitable energy," said Lauren McCloy, policy director for NW Energy Coalition. "Customers, especially those who are low-income and those on the frontlines of climate change, will benefit from many of the key provisions of this rate case settlement. We look forward to working with PSE to ensure that these commitments are implemented equitably and in a way that delivers the greatest benefits to customers."
Parekh said the Commission's decision is a "strong first step."
"We want to continue to see improvements, and push towards a just transition here in Washington," she said. "So this is just the first step."
PSE initially proposed a multi-year rate hike in January 2022, with a 12.9% increase in 2023 and additional increases between 1.2% and 2.7% in 2024 and 2025. The rate hike negotiation process can be long, Tomalin said, and takes a minimum of 11 months. 
The January proposal saw significant pushback from customers and advocacy organizations, who criticized the large rate jump. 
Over the next two years, PSE will bring in close to $3.1 billion from the rate hikes as "recovery funds," Tomalin said. 
"It's recovering costs from projects that we have in place," Tomalin said. "It's the recovery of $3.1 billion in reliability and service upgrades made over the past four years. These are not currently factored into customer rates."