Basketball
Western redshirt wins GNAC Freshman of the Year
BJ Kolly leads group of 3 Western men selected to All-GNAC team
February 28, 2023 at 2:07 p.m.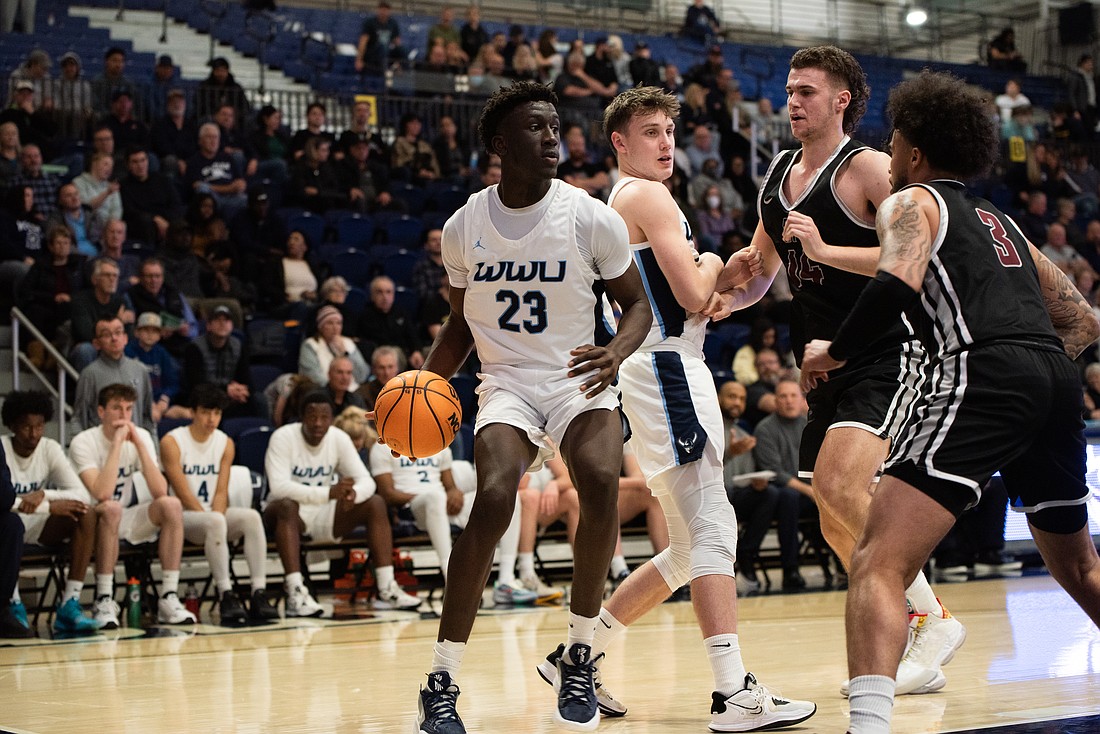 ---
---
Western Washington University men's basketball redshirt freshman BJ Kolly was selected as the Great Northwest Athletic Conference Freshman of the Year, Western Athletics announced Feb. 28. 
Kolly also received honorable mention recognition on the all-conference team. 
The 6-foot-8 forward was impressive in his debut season, averaging 10.6 points and 6.2 rebounds across 28 games. His 63.9% shooting percentage led all GNAC scorers. 
He also paced the GNAC in blocks, denying 62 shots — nearly triple the shots as the next closest conference defender — to average 2.2 blocks per game on the year. That total also ranked him No. 6 overall in the nation across all NCAA Division II men's teams. 
Hailing from Everett, Snohomish County, he averaged 16 points, 8 rebounds and 2 blocks per game in the final two seasons of his prep career at Mariner High School. His future impact on the men's program looks limitless. 
Vikings senior guard D'Angelo Minnis and sophomore guard Kai Johnson landed on the All-GNAC second team. 
Minnis provided the Vikings with high-intensity defense while being this season's leading scorer in the program. He averaged 14.3 points per game, placing him sixth in the GNAC in scoring. He dished 3.1 assists per game, also sixth in the GNAC. 
Johnson — a speedy guard who scored plenty both beyond the arc and under the hoop this season — wrapped up the year averaging 12.9 points, the 11th-most in the GNAC. The 6-foot-4 guard racked up the 10th most rebounds per game in the conference (5.3 per game) and seventh-most assists (3 per game).