The A-List
A&E calendar: Art tours, open mics, jazz exploration and E.T.
A curated selection of happenings in Whatcom and Skagit counties
February 22, 2023 at 5:20 a.m.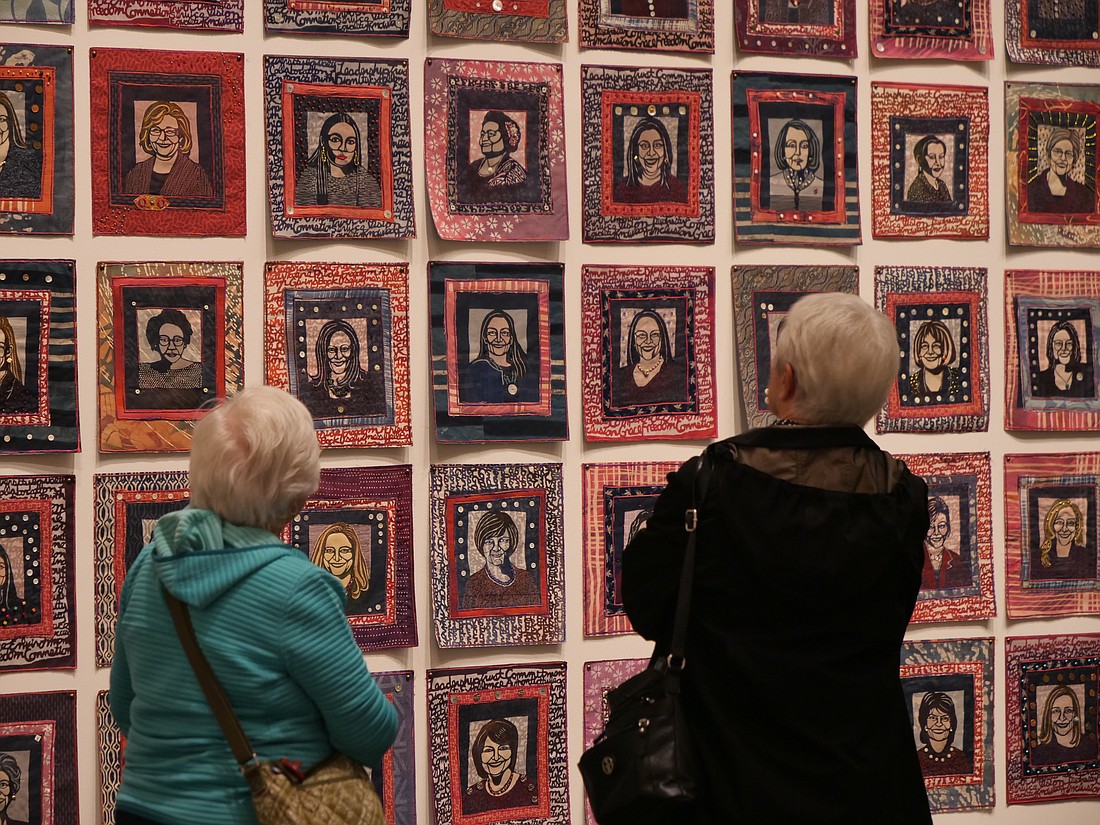 ---
---
Thursday, Feb. 23
'Les Miserables'
7 p.m., Ferndale High School Auditorium, 5830 Golden Eagle Drive
The school edition of this famous musical based on the novel by Victor Hugo can be seen Thursday through Saturday. Tickets at the door will be $10–$15. Additional showings happen March 2–4. Info: 360-383-9240. 
'You Can't Take it With You'
7:30 p.m., The Claire Theatre, 655 Front St., Lynden 
Attend this farcical comedy for the final week Thursday through Sunday. The play tells the story of the wacky Sycamore family, who must straighten up to meet their daughter's fiancé and his family. Tickets are $11–$15. Info: theclaire.org.  
The GBU
7:30 p.m., The Upfront Theatre, 207 Prospect St. 
Bellingham's longest-running improv show, "The Good, the Bad, and the Ugly," takes place every Thursday, featuring a rotating performance format, as well as special guest players. Tickets are $10-$15. Info: theupfront.com.
Menace on the Mic
8:30 p.m., Menace Brewing, 2529 Meridian St. 
Want to take a chance at performing standup comedy? Show up early to sign up for your spot, then stick around to see the action unfold. This free event takes place every other Thursday. Info: menacebrewing.com. 
Friday, Feb. 24
Curator Tour
1 p.m., Lightcatcher Building, 250 Flora St. 
Whatcom Museum's Curator of Art, Amy Chaloupka, will discuss the artists and artwork featured in "Katazome Today: Migrations of a Japanese Art," as well as the history of this art technique and the processes and interpretations of the contemporary artists in the show. Entry is included with museum admission. Info: whatcommuseum.org.
Mbrascatu
7 p.m., New Prospect Theatre, 207 Prospect St. 
This Portland-based band will play "modern indie music with a global flavor" for one night only. Tickets to see the touring band are $22 in advance, $24 the night of the show. Info: newprospecttheatre.org. 
Lunasa
7:30 p.m., McIntyre Hall, Mount Vernon 
Some of the top musical talents in Ireland will come together for this show. The quintet has been dubbed "the hottest Irish acoustic band on the planet" by The Irish Voice. Tickets are $35–$45. Info: mcintyrehall.org. 
Salish Sea Early Music Festival 
7 p.m., First Presbyterian Church, 1031 N. Garden St. 
Hear early chamber music on period instruments when guitarist Oleg Timofeyev, flutist Jeffrey Cohan and violist Lindsey Strand-Polyak play "The Biedermeier Serenade." Admission is by a suggested donation of $20–$25 (free for those 18 and under). Info: salishseafestival.org. 
'Prelude to a Kiss'
7:30 p.m., Lincoln Theatre, 712 S. First St., Mount Vernon 
Skagit Valley's Theater Arts Guild presents this award-winning play with performances taking place Friday through Sunday. The romantic comedy focuses on a boy-meets-girl story with a surprising magical twist that tests the faith and bond of the couple's love. Tickets are $18–$30. Info: lincolntheatre.org. 
Cupid's Arrow 
7:30 p.m., The Upfront Theatre, 207 Prospect St. 
At this improvised dating game show taking place Friday and Saturday, audiences will decide which contestant is best-suited for the bachelor/bachelorette, and witness what happens during their first date. At 9:30 p.m., see Secret Suggestions, featuring classic improv games with a twist. Tickets are $10–$15. Info: theupfront.com. 
'As You Like It'
7:30 p.m., Anacortes Community Theatre, 918 M Ave.
This classic comedy by William Shakespeare can be attended for the final week Thursday through Sunday. The plot follows Rosalind, a young woman who has been banished from court and flees to the forest with the court jester and her friend Celia. Tickets are $25 (student rush tickets are $5). Info: acttheatre.com.  
Afterglow Comedy Hour
9 p.m., Stemma Brewing Co., 2039 Moore St. 
Damon Lawton will host this monthly stand-up comedy show, which stars Andy Iwancio and features Tambre Massman, Joel O'Connor, Juno Men and Timmy Booth. Tickets to the one-hour show are $10. Advance purchase is required. Info: stemmabrewing.com. 
Saturday, Feb. 25
Stuff the Bus
11 a.m. to 1 p.m., Old Burlington Thrifty Foods
Helping Hands, in partnership with Skagit Transit, will host this community food drive. In addition to accepting donations of non-perishable food items, people can also donate laundry soap, hair products, bar soap, cleaning supplies, toilet paper and more. Info: helpinghandsfoodbank.org. 
Songs of Protest
4 p.m., Deming Library, 5044 Mt. Baker Hwy 
As part of Whatcom READS, local musician Jimmy Brite will perform a spirited selection of songs of protest, social justice and inspiration. Entry is free. Info: whatcomreads.org. 
'E.T.' in Concert 
7 p.m., Performing Arts Center Mainstage, 516 High St. 
Watch Steven Spielberg's masterpiece about a lost alien who befriends a 10-year-old boy on a huge HD screen while John Williams' Academy Award-winning score is performed live by Western Washington University's Western Symphony Orchestra. Tickets are $25–$50. Info: tickets.wwu.edu. 
Strings Stories
8 p.m., White Branches, 100 E. Montgomery St., Mount Vernon 
Multi-talented strings instrumentalist Andre Feriante and flamenco artist Deseo Carmin will perform at this new venue located on the second floor of the Old Town Grainery. Tickets are $30. Info: whitebranches.com.
Sunday, Feb. 26 
Audubon at the Museum
1–3 p.m., Old City Hall, 121 Prospect St. 
Join experts from the North Cascades Audubon Society in the museum's John M. Edson Hall of Birds to learn about migration, conservation, birds in peril and the importance of studying bird specimens today. At 7 p.m. Tuesday, Feb. 28, the society will present "Veracruz River of Raptors" with Sue Cottrell. Info: whatcommuseum.org.  
Starry Night Chamber Players 
2 p.m., McIntyre Hall, Mount Vernon 
Musicians from Skagit, Whatcom and Island counties will feature "Letters of Love" from the great composers in this intimate studio space. Tickets are $25. Info: mcintyrehall.org. 
Whatcom WRITES
2 p.m., Village Books, 1200 11th St.
As part of Whatcom READS, local writers will read from their work selected of an annual anthology. This year's theme, Between Fact and Fiction, was inspired by Jess Walter's "The Cold Millions." Info: villagebooks.com. 
Harmony from Discord 
3 p.m., Mount Baker Theatre, 104 N. Commercial St. 
Bellingham Symphony Orchestra presents this annual concert, featuring contemporary composer Wu Fei's "Hello Gold Mountain" paired with Mozart's powerful and exalted "Requiem." Tickets are $15–$49. Info: mountbakertheatre.com. 
Monday, Feb. 27 
Composers of Western (COW)
7:30 p.m., Performing Arts Center Concert Hall, WWU 
Hear works for winds, strings, piano and percussion by Jack Conklin, Nehemiah Jones, Colin Marks and Cashmere Tobias at this event, which is free and open to the public. Info: cfpa.wwu.edu. 
Tuesday, Feb. 28 
Songs from the Ukrainian Heartland 
7 p.m., Congregation Beth Israel, 751 San Juan Blvd. 
Michael Alpert and Craig Judelman — two of the world's most in-demand Klezmer musicians — will bring together the diverse repertoire of the Yiddish Ukrainian homeland. Tickets are $9–$18. Profits and direct donations will go to Ukraine charities. Info: bethisraelbellingham.org. 
Winter Choir Concert
8 p.m., PAC Concert Hall, WWU 
"Faith and Frivolity" will be performed by Western's Advanced Treble Chorale and University Choir. Leonard Bernstein's "Chichester Psalms" is on the bill, along with joyous pieces from Malaysia, Cuba, Brazil, Singapore and the U.S. Entry is free. Info: cfpa.wwu.edu. 
Wednesday, March 1
BMC Winners Showcase
10:30 a.m., Trinity Lutheran Church, 119 Texas St. 
The Bellingham Music Club presents the first of three daytime showcases featuring exceptional music students who are winners of its adjudicated competitions. Entry is free and open to all. Info: bellinghammusicclub.org. 
Thursday, March 2
Book Discussions with Jess Walter
Through Saturday, throughout Whatcom County
Spokane-based author Jess Walter — whose book "The Cold Millions" was selected as this year's Whatcom READS author —will kick off his visit to Whatcom County Thursday. Walter will also be the guest at the Chuckanut Radio Hour at 6:30 p.m. Thursday at Hotel Leo; speak at "An Evening with Jess Water" Friday, March 3 at the Mount Baker Theatre; and finish with "A Conversation with Jess Walter" Saturday, March 4 online. Info: whatcomreads.org.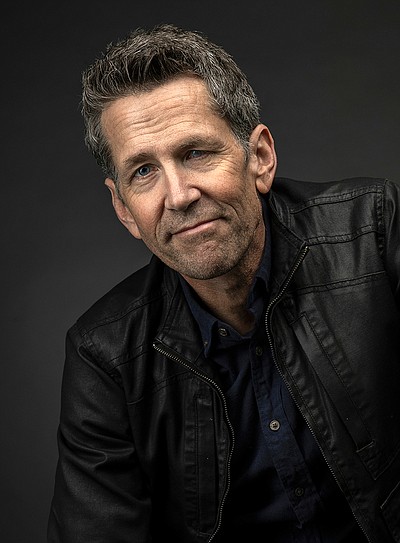 'Little Shop of Horrors' 
7 p.m., Squalicum High School, 3773 McLeod Road 
Meet meek floral assistant Seymour Krelborn and his plant "Audrey II" — a foul-mouth, R&B-singing carnivore who thrives on blood — at performances Thursday through Sunday at The Forum. Additional showings take place March 9–12. Info: squalicumdrama.com. 
Friday, March 3 
Jazz Walk and Art Walk
6–10 p.m., downtown Anacortes 
The Maineri Jazz Endowment of the Anacortes Public Library will host six stages of live jazz during and after the monthly Art Walk, which takes place from 6–8 p.m. at MoonWater Arts, The Majestic Inn and Spa, Scott Milo Gallery (and the studios above the gallery), Fidalgo Fudge, and Trinity Skate. Music venues include the Rockfish Grill, Brown Lantern, Pelican Bay Books, Frida's Restaurant, Johnny Picasso's and the Depot (which will feature high school jazz combos). Info: jazzatthelibrary.com 
First Friday
6–10 p.m., downtown Bellingham
Peruse work by local artists in galleries, restaurants and other establishments at this monthly event. Late-night shopping, events, live music and more round out this celebration of the city's urban core. Entry is free. Info: downtownbellingham.com. 
'Fiddler on the Roof' 
7 p.m., Judson Auditorium, 616 Main St., Lynden 
This popular musical about Tevye, a Jewish mailman who tells the stories of the customs in the Russian town of Anatevka, shows Friday through Sunday, and again March 10-12. Tickets to the Lynden High School production are $5–$12. Info: lynden.wednet.edu.  
The Reverend Shawn Amos 
7:30 p.m., McIntyre Hall, Mount Vernon 
Expect foot-stomping and plenty of call-and-response energy when this lauded blues and roots singer comes to town. He'll be joined by bassist Christopher Thomas and guitarist Doctor Roberts. Tickets are $30–$40. Info: mcintyrehall.org. 
New Play Cafe
7:30 p.m., New Prospect Theatre, 207 Prospect St. 
Bellingham TheatreWorks launches its new play reading series this weekend with performances taking place Friday through Sunday, and again March 10–12. Six new works by Pacific Northwest playwrights, selected from 75 submissions, will be presented. The plays will have one or two rehearsals, and are presented without staging, props or sets. Admission is by donation at the door. Info: bellinghamtheatreworks.org. 
Saturday, March 4
BUG Jam
1–3:30 p.m, St. James Presbyterian Church, 910 14th St.
All levels of ukulele players are invited to this monthly event to play music, sing and socialize. Bring your instrument, music and music stand, and get ready to have some fun. Suggested donation is $5. Info: bellinghamukulelegroup.com. 
Deborah Dewey 
3 p.m., Jansen Art Center, 321 Front St., Lynden 
This acclaimed pianist will play on the venue's extraordinary Schimmel piano in the Chamber Hall. Admission is by donation; check out the winter art exhibits while you're there. Info: jansenartcenter.org. 
Sunday, March 5
Depot Comedy Club
8 p.m., Aslan Depot, 1322 N. State St. 
This monthly stand-up comedy show featuring top-tier regional acts will bring back Arlo Weierhauser, who recently graced the stage of "The Late Show with Stephen Colbert." Travis Nelson will host and Tory Ward and Jack Slattery will also take turns onstage. Tickets are $20. Info: aslanbrewing.com. 
Before heading out to attend in-person happenings, check with individual venues to make sure the event is still taking place as scheduled.
The A-List appears weekly on Wednesdays. To submit an event for consideration, email calendar@cascadiadaily.com.