The A-List
A&E calendar: Costumed canines, harmonica blowouts and classic comedies
A curated list of happenings in Whatcom and Skagit counties
February 15, 2023 at 5:20 a.m.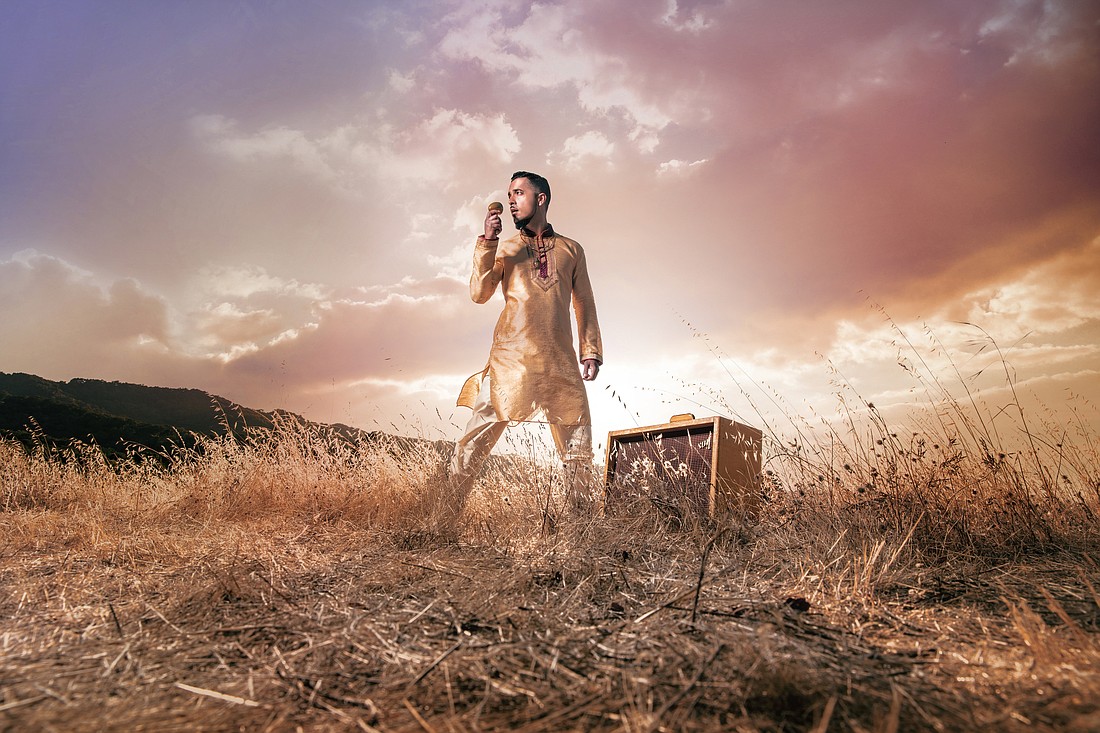 ---
---
Wednesday, Feb. 15
Vaudevillingham
7 p.m. and 9 p.m., Cirque Lab, 1401 6th St. 
Bellingham Circus Guild presents its monthly community open stage fundraiser they describe as "uncensored, uncharted, unprofessional, unapologetic." The performances showcase local talent as well as out-of-town guest performers. This month will feature circus pro Richard Hartnell. The early show is family-friendly, the late one is an "anything goes" adult show. Suggested donation is $10–$25. Info: bellinghamcircusguild.com. 
Thursday, Feb. 16
'You Can't Take it With You'
7:30 p.m., The Claire Theatre, 655 Front St., Lynden 
Attend this farcical comedy at 7:30 p.m. Thursday through Saturday, and 2 p.m. Sunday. The play tells the story of the wacky Sycamore family, who must straighten up to meet their daughter's fiancé and his family. Tickets are $11–$15. Info: theclaire.org.
The GBU
7:30 p.m., Upfront Theatre, 207 Prospect St. 
Bellingham's longest-running improv show, "The Good, the Bad, and the Ugly," takes place every Thursday, featuring a rotating performance format, as well as special guest players. Tickets are $10-$15. Info: theupfront.com.
Friday, Feb. 17
'Prelude to a Kiss'
7:30 p.m., Lincoln Theatre, 712 S. First St., Mount Vernon 
Skagit Valley's Theater Arts Guild (TAG) returns with this Tony Award-nominated and Pulitzer Prize-winning play with performances taking place Friday through Sunday. The romantic comedy focuses on a boy-meets-girl story with a surprising magical twist that tests the faith and bond of the couple's love. Tickets are $18–$30. Additional showings happen through March 5. Info: lincolntheatre.org.
'As You Like It'
7:30 p.m., Anacortes Community Theatre, 918 M Ave.
This classic comedy by William Shakespeare can be attended Thursdays through Sundays through Feb. 25. The plot follows Rosalind, a young woman who has been banished from court and flees to the forest with the court jester and her friend Celia. Tickets are $25 (student rush tickets are $5). Info: acttheatre.com.
Cupid's Arrow 
7:30 p.m., Upfront Theatre, 207 Prospect St. 
Attend this improvised dating game show every Friday and Saturday through February. Audiences get to decide which contestant is best suited for the bachelor/bachelorette, and witness what happens during their first date. At 9:30 p.m., see Secret Suggestions, featuring classic improv games with a twist. Tickets are $10–$15 for shows. Info: theupfront.com.
'Our Planet' Live in Concert
7:30 p.m., Mount Baker Theatre, 104 N. Commercial St.
This landmark Emmy Award-winning Netflix nature series comes to the big screen. In addition to breathtaking HD cinematography with narration by David Attenborough and William Shatner, a live 18-piece orchestra will perform. Tickets are $35–$80. Info: mountbakertheatre.com.
Saturday, Feb. 18
Dockside Market
10 a.m. to 2 p.m., Squalicum Harbor, Gate 5
Local fisherfolk will be selling their fresh and frozen wares at this twice-monthly market. Visit the dock early to find the best selection of seafood options. Details and participating vendors and products are posted 24 hours ahead of sale days. There will also be a scallop-cooking demo by Samantha Ferraro of The Little Ferraro Kitchen. Info: bellinghamseafeast.com.
Winter Farmers Market
10 a.m. to 2 p.m., Depot Market Square, 1100 Railroad Ave.
Procure seasonal produce, crafts and goodies at this monthly event, which will take place Saturday, March 18 before the weekly market begins April 1. Info: bellinghamfarmers.org.
Creative Avenue Market
10 a.m. to 3 p.m., Depot Arts Center, 611 R Ave., Anacortes
More than 30 local small businesses will have their candles, art, books, stained glass, jewelry and more for sale inside and outside the venue. Entry is free to attend and the event is family-friendly. Info: creativeavenuenw.com.
Semiahmoo Sips
2–4 p.m., Semiahmoo Resort, Blaine
Every Saturday, head to a wine tasting hosted in the Semiahmoo Wine Cellar, where a sommelier pours samples of four different wines from a rotating menu. Charcuterie and cheeses to pair with the wines are also available for purchase. Entry is $20 per person, and no registration is required. Info: Semiahmoo.com.
Salish Seed Swap
Noon to 3 p.m., Bellingham Unitarian Fellowship, 1207 Ellsworth St.
Swap seeds, attend presentations and peruse garden-related products at this event. Show up at 11:30 a.m. if you're bringing seeds to share for free entrance. Otherwise, suggested donation is $10 at the door (nobody will be turned away for lack of funds). Info: salishseed.org.
Rosin & Reed
7:30 p.m., Jansen Art Center, 321 Front St., Lynden
This trio of musicians will play Irish/Celtic and Americana sets and songs weaving various combos of instruments, including uilleann pipes, fiddle, harmonica, dobro, mandolin, guitar and voices. Tickets are $18–$20. Info: jansenartcenter.org.
Winter Showcase
4 p.m., Mount Baker Theatre, 104 N. Commercial St.
The Dance Studio celebrates dancers of all ages performing tap, jazz, hip-hop, ballet, lyrical, contemporary and more. The fast-paced show will be lively and upbeat, and is kid-friendly. Tickets are $10. Info: mountbakertheatre.com.
'Imagine a Winter'
6:30 p.m., BAAY, 1059 N. State St. 
Max Higbee Center's annual play returns, written and perform by Max Higbee Center members and staff. The event will be live-streamed and recorded for those unable to attend in person. Tickets will be a suggested sliding scale donation of $10 at the door; $5 for MHC members. Info: maxhigbeecenter.org.
Sunday, Feb. 19
Mardi Gras Dog Walk
2 p.m., Boulevard Park, 479 Bayview Drive
Dress up your four-legged friends in carnival-like costumes and/or the official Mardi Gras colors of purple, green and gold (humans are also encouraged to dress up). The procession will follow the Taylor Dock boardwalk, head down Harris Avenue and end up at Paws for a Beer (a 21-plus venue). Paws will donate $2 of every beer sold to Happy Tails Happy Homes. Additional donations will be welcome. Info: pawsforabeer.com.
Whatcom WRITES
2 p.m., Village Books, 430 Front St., Lynden
As part of Whatcom READS, local writers will read from their works for the 2023 anthology. This year's theme, Between Fact and Fiction, was inspired by Jess Walter's book "The Cold Millions." A similar event takes place at 2 p.m. Sunday, Feb. 26 at Village Books in Fairhaven. Info: whatcomreads.org.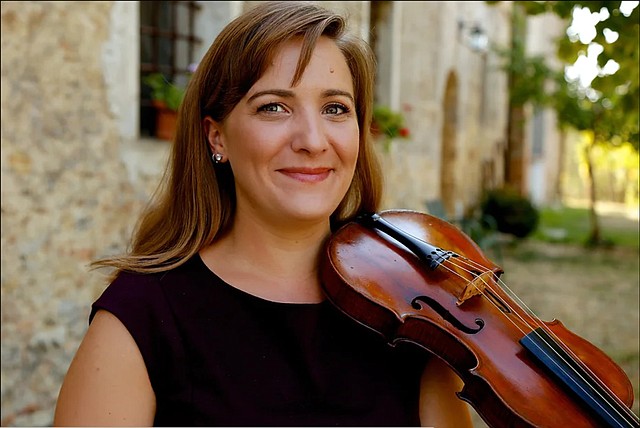 Monday, Feb. 20
Blues Harmonica Blowout
7:30 p.m., Lincoln Theatre, Mount Vernon
This 30th annual event featuring harmonica player Mark Hummel will include master harp-slingers Magic Dick, John Nemeth, Sugar Ray Norcia, and Aki Kumar, backed by guitarists Bob Welsh and Anson Funderburgh, bassist Randy Bermudes, and drummer Wes Starr. Tickets are $30–$45. Info: lincolntheatre.org.
Piano duo
7:30 p.m., Performing Arts Center Concert Hall, WWU 
Marija Ilić and Milica Jelača Jovanović will present a varied program, featuring one of Schubert's most loved works, the powerful "Fantasie in F-Minor." Other classical works for piano duos are also on the roster. Entry is free and open to the public. Info: cfpa.wwu.edu.
Stand-up Comedy Night
8 p.m., Main Street Bar & Grill, Ferndale
Try your hand at stand-up comedy during this weekly event. The night begins with an open mic portion, followed by a different headliner every week. If you'd like to join the lineup, send an email. Info: lawtond15@gmail.com.
Tuesday, Feb. 21 
Salish Sea Early Music Festival
7 p.m., Fir-Conway Lutheran Church, 18101 Fir Island Rd.
As part of this series of concerts, hear early chamber music on period instruments when guitarist Oleg Timofeyev, flutist Jeffrey Cohan and violist Lindsey Strand-Polyak play "The Biedermeier Serenade." Admission is by a suggested donation of $20–$25 (free for those 18 and under). Info: salishseafestival.org.
Wednesday, Feb. 22
Murder and fiction
12 p.m., virtual event
A Nicer Kind of Murder: The Evolution of Crime Fiction will be the topic of an online Bellingham City Club presentation with author Matthew Sullivan. From Poe and Sherlock Homes to British cozies and hardboiled pulps, Sullivan will trace the many influences on the postwar and modern eras of the mystery genre and show how empathy plays a unique role in contemporary crime novels. Advance registration is required. Info: bellinghamcityclub.org.
Thursday, Feb. 23
'Les Miserables'
7 p.m., Ferndale High School Auditorium, 5830 Golden Eagle Drive
The school edition of this famous musical by Alain Boubli and Claude-Michel Schonberg, based on the novel by Victor Hugo, can be seen Thursday through Saturday. Tickets at the door will be $10–$15. Additional showings happen March 2–4. Info: 360-383-9240.
Menace on the Mic
8:30 p.m., Menace Brewing, 2529 Meridian St.
Want to take a chance at performing standup comedy? Show up early to sign up for your spot, then stick around to see the action unfold. The free event takes place every other Thursday. Info: menacebrewing.com.
Friday, Feb. 24
Curator Tour
1 p.m., Lightcatcher Building, 250 Flora St.
Whatcom Museum's Curator of Art, Amy Chaloupka, will discuss the artists and artwork featured in "Katazome Today: Migrations of a Japanese Art," as well as the history of this art technique and the processes and interpretations of the contemporary artists featured in the show. The tour begins in the lobby; entry is included with museum admission. Info: whatcommuseum.org.
Vox & Friends: Uncorked!
7 p.m., FireHouse Arts and Events Center, 1314 Harris Ave.
This musical cabaret by the singing group dedicated to performing quality choral repertoires written for women's choirs can be heard Friday through Sunday. The performances will be led by Vox's artistic director, Wendy Bloom. Tickets are $35; includes a delicious beverage of your choice. Info: voxpacifica.org.
Lunasa
7:30 p.m., McIntyre Hall, Mount Vernon
Some of the top musical talents in Ireland will come together for this show. Dubbed "The hottest Irish acoustic band on the planet" by The Irish Voice, the quintet is sure to blow listeners away. Tickets are $35–$45. Info: mcintyrehall.org.
Saturday, Feb. 25
Songs of Protest
4 p.m., Deming Library, 5044 Mt. Baker Hwy
As part of Whatcom READS, local musician Jimmy Brite will perform a spirited selection of songs of protest, social justice and inspiration. Entry is free. Info: whatcomreads.org.
'E.T.' in Concert
7 p.m., Performing Arts Center Mainstage, 516 High St.
Watch Steven Spielberg's heartwarming masterpiece about a lost alien who befriends a 10-year-old boy named Elliott on a huge HD screen while John Williams' Academy Award-winning score is performed live by Western Washington University's Western Symphony Orchestra in sync with the film. Tickets are $25–$50. Info: tickets.wwu.edu.
Strings Stories
8 p.m., White Branches, 100 E. Montgomery St., Mount Vernon
Multi-talented strings instrumentalist Andre Feriante and flamenco artist Deseo Carmin will perform at this new theater venue located on the second floor of the Old Town Grainery. Tickets are $30. Info: whitebranches.com.
Sunday, Feb. 26
Harmony from Discord
3 p.m., Mount Baker Theatre, 104 N. Commercial St.
Bellingham Symphony Orchestra presents this annual concert, featuring contemporary composer Wu Fei's "Hello Gold Mountain" paired with Mozart's powerful and exalted "Requiem." The series celebrates music that transcends oppression by shining a light on composers whose music has endured through the darkest of times. Tickets are $15–$49. Info: mountbakertheatre.com.
Before heading out to attend in-person happenings, check with individual venues to make sure the event is still taking place as scheduled.
The A-List appears weekly on Wednesdays. To submit an event for consideration, email calendar@cascadiadaily.com.