Law & Justice
State: Rands couldn't rule fairly on specific motion in DUI cases
'Kitsap motion' argues breath test evidence is inadmissible
February 6, 2023 at 7:21 p.m.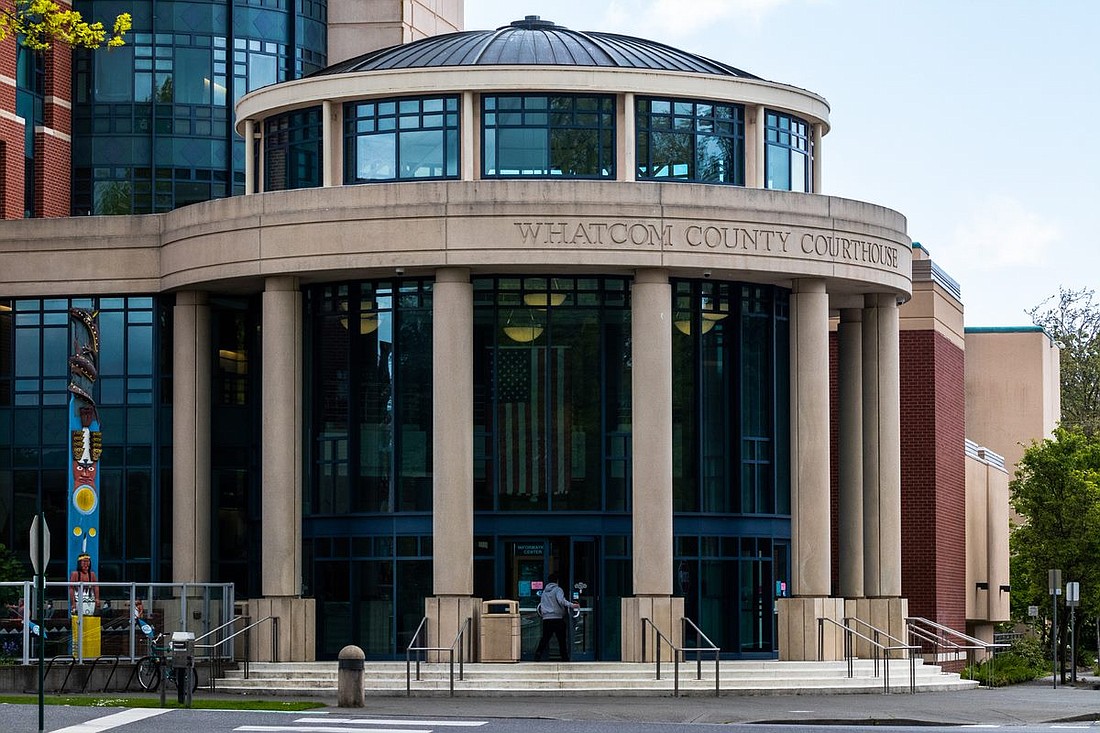 ---
---
Comments made by newly elected Whatcom County District Court Judge Jonathan Rands shortly after he took office Jan. 9 made the Prosecuting Attorney's Office question his ability to rule fairly on a specific kind of motion used in DUI cases, according to court documents. It prompted a move by the prosecuting attorney's office to bar Rands from hearing 123 cases. 
Prior to being elected judge, Rands had a successful private practice specializing in DUI cases. In November 2022, while Rands was still a defense attorney, he and another attorney filed a "Kitsap motion" in two district court DUI cases, documents state.
The Kitsap motion — arising from a decision in Kitsap County District Court — argues the state should be prevented from using blood alcohol content breath test evidence in criminal DUI cases because of the way machines report results, the Kitsap Sun reported in June 2022. 
Then-Whatcom County District Court Judge Matt Elich and sitting District Court Judge Angela Anderson each denied the motion. 
On Jan. 10, a day after Rands took office, an attorney asked if Rands would rehear the Kitsap motion, now in his capacity as a judge. Rands allegedly stated he believed he could rehear the motion and would not recuse himself in the event a Kitsap motion was filed, according to documents filed by the prosecuting attorney's office. 
Because of those comments and Rands' history with the Kitsap motion, the state filed 50 affidavits of prejudice on Jan. 13 in cases in which a Kitsap motion might be possible. Affidavits of prejudice can be filed within a 10-day window by any party in a district court case to disqualify a judge when they believe the judge will not be fair to their side.
Rands stated on Jan. 17 that those affidavits of prejudice were untimely. The state proceeded to file 73 more affidavits of prejudice to include all pending DUI cases and sought writs of mandamus and certiorari to prevent Rands from hearing a total of 123 cases, citing Rands had an "inappropriate desire to maintain jurisdiction over as many DUI cases as possible."
Rands, in a Jan. 18 response to the initial 50 affidavits of prejudice, said in the interest of fairness, he would recuse himself from hearing a Kitsap motion, but not an entire case. None of the affidavits of prejudice were for cases in which Rands had previously been involved as a defense attorney, documents state. 
"If this Court is to promote confidence, independence, integrity and impartiality and the 'newspaper test,' I believe it is prudent to not preside over the Motion known as the 'Kitsap Motion,' and I will recuse myself from hearing the motion," Rands wrote in his response. "However, I will not recuse myself from the entirety of each case."
A hearing is scheduled for Feb. 13. On Tuesday, Feb. 7, Whatcom County Prosecutor Eric Richey was due to discuss the situation with county council members at the committee of the whole meeting, but the agenda item has since been withdrawn.