Places & Things
Places & Things: February 2023
Joe's Gardens sets season opening date
February 3, 2023 at 5:00 a.m.
|
Updated February 24, 2023 at 6:15 a.m.
---
---
Places & Things is updated regularly throughout the month with new business openings, closings and changes.
Joe's Gardens in Bellingham announced it will reopen for the season on Monday, Feb. 27. The fruit, vegetable and plant provider in the Happy Valley neighborhood at 3110 Taylor Ave. said on its website that the date is "weather permitting — cold temps may delay our opening." Joe's Garden typically reopens around the start of March; it closed for the 2022 season on Oct. 1.
The owners of Bordertown Mexican Grill, a food truck with outdoor seating at 538 Peace Portal Dr. in Blaine, will open a restaurant at 442 Peace Portal Dr. called Qué Onda Fusion Cuisine. The owners confirmed via Facebook chat that they plan to open the new spot by early June. The Northern Light earlier reported the building used to house the Rustic Fork restaurant.
Kraken's Cove expects to open in April at 940 SE Pioneer Way in Oak Harbor. The steak and seafood restaurant applied for a state liquor license in early February. While its Facebook page simply says the locally owned restaurant is "opening soon," a representative provided the April date, and its social media intro said the restaurant will offer lunch, dinner and lounge entertainment.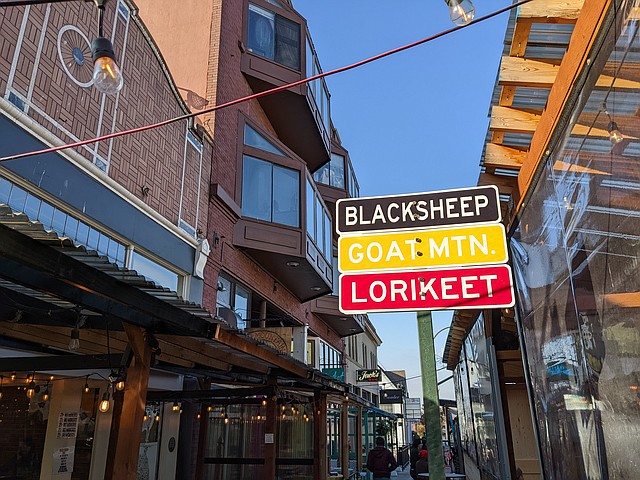 Lorikeet Bar is closing. The well-known downtown Bellingham bar at 215 W. Holly St. will serve its last on Saturday, March 11, according to co-owner Chas Kubis. "We have a new concept that we are currently developing and will announce more details once we've celebrated our last month of operations at Lorikeet," Kubis said. Lorikeet is part of a co-located restaurant group that includes Black Sheep and the recently reopened Goat Mountain.
Bellingham Makerspace in Bellis Fair mall has reduced its operating hours as of Feb. 18. New public hours are Saturday 11 a.m. to 8 p.m. and Sunday 12 to 5 p.m. Previously the Makerspace was open Wednesday through Sunday; members can still use the Makerspace during open mall hours with a keycard. The reduction in public hours follows a financial "existential crisis" outlined in the nonprofit's February newsletter that's led to laying off paid staff.
3 Oms Yoga in downtown Bellingham has announced that after 14 years, it's closing at the end of March. In a letter on the company's website, owner Amy Robinson wrote that 3 Oms has "experienced ongoing challenges from the pandemic" and due to continuing operating losses, "the time has come to let go." The closing date at 1319 Cornwall Ave., suite 200 is Friday, March 31.
Brando's BBQ, after announcing it was moving from Skagit Valley food trailer to brick-and-mortar last fall, has set Thursday, Feb. 23 as its opening date at 14969 W. Bow Hill Rd. in Bow. Hours will be 11 a.m. to 7 p.m. "or sell out" Wednesday through Sunday. 
Little Kitchen Witch opened on Feb. 17 at 4370 Meridian St. in Bellingham's Meridian neighborhood with hours of 11 a.m. to 10 p.m. every day except Monday. The menu posted on Facebook is heavy on falafel, eggplant and hummus.
South Bellingham, your Pizza Hut may not be where you last left it. The location in the Sehome neighborhood at 104 S. Samish Way recently closed and was replaced by one at 1251 Lincoln St., suite 106 on the other side of I-5 in the Puget neighborhood. The Pizza Hut at 4285 Meridian St. remains unmoved.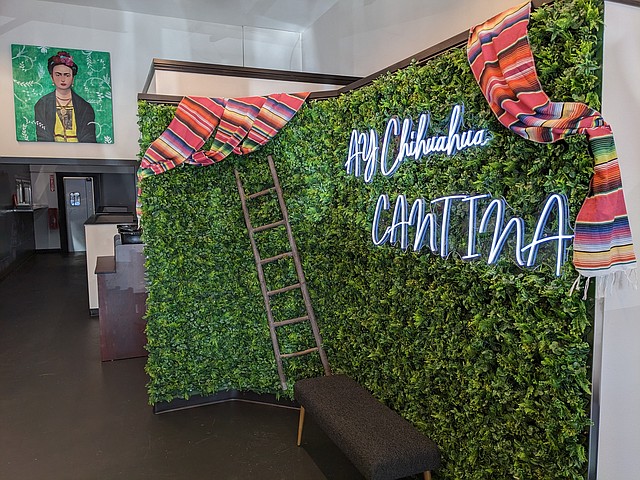 Ay Chihuahua Cantina has opened at 1415 Railroad Ave. in downtown Bellingham. The mural-filled restaurant serves Mexican food, and drinks from its bar. Hours are 11 a.m. to 9 p.m. Sunday through Thursday, and 11 a.m. to 11 p.m. Friday and Saturday.
Cosmos Bistro at 1151 N. State St. in downtown Bellingham is closing Sunday, Feb. 26. The "local and regional comfort food" restaurant's Cinnamon Berg said in a Facebook post that she had put "my all into my little restaurant that could, but honestly, it has been a struggle from the beginning." Berg, who opened the Bistro in 2015, thanked "staff over the years that have believed in my vision, guests that love what we have brought to the table, supportive friends and especially my family that have never wavered in their belief in me."
Blue Taco Restaurant and Bar has confirmed it's planning another location in Lyman, at 31439 State Route 20, after filing a state liquor license application for that address in late January. The Mexican restaurant at 2300 Market Street in Mount Vernon said via Facebook chat that no specific opening date has yet been set for the new spot. 
Big Stick BBQ is returning to Stemma Brewing. Stemma announced on social media a new Big Stick truck will be "coming soon" to Stemma's 2039 Moore St. location in Bellingham's Roosevelt neighborhood. "They had a truck parked here a few summers ago before they expanded to a brick and mortar," the brewery wrote on Facebook, "and we're glad to have them back." While a firm date hasn't been set, Stemma said they expect it to return around the end of February or beginning of March.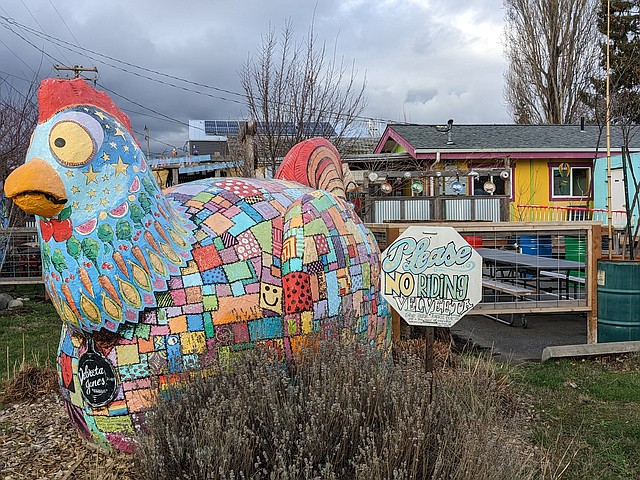 Homeschool BBQ has set a Friday, Feb. 24 opening date in the former HomeSkillet space at 521 Kentucky St. in Bellingham's Sunnyland neighborhood. "We are so very excited to see all of your joyous faces and serve you up some amazing BBQ and cocktails!" read the post on Facebook and Instagram. HomeSkillet, which closed in May 2022, first announced in November that Homeschool BBQ would take over the space.
The Portal Container Village on Bellingham's downtown waterfront is looking for "food trucks and local vendors to sell items from the Rotating Container Shop." The Port of Bellingham put out the call on social media Feb. 7, saying those interested should contact Carey Jones at careyj@portofbellingham.com or call (360) 393-5449. Largely closed for the season last October, the village at 296 W. Laurel St. featured five local businesses operating out of metal shipping containers in 2022, including those offering e-bike rentals, ice cream and beer. No official opening date for 2023 is posted online, but one vendor said they're planning for early May.
Mod Pizza appears close to opening a second location in Bellingham, this one in Sehome Village. The new site at 330 36th St. appeared recently on Mod's website with its own web page and a "coming soon" banner. Mod's original Bellingham location remains in Barkley Village at 2925 Newmarket St. The Sehome Village location is in the former Massage Envy spot, still marked as "temporarily closed" on that national chain's website.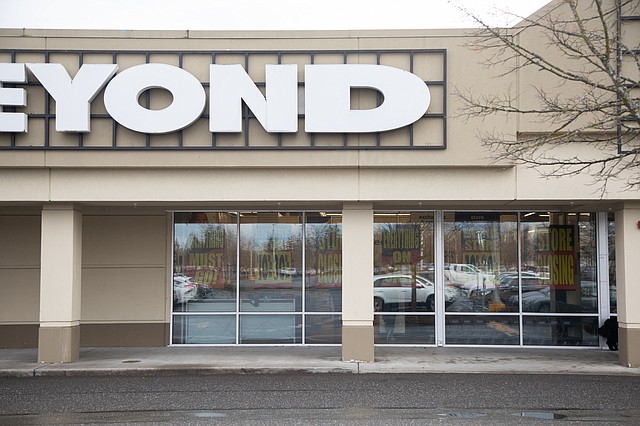 Bed Bath & Beyond will be closing its Bellingham store at 4255 Meridian St. as part of a new wave of store closures that includes Vancouver, Kennewick, Issaquah and Walla Walla in Washington state. The Auburn and Lakewood stores went into the great beyond in a previous wave. Its Burlington store at 1915 Marketplace Dr. will remain open. A company spokesperson said Bellingham's selection was part of a "comprehensive, store-by-store analysis of our portfolio to ensure we can grow profitably while best serving our customers." The company did not say when the Bellingham store would shut down, just that stores listed would close "over the next few weeks and months."
PeaceHealth St. Joseph Medical Center in Bellingham is opening a new hybrid surgery suite the week of Feb. 20. The 1,067 square foot suite — said to be the only one of its kind north of Everett — is in addition to a new operating room that PeaceHealth said would expand surgery capacity from 680 to about 740 patients per month. In the announcement, a PeaceHealth official said the hybrid operating room "integrates advanced imaging technology, allowing surgeons to perform highly complex cases that would otherwise go elsewhere."
Wanida Thai Bistro opened at 3200 Northwest Ave. on Feb. 10. It's Wanida Thai's third location. The new Columbia neighborhood bistro joined Wanida Thai Cuisine at 1213 Dupont St. in the Lettered Streets neighborhood and a takeout spot, W Thai Express, at 2201 Cornwall Ave. in downtown Bellingham.
Latitude Kitchen and Bar has extended the hours of its drive-through espresso at 1065 E. Sunset Dr. in Bellingham's Barkley neighborhood, now opening at 5 a.m. The restaurant said in a Facebook chat that before, the window was only open during regular restaurant hours and the longer hours "are part of the changes that we are excited to be making" with new ownership that took over in September 2022.
Craftery Lane opened Feb. 2 in Bellis Fair mall in Bellingham, a multi-vendor boutique with both "handmade, local vendors and a creative space for events, classes, parties and open craft time," according to a social media post. Initial vendors listed include Millie and Smums, Copper Knot Co., Evergreen Essential Co. and Rustic Candles.
Cloud Mountain Farm Center in Everson has opened for the season. The nonprofit agricultural education farm and nursery announced its Feb. 2 reopening and said it plans to be open for browsing and pick up Thursday through Saturday, 10 a.m. to 5 p.m., and Sundays 11 a.m. to 4 p.m., at 6906 Goodwin Rd.
Pepper Sisters announced it's reopening on Wednesday, Feb. 15. The southwestern restaurant at 1055 N. State St. in downtown Bellingham closed Oct. 3 to take a "much-needed break" and spruce up. New hours will be Wednesday through Sunday, 4 to 9:30 p.m. Expect a few menu changes: "We have streamlined our menu a bit for increased flexibility, sustainability, and affordability. But fear not! Any entrees not listed will return as seasonal specials!"
Living Pantry has opened a third location, this one in Fairhaven at 1132 Finnegan Way where Betty Be Good boutique used to have a Bellingham shop. Owner Shawna Morris said the new location of the natural goods and refills store will carry bulk goods, but not bulk food. "What we do offer, however, is for folks to drop off their containers for bulk foods that we can take to Blaine and refill and then bring back to the store the following day," Morris said. Fairhaven hours are Thursday through Saturday, opening at noon. Living Pantry also has stores at 2400 Yew St. in Bellingham's Roosevelt neighborhood and at 684 Peace Portal Dr. in Blaine.
Canadian auto dealership chain Go Auto has purchased Mercedes-Benz of Bellingham and Toyota of Bellingham at 1100 Iowa St. in the Roosevelt neighborhood. Go Auto said these first U.S. acquisitions take its dealership count to 59. Previous owner Al Monjazeb, who bought the former Wilson Motors dealerships in 2016, said decisions are "based on the current circumstances and I decided that GA [Go Auto] will be a better fit at this time." Monjazeb also owns Burlington Plaza, the one-time outlet mall on Fashion Way in Burlington he purchased in March 2022 and has been renovating.
John L. Scott Real Estate announced that its Anacortes office at 715 Seafarers Way, suite 100A, has new owners. The company said the ownership group includes Joy Brown, who will be the new managing broker for the office's 23 brokers. Brown's career includes working in the John L. Scott Bellingham office and at the company's headquarters.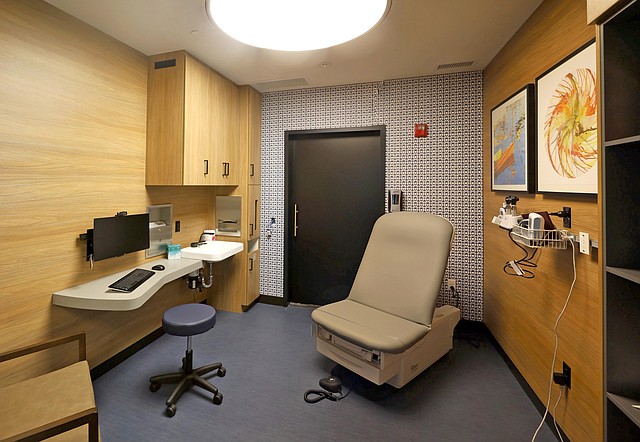 Kinwell Medical Group opened its first primary care clinic in Bellingham, joining other Kinwell locations in a number of Washington state cities. Kinwell describes itself as "an exclusive in-network provider for people with their health coverage through Premera Blue Cross or LifeWise Health Plan of Washington." The new clinic is located at 340 36th St. in the Happy Valley neighborhood.
Cascadia Eye, with locations in Mount Vernon, Sedro-Woolley, Bellingham and Stanwood, has acquired Whidbey Vision Care at 380 SE Barrington Dr. in Oak Harbor. In an announcement, Cascadia Eye said appointments at the Oak Harbor clinic are limited and it is taking appointments at its new Coupeville location at 202 N. Main St.
Cruser Coffee announced it opened a second location on Jan. 30, this one in La Conner at 313 Morris St., unit 4. The new cafe featuring locally roasted coffee is in addition to Cruser Coffee's original espresso stand at 1304 Memorial Highway in Mount Vernon. 
All Time Pizza opened Feb. 1 in Lynden at 8874 Bender Rd., suite 101, with daily hours of 11 a.m. to 9 p.m., according to its Facebook page. The restaurant, which received approval of its state beer and wine license in December, serves pizzas, salads, sandwiches and a lunch and dinner buffet.
Read Places & Things: January 2023.
A previous version of the Feb. 14 item about Homeschool BBQ had an incorrect street number in the address. The story was updated on Feb. 14, 2023, at 1:20 p.m. to reflect this change. The Cascadia Daily News regrets this error.