Prep/College
Who will be crowned champions this fall sports season?
The post-pandemic rise in Whatcom County's success shows no signs of slowing
August 31, 2023 at 5:00 a.m.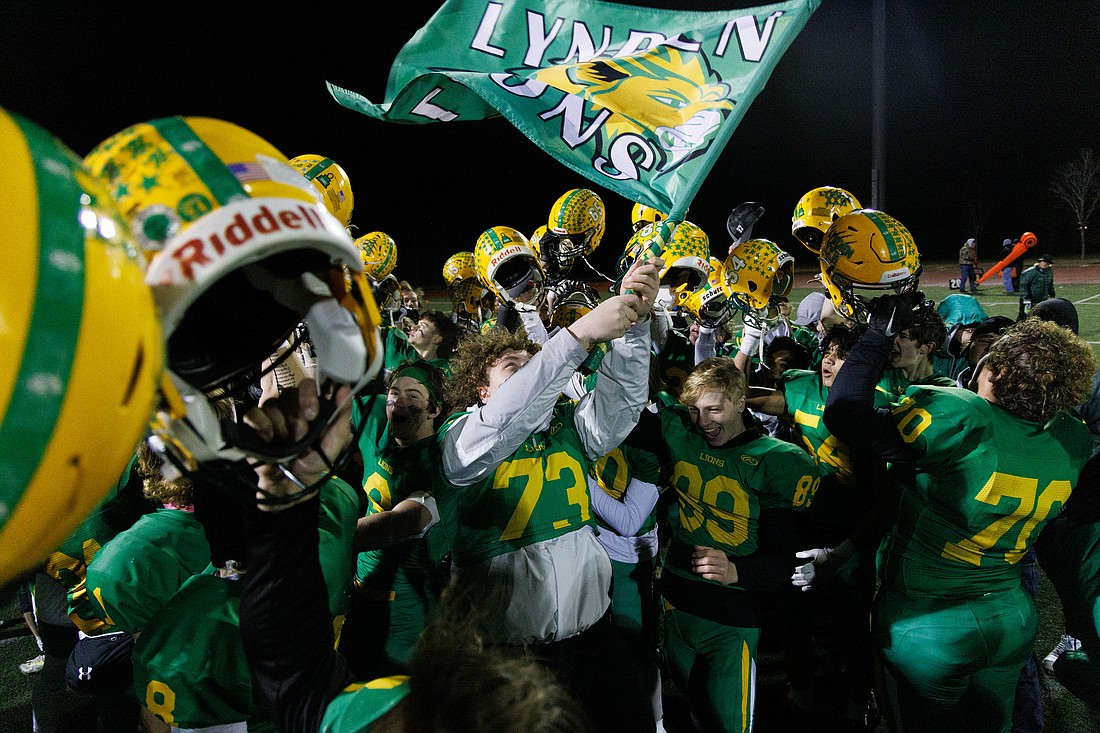 ---
---
In sports, only one thing is better than winning championships: defending them.
As lights come back on at local high school and college stadiums and gyms fill with eager fans, friends and family, a few Whatcom County programs will have an opportunity to do exactly that this fall season.
It's hard to imagine the 2023–24 fall sports season topping its previous year, but I would like to think this post-COVID-19 upswing in state and national competitiveness will continue. 
Last fall — not counting boys tennis' spring postseason — two prep teams and two individuals earned state titles, one team won a national championship and three other teams reached state championship games, but lost. All these achieving athletes are residents of our cozy, freakishly athletic nook up here in the northwestern part of Washington.
In 2021, one prep team and two individuals won state titles, and Western's volleyball team reached the NCAA Division II Final Four.  
In the 2019–20 season, not a single team or individual won a state or national title.
Furthermore, the closest teams to one were Lynden Christian football's runners-up finish in the 1A state tournament and Western Washington University women's soccer's loss in the NCAA Division II National Championship. (Individually, Bellingham's Livi Lackland Henry finished second in the 2A girls state cross-country meet, as well.)
But this year could be even better.
Western women's soccer remains armed to the teeth with young talent (22 returning players from last year's team, including the Great Northwest Athletic Conference Freshman of the Year, Morgan Manalili), and a national title berth would be its fourth in six possible seasons.
Nooksack Valley football has emerged as one of the favorites to win the 1A state championship after last year's trip to the semifinals, as the team is littered with third- and fourth-year starters. Check out this week's football forecast.
Sehome girls soccer lost just two seniors from its team that reached the 2A state championship last season. Two volleyball teams (Lynden, Nooksack Valley) are returning key starters after placing top-5 in their respective state tournaments last year. Fourteen cross-country runners who finished top-25 at state meets last year are returning. Sophomore Hailey Ferrell, who won the first girls swim title in Blaine program history last season, is back.
Then there are the Lions of it all — Whatcom County's current flagship prep program: Lynden football.
Lynden enters this season having not lost a game since Sept. 10, 2021. The team is 25-1 since the beginning of the 2021–22 season, outscoring opponents 860-395 over a two-year period and winning two 2A state championships in the process. 
Sure the team retained just six starters from last year's team, but that didn't stop them from going 13-0 and capturing their 10th state championship in 2022 under similar circumstances.
Love them or hate them, the Lions are the only two-time defending champions in the county right now, and you better believe they are going for a third.
Fall sports are upon us. Somewhere in Whatcom County, right now, there is either a team or individual athlete who will begin their journey this week to becoming first-, second- or third-time champions. At this point it's not a matter of if it will happen, but rather how will it happen and who will it be.
For the record: That's why I love what I do. That inevitable, always-satiating mystery continues to keep me coming back for more. Time to buckle up.