The A-List
Amy's picks: Greekfest, fake jams, jazz and Water Week
A curated selection of happenings in Whatcom and Skagit counties
August 31, 2023 at 5:00 a.m.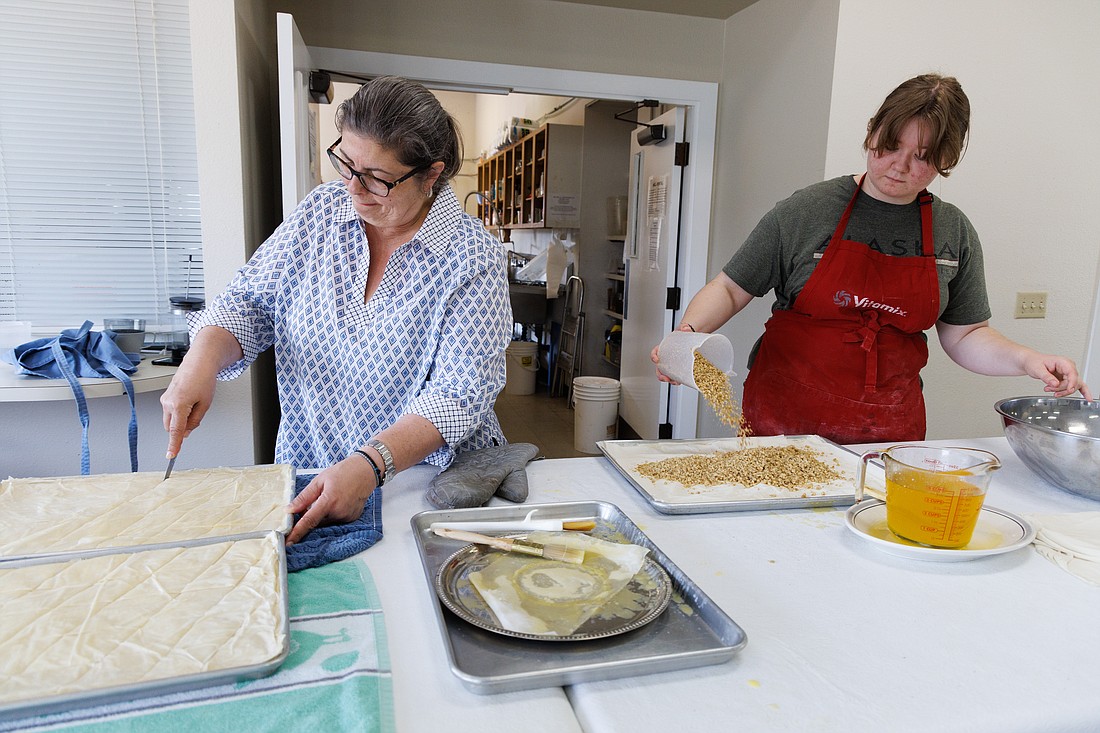 ---
---
AMY'S PICKS 
'Lost Cat' farewell
Noon to 4 p.m., Sept. 1–7, McKenzie Alley, Fairhaven
Just up the stairs from Cafe Blue, peek your head into this makeshift gallery and exhibition, which features a treasure trove of paintings and sculptures from longtime Bellingham-based artist Francis X. Donovan. 
After temporarily moving pretty much his entire studio from the downtown Bellingham waterfront to this pop-up space in early May, Donovan reports he's getting ready to pack up his artwork and vacate the building.
I've talked to fellow artists and appreciators of Donovan's work recently who bemoaned not having visited the space yet, so this is my nagging to them — and you — to get off the respective cabooses and make it a point to see the displayed artworks while they're still in a gallery setting. If you can't make the times he'll be open, give Donovan a call to set up a private viewing. Tell him Amy sent you. Info: 360-927-8780.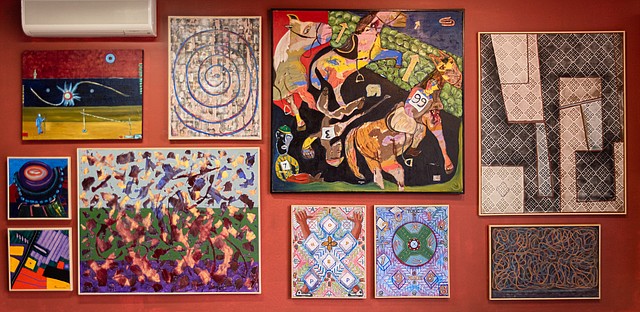 Bellingham Music Club season kickoff
10:30 a.m. Wednesday, Sept. 6, First Congregational Church, 2401 Cornwall Ave.
It's safe to say the powers that be at Bellingham Music Club (BMC) know what they're doing. The club is entering its 108th concert season, and you don't make it that long without impassioned leadership and a supportive community.
Talented Canadian-American pianist Jacques Després will be featured at the morning concert, as well as at a "Night Beat" performance taking place at 7:30 p.m. Friday, Sept. 8. The first event is free, and the second suggests a donation of $20 (free for students). 
Isabelle Cormier, BMC's program chair, is looking forward to the upcoming season, whose theme is "Sounds Sublime."
"It will be exactly that," Cormier said. "Music that transforms, uplifts and inspires. I am truly excited about our programs; they will offer a wide range of styles and genres, from baroque to Dixieland. Major composers and masterworks. Instrumental and vocal combinations. Lyrical and dramatic or light and humor-filled, BMC will wow with surprises and discoveries every month." Info: bellinghammusicclub.org.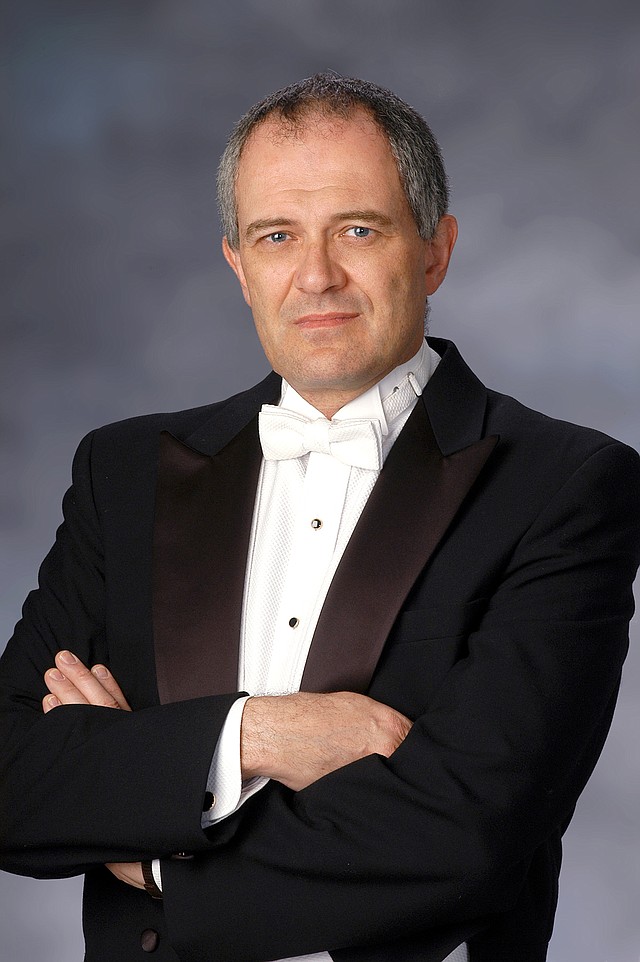 LOL! apalooza!
7:30 p.m. Sept. 7, 14, 21 and 28, Lincoln Theatre, Mount Vernon
"Fake jams and real bands" is the hook of the Lincoln's latest let's-have-fun-with-this film series — the last series was dedicated to the flicks of actress Shirley MacLaine — and I'm all in for a festival focusing on fictional rock 'n' roll movies.
The Thursday night fun kicks off with "School of Rock," featuring Jack Black as a guitarist and fake substitute teacher who finds musical redemption by forming a band comprised of a bunch of elementary school students. Following are "Pitch Perfect," "Josie and the Pussycats" and "This is Spinal Tap" — a shining example of what a music mockumentary can accomplish. Tickets are a scant $8.50–$11, which is way less than you'd pay to see these "bands" live. Info: lincolntheatre.org. 
Bellingham Greekfest
Sept. 7–10, St. Sophia Greek Orthodox Church, 510 E. Sunset Drive
Last summer, when news hit that the Greekfest wouldn't be offering its popular lamb dinner or loukoumades during the annual four-day festival celebrating Greek food and culture, it was a blow.
Those of us who have grown used to savoring the lamb supper and ending our multi-course meal with fried honey balls were upset, but assuaged by the menu items still available — including a number of gyros, souvlaki chicken skewers, spanakopita, Greek salad, dolmades, baklava and plenty more. 
For this year's event, the loukoumades are back (yay!) but the lamb dinner is still absent from the menu (sigh). No matter. Whatever you'll find to eat is sure to be delicious, and there will also be live music, beer, performances by the Kefi Dancers, and tours of the church. Whether this is your first or 10th time attending, it's worth checking out. Info: bellinghamgreekfest.org. 
The Lynden Whiskey Walk
5–10 p.m., Saturday, Sept. 9, downtown Lynden
When does a Whiskey Walk turn into a Whiskey Stagger? You'll have to attend the inaugural event in this normally staid Whatcom County city to find out for yourself. 
Kidding aside, if you're a whiskey aficionado you won't want to miss sampling spirits from the likes of Chuckanut Bay Distillery, Bellewood Distilling, Probably Shouldn't Distillery, San Juan Island Distillery, and others. The local and regional distilleries will be stationed at pop-ups in businesses throughout downtown Lynden, and there will also be street vendors, busking, designated cigar-smoking areas, VIP rooms, and live music from Petty or Not, Whiskeydicks, and Quattlebaum.
Another perk? Part of 5th Street will be closed to traffic for the duration of the event, and Overflow Taps will be hosting an outdoor beer garden. Tickets are $15 if you're just there for the music, $30 if you want to imbibe (includes five tasting tokens). Info: lyndenwhiskeywalk.com. 
Whatcom Water Week
Sept. 9–17, throughout Whatcom County
Rain is splattering my office window as I'm writing these words, and I'm guessing I'm not the only one who welcomes a change in the weather. 
The annual event celebrating Whatcom County's water resources is a good time to for everyone to learn more about where our water comes from, where it ends up and how to conserve it. Ways to take part run the spectrum — from stormwater discovery tours to Lake Whatcom story walks, Run With the Chums, a Bellingham Bay paddle and scavenger hunt, art happenings, a Family Field Day at Birch Bay State Park, story events for kids, waterfront tours and more. 
If you're the creative type, consider submitting a Water Week photo related to the resource, or take part in the "We Scoop" photo contest, where dog owners can take a pledge to scoop their dogs' waste, as well as submit their best dog photo. Both contests run through September, so take your time and get it right. Info: whatcomwin.org. 
Second Sunday Jazz
2 p.m. Sunday, Sept. 10, Heart of Anacortes, 1014 14th St.
Although this monthly concert hosted by the Anacortes Public Library and featuring the Greta Matassa Quintet will take place outdoors, starting in October the series will head back to the community meeting room at the library.
For now, exalt in the waning days of summer by attending the free concert featuring 2021's Northwest Jazz Vocalist of the Year, who along with her band will be playing jazz classics and interpretations of songs by hitmakers Stevie Wonder, Sting, Bonnie Raitt, Herbie Hancock, and Pat Metheny.
Another aspect of the Jazz at the Library series is education, and thus the next Jazz Lecture Series will take place at 7 p.m. Thursday, Sept. 21 back in the community meeting room. Local singer and American songbook interpreter Joan Penny will walk attendees through "The Influencers: Important Women of Jazz." Info: jazzatthelibrary.com. 
ALL EVENTS
Friday, Sept. 1
Market Week
Through Sept. 9, throughout Whatcom County
Eat Local Month kicks off with Market Week (Sept. 1–9), and continues with Farm Week (Sept. 10–16), Restaurant Week (Sept. 17–23), and lastly Seafood Week (Sept. 24–30). Related activities take place throughout the month, with one highlight being the Whatcom County Farm Tour on Saturday, Sept. 16. Info: sustainableconnections.org. 
Summer Farmers Market
3–7 p.m., Rome Grange, 2821 Mt. Baker Highway
In keeping with their mission to promote agricultural-community interest, the Rome Grange will be hosting this market every Friday through Sept. 22. Info: romegrangewhatcomcounty@gmail.com. 
'Soul of the Skagit'
6 p.m., Village Books, 1200 11th St.
Oregon-based photographer and author Christian Murillo will be on hand to share his images and writing. His book tells the story of the Skagit River from its glacial headwaters to the Salish Sea. Please register in advance for the event. Info: villagebooks.com. 
First Friday Artwalk
6–8 p.m., downtown Anacortes
MoonWater Arts, Scott Milo Gallery and the studio above the gallery, One Real Estate, Squirrelwerks Studio, Trinity Skate and Fidalgo Fudge will be among the venues showcasing art at this monthly event. Info: anacortesart.com. 
First Friday
6–10 p.m., downtown Bellingham
Wander the urban core at this monthly event featuring local artists and gallery, places to dine and sip, live music, late-night shopping and more. Programming changes monthly. Check the Downtown Bellingham Partnership's website before First Friday for a printable map. Info: downtownbellingham.com.
'Constellations'
7 p.m., BAAY Theater, 1059 N. State St.
Attend Lark Productions' performance of this play by Nick Payne through Saturday. The romantic journey delves into the intimate possibilities of a simple encounter between two people. The performances are pay-what-you-can and take place Sept. 1–2. Reserve seats in advance. Info: eventbrite.com. 
Saturday, Sept. 2 
Bellingham Farmers Market
10 a.m. to 2 p.m., Depot Market Square, 1100 Railroad Ave.
Approximately 90 vendors from Whatcom and Skagit counties are on site at this weekly market, which continues every Saturday through Dec. 16. Info: bellinghamfarmers.org. 
Dockside Market
10 a.m. to 2 p.m., Squalicum Harbor, Gate 5
Local fisherfolk will be selling their fresh and frozen wares at this twice-monthly market. Visit the dock early to find the best selection of seafood options. Details and participating vendors and products are posted 24 hours ahead of sale days. Info: bellinghamseafeast.org. 
September Fly Day
10 a.m. to 4 p.m., Heritage Flight Museum, 15053 Crosswind Drive, Burlington
Summer's flying season comes to end at Skagit Regional Airport for the final Fly Day of 2023. See your favorite vintage aircraft in action, enjoy Apollo 8 exhibits and kids activities and more. Flying is subject to unexpected change. Entry is $5–$12; free for kids under the age of 5. Info: heritageflight.org. 
North Cascades Bluegrass Festival
9 a.m. to 9 p.m., Deming Logging Showgrounds, 3295 Cedarville Road
This bluegrass-focused festival takes place today and Sunday, featuring bands such as the Lonesome Town Painters, ShadowGrass, Kruger Brothers, North Cascades Bluegrass band, Rollin' Ridgea nd many more. Workshops, jams, vendors, food trucks and more will be part of the weekend's festivities. Ticket prices vary; one-day tickets are camping are available. Info: ncbf.fun. 
Artists' Studio Tour
10 a.m. to 5 p.m., throughout Lummi Island
Today and Sunday, take this free, self-guided tour, featuring more than 20 locations showing and selling everything from paintings to notecards, jewelry, photography, sculpture, glass items, wooden crafts, pottery, metal crafts, stonework, quilts, clothing and knitwear. Download the flyer online, or pick it up at the Islander store. Info: lummi-island.com. 
Summer's End Fest
Noon to 6 p.m., LLCA outdoor pavilion, Lopez Island
Head to the Lopez Center for Community and the Arts for a community picnic and concert featuring Derek Eisel, Cameron Chimera, Shark Reef Rounders, Lopez Cajun Band and Los Hermanos. Activities for kids and a beer garden will be part of the day's events. Entry is by donation; all proceeds will go to the bands. Info: lopezcenter.org. 
Jazz Society Concert
2–5 p.m., VFW Hall, 625 N. State St. 
For its monthly community concert and swing dance, Bellingham Traditional Jazz Society will host the Seattle-based band Ray Skjelbred's Yeti Chasers. Skjelbred's Chicago-style piano will be accompanied by Jacob Zimmerman on clarinet and tenor sax, Steve Wright on trumpet, Dave Brown on bass and Mike Daugherty on drums. Entry is $5–$20. Info: bellinghamjazz.com. 
Obbink and Burke Reception
3–5 p.m., Smith & Vallee Gallery, Edison
Painter Kim Obbink and sculptor Annie Burke will be on hand at this event highlighting their works — both of which deliver into the beauty of the natural world, specifically exploring the botanical and marine life native to Lummi Island and its surrounding waters. The exhibition shows through Oct. 1. Info: smithandvalleegallery.com. 
Memorial Exhibit Reception
5–7 p.m., I.E. Gallery, 5800 Cains Court, Edison
Attend the opening for a memorial exhibit for Fish Town painter John Schaefer. Schaefer's oil and wax color field paintings will be accompanied by his longtime friend and fellow river-dweller Michael Clough's hand-carved stones. The works will be on display through September. Info: ieedison.com. 
7-Day Dance Festival
5 p.m. and 7:30 p.m., New Prospect Theatre, 207 Prospect St.
Bellingham Repertory Dance participants will share what they've learned as part of a week-long collaboration which culminates in two performances open to the public. Take a chance on this unique audience experience and discover, with the performers, the creativity that emerges. Tickets are $8–$15. Info: bhamrep.org.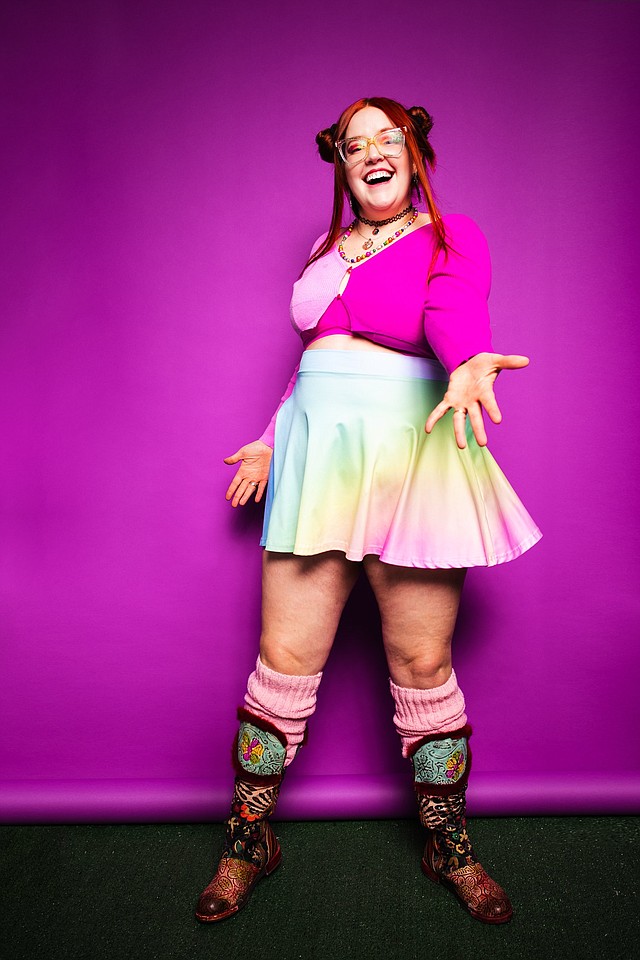 Sunday, Sept. 3
Depot Comedy Club
8 p.m., Aslan Depot, 1322 N. State St.
Chicago-based stand-up comedian Jamie Shriner will headline this monthly event; she'll be joined by Pacific Northwest comedians Vanessa Dawn and Courtney Bird. Tickets are $20 to the 21-and-older show. Info: aslanbrewing.com. 
Monday, Sept. 4
Guffawingham
8:30 p.m., Boots Bar and Lounge, 1263 Barkley Blvd.
This weekly stand-up comedy show has returned from the ashes, and can be attended every Monday. Each show will feature a host, and people can show up early to sign up for a slot on the roster. Info: Facebook.com/guffawingham. 
Tuesday, Sept. 5
History Sunset Cruise
6–8 p.m., Bellingham Cruise Terminal, 355 Harris Ave.
Join the Whatcom Museum every Tuesday through Sept. 12 for this popular summer cruise, which takes locals and visitors aboard the 100-foot Victoria Star tour boat. Participants get close-up views of parks, businesses, industry and neighborhoods from Bellingham Bay, with historian Brian Griffin serving as the tour guide. Tickets are $35–$40. Info: whatcommuseum.org.  
Wednesday, Sept. 6
Jazz Center Open House
6:30–9 p.m., FireHouse Arts and Events Center, 1314 Harris Ave.
The Jazz Center of Bellingham will kick off its fall season with live jazz, refreshments, a raffle for season tickets, and ways to support the center's mission. Please RSVP by purchasing free tickets. Info: firehouse-aec.com. 
Thursday, Sept. 7
The African Children's Choir
7 p.m., The Bridge Community Church, 1815 Cornwall Ave.
Youth ages 10–12 will perform popular children's music, traditional spiritual songs and African cultural pieces. The performers represent the potential of the children to become leaders for a better future. No tickets or reservations are required. Attendees are encouraged to show up early to save their spots. Info: africanchildrenschoir.com. 
Friday, Sept. 8
Millionth Pound Party
6–10 p.m., Trackside Beer Garden, 298 W. Laurel St.
Join Sustainable Connections to celebrate a million pounds of food recovered by its Food Recovery Program. Enjoy live music from Groovbot and The Beatroots, raffles and more. The program reduces food insecurity and addresses climate change by recovering and redistributing nutritious surplus food to neighbors in need. Info: sustainableconnections.org.  
Al Stewart and The Empty Pockets
8 p.m., Lincoln Theatre, 712 S. First St., Mount Vernon
Hear this celebrated Scottish-born singer-songwriter play old favorites such as "Year of the Cat," "Time Passages," "On the Border," and more. Tickets to hear the folk singer and his band are $48–$68. Info: lincolntheatre.org. 
Saturday, Sept. 9
'Returning the Bones'
6 p.m., Village Books, 1200 11th St.
Award-winning actor, playwright, director and author Gin Hammond will share her new book, a novel she adapted from the celebrated play of the same name. Please register in advance for the event. Info: villagebooks.com. 
Modern Square Dance Party
7–9 p.m., Ten Mile Grange, 6950 Hannegan Road, Lynden
Rainbow Squares will host this event. No experience is needed; couples, singles and families are all welcome, and no partner is necessary. Squares, lines and circle dances will be tough. Entry is $3 for youth, $5 for adults. Info: 360-733-4487.
Before heading out to attend in-person happenings, check with individual venues to make sure the event is still taking place as scheduled.
The A-List appears weekly. To submit an event for consideration, email calendar@cascadiadaily.com.