Running
Runners of all ages compete in annual Lake Padden Relay
Race nearly canceled due to air quality concerns
August 26, 2023 at 4:35 p.m.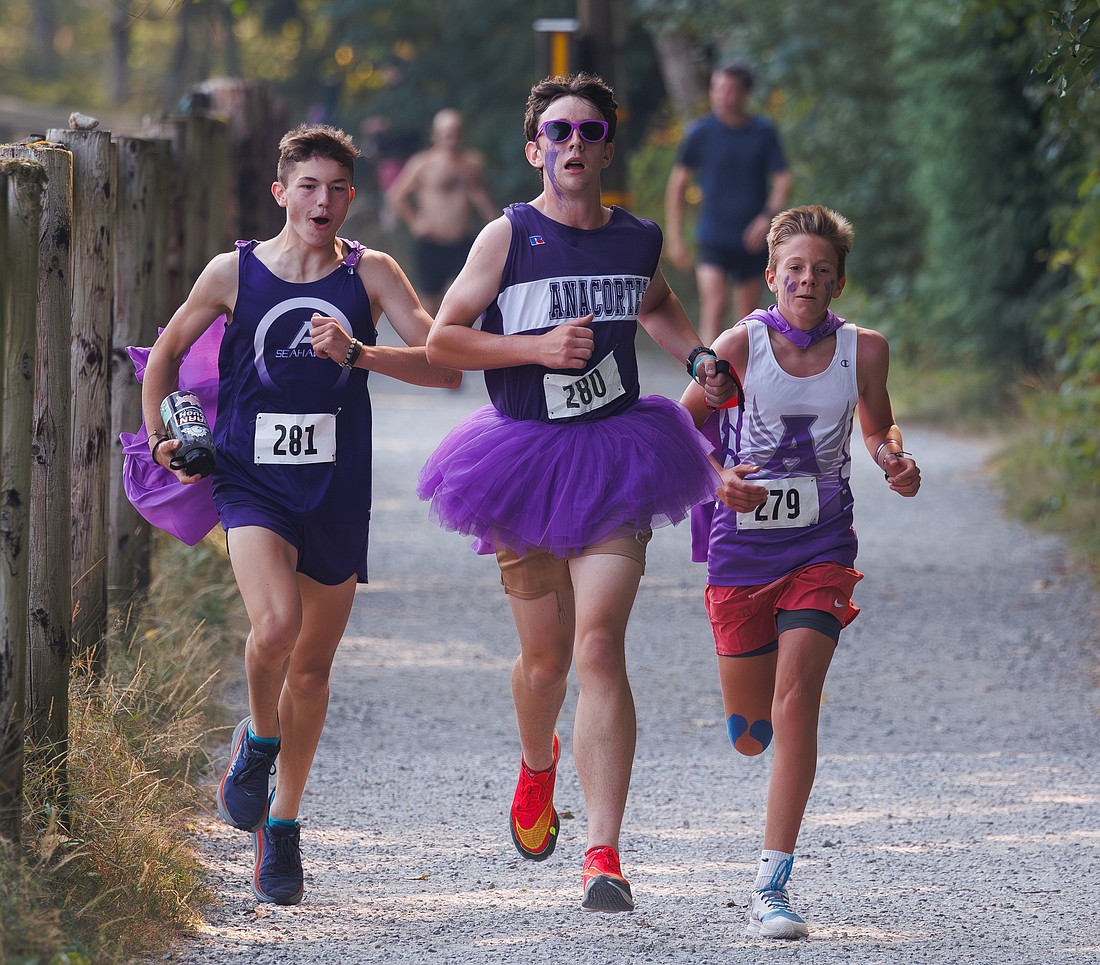 ---
---
After fear of cancellation due to poor air quality caused by smoke, the Greater Bellingham Running Club was able to host the 2023 Lake Padden Relay with no complications on Saturday, Aug. 26. 
Co-race director Deb Donovan said she sent emails to all the runners Friday night before the race, warning them of a potential cancellation and advising those who may be more sensitive to the smoke to sit out. 
"I spent all of yesterday obsessively refreshing the air quality index sites and the forecast," Donovan said. "There was a lot of stress involved and we're just happy it's happening." 
The relay is a 10.36-mile race made up of four 2.59-mile laps around Lake Padden. Runners are eligible to compete solo or in teams of up to four.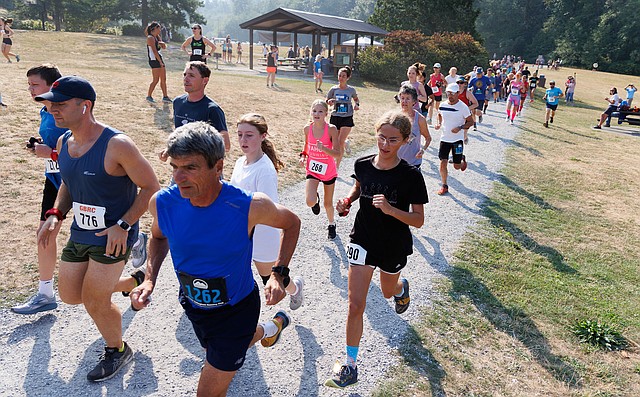 This year's race saw 202 total competitors across 73 different teams. Teams were made up of middle schools, high schools, universities, clubs, friends and families. Western Washington University track and field used to host the relay with the GBRC but handed the full reigns to the club before last year's race. 
Still, the Western track and field team sent eight squads to compete in the Lake Padden Relay. 
Will Henry of WWU Team 2 was the first runner to complete the lap around the lake and hand off the tracker to his teammate. Henry, a junior middle-distance runner for the Vikings, said this event is an important way to check in with the rest of the roster. 
"This is the first time I've seen the women's team; this is the first time I've seen a lot of the guys," Henry said. "Everyone's getting together for this and then we leave for camp on Monday. So, it's kind of like a get-together and showing of summer training and who really put in the work."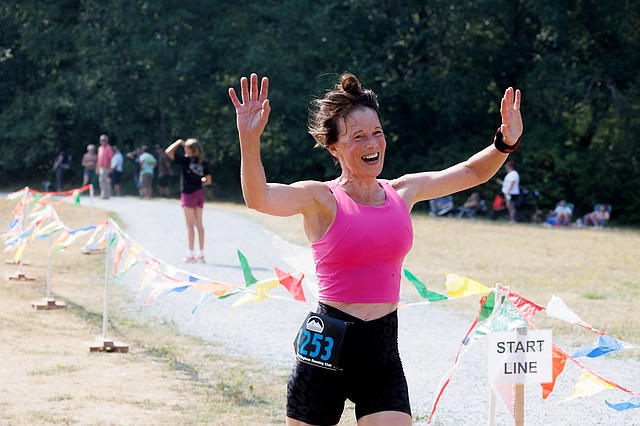 Henry competed in the race the past two years but said he wasn't ever near the front like he was in Saturday's performance. 
Western's eight teams placed first through eighth to lead all runners. WWU Team 3 placed first, finishing with a time of 57:37, with all Western squads finishing by 1:01:32. 
Following the collegiate teams were Bellingham Distance Project with a time of 1:06:49, Purple Thunder AHS XC Team at 1:08:58 and Nature's Fortune Cookie at 1:11:14. 
Purple Thunder was made up of three Anacortes High School cross-country athletes and a former coach. Freshman Owen Kennedy and sophomores Maverick Ball and Owen Hofheimer dressed up for the race, expecting other teams to do so as well. 
The trio wore capes, tutus, purple face paint and a painted-on thunderbolt. Kennedy said they wanted to have fun with it and add a little spirit. 
"We want to make everyone feel insecure, like, 'Oh, I should've dressed up,'" Hofheimer said. 
"It's just more fun," Ball added. "It lifts the mood when you're running. It gives you a little bit more motivation to be happy and get going." 
Brian Sheley was the first solo runner to complete the race, finishing with a time of 1:12:11, followed by Sheena Bull at 1:24:28 and Torry Lingbloom at 1:25:14. 
For full results, visit Pacific Multisports' website.