Soccer
Reigning national champion Vikings set sights on road season opener
Western enters 2023 with mix of hardened veterans, talented newcomers
August 24, 2023 at 5:00 a.m.
|
Updated August 24, 2023 at 9:15 a.m.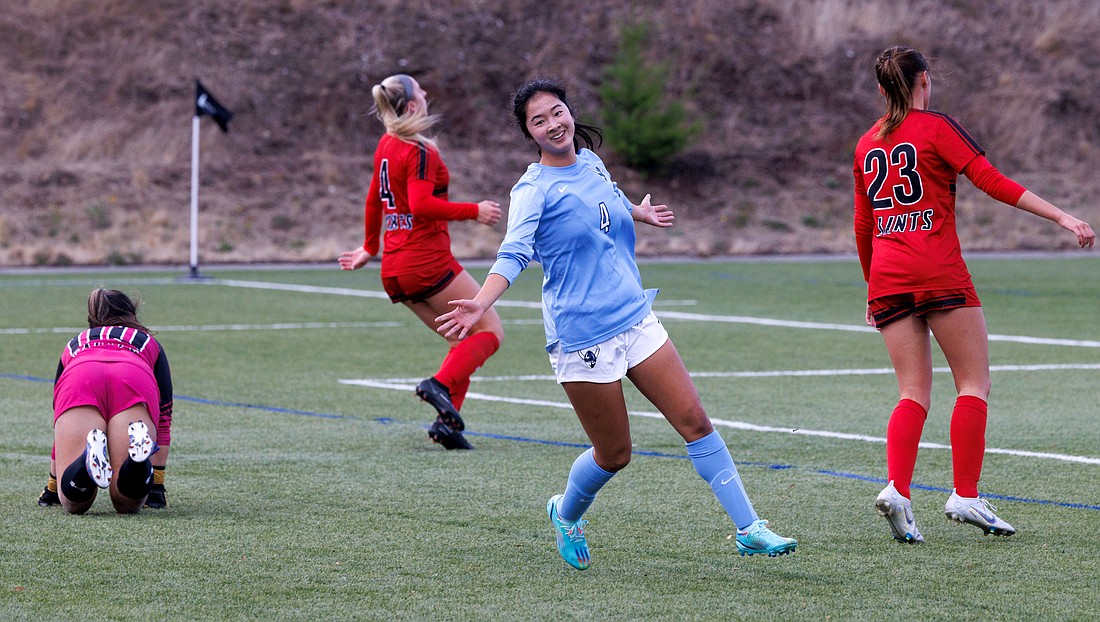 ---
---
Expectations are high for Western Washington University women's soccer heading into the 2023 season. Coming off an NCAA Division II national championship and a first-place ranking in the United Soccer Coaches preseason poll, the Vikings are seen as the team to beat. 
While the season doesn't officially start until the end of the month, Western has already played three preseason games, resulting in one win and two draws. 
The team lost eight players and retained 22 from last year's squad including Tera Ziemer, who was the Division II National Player of the Year and Great Northwest Athletic Conference Athlete of the Year. 
Chris Przemieniecki, United Soccer Coaches NCAA Division II national chair, said it was a unanimous decision to award Ziemer Player of the Year honors, as they put up six goals and four assists from the midfielder position. 
Outside of Ziemer, only two departing players registered more than 140 minutes last season. That was defender Karina Provo and forward Dayana Diaz, who put up a combined four goals and one assist. 
To replace their production, Western will look for many of the younger players to take on bigger roles.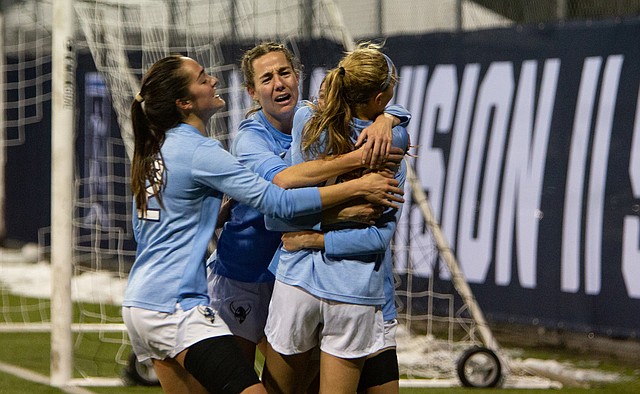 "We had a bunch of freshmen on the team last year, and so now they know what to expect so they know how to prepare more effectively for the season," head coach Travis Connell said. "We expect each one of those returning players to take a step forward in their game and they've been working hard to do that." 
Among those freshmen — now sophomores — are forwards Morgan Manalili and Claire Potter, and defenders Emily Rice and Asia Hardin. Each played a critical role in last year's championship run. 
Manalili led the team in goals and points, scoring 10 goals and putting up 25 points en route to winning GNAC Freshman of the Year. Potter started all 25 games, scoring five goals and adding four assists, and was responsible for scoring the game-winning goal in last year's championship. 
Rice put up two goals and three assists as a forward but is making a position change to play as a defender. She will play alongside Hardin, who held down the defense at center back, playing the most minutes on the team as a true freshman with 2,160. 
Hardin thinks the team is even more prepared heading into this season, whereas they started last year going 1-1-2 through their first four games. 
"The fact that we're already playing like this is super inspiring," Hardin said after the Vikings' second preseason game on Saturday, Aug. 19. "I'm super excited for how we're going to do. I'm feeling really confident that this group is going to do great things this season."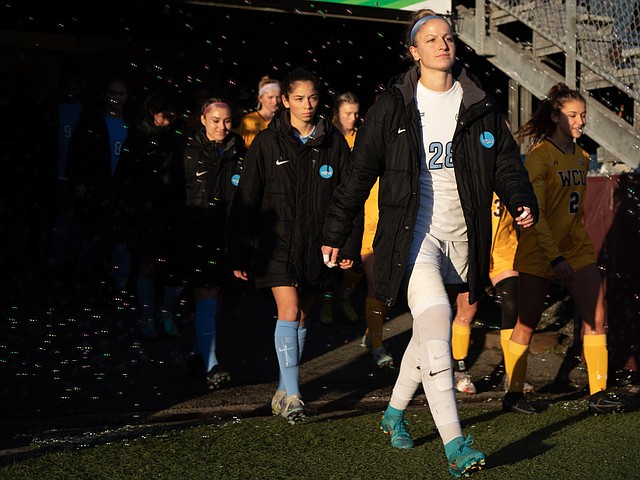 The Vikings will also be retaining their second and third minutes-leaders in defender Katie Watt and goalkeeper Claire Henninger. Henninger, now in her sixth season with Western, leads a returning keeper group that includes Grace Wales and Abigail Trengove. The team isn't letting the previous year's success change how they work, Trengove said. 
"You've got to kind of push that last year aside," Trengove said. "You can celebrate it, but it's a new year, new slate. We're building up a new team and we're going to obviously try and get there again, but it's one game at a time." 
In addition to the progression of returning players, the Vikings added five freshmen and one transfer to the roster. The transfer, junior midfielder Gracen Crosby, put up five goals and five assists in three seasons at Georgia State University. 
"[Crosby's] already played at this level and has experience, so we expect her to be able to come in and contribute right away," Connell said. "And Mie Cairns is a true freshman that has played at a real high level, and we expect her to come in right away and play, among others." 
Cairns, a midfielder from Skyline High School, joins freshmen Emily Fojo, Jane Hmura, Olivia Connell and Ruby May. Although they've only been with the team for a couple of weeks, they've already begun to integrate with others. 
"We see each other all the time, several times a day, and that really helps just getting to know each other personally," Hardin said. "I feel like this team specifically is so welcoming and open to new people. Obviously, it's going to take some time to get our rhythm down, but I'm really happy with how we started out so far." 
The Vikings open the regular season on Thursday, Aug. 31 at Biola University. Their home opener will be against California State University Los Angeles on Saturday, Sept. 9. 
A previous version of this story used the incorrect pronouns to reference Tera Ziemer. The story was updated at 9:15 a.m. Thursday, Aug. 24. Cascadia Daily News regrets the error.