The A-List
Amy's picks: Birds, Betty, bluegrass and beauty
A curated list of happenings in Whatcom and Skagit counties
August 24, 2023 at 5:00 a.m.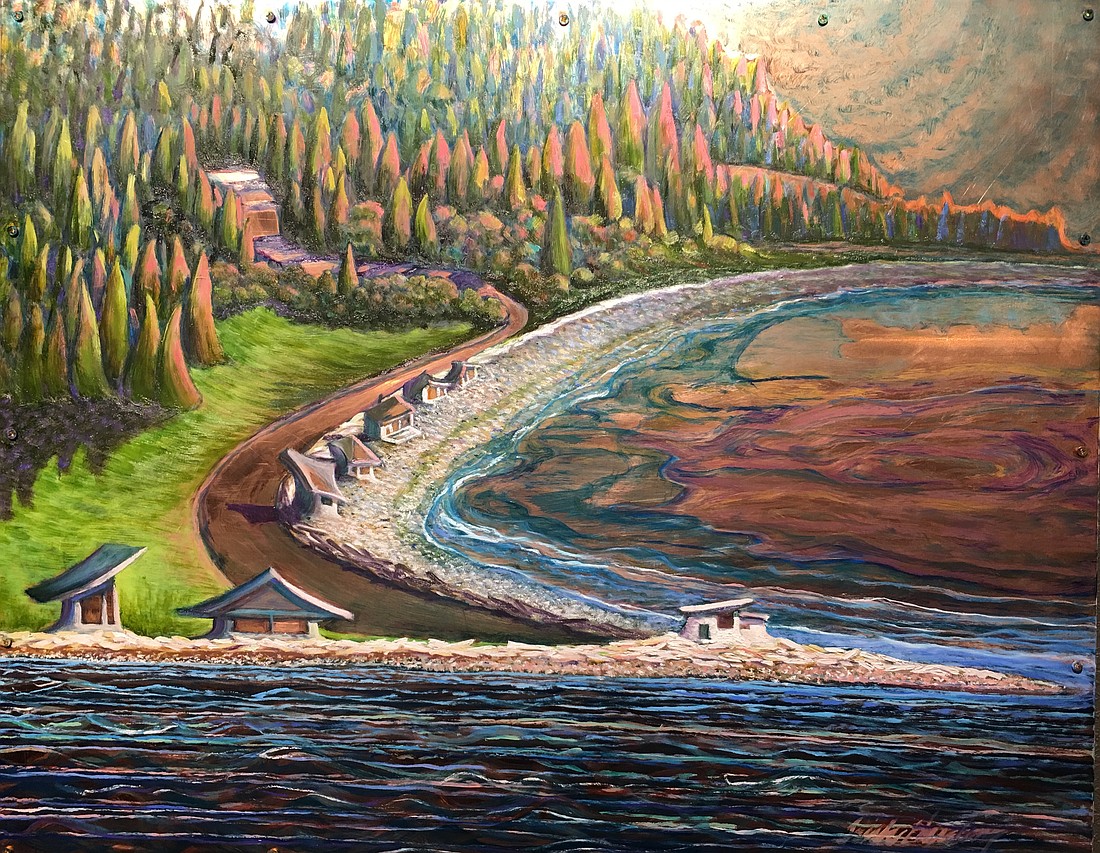 ---
---
AMY'S PICKS
Audubon at the Museum
1–3 p.m. Sunday, Aug. 27, Whatcom Museum's Old City Hall, 121 Prospect St. 
Visitors can drop by Whatcom Museum's John M. Edson Hall of Birds any time during the museum's open hours, but on the last Sunday of every month the taxidermied animals populating the third floor of Old City Hall are joined by members of the North Cascades Audubon Society.
Surrounded by everything from stuffed seagulls to owls, ducks, eagles and hundreds of other species of winged creatures, volunteers answer questions about everything from conservation to migration, birds in peril and why it's important to study them. If you come on a "regular" day, there are plenty of interactive elements in the exhibition that can still provide you with plenty of feather-focused education. Info: whatcommuseum.org.
The Betty Desire Show
8:30 p.m. Thursday, Aug. 31, El Sueñito, 1926 Humboldt St. 
Anyone who's afraid of a drag queen reading stories to their children really needs to meet Betty Desire. The iconic performer and activist has been making Bellingham a better place for more than 25 years — both in costume and as Matt Endrizzi, a grandfather and outspoken gay man who's not afraid to mention constitutional concerns surrounding recent Supreme Court decisions.
As a drag performer, Betty is engaging, eloquent, and often laugh-out-loud hilarious. And her performance at El Sueñito Brewing Company will be an all-ages one, so feel free to bring your kids along to hear what she has to say. The brewery will shut down early to transition into party mode and will be running a limited special event menu. Tickets are $10, and 25 percent of ticket sales will be donated to Whatcom Youth Pride and Northwest Youth Services. Info: elsuenitobrewing.com. 
Eat Local Month 
Sept. 1–30, throughout Whatcom County
Much like those who preach that "every day should be Earth Day," Sustainable Connections' annual celebration of our area's bountiful harvests drives home the idea that, if possible, people should be eating locally whenever and wherever they can.
Rather than leave it up to the masses to figure out the best way to celebrate the farmers and fisherfolk, Sustainable Connections has mapped out a to-do list for September. Eat Local Month kicks off with Market Week (Sept. 1–9), and continues with Farm Week (Sept. 10–16), Restaurant Week (Sept. 17–23), and lastly Seafood Week (Sept. 24–30). Related activities take place throughout the month, with one highlight being the Whatcom County Farm Tour on Saturday, Sept. 16. Info: sustainbleconnections.org.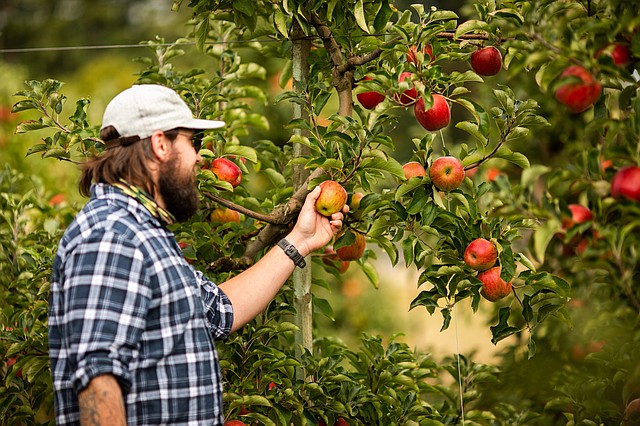 U-pick Apple Harvest
Sept. 1–Oct. 23, Bellewood Farms, 6140 Guide Meridian 
This annual event located near Lynden provides a good excuse to pluck some of the best-tasting apples around. From 10 a.m. to 4 p.m. Wednesday through Sunday, people can pick their own fruit on the 62-acre farm, choosing from varieties that will ripen at varying times. If you have questions, the staff will be able to help you figure out what's best for snacking, baking, sauces and storing.
Additionally, a free apple bin train ride will take visitors through the orchard, and kids can learn more about local agriculture via a corn maze with educational components hidden within. If you're not up for picking your own, many Whatcom County grocery stores will have the apples for sale throughout the season. Info: bellewoodfarms.com.

Sh'BANG! Festival
Sept. 1–3, Lookout Arts Quarry
First, the bad news. Organizers report tickets for this annual "festival of ideas" have sold out. The good news is they expect to release more once they've taken a final head count and are currently taking names for a wait list that will notify wannabe attendees when new tickets go up for sale.
Many things make this outdoor festival unique. Among the highlights are the decidedly dangerous off-road Downhill Soapbox Derby, the wide array of live music and circus-type performances to be found in every nook and cranny of the space, and the ability to commune with nature with a whole lot of likeminded humans. If it turns out you can't secure a ticket, I'm here to remind you the 50th annual Bumbershoot festival will be taking place Sept. 2–3 at the Seattle Center. It's no quarry-turned-events space, but it is renowned for its eclectic mix of music, art and food offerings. Info: shbangfest.com or bumbershoot.com.

North Cascades Bluegrass Festival
Sept. 2-3, Deming Logging Showgrounds, 3295 Cedarville Road
During the summer of 2021, I wrote a full-length story about this bluegrass-focused event, only to have organizers cancel at the last minute due to COVID-19 concerns. It was something that happened more than once during the worst of the pandemic.
Fast-forward to 2023, and as far as I know everything's good to go (knocks on wood, loudly). Mainstage performers include the Kruger Brothers, Red Wine, Kristen Granger and True North, ShadowGrass, Lonesome Town Painters, Roosevelt Road and Friends, and the aptly named North Cascades Bluegrass Band. Jams, workshops, and open mics will also be part of the Labor Day weekend activities. Prices vary, and camping is available. Info: ncbf.fun.  
Artists' Studio Tour
Sept. 2–3, throughout Lummi Island
Well-known local painter Trish Harding spent some of her formative years growing up on Lummi Island, but it was only recently that she moved back to the scenic land mass located approximately 13 miles from downtown Bellingham.
"It's so interesting to see familiar places with new (mature) perspective," Harding told me when I reached out to see if she could share any of her island-focused artworks with me. "Some things remain the same and some are so very different."
Harding will be one of more than 25 artists and craftspeople sharing their spaces and their work at more than 20 locations around the island from 10 a.m. to 5 p.m. Saturday and Sunday (she's listed last on the map). Expect to see Harding's iconic images from the island, and be sure and ask her about her childhood UFO experience. Info: lummi-island.com.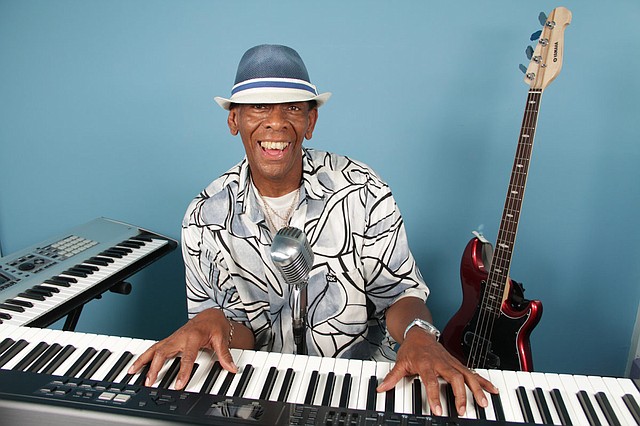 ALL EVENTS
Friday, Aug. 25
Summer Farmers Market
3–7 p.m., Rome Grange, 2821 Mt. Baker Highway
In keeping with their mission to promote agricultural-community interest, the Rome Grange will be hosting this market every Friday through Sept. 22. Info: romegrangewhatcomcounty@gmail.com
'Cabaret'
7 p.m., Mount Baker Theatre, 104 N. Commercial St.
Bellingham Arts Academy for Youth's State Street Theatre Players presents his Berlin-based musical at shows through Sunday at the MBT's intimate Walton Theatre. The musical explores the dark, heady and tumultuous life of Berlin's natives and expatriates as Germany slowly yields to the emerging Third Reich. Tickets are $12–$20; $45 for a special dinner theater performance on Saturday night. Parental guidance for younger viewers is strongly recommended. Info: mountbakertheatre.com. 
Judy Collins
8 p.m., Lincoln Theatre, Mount Vernon
Only wheelchair and/or specifically held seats remain for this concert by the award-winning singer-songwriter known for her sublime vocals and social activism. Collins has been making music for more than 50 years and is still in top form. Tickets are $56–$76. Info: lincolntheatre.org. 
Afterglow Comedy Hour
9 p.m., Stemma Brewing Co., 2039 Moore St.
Nikki Kilpatrick hosts this monthly event, which tonight will feature Emma Jones, Jay Markovitz, Tony Meyer and headliner Brett Emerson. Advance ticket purchase is required. Tickets are $10. Info: stemmabrewing.com. 
Saturday, Aug. 26
Bellingham Farmers Market
10 a.m. to 2 p.m., Depot Market Square, 1100 Railroad Ave.
Approximately 90 vendors from Whatcom and Skagit counties are on-site at this weekly market, which continues every Saturday through Dec. 16. Info: bellinghamfarmers.org. 
Summer Market
10 a.m. to 4 p.m., Home Farm, 8020 Kickerville Road, Blaine
More than 40 artisans will be on-site for this seasonal event, which also includes a farm stand, activities for kids (including free tractor train rides), U-pick blueberries, food trucks, a coffee truck, self-guided farm tours and more. Entry is free. Service animals only, please. Info: homefarm.farm. 
Summer Fun Rod Run
10 a.m. to 4 p.m., Deming Logging Show grounds, 3295 Cedarville Road
The Fourth Corner Elites Car Club will host this annual car show, and there will also be food vendors, raffle prizes and an awards ceremony. Entry is open to the public by donation; proceeds benefit Project Santa Claus. Info: fourthcornerelitescarclub.com. 
The Wave Studio Art Tour
10 a.m. to 5 p.m., throughout Blaine
Today and Sunday, take a free, self-guided tour at private studios throughout the city (and beyond), the Blaine Boating Center, and the Pavilion on H Street. More than 25 artists are taking part. Additional businesses will also be showing and selling work. Info: blainebythesea.com. 
Improv Workshop
10:30 a.m., New Prospect Theatre, 207 Prospect St.
Sign up in advance for this free event led by Sheila Goldsmith of Improv Playworks. Attendees can find out ways to enhance creativity, communication and collaboration through improvisation. Info: improvplayworks.com. 
Stuff the Bus Donation Drive
11 a.m. to 2 p.m, Radius Church, 2111 Riverside Drive, Mount Vernon
Helping Hands Food Bank will partner with Skagit Transit to host this event benefiting the Cutting Hunger on Weekends (CHOW) program, which delivers nutritious food to children across Skagit County for the weekends. Please bring nonperishable food items for CHOW and diapers for the Diaper Bank of Skagit County to this event. Info: helpinghandsfoodbank.org. 
PNWaffle Festival
11 a.m. to 5 p.m., Aug. 26, Commercial Street Plaza
Waffles in Paradise will host this event featuring sweet and savory waffle food trucks and booths, live music, a pop-up art gallery, cultural vendors and a waffle bake-off competition with visiting chefs. Admission is $10. Info: wafflesinparadise.com. 
Fix-It Fair
Noon to 3 p.m., Ohio Street Workstudios, 112 Ohio St.
Bring your favorite things back to life at this fair where volunteers will be offering small appliance repair, bike repair, clothing mending, knife sharpening and houseplant triage. All services are free or by donation. Please keep in mind repairs will be limited to small repairs and tools available on-site. Info: pumpedbellingham.com. 
Old Town Art Stroll
Noon to 5 p.m., Old Town Bellingham
Check out independent visual artists' studios, artist cooperatives, galleries, a music school, a framer, sidewalk art and creative pop-ups such as buskers and other art-focused events hosted by neighborhood businesses. The free, family-friendly event takes place on the fourth Saturday of every month. To take part, contact Rebecca Meloy at rebecca@rebeccameloy.com. 
Vintage and Antique Market
Noon to 5 p.m., Christianson's Nursery, Mount Vernon
Today and tomorrow, attend this event under a tent in the Meadow Field (north of the nursery, by the vinery). Multiple antique and vintage vendors will be selling their unique wares. Info: christiansonsnursery.com. 
LeRoy Bell
5–9 p.m., Eagle Haven Winery, Sedro-Woolley
Soul, R&B, blues and rock will be on the lineup at this fundraiser for the Boys & Girls Club of Skagit County. General admission is $40, VIP admission is $50. Info: skagitclubs.org. 
Checo Tohomaso
5:30–8 p.m., Hope Lutheran Church, 900 E. Grover St., Lynden
Hear contemporary gospel, soul and rhythm and blues music from this local musician whose career highlights include playing keyboard and singing background vocals for Motown legend Marvin Gaye, Lionel Ritchie, and The Commodores. The event celebrates the church's 60th anniversary with music and a free outdoor barbecue. Info: lyndenhopelutheran.com. 
Fairhaven Outdoor Cinema
6:30 p.m., Fairhaven Village Green
Bird Cage will provide live music at the conclusion of this summer film series before "The Princess Bride" screens at sunset. Entry is $7–$8. Concessions will be available for purchase. Info: enjoyfairhaven.com. 
Greta Matassa
7:30 p.m., Jansen Art Center, 321 Front St., Lynden
This Seattle Jazz Hall of Fame inductee brings her big voice to the center's Chamber Hall stage for this concert. Tickets are $25. Info: jansenartcenter.org. 
Sunday, Aug. 27
Valley Made Market
10 a.m. to 4 p.m., Riverwalk Plaza, 501 S. Main St., Mount Vernon
Attend this summer pop-up market and peruse tons of handmade goods, listen to live music, chat with fellow attendees and find something special. The monthly event takes place through September. Info: downtownmountvernon.org. 
Dog Days of Summer
11 a.m. to 3 p.m. Aug. 27, Whatcom Humane Society, 2172 Division St.
Head to the Humane Society's 9-acre field to take part in a variety of happenings, including pet-themed vendors, canine contests and games, activities, an animal caricaturist, vegetarian food trucks, a beer garden and more. Entry is free. Dogs are welcome; please read Humane Society guidelines in advance. Info: whatcomhumane.org. 
Open Streets
11 a.m. to 3 p.m., downtown Anacortes
Roads will be closed to motorized traffic on Commercial Avenue from 2nd to 10th streets, so come experience Old Town Anacortes in a new way. Biking, skating, skateboarding, walking and socializing will be allowed. Info: anacortes.org. 
Ojikutu and Mañalac
7:30 p.m., Lincoln Theatre, 712 S. First St. Mount Vernon
Seattle Opera soprano Ibidunni Ojikutu and collaborative pianist Rebecca Mañalac will present their new show, "Wisdom." It is a recital of art songs and American operatic works by composers who identify as women. Tonight's performance will also be the worldwide premiere of three new songs by Deborah Anderson. Tickets are $25–$30. Info: lincolntheatre.org. 
Monday, Aug. 28
Guffawingham
8:30 p.m., Boots Bar and Lounge, 1263 Barkley Blvd.
This weekly stand-up comedy show has returned from the ashes, and can be attended every Monday. Each show will feature a host, and people can show up early to sign up for a slot on the roster. Info: Facebook.com/guffawingham. 
Tuesday, Aug. 29
History Sunset Cruise
6–8 p.m., Bellingham Cruise Terminal, 355 Harris Ave.
Join the Whatcom Museum every Tuesday through Sept. 12 for this popular summer cruise, which takes locals and visitors aboard the 100-foot Victoria Star tour boat. Participants get close-up views of parks, businesses, industry and neighborhoods from Bellingham Bay, with historian Brian Griffin serving as the tour guide. Tickets are $35–$40. Info: whatcommuseum.org. 
Thursday, Aug. 31
Barkley Market
11 a.m. to 2 p.m., Barkley Village Green, 2215 Rimland Drive
Local vendors will be on-site for the conclusion of this weekly summer market. Additionally, there will be live music and food truck options for lunch, so bring the family along for a picnic. Info: barkleyvillage.com. 
'Constellations'
7 p.m., BAAY Theater, 1059 N. State St.
Attend Lark Productions' preview performance of this play by Nick Payne. The romantic journey delves into the intimate possibilities of a simple encounter between two people. This pay-what-you-can performance takes place at 7 p.m. Sept. 1–2. Reserve seats in advance. Info: eventbrite.com. 
Friday, Sept. 1
'Soul of the Skagit'
6 p.m., Village Books, 1200 11th St.
Oregon-based photographer and author Christian Murillo will be on hand to share his images and writing. His book tells the story of the Skagit River from its glacial headwaters to the Salish Sea. Please register in advance for the event. Info: villagebooks.com. 
First Friday Artwalk
6–8 p.m., downtown Anacortes
MoonWater Arts, Scott Milo Gallery and the studio above the gallery, One Real Estate, Squirrelwerks Studio, Trinity Skate and Fidalgo Fudge will be among the venues showcasing art at this monthly event. Info: anacortesart.com. 
First Friday
6–10 p.m., downtown Bellingham
Wander the urban core at this monthly event featuring local artists and galleries, places to dine and sip, live music, late-night shopping and more. Programming changes monthly. Check the Downtown Bellingham Partnership's website before First Friday for a printable map. Info: downtownbellingham.com. 
Saturday, Sept. 2
Dockside Market
10 a.m. to 2 p.m., Squalicum Harbor, Gate 5
Local fisherfolk will be selling their fresh and frozen wares at this twice-monthly market. Visit the dock early to find the best selection of seafood options. Details and participating vendors and products are posted 24 hours ahead of sale days. Info: bellinghamseafeast.com. 
Obbink and Burke Reception
3–5 p.m., Smith & Vallee Gallery, Edison
Painter Kim Obbink and sculptor Annie Burke will be on hand at this event highlighting their works — both of which deliver the beauty of the natural world, specifically exploring the botanical and marine life native to Lummi Island and its surrounding waters. The exhibition shows through Oct. 1. Info: smithandvalleegallery.com.
Before heading out to attend in-person happenings, check with individual venues to make sure the event is still taking place as scheduled.
The A-List appears weekly. To submit an event for consideration, email calendar@cascadiadaily.com.