Business Matters
Tourism promotion? There's a grant for that
Bellingham, Ferndale, Whatcom County solicit 2024 proposals
August 22, 2023 at 4:50 a.m.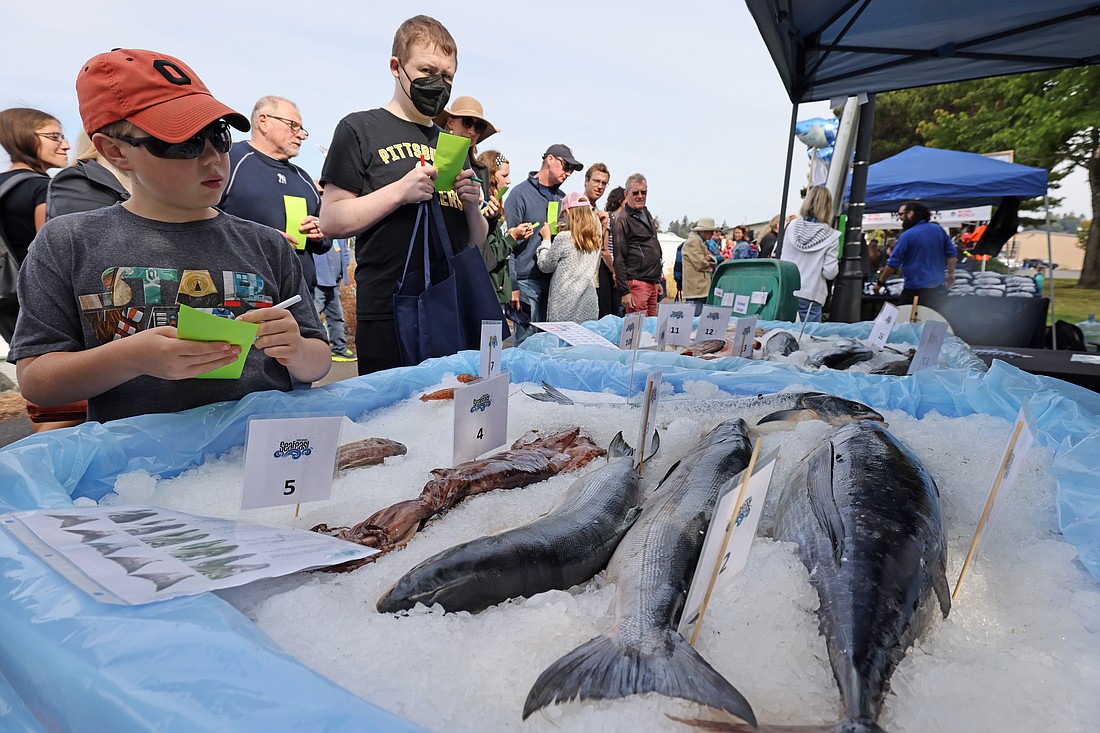 ---
---
Tourist tax, recycled. If you've ever paid that per-night "hotel/motel tax" line item when traveling within Washington state and wondered how it's used, now is when it starts becoming clear the ways in which that money could come home for next year.
Bellingham, Ferndale and Whatcom County are among local governments that recently encouraged grant applications from organizations and businesses to spend some of that lodging tax revenue. To, it turns out, stimulate even more tourism and overnight stays in 2024. That's state law — the money can only be used for tourism promotion. 
The programs vary. Whatcom County's grants for event-related activities typically are in the $1,500 to $30,000 range, according to a news release from Bellingham Whatcom County Tourism. 
The City of Bellingham, meanwhile, has established two different categories for grants to for-profit or nonprofit organizations: start-up grants for events or activities that are three years old or younger, capped at $5,000, and standard grants that can run between $2,500 and $25,000, though there is no formal upper limit.
How important are these dollars?
"They're absolutely vital," said Riley Sweeney with the City of Ferndale. "The hotel/motel funds get used directly in the community for the purpose of attracting tourists."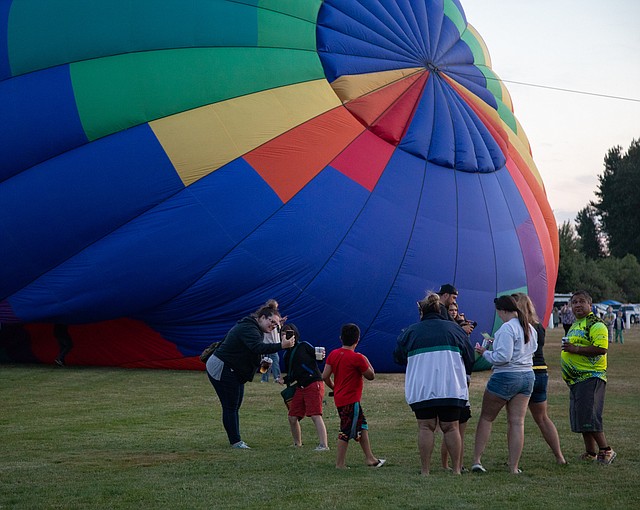 Sweeney said in the past, the grants have supported the Ferndale Chamber of Commerce's visitor information center, and celebrations such as the Cherry Blossom Festival, Old Settlers Weekend and Old Fashioned Christmas. But it's not just continuing celebrations that get support.
"We love new ideas. A few years ago we had Connect Ferndale, an antiracism group, apply for funds to do a Ferndale History tour" including stories of underrepresented groups, he said. "That brought in a lot of folks."
The City of Bellingham's tourism promotion grant site is even more effusive: "WE WANT WOW!  Even if you are an existing event or have a new idea, please WOW us with how you are going to bring vitality to the City of Bellingham. Think outside of the box when it comes to types of events or activities or creative marketing techniques." 
Bellingham's grants for 2023 — 18 are listed, including for the Bellingham Off-Road Triathlon, International Waffle Festival, Bellingham Bells and Bellingham Festival of Music — added up to $337,000. City of Bellingham Program Specialist Shannon Taysi said historically, grants have totaled between $250,000 and $300,000 each year.
And start-up grants can have a lasting impact.
"You can build off something very, very, very small and really build it into something that is super impactful community-wide," said Dylan Deane-Boyle, president and CEO of Bellingham Whatcom County Tourism. He named SeaFeast, Northwest Tune-Up and Cascadia International Women's Film Festival as three examples of events that received early support in the past.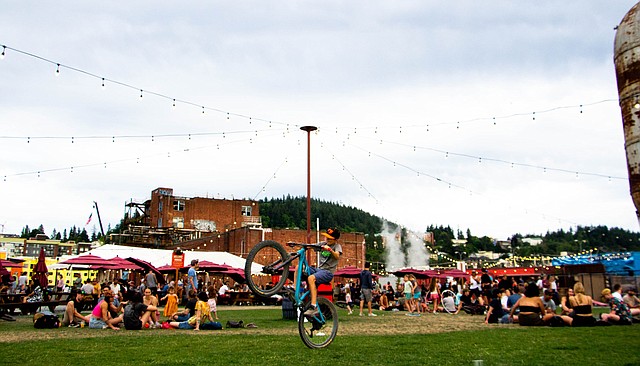 "They have now become yearly staple events that both visitors really enjoy and that our community can enjoy too," Deane-Boyle said. "It just creates that vibrancy." 
If you noticed a sort of circular nature to this income-and-grant process — collect hotel/motel taxes, issue the resulting revenue as tourism grants for cultural and fun activities that promote overnight stays, then collect even more lodging taxes — well, that's intentional. 
"The term 'virtuous cycle' is a term that's used within the tourism industry," said Deane-Boyle. He said the reinvestment back into the community helps keep local areas vibrant and also supports the overall local economy by generating sales tax revenues and employment.
"We had over 7,600 jobs in 2022 that were directly or indirectly related to tourism. We had $688 million spent by visitors in 2022 in Whatcom County," he said.
For organizations that want to apply for a 2024 tourism promotion grant, time is tight. Whatcom County set an application deadline of Friday, Aug. 25. Ferndale and Bellingham provided a few more days; Ferndale's deadline is Thursday, Aug. 31, Bellingham applications are due Friday, Sept. 1. 
After that, proposals are evaluated, recommendations are made, and county or city council votes are taken in preparation for 2024 payouts.
Then, Deane-Boyle said, his organization is available to help get the word out.
"Our goal is to be the best partner that we can be and leverage our resources with those events," he said, "to make sure that we are being able to bring people in."
Places & Things
Twin Sisters Brewing Company has been listed for sale. A mid-August posting on the BizBuySell website showed an asking price of $3.7 million for the restaurant, brewery, "beer brand and distribution channel" headquartered at 500 Carolina St. in Bellingham's Sunnyland neighborhood. The reason given for selling was "retirement."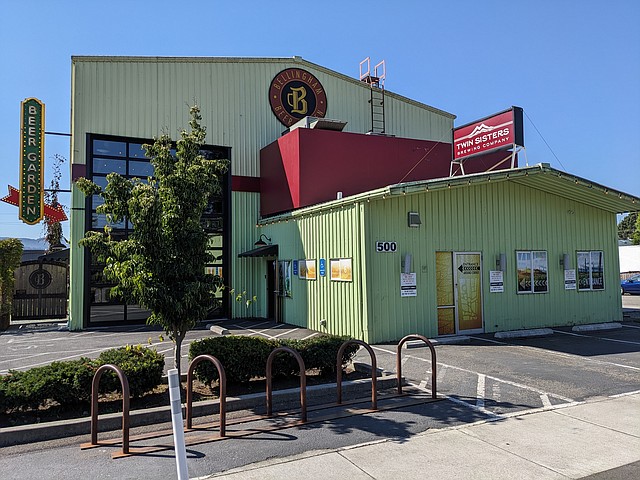 A related offering memo from Re/Max Whatcom County said the appraised value of real estate at the brewery location, established in 2018, was $2.9 million and the BizBuySell listing said the full buildout was valued at $5 million. 
Twin Sisters remains open with posted restaurant and taproom hours starting at noon or 3 p.m., depending on the day of the week.
(For the latest Places & Things, check here throughout the week.)
Email Frank Catalano at frankcatalano@cascadiadaily.com.